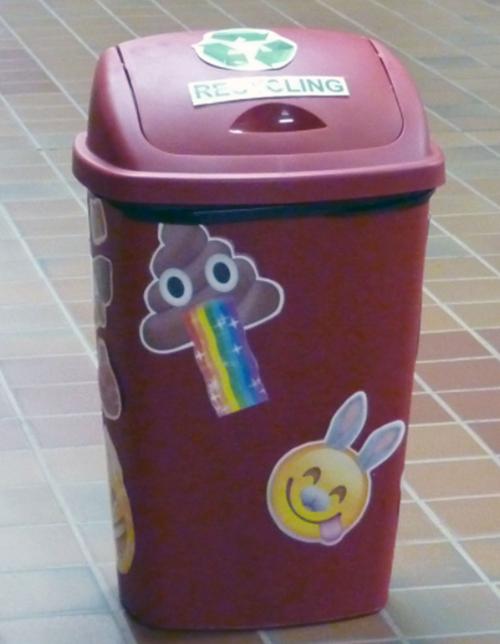 A group of Jack Young Middle School students weren't afraid to get down and dirty to increase recycling on school grounds.
From November to February, the students set out to improve recycling practices at the middle school and collected data by getting elbow-deep in garbage. Their efforts to bolster recycling earned second place honors in Wisconsin for a national Army-sponsored competition that promotes science and technology.
The U.S. Army Educational Outreach Program last week announced that sixth graders Georgy Fadeyev, Sneha Chandrashekar, Julia Tse and Noelle Vedro placed second in the state for the 15th annual eCYBERMISSION competition, earning each student $500 in savings bonds.
To participate in the contest, the sixth graders had to identify a problem within their community, develop a solution to that problem and test their impact with a scientific experiment.
The group hypothesized that a lack of recycling opportunities, coupled with inadequate education about the practice, led to low levels of recycling at the middle school. To combat the issue, they came up with a plan to place more recycling bins around school. They also decorated the receptacles with Snapchat filters to ensure they didn't go unnoticed.
The group's adviser, sixth grade science teacher Melissa McDonald, said the new recycling bins increased recycling by nearly 30 percent. McDonald said the group was dedicated to the project, getting down and dirty to collect their data three days each week for three weeks.
"They did that by actually digging through the trash and sorting the items on an item by item basis," she said. "It was based on how many things in the trash were recyclable."
The group also initiated a week-long educational campaign at the middle school. They created posters and a mini lesson plan for teachers to deliver to their classrooms that raised awareness about proper ways to recycle. The group organized a scavenger hunt for students to find recyclable items around the school and choose the correct bin to dispose of them as well.
Another facet of the project was to create a community outreach plan, which included distributing more receptacles and lesson plans throughout the school district. While recycling isn't a new idea, McDonald said the students chose the issue because they wanted the project to have an immediate effect on the community.
"They chose recycling because, even though it's not really innovative or a new idea, they felt like it was a really good idea," she said. "It affects the most number of people, and it has an instant impact."
McDonald said the students dedicated much of their own time after school to participate in the project.
The contest was sponsored by the U.S. Army Educational Outreach Program and administered by the National Science Teachers Association. AEOP Cooperative Agreement Manager Louis Lopez commended the students for their hard work and dedication in a press release.
"The U.S. Army applauds all the students for challenging themselves to the eCYBERMISSION competition in efforts to improve their communities," he said. "Congratulations to all the state winning teams, and we encourage students to continue building their interest and knowledge in STEM."
Follow Jake Prinsen on Twitter @prinsenjake