An attempt to change Baraboo School District's reopening plan to virtual only failed Monday on a 4-3 vote, rejecting the teachers union leadership that urged the school board not to move forward with in-person classes.
One board member, a retired educator who won election earlier this year on a wave of dissatisfaction relating to teaching conditions, sat silently for 13 seconds before voicing his vote against the motion. Paul Kujak essentially clinched the district moving forward with its plan for in-person classes in less than three weeks, though the board will reconsider the issue at its Aug. 24 meeting and possibly at a special meeting before then.
Tim Heilman, a retired math teacher and board clerk, had voted July 27 to approve the plan to bring most students back for in-person learning while offering a virtual option to families that want to remain home. By Monday, he had changed his mind.
"At the high school, we can expect six individuals — students or teachers — are going to walk into that building infected," Heilman said. "At each of the elementary schools, if these projections are correct, we can expect that there's going to be three elementary students, staff at each building that are going to be infected. That's day one. And we know from this pandemic that this does not grow at a linear rate. This grows at an exponential rate. That's concerning.
"So, it's not what happens if COVID comes in. We have to face the fact that it is going to be there, day one," he said.
Heilman moved to start the school year as virtual only. Member Nancy Thome, who voted against the reopening plan at the last meeting, seconded. The motion failed with opposition from Sean McNevin, Mike Kohlman, Kevin Vodak and Kujak. Retired educator Gwynne Peterson joined Heilman and Thome to approve it.
Kohlman, vice president, said he's kept up at night thinking about the decision, sometimes changing his mind at 2 a.m.
"Can I defer my motion until 2 a.m. this morning?" Heilman asked, eliciting laughter from Kohlman and other people present.
Public comment
Leaders of the Baraboo Education Association and two community members — a parent of a current student and a parent of Baraboo graduates — urged the board to start the year virtually during the public comment portion of the meeting. Another current parent expressed concerns about the reopening plan, said parents still don't know the specifics and asked the board to consider delaying opening.
"Make no mistake: students are our top priority," Kristin Terry, a BEA representative and teacher, said from a prepared statement. "We desperately wish to be with our students, but we do not believe that adequate protocols can be assured in this situation. Not because of any mistakes made by the district, but simply because too much is unknown, uncertain, or uncontrollable... We have the capability to begin the school year with a complete focus on virtual instruction with the goal of a gradual return to the ideal of face-to-face."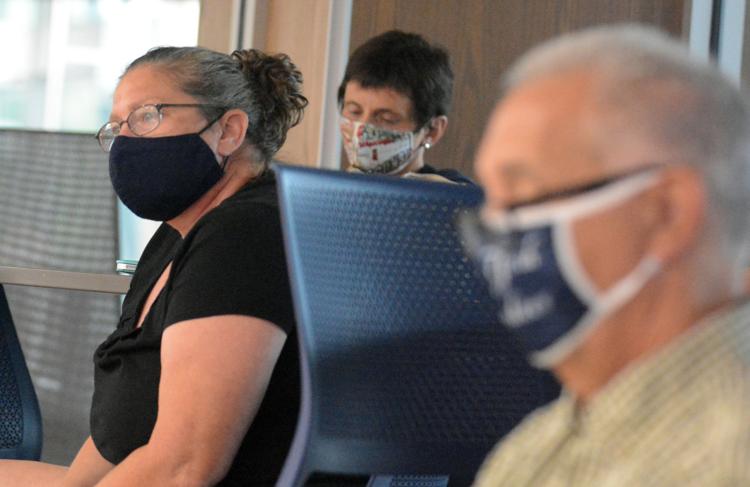 Parent Alex Schenck said his child has special needs and would not learn as well virtually. He said it's still preferable to reopening schools without clear evidence on how it can be done safely.
"Please don't run this experiment on our kids," he said.
Safe haven
Kujak said schools are a "safe haven" for some students. If the board were to decide to only open virtually, he hopes there would also be measures to address spikes in youth depression, suicide and domestic abuse, he said.
"This is gut-wrenching to say the least," Kujak said. "It's difficult to move forward without having an endorsement from our staff to go face-to-face. And I sure understand their anxiety, their concerns, as well, but again, it is my hope that we do address those things that isolation has caused amongst our youth because there is no denying that, as well."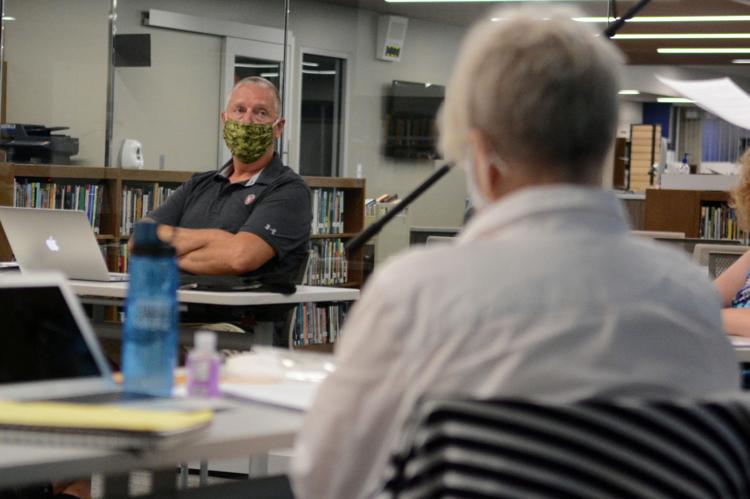 School capacity
District Administrator Lori Mueller projected an enrollment of 3,000 students for the 2020-21 school year. Based on a recent family survey with results updated Tuesday, 69% opted for in-person learning and 22% chose virtual learning. Nine percent have not yet responded to the district's survey or subsequent outreach.
Those results indicate 2,070 students will begin attending classes five days a week at the district's seven school buildings Sept. 1, while 660 would take virtual classes from home, under the plan approved 6-1 on July 27.
Heilman asked whether the district can safely fit all of the students who have opted for face-to-face learning, saying social distancing configurations only work if they all stay in place and don't move around the classroom. Mueller said leaders are still working to determining that.
Kohlman said he and the district's buildings manager roughly analyzed how many students could fit in its schools while providing enough space for social distancing. They found the classrooms, on average, could provide 50 square feet per student by cutting its usual capacity by 25%, which Kohlman said works well with the number that opted for in-person learning.
He said the district has taken steps to "maximize the amount of fresh air being supplied to classrooms" and, theoretically, lower the chances that COVID-19 would spread throughout school buildings.
Students intending to ride the bus to school this year number 512, about half of the usual ridership, Mueller said.
She said 22 district employees — out of about 600 — have asked for accommodations so far, mainly so they can work virtually rather than in person.
Forty-five substitute teachers have indicated that they're willing to work this year, she said. Though administrators on Monday said that 45 is similar to the number of subs the district usually has, it's 33% less than the 67 subs who were on the district's call list in January, according to an interview at the time with Human Resources Specialist Stephanie Holzem.
New protocols
Mueller presented protocols for schools to follow in coordination with the county health department, which she said were developed this week by district administrators and Sauk County Health Officer Tim Lawther. It provides a table to help districts decide at what capacity they can run schools based on four indicators, including the rate of new cases in the county, community spread and the percentage of tests that are positive, as well as the metrics that would trigger an investigation into a potential COVID-19 outbreak.
Whether or when to move between full in-person learning, reduced capacity or virtual learning remains the board's decision, she said. However, Lawther told her that under the current conditions he would put the district under reduced capacity. The district would already be at reduced capacity with 69% choosing in-person learning, she said.
Mueller, expressing frustration with a lack of guidance at the state and federal levels, said the document could change next week, because the state's health department recently indicated it plans to release something similar.
"I feel very, very sad that I can tell the distress that these decisions place on the board, and I'm trying my best with the team to give you all the information that we can and try to be responsive as best as we can," Mueller said, "but … these things constantly are changing and evolving, and we're trying to respond as quickly as we can to best place the district for success with our students and families, so know that this guidance even today — it's going to be different again tomorrow."
Board members repeatedly expressed their appreciation for the work administrators have put into planning the reopening.
They approved reservations Monday for eight large tents from McFarlanes' Retail & Service Center in Sauk City spanning September through November at a total cost of $79,450, which would be paid using federal coronavirus aid funds. Mueller said they would provide outdoor learning space to improve social distancing, more space for mealtimes and possibly allow choir and band opportunities this school year. She said the company indicated that it would be "very flexible" if schools have to shut down.
Kujak asked Mueller to look into scheduling a special board meeting with Lawther, the county health officer, on Monday. Members indicated that they wanted to hear advice directly from him before the start of the school year.
Baraboo reconsiders school reopening plan
Baraboo reconsiders school reopening plan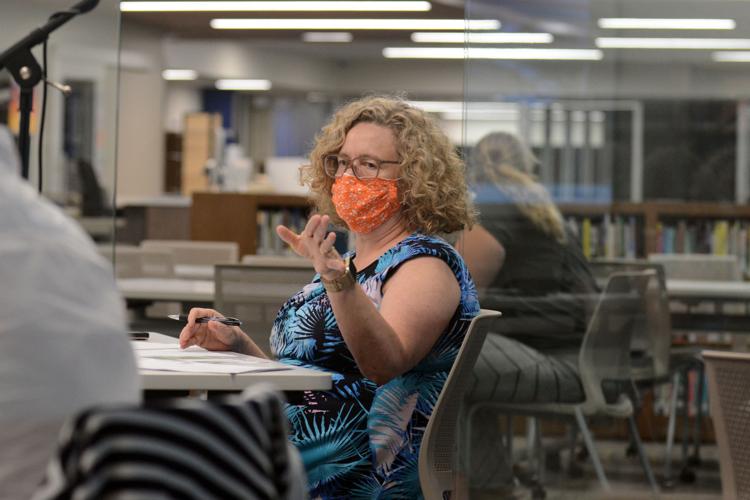 Baraboo reconsiders school reopening plan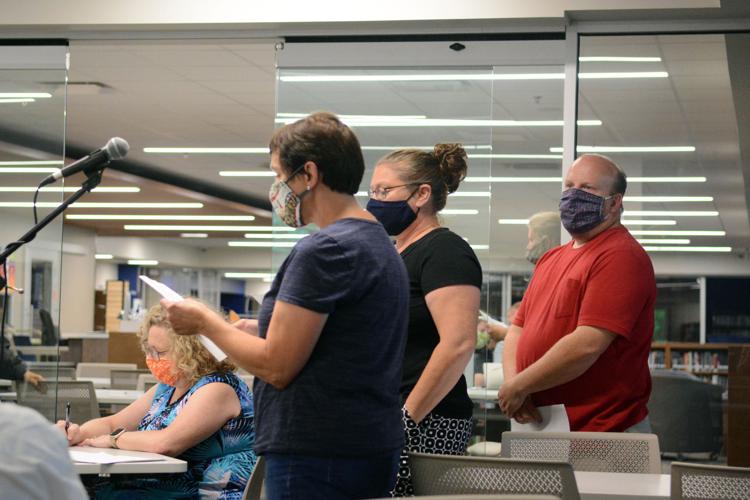 Baraboo reconsiders school reopening plan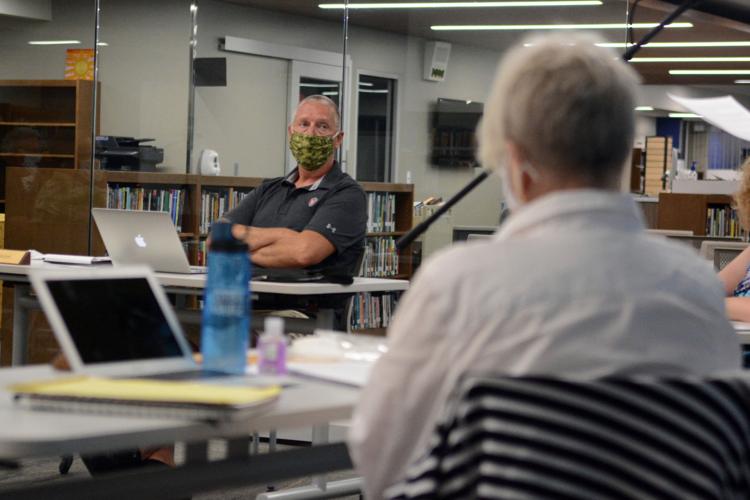 Baraboo reconsiders school reopening plan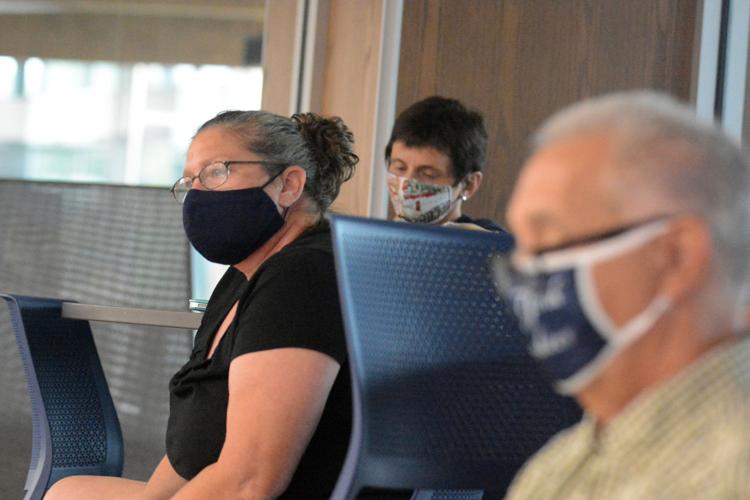 Baraboo reconsiders school reopening plan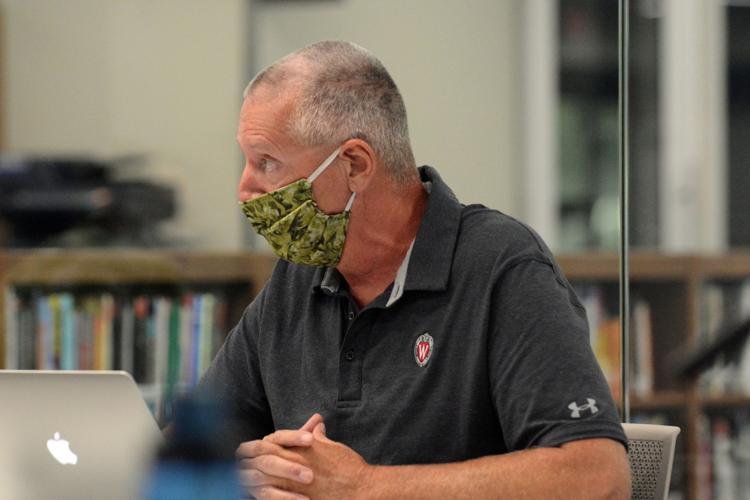 Baraboo reconsiders school reopening plan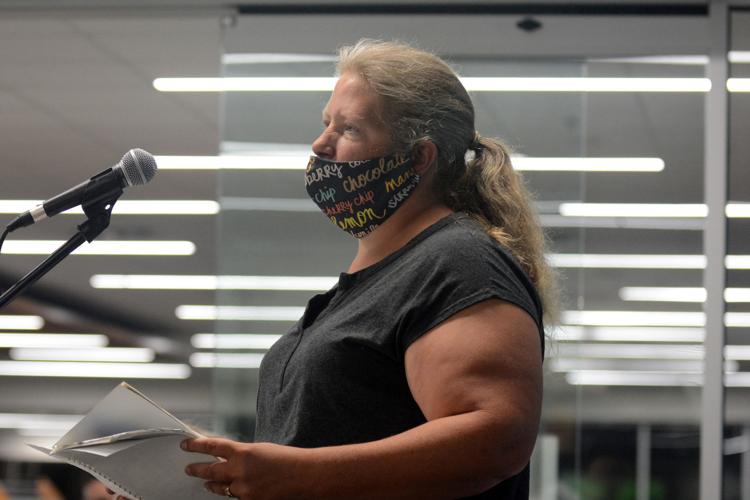 Baraboo reconsiders school reopening plan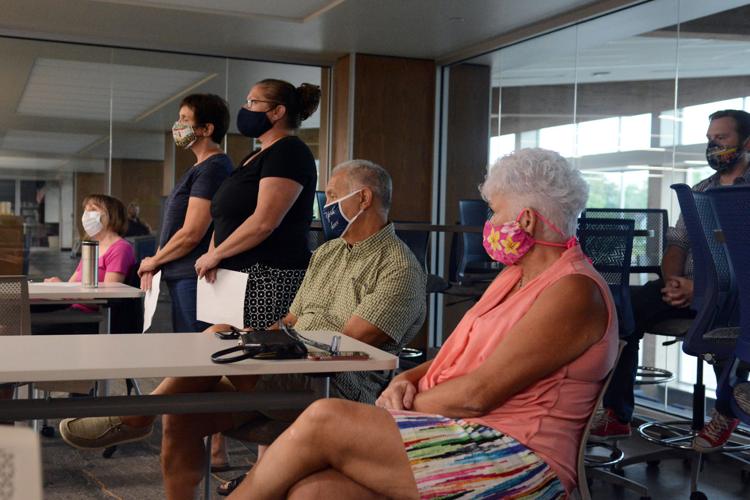 Baraboo reconsiders school reopening plan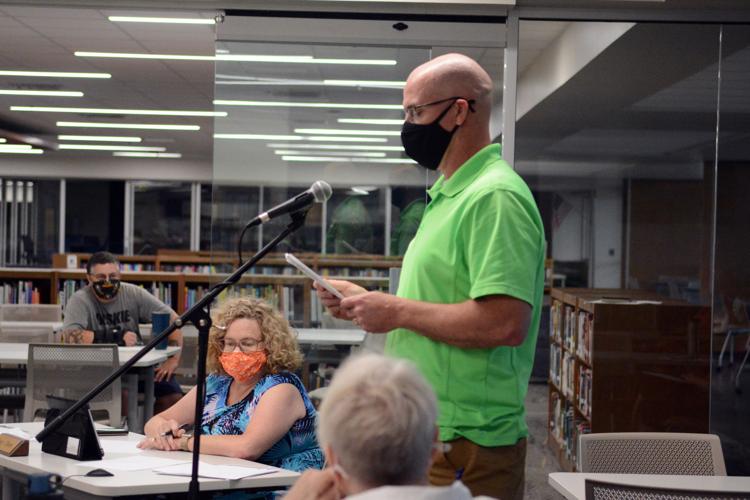 Baraboo reconsiders school reopening plan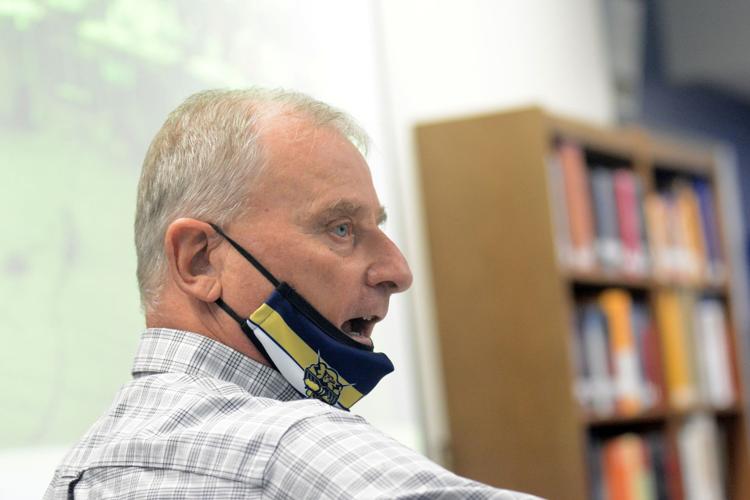 Baraboo reconsiders school reopening plan
Baraboo reconsiders school reopening plan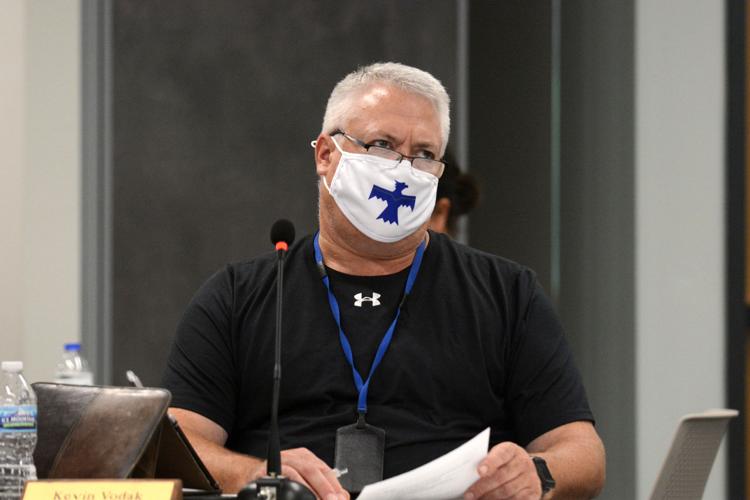 Baraboo reconsiders school reopening plan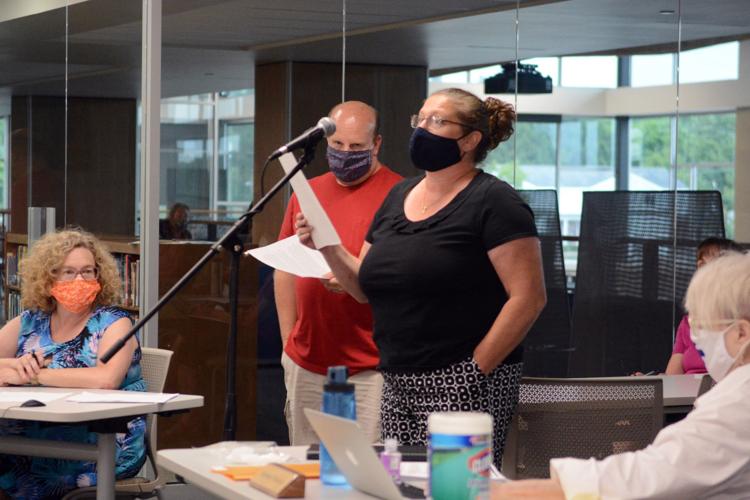 Baraboo reconsiders school reopening plan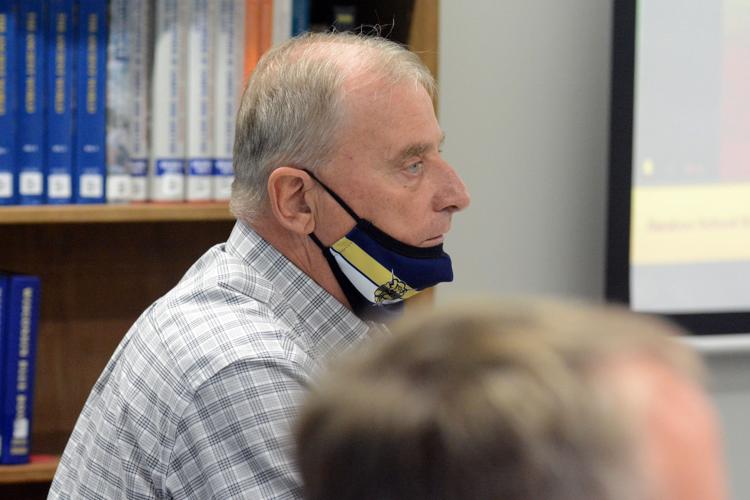 Baraboo reconsiders school reopening plan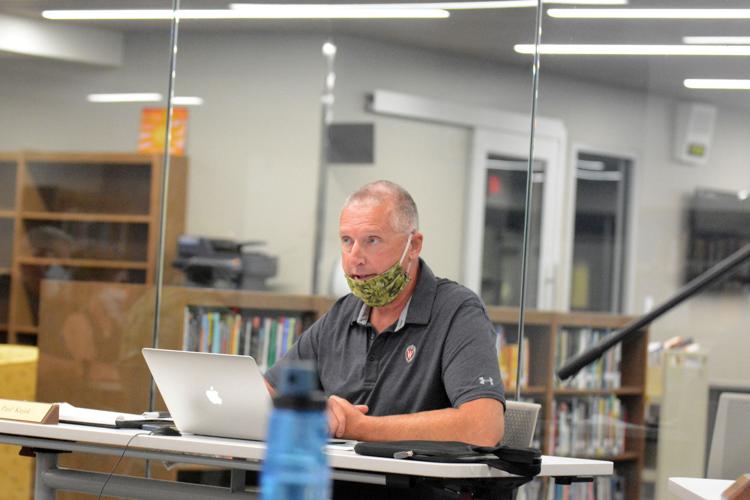 Baraboo reconsiders school reopening plan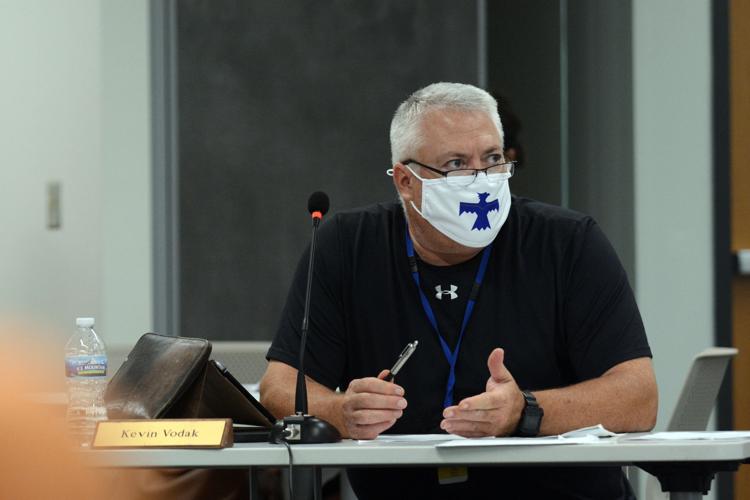 Baraboo reconsiders school reopening plan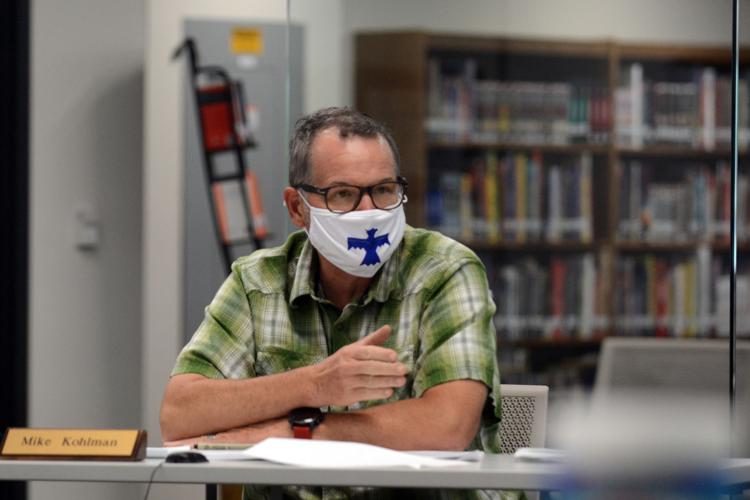 Baraboo reconsiders school reopening plan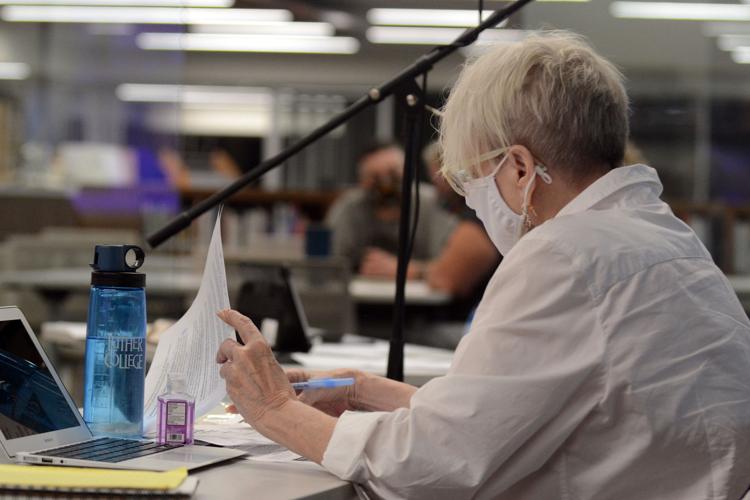 Baraboo reconsiders school reopening plan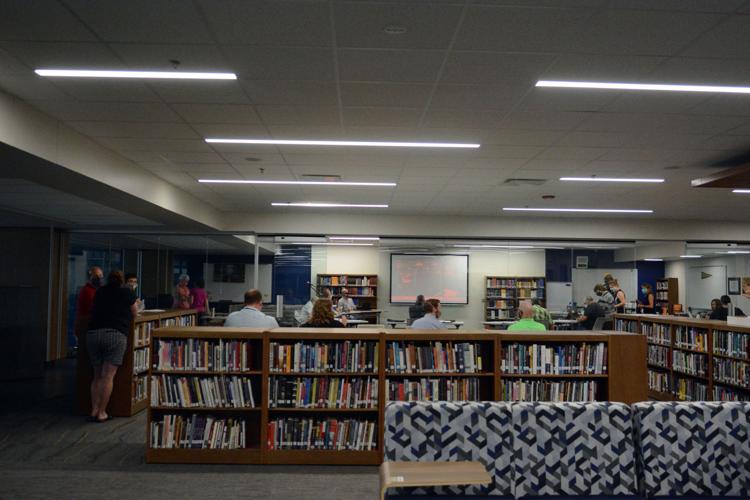 Follow Susan Endres on Twitter @EndresSusan or call her at 745-3506.
Concerned about COVID-19?
Sign up now to get the most recent coronavirus headlines and other important local and national news sent to your email inbox daily.