Baraboo School District staff have been busy working on social equity since a controversial photo drew criticism from across the world last fall, its top administrator said recently.
"People keep saying, 'Boy, you're doing a lot, but you're not talking about it,' so there's the story," District Administrator Lori Mueller told the Baraboo School Board on Feb. 25.
Efforts to address social equity started well before the photo showing Baraboo boys making what appeared to be a Nazi salute went viral in November. Mueller said a district group has been meeting for about three years to discuss ways to make classroom practices more equitable for all students.
"The silver lining, maybe, of the (photo) incident is that we have more people willing to come to the table and partner with us on the social equity … work group that we had designed for ourselves," she said.
Among the groups offering resources, the YWCA of Madison has helped facilitate restorative justice practices with Baraboo students, parents and staff "and that's been very therapeutic and healing for all of those involved," Mueller said.
Most of the activities Mueller described to the board were suggested during the Baraboo Talks community meeting Nov. 29 and included in the resulting community action plan.
A Holocaust survivor visited Jack Young Middle School recently to speak with eighth-graders, and Teens N Theatre — through the Creative Alliance of Baraboo Theatre — presented a play during high school health classes on how people who are hurt tend to hurt others. Baraboo Public Library also helped plan a series of book discussions focusing on equity starting in April.
Mueller said a donation from the Ho-Chunk Nation will allow elementary teacher Alex Paulson to receive training to become a facilitator through the National Seeking Education Equity and Diversity Project, allowing him to then provide training to district staff and community members. All administrators also will go through a three-day training on SEED over the summer.
Representatives from the Equity Literacy Institute will perform an equity audit of the district this spring and summer, looking for structures — from policies and curriculum to schedules — that could inhibit some students' success. In May, they plan to hold focus groups with students.
Once that's done, the auditors will recommend strategies by August to deal with any issues they find.
"We're going to take those strategies as perfect timing and incorporate (them) into our district strategic planning efforts," Mueller said, "because we believe equity will become a pillar of our District Strategic Plan moving forward for 2019-2022 and probably beyond."
She said the district has been invited to join a Dane County equity consortium, comprised of 18 school districts, which will offer opportunities for students and board members this year.
Three Baraboo High School seniors — Destina Warner, Phillip Zolper and Jordan Blue — will participate Monday in the planning of a youth equity forum through the consortium. At least 20 Baraboo students will be able to attend the April 29 forum to develop their own action plan for their schools.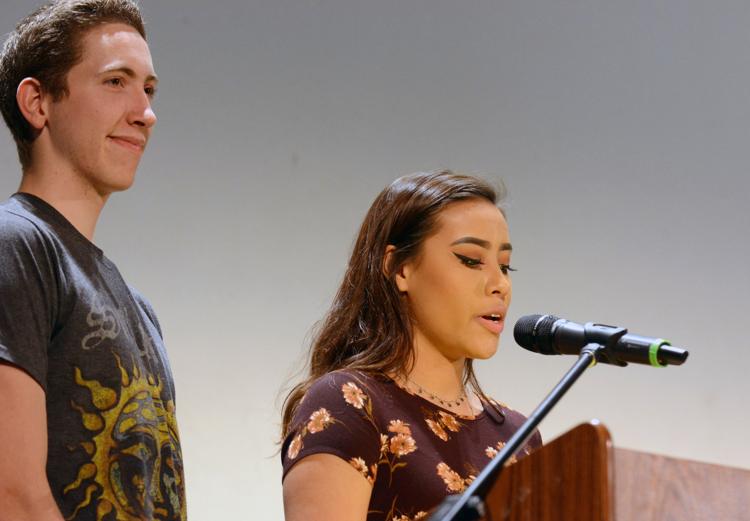 Mueller encouraged board members to participate in an equity workshop with other boards of education, which is scheduled for this summer.
"As a board, your role is on policy. It's on allocation of resources," Mueller said. "Once that District Strategic Plan is set, whatever we identify as priorities has to be supported with resources."