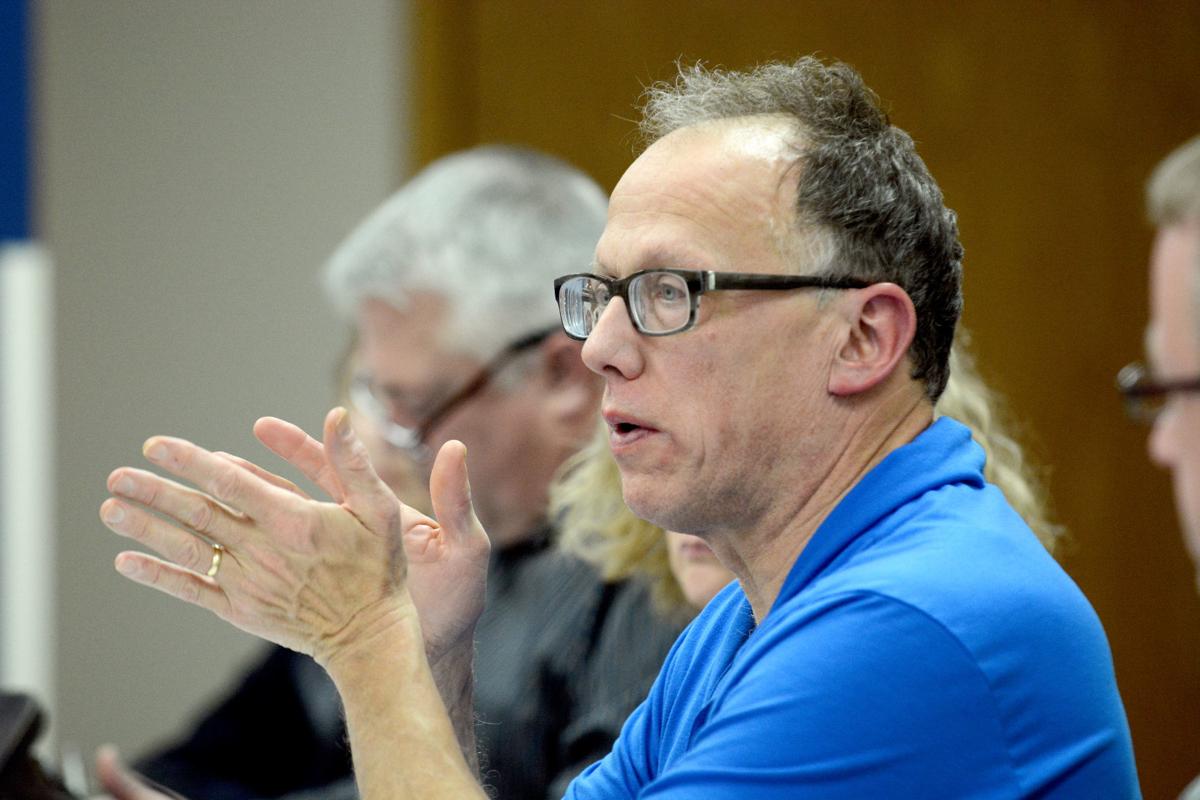 The Baraboo School Board is calling on the state to pass legislation requiring property tax bills to show the amount of tax money in a district that goes to private voucher schools and to fully fund special education programs.
Board Vice President Doug Mering introduced two resolutions, the first of which argues "just as property tax bills show how much money goes to public schools and technical colleges, transparency requires, and taxpayers deserve to know, the cost of the voucher schools programs."
The Wisconsin Parental Choice Program allows eligible students to attend participating private schools with their tuition partially covered by public funds.
Those schools will receive between $7,985 to $8,600 per voucher student in the 2019-20 school year, according to the Wisconsin Department of Public Instruction. The resolution compares that range to the Baraboo School District's state aid allocation of $6,611 per student.
Just under 30 students living within district boundaries opted into the voucher program last year, reducing Baraboo's state aid by almost $221,000. The resolution estimates that aid will be reduced by another $30,000 over the next two years.
"When voucher school programs expand in our community, the School District of Baraboo loses state aid to the voucher schools and our school board must raise additional property taxes to replace the aid lost to the voucher schools or lose that funding permanently under the state-imposed revenue limits," the resolution states.
Dale Lempa, administrator of Community Christian School of Baraboo, wrote in an email that he supports the tax bill resolution "as long as it is done in an objective and accurate way."
"Tax revenue belongs to the people of Wisconsin and they have a right to know how those monies are spent," he wrote.
Mering, who has previously advocated for "voucher transparency" in front of state legislators, testified before the state Senate Committee on Education on Tuesday about a bill regarding school report cards. He said he wants voucher schools, regardless of their number of voucher students, to be graded on the same system as public schools.
You have free articles remaining.
Special education funding
The second resolution calls for the state to increase public schools' special education funding to 100% of costs — or less, if the rest is covered by federal dollars.
"The word 100% is very large, but then it was at one time a commitment that was made by both the federal and state government," Mering told his fellow board members Aug. 12.
The state Department of Public Instruction estimates it will reimburse public school districts for roughly 26% of costs they incurred serving special education students last school year. The most recent state budget, signed into law by Gov. Tony Evers in July, will raise that to 30% in 2020-21, according to the Wisconsin Association of School Boards.
Districts cover the remaining costs with money from their other funds, which aren't intended for special education. Baraboo Director of Business Services Yvette Updike said in June that those transfers approached $3.9 million last year.
Despite the state budget's increase — the first time special education funding has increased in about 10 years, Mering said — he noted it doesn't make up for inflation.
"This might be the first year where we're not going to fall further behind, but we're not obviously getting further ahead, either, because inflation is still there," he said in an interview Friday. "Up until this year, we've had no increases at all, and so inflation just kind of keeps biting away at it. So I think we just want to keep our attention on that issue."
Wisconsin reimburses private schools for special needs students at a higher rate than public schools, the resolution states. Voucher schools are not required to have the same certified staff as public schools are, nor are they required to accept students with special needs.
Community Christian School doesn't participate in the state's Special Needs Scholarship Program, Lempa noted.
Federal funding for special education programs also lags at 12% of costs, according to the resolution.
Both resolutions passed unanimously by roll-call votes Monday with no discussion beyond Mering's explanation. The documents don't hold legislative power, but they do indicate a board's advocacy to legislators, other school boards and stakeholders.
Follow Susan Endres on Twitter @EndresSusan or call her at 745-3506.