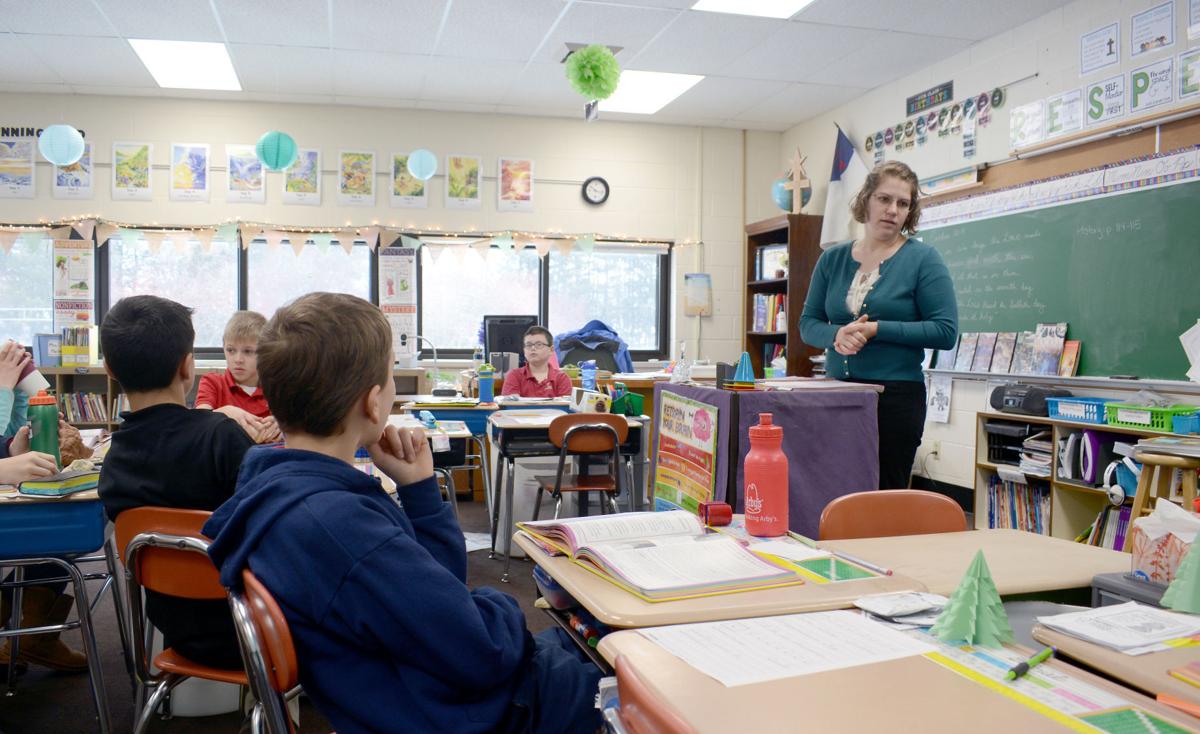 Community Christian School of Baraboo will become the first private school in the city to seek an influx of public funding next year through the state's school voucher program.
The Wisconsin Parental Choice program gives students whose families meet certain income requirements a taxpayer-funded voucher to cover tuition costs at participating private or religious schools. Community Christian School Administrator Dale Lempa said school leaders hope the program will attract more students and ensure tuition remains affordable.
"From the beginning, this school has wanted to keep tuition affordable for families in the area, and we've strived to do that throughout the years," he said. "We felt like this was one more way to not only keep it affordable, but make it even more affordable for additional families as well."
Community Christian School tuition costs $1,800 per year for 4K students, $3,700 for kindergarten through eighth grade students and $5,300 for high school students. As part of the statewide school choice program, students whose annual family income is at or below 220 percent of the federal poverty level, and meet several other requirements, would be eligible for a voucher.
That means a family of three with an annual income at or below $44,924 could send their child to Community Christian School tuition-free. For each additional family member, the eligible household income limit rises by $9,196. If a student's parents are married, the family's income limit is raised by $7,000.
The state's Private School Choice Programs include the Milwaukee Parental Choice Program, the Racine Parental Choice Program and the Wisconsin Parental Choice Program, or statewide program. Community Christian School will receive about $7,750 for each kindergarten through eighth-grade student and $8,390 for each high school student who receives vouchers through the statewide program.
Lempa said Community Christian School leaders anticipate at least 20 students will apply for vouchers next school year, and they expect the number will increase in subsequent years.
"We know from our own that there are quite a few families who are interested, and we're hoping to attract more families as well," he said.
Program impact
The Wisconsin Department of Public Instruction expects the statewide voucher program will expand after lawmakers raised income limits for eligible families in the 2017-2019 biennial state budget. The DPI estimates the statewide voucher program will cost $33.9 million for the 2017-2018 school year and will rise to $56.6 million next year, an increase of more than 60 percent.
The 4,403 students receiving vouchers through the statewide program is up nearly 50 percent from the 2,483 students who claimed them last year, according to DPI figures. The number of students receiving vouchers will rise an additional 60 percent to 7,150 during the 2018-2019 school year, according to DPI estimates.
Vouchers are funded through a reduction in the local public school district's state general aids. A voucher student's resident district receives a revenue limit adjustment, allowing local officials to offset the funding reduction through increased property taxes if its school board opts to do so.
Baraboo School District leaders discussed potential budgeting challenges brought on by the expanding statewide voucher program during Monday's school board meeting. Yvette Updike, director of business services, said board members will have to consider how the district will absorb the growing costs.
"You can increase property taxes, use your fund balance or reduce your district's expenses," she said. "Those are the things we have to consider."
Baraboo School District Administrator Lori Muller said school leaders won't know the financial impact of Community Christian School's voucher program until its enrollment numbers are finalized.
"We really don't know because we don't have a number of how many kids would actually receive a voucher for their program," she said. "Without knowing how many kids they will receive, we can't really have a good determination."
Open enrollment for Community Christian School's voucher program runs Feb. 1 through April 20. Applications can be submitted online through the DPI website. The school will host an informational meeting at 6:30 p.m. March 5 to answer questions and guide parents through the application process.
Follow Jake Prinsen on Twitter @prinsenjake
Be the first to know
Get local news delivered to your inbox!