Like most high schools in the U.S., Baraboo High School dedicates space on its walls and fills trophy cases to recognize students and alumni who have made notable athletic or academic achievements, but there are other "Baraboo Notables" who deserve the same recognition.
"People who give back to their community as firefighters, police officers, teachers, social workers, military people — they don't get the kinds of recognition that these guys have," said Steve Argo, a BHS social studies teacher.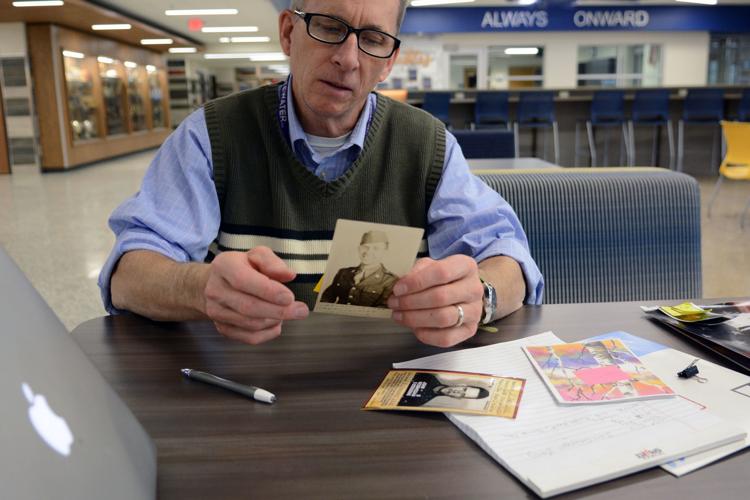 Under the "Baraboo Notables" banner painted on the wall just inside BHS' entrance, a TV monitor displays announcements, event listings and other information. In that screen, Argo saw opportunity.
He launched a project with the help of his students in the Baraboo 21 Club to honor veterans who attended BHS or made Baraboo home after high school. The Baraboo 21 Club is a veteran's service outreach club for Baraboo High School students.
Argo has been collecting photos and short biographies of alumni who joined the military for his students to lay out in a PowerPoint presentation which, starting Monday for Veterans Day, will play on the monitor through November.
"That's all we're trying to do is honor veterans, but in a very up-close and personal kind of way," Argo said. "We're not so much praising them for battlefield heroism and rescuing people and this kind of typical — the way we sometimes venerate our veteran community — but just to say who these neat people are."
In his effort to contact veterans and military service members of all ages, Argo obtained information spanning the 20th century, even getting a photo from 1913. He estimated about 100 people will be featured in the digital display, and he will accept more submissions throughout November.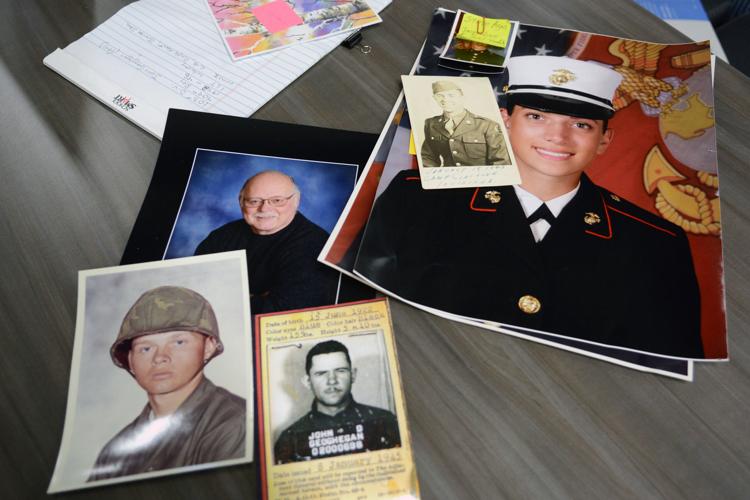 The presentation scrolls through Baraboo alumni and community members alphabetically, many of them Argo's former students. Before he started the project, Argo hadn't seen nor heard from Andrea Krunnfusz since she was in his class in 2003.
Now she's a captain in the U.S. Air Force with a doctorate in psychology. It's stories like hers that Argo wants to highlight.
'Where focus belongs'
On Veterans Day last year, the photo of Baraboo students making an apparent Nazi salute went viral online, overshadowing the holiday. As a history teacher to those students, Argo describes their action as "partly a reflection of poor teaching on my part."
"That picture was a terrible day for me," he said, adding that many people in the district and the community were dreading this Nov. 11 and the bad memories it would bring back.
You have free articles remaining.
Instead of thinking about the photo, Argo said he wants people in Baraboo to feel grateful and be proud of their community.
"Nov. 11 ought to be a day that we remember our veterans," he said. "It's Veterans Day. It should not be a day that we remember that awful picture and all the negativity that that picture brought to Baraboo.
"In other words, I want to kind of squeeze that picture out of our collective memory here in Baraboo and replace it and put the focus back on the veterans, where focus belongs."
Baraboo Notables
If they watch the presentation, current students may recognize siblings and other familiar names like Connor Kowalke and Erika Leatherberry, both 2017 graduates, or local legends like Clayton Luther, a 1964 graduate who was the first person from Sauk County to die in the Vietnam War, and Edwin Myers, a 1940s grad who was captured twice in Korea.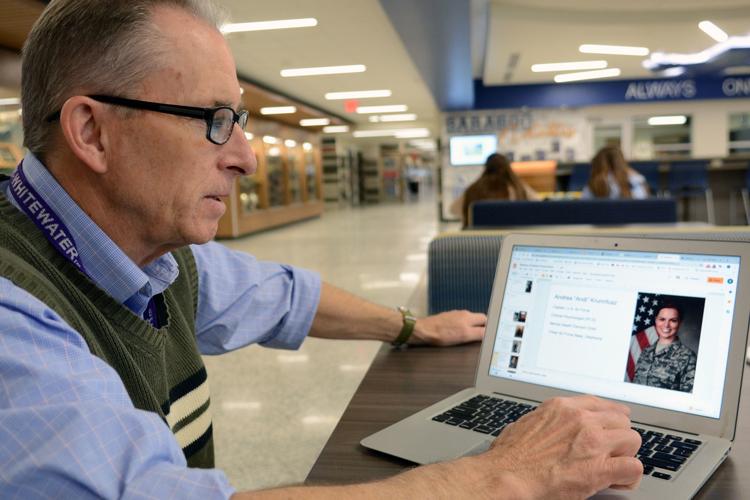 Senior Alec Schmelzer has been helping Argo make the presentation over the last few weeks and has been contacting veterans he knows to collect their information. He said he has friends who joined the service after graduating and wants to show appreciation for them.
"I come from a long line of veterans," said Schmelzer, a Baraboo 21 Club member throughout high school. "My dad served, my grandpas, my uncles, my great-grandfathers, so honoring and respecting veterans is something that I feel like is extremely important to myself personally."
The presentation played at the Baraboo Civic Center during its Veterans Day event and will continue to loop on BHS screens this month.
But the project likely won't end after November. Argo said he will probably continue scanning photos and adding people to the display through spring, in time to bring out a more polished version for Memorial Day in May.
"Realistically, by the time May gets here, I think it'll be so awesome you won't believe it," Argo said.
With the difficulties of contacting area veterans of all different ages and accessibility, Argo expects it to take a while to bring the project to "a place where I'm really proud of it," he said.
The project could go beyond Memorial Day. Though he doesn't want to be the one to do it, Argo said he could see the information collected for the presentation be turned into a website, such as a database of Sauk County veterans where family and friends could search their loved ones' names.
"I would like to see the project continue," Argo said.
Follow Susan Endres on Twitter @EndresSusan or call her at 745-3506.