Elizabeth Gulden couldn't hide her surprise Friday when she was named Wisconsin's 2019 Elementary School Teacher of the Year.
State officials, school leaders, students, luminaries and local media packed the gymnasium at Gordon L. Willson Elementary School for a special Teacher Appreciation Week announcement, but Gulden, a kindergarten teacher of 13 years, was left in the dark. In the week leading up to the announcement, school leaders coordinated the event in secret.
As State Superintendent of Public Instruction Tony Evers addressed the audience, it became apparent the ceremony wasn't an ordinary event. Of the 60,000 teachers in more than 2,000 schools across the state, Gulden has been named Wisconsin's Elementary School Teacher of the Year, he said.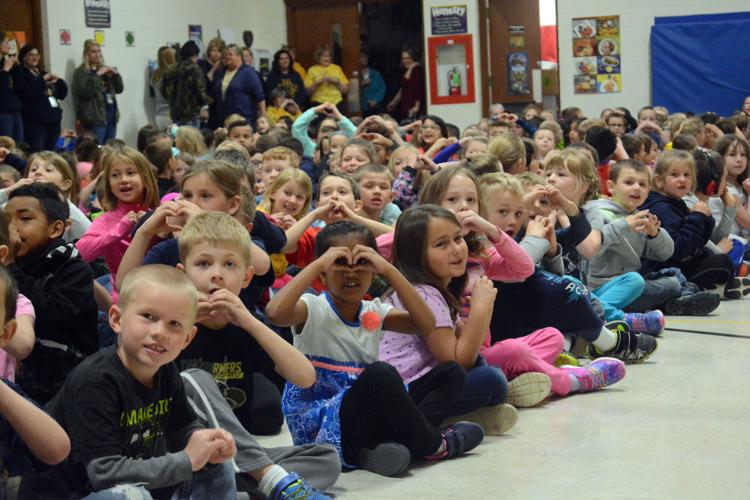 "At some point in all of our lives, and even in mine, we have many, many excellent teachers, and it changes our lives," Evers said. "I'm here today because you have an excellent teacher in your midst right here in this room."
Gulden will receive $3,000 from the Herb Kohl Educational Foundation as part of the award. Each year the Wisconsin Department of Public Instruction selects four standout teachers to represent elementary schools, middle schools, high schools and special services.
Gulden was chosen because her positive teaching methods and successful initiatives have improved learning across the Baraboo School District, according to a DPI press release.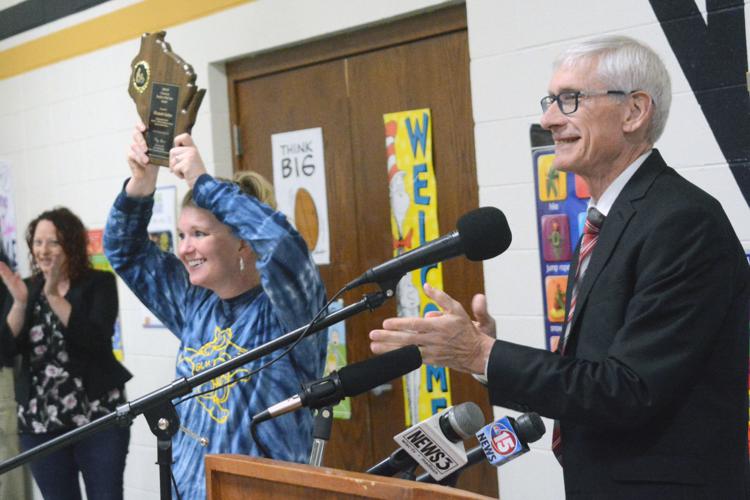 Gulden spearheaded what became a district-wide initiative to accelerate the number of sight words kindergartners master before the end of the school year, restructured Math Night to incorporate games and cultures from around the world, worked with students and families to improve reading levels and increased emphasis on science, technology, engineering, art and math.
"I love working with five and six-year-olds every day," Gulden said. "They make my life complete. They really do. I teach them to read and write, and there is nothing more rewarding than that."
Gulden also has served as a peer coach and mentor by guiding new educators in their first years and assisting veteran teachers in refining their practice. She earned her National Board Certification in 2017 and was named the district's Elementary Teacher of the Year in 2013. She has been with the Baraboo School District since 2005.
The road to being identified as a Wisconsin Teacher of the Year starts when teachers are nominated for a Herb Kohl Educational Foundation Teacher Fellowship Award. Gulden and Al Behrman Elementary School Principal John Blosenski took home the honor for the Baraboo School District this spring.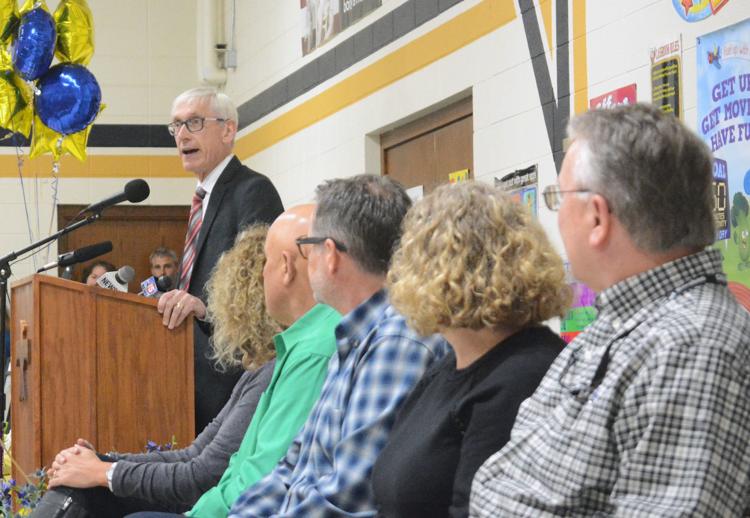 Through a scoring process, winners are evaluated and four Teachers of the Year are selected to represent education in the coming school year. The winners will go through an interview process, and one of the four will be selected to represent Wisconsin in a national teacher of the year program.
Evers ended the ceremony with a plea to students to consider following in Gulden's footsteps and continue changing lives.
"For all of you young people out there please consider being a teacher," he said. "You have great role models right here in your school."