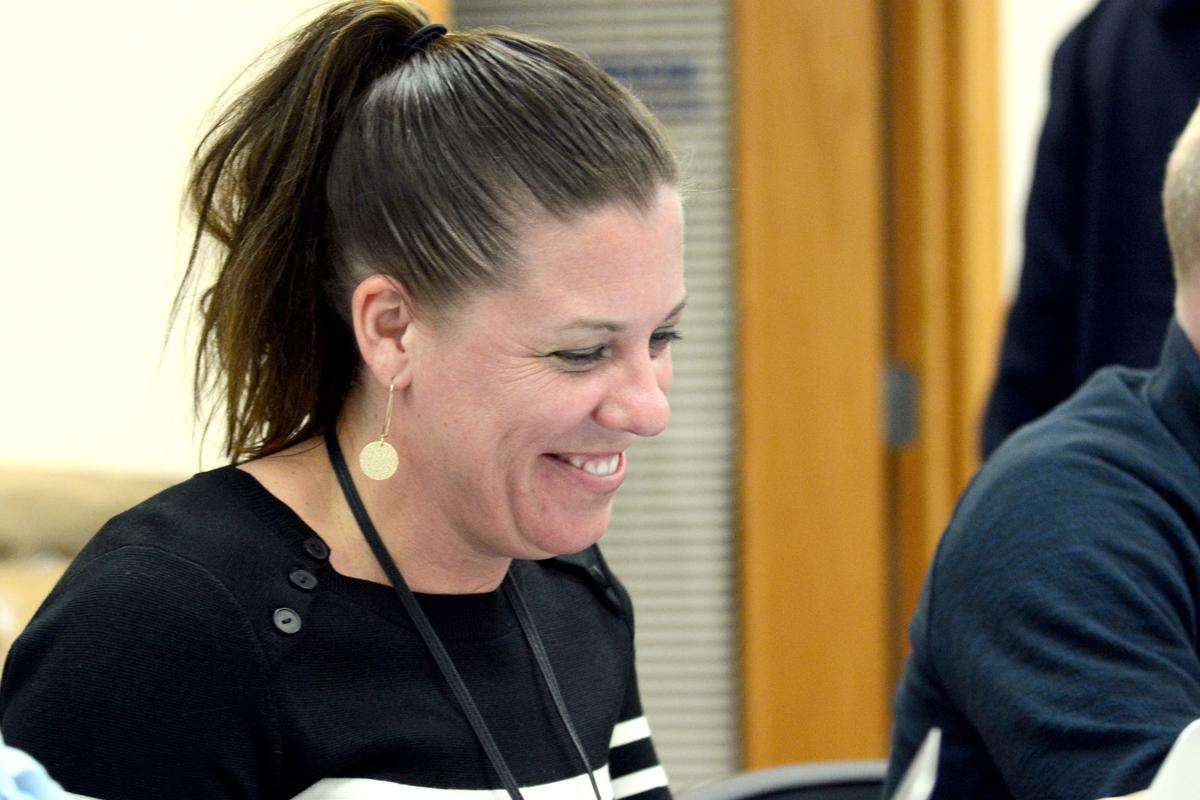 With the current director of elementary programming for Baraboo schools on her way out, district leaders offered the role — under a new name — to another principal.
Amy Fassbender will continue as Gordon L. Willson Elementary School's top administrator but, starting July 1, will take on the additional title of assistant director of teaching and learning after the Baraboo School Board unanimously approved the change Feb. 25. Fassbender has worked in the district since 2016.
Molly Fitzgerald, who has served as director of elementary programming for about 12 years, recently announced her retirement to work in education internationally.
District Administrator Lori Mueller said she wanted to take the opportunity to "evolve" the director of elementary programming title and responsibilities to align better with the district's current needs and strategic plan. That includes a stronger focus on instructional leadership.
Fassbender will serve under Director of Teaching and Learning Nick Karls — whose job performance, Mueller noted, is not the reason for creating an assistant.
You have free articles remaining.
"We're a good team here, but we would love to see Amy Fassbender have 40 days added to her contract to serve with this capacity," Mueller said.
Most principals have a 220-day contract with the district. Like Fitzgerald, Fassbender will have a 260-day contract for the extra work.
The new job description, which was modeled after the elementary programming director, calls for the assistant teaching director to collaborate and oversee staff in the development and implementation of course content, performance assessments and instructional materials and methods, among other duties.
Mueller said the change won't cost the district any extra money and may save a little. She declined to share how much Fassbender will earn next year.
Fassbender's base salary was about $83,000 in 2017-18, the most recent year salary data is available from the state Department of Public Instruction. Fitzgerald made about $106,000 that year.
In other action Feb. 25, the school board:
Approved hiring Morgan Wedewer, 2019-20 speech and language pathologist, and long-term guest teachers Debra Paape, East Elementary School first grade, and Jesse Wells, Gordon L. Willson second grade.
Heard an update on Summer Academy, which will focus for the fourth year on enrichment, according to coordinator Chris Olson. The four-week summer courses will start June 11 at Al Behrman Elementary School on a variety of subjects, from science, technology, engineering and math to reading. Breakfast and lunch will be offered at no charge during Summer Academy.
Authorized the posting of 2019-20 elementary teacher positions.
Approved a high school social studies field trip to Medieval Times Dinner Theater in Schaumburg at the end of May. Teacher Erick Blasing said the trip will cost $20 per student with a cap of about 45 and will be offered to sophomores annually.
Discussed the district administrator's performance evaluation in closed session.
Follow Susan Endres on Twitter @EndresSusan or call her at 745-3506.
Be the first to know
Get local news delivered to your inbox!