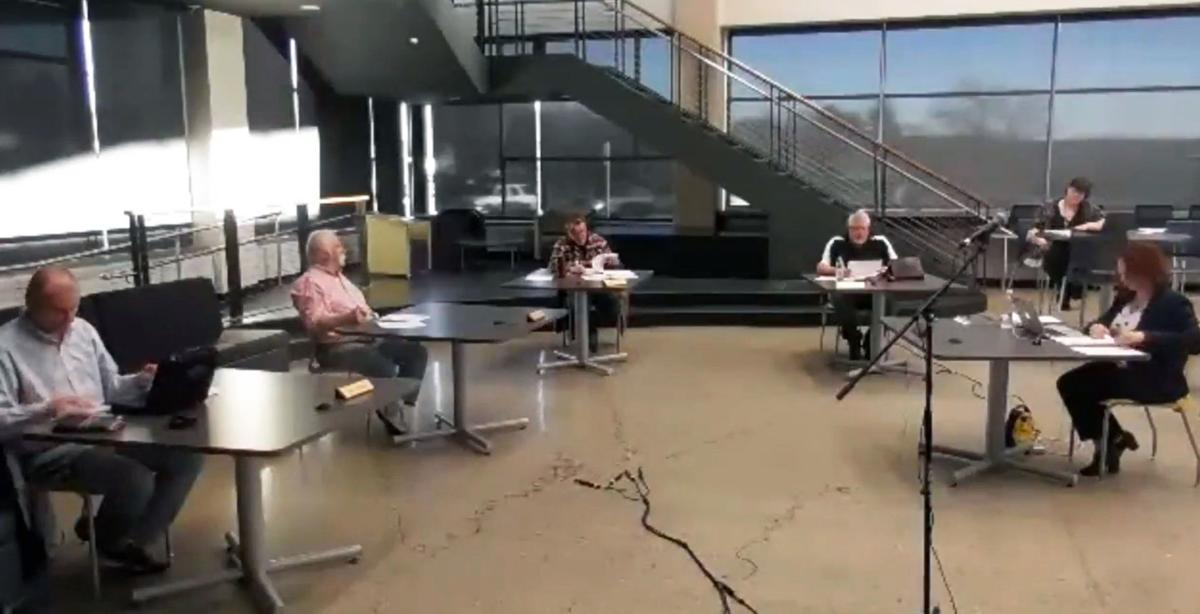 Employees of the Baraboo School District, whether working or not, will continue getting their regular paychecks through at least May 1.
With three of seven members participating in the meeting remotely due to the coronavirus pandemic, the school board unanimously agreed Monday to put all non-essential staff on paid administrative leave from April 6 through May 1, or until schools reopen if before May. If school closures last beyond May 1, the board will revisit the issue at its April 27 meeting.
As a result, 460 employees will be on paid leave, said Business Director Yvette Updike. School districts are required to provide two weeks of emergency paid leave under the coronavirus relief package signed by President Donald Trump on March 18, according to guidance Madison-based law firm Boardman & Clark provided to the board.
The 460 Baraboo employees considered non-essential — including teachers, administrators, food service workers, custodial/maintenance staff and educational assistants — will continue to work at the discretion of administrators and will receive their regular full-time pay, District Administrator Lori Mueller said at the meeting. Most are working from home, she said.
If an essential staff member can't work when directed to, they have to use applicable leave time to receive pay, according to the board resolution.
Since the state closed all schools starting March 16, the district has paid most employees the same as if schools were open, a decision ratified by the board Monday. Administrators recommended continuing their normal pay at an emergency board meeting March 16 to avoid losing staff members.
"We just don't want them to experience a hardship," Mueller told the board then. Updike said the funds were already accounted for in the district's budget.
Non-certified staff, such as custodians, food service staff and administrative assistants, and administrative professionals who worked on-site to complete essential duties during the first three weeks of the shutdown were offered time-and-a-half pay for those hours.
"There were emails that were sent out in reference to that, which in retrospect, maybe that was premature to do that, but I think it's important for the board to understand we already did that. We already sent that out," Board President Kevin Vodak said at the March 16 meeting. "I don't think that that offer needs to be indefinite. I think that it's very within our right to revisit that, but I also think it's important so that people don't wake up tomorrow wondering if they're going to get paid."
Member Nancy Thome said the time-and-a-half pay was offered because it didn't seem fair to compensate all employees at their regular rate while some were required to work and others weren't.
Mike Kohlman, chairman of the Buildings, Grounds and Transportation Committee, agreed that employees should get their regular pay during the closures but said he didn't understand why they would need a "bonus" to work.
"I think it's the right thing to do to step up to the plate so that these people are kept whole," Kohlman said. "They can make ends meet. We'll pay everybody through this. I disagree with paying time and a half."
Updike said Thursday that the number of hourly staff working on-site and earning time-and-a-half pay has fluctuated week to week, from 76 people in the first week to about 33 this week.
On Monday, the board designated the district's essential functions, including remote learning for students, and lists of essential employees and contractors in response to the state's "safer at home" emergency order. More than 100 contractors were named.
Vice President Doug Mering asked whether the district's day care, which is currently closed as an extension of the school district, could eventually be considered an essential service.
"There's a lot of things that could transpire," Mering said. He participated from home over live video. "Obviously, every day it seems like it's a new thing, and one of the things that's kind of been put out there is we do have essential services in our community — health care workers. And these health care workers may have day care issues."
Mueller said it was a difficult question that the district could discuss going forward.
Follow Susan Endres on Twitter @EndresSusan or call her at 745-3506.