A lengthy discussion about student behaviors at last week's school board meeting resulted in a tentative proposal to create a task force, including current and former teachers, to address the problem.
After administrators presented the Baraboo School District's current policies and efforts to deal with negative behaviors, District Administrator Lori Mueller said they want to work with community members and school staff to create a behavioral task force, or more than one for the various age groups.
"I think that this is a natural next step," Mueller told the school board. "We see the frustration with behaviors. We definitely do. We're giving it everything we've got right now. What are we falling short on? Let's come together and talk about that."
Student behaviors "are significantly different, they're significantly more intense" and start at a younger age than they used to, she said, noting that the change isn't unique to Baraboo.
Behavior and discipline are among the issues a group of former Baraboo educators identified as reasons why district staff are leaving in higher numbers than usual. Mike Scherck, who taught in Baraboo for 35 years before retiring in 2010, said three school board members met with several former teachers to discuss the issues on Jan. 6, though Scherck didn't attend.
On Thursday, they met with one or two more board members, Scherck said.
Board discussion
Board President Kevin Vodak said he and other members have spoken with "dozens" of former Baraboo educators, along with parents and current teachers, who explained their concerns with specific anecdotes.
"I think it gives me better insight as to where some of those feelings and concerns are coming from. I appreciate the opportunity to have those discussions and I appreciate the way that they were shared," he said at the meeting.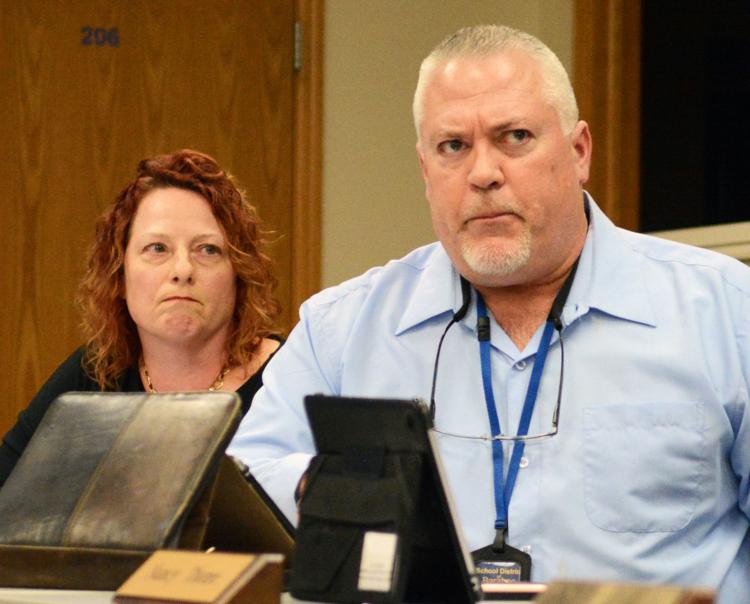 One of the main takeaways, he said, is that some of the districts efforts to address bad behaviors aren't working as intended.
Member Nancy Thome described recently shadowing two of the district's behavioral interventionists. She said there was a "marked difference" in student behaviors from classroom to classroom: In one with a veteran teacher, students were well-behaved; In another with a new teacher and some of the same students, the behavior was "quite frankly awful. There wasn't a single student who wasn't talking or acting out and misbehaving," Thome said.
"What I took from that is that it's really important that we find a way to mentor and support our new teachers in learning how to manage a classroom," she said, acknowledging the district's current efforts to do so. "But I've been told that it's a difficult skill to learn and that it's not something you can expect a first-year teacher to have mastered, that it takes a few years."
Tim Heilman, a board member and former teacher, addressed administrators.
"The people I talked to mention over and over again how important you people (administrators) are," he said. "I think to a T, they agree that No. 1 step in discipline is classroom management skills. That's No. 1. We have to have classroom management skills and we need to develop that, but No. 2 is they need your support."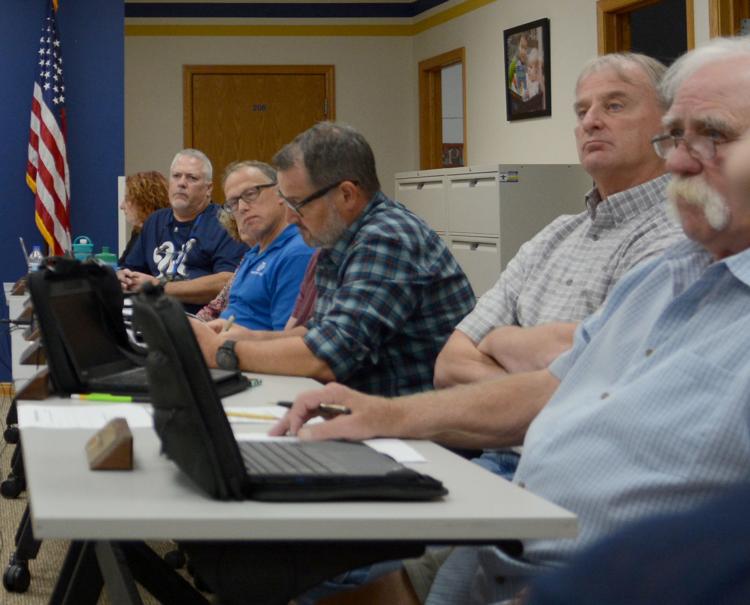 Mike Kohlman and Doug Mering also said they have been speaking with current or former teachers and appreciated the input.
"We want to have those voices be part of the solutions as we move forward," Mering said.
Task force
Vodak expressed some hesitation about creating a potential task force, saying it would need to have clear expectations of its role and how the board would respond with its findings. He said it would likely need to include district behavior interventionists, principals, administrators, board members, parents and students.
"That where you run into difficulty, at least in my mind," he said, "because if you have a group that's 20 strong, I'm not sure that you can reach a consensus."
Garnering agreement from the rest of the board, he suggested they develop and present a specific plan for a task force at one of its next two meetings, Jan. 27 or Feb. 10.
You have free articles remaining.
Scherck, who was at the board meeting Jan. 13, said Sunday that the task force suggestion was a "very positive" thing to come from it. He was especially encouraged that Vodak wanted to have a plan to implement the task force's recommendations.
Since last week, Scherck said a small group of former educators met and several of them indicated an interest in serving on the task force. He wants to hear more detailed plans before volunteering himself.
Current efforts
Mueller noted that behavior management is part of the district's "ongoing work." In its 2019-22 strategic plan, it added measurable indicators to help staff see whether their work is making a difference, including one aimed at reducing "major office referrals" by 50% by 2022.
Though Mueller said tracking office referrals was the only way administrators could get qualitative data on behavior, Heilman questioned whether it would truly represent a change in behaviors. It could just mean teachers decided not to make as many referrals, he said.
Heilman suggested the district also survey its staff to see how they perceive student behaviors in comparison to the previous year. He said he wants to see teachers' actual comments, rather than data points or a summary of opinions.
"Maybe statistically you can't show it, but that's what we're dealing with," he said.
According to district data, 67% of Jack Young Middle School students haven't been written up for behavior problems or were written up once so far this year. Fourteen percent have been written up between two and five times, while 19% have exceeded six times.
"Over 80% of our students are doing the right thing on a regular basis," Jack Young Middle School Principal Dave Schwarz said, noting that when it comes to behaviors, staff focus most of their time on about 10% of the student body.
Mueller said 19% is high for six or more behavioral write-ups. The district aims to have that category no higher than 7%, she said.
"We have students that really have difficult homes," she said, "and we have to serve them. And that is taxing us out as a system, because we're not sure we have all the right strategies or the right resources to really take care of these students."
Baraboo High School Principal Glenn Bildsten said the high school's current cellphone policy, which has been in place for three years and was "fine-tuned" two years ago, is "working really well."
The number of instances in which high school students act out negatively during class have been decreasing over the last three years, according to district data. The number of times students violated the electronic device policy has decreased by almost 40% since last year, going from 315 violations in the fall of 2018-19 to 194 during the same period this school year.



Positive behavior supports
. Mueller said Baraboo needs to "reboot" PBIS because the district isn't using it effectively. As an early adopter of the system more than a decade ago, the district "recently" learned that PBIS has changed since Baraboo's implementation.


Administrators said they need to focus on training staff, making sure that they are responding to behaviors consistently between schools and fostering student engagement rather than just compliance.
Schwarz said staff work regularly with teachers on the consequences they should employ and on which behaviors. Teachers can redirect students verbally, take away privileges and send students to "reset" in a calming space, for example, for minor bad behaviors such as class disruptions, disrespect or using a cellphone in class.
Administrators deal with the more serious behavior issues.
As part of the positive behavioral supports, he said the middle school is trying to promote student role models through initiatives like T-Bird of the Month and T-Bird Prides.
For minor infractions at the high school, teachers are expected to use "good, old fashioned classroom management" and positive behavior supports, including a student conference or a change in environment, Bildsten said. More serious issues or repeated minor offenses can result in consequences brought by an administrator, such as referral to a school resource officer or detention.
Follow Susan Endres on Twitter @EndresSusan or call her at 745-3506.