Baraboo students of all ages will return to classrooms in person five days a week starting Sept. 1, unless their families opt for virtual learning, under a plan approved by the Baraboo School Board Monday, one vote shy of a unanimous decision.
Families in the district received the Return to School plan on Tuesday and have until Aug. 7 to decide whether they want their students to be taught virtually or in person, an option known as the "new normal." Early release on Wednesdays will continue under the in-person model to allow for deep cleaning at schools. The option also includes some virtual instruction, use of small groups and other modifications to reduce potential exposure to COVID-19.
Administrators presented the plan with a third option — a hybrid learning model that combines both virtual and limited in-person learning — but the board chose to remove it from the choices given to parents and keep it as a backup in the event that Sauk County orders schools to operate at half capacity at some point during the school year.
"Today, we are ready to share our best thinking based on today's context, our priorities and commitments we've made to the children and families of the Baraboo community," said District Administrator Lori Mueller. "We want to remind everyone that we're five weeks out from the start of the school year right now, and any decision we make tonight always has the potential to change based on new information."
In concert with other Sauk County public schools, Mueller said anyone age 5 or older will be required to wear a face covering while on Baraboo district premises, unless they have a medical exemption.
Streamed live on Facebook, the almost three-hour meeting video has been viewed 3,200 times as of Wednesday and garnered about 430 comments and almost 60 reactions. The majority of reactions were "likes" or "loves," but several chose "angry."
Board members questioned administrators at length about the plan, and three Baraboo residents gave their opinions during the public comment portion of the meeting. A former pediatric nurse advocated for the district to consider a hybrid model and mask requirement to limit potential exposure to COVID-19. A parent and former Baraboo School Board and Sauk County Board member, Peter Vedro urged the board to postpone face-to-face classes "until such time as the fundamental and necessary science defines the safety mechanisms are met."
Elise Patton, representing the Retired Educators of the Baraboo School District, encouraged officials to choose a district-wide virtual format.
"When faced with an unknown, such as COVID-19, how can we presume that students, teachers and support staff in classrooms in any format are safe from contracting this virus? We cannot," Patton said. "Common sense should tell us that by bringing together hundreds of students within the confines of the walls of a school, we are very likely creating a recipe for disaster."
Board member Nancy Thome, the sole "no" vote, said she opposed adopting the in-person option at least for the beginning of the school year. She said the district could address concerns about students who depend on school for nutrition or as an escape from abusive or neglectful parents through other methods.
"I've spent literally the better part of the last four days considering this, and I plan to vote no tonight," Thome said, pointing to 67% of staff being against reopening in person, unknown metrics in the plan and the county's continuing rise in COVID-19 cases. "We ask our staff and especially our teachers to sacrifice so many things, and I am not comfortable asking them to sacrifice their health."
Member Paul Kujak, who's also involved in the retired teachers group, said he's gone back and forth on the issue of reopening schools, largely because of conversations with members of the public.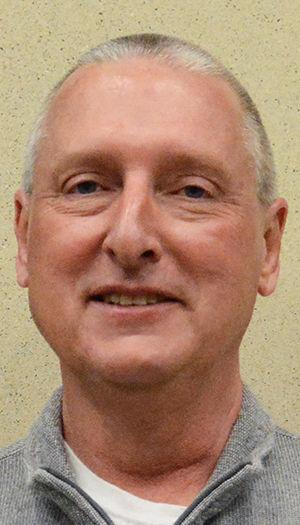 "Then I had a conversation with an individual, and this individual shared their opinion … that all schools should focus on is to teach. That's all we do is teach," Kujak said. "And that comment helped me decide which way I'm going to go, and that is, there's no words that I can use to describe how much I disagree with that opinion, that comment, because in today's society, in today's day and age, we're the safe haven of students.
"We're the people that provide them with so much opportunity for their social, emotional and physical development, particularly in our district where we have so many kids that are eligible for free and reduced lunch. We're the people that provide them with the nutritional values that they need, and without this place for kids to come, I'm really, really, deeply concerned about their well-being — socially, emotionally, physically and nutritionally," he said.
Mike Kohlman, vice president, agreed with Kujak and noted that the district's plan was based on guidance from the Centers for Disease Control and Prevention and the state Department of Health Services: "I want to follow the experts. I trust the scientists."
Mueller said the Sauk County Health Department vetted the plan, which was developed with input from more than 100 district employees and community partners, as well as in coordination with Sauk County superintendents, who wanted to implement similar plans to prevent competing for students. The district also consulted with its insurance carrier and legal counsel.
The district wanted to bring students back in part due to concerns of rising domestic abuse in the Baraboo area, Mueller said. School is often "the safest place" for students to be, she said.
Special education students will receive specialized services in line with their individualized education plan, likely in person, said Michele Yates-Wickus, the district's student services director. Case managers will develop plans for students with "medically-complex needs." Mueller said the district has similar plans for English language learners and advanced learners.
At 17 pages, the plan specifies with a flowchart what to do in the event a student or employee feels sick or has been in close contact with someone who tested positive for COVID-19. If they test positive themselves, the chart calls for families and staff to be informed. Officials emphasized that the document may change as guidelines change in response to new information.
It also lays out other health and safety protocols, including cleaning procedures, social distancing and rules for buses. Families are encouraged to drive students to school themselves, but if they need busing, they are required to sign up through the district's registration process to allow routes to be planned and ensure occupancy is limited to 48 students per bus, down from roughly 70 in a typical year, Mueller said. Assigned seats, a mask requirement and new loading protocols are also intended to limit spread of the virus.
However, Mueller said the district won't know if its schools have enough square footage to accommodate social distancing until administrators know how many students will be opting for virtual learning and how many will be in person. The board will reconsider the plan at its two August meetings with additional information. Members noted they could still decide to move to district-wide virtual learning by September.
"Our district is going to have to be nimble and agile — right? — to move between normal in-person instruction, that hybrid model and full virtual, depending on individual circumstance," such as a student or an entire school needs to be quarantined, Mueller said. "Same for factors that are happening in the community."
Unlike at the last meeting just two weeks before, all board members and school administrators visible appeared to be wearing face coverings Monday.
Baraboo School Board meeting, June 22, 2020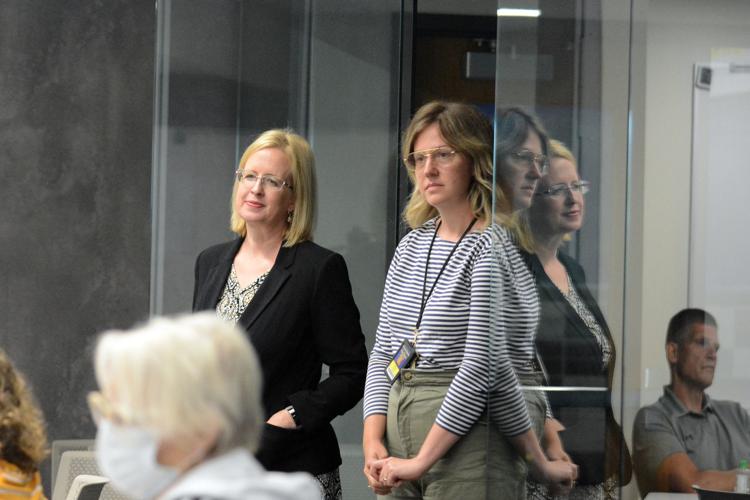 062420-bara-news-summer-academy-01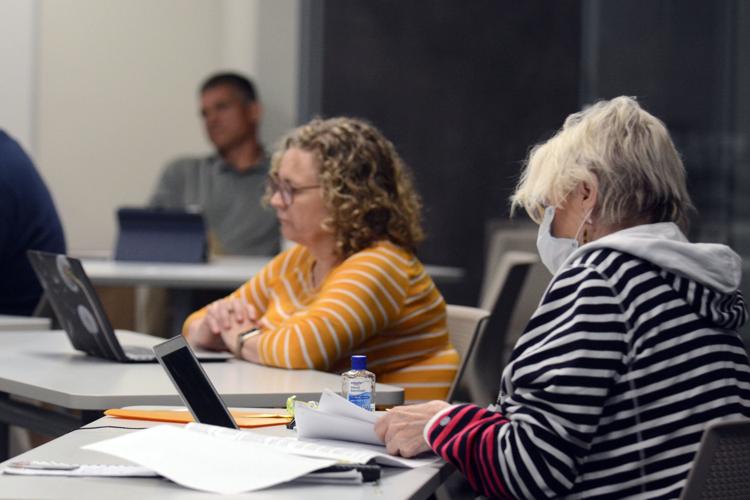 Baraboo School Board meeting, June 22, 2020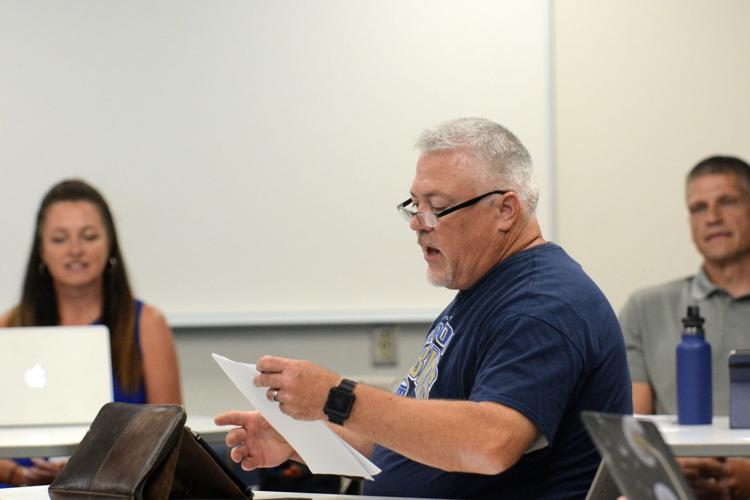 062420-bara-news-summer-academy-03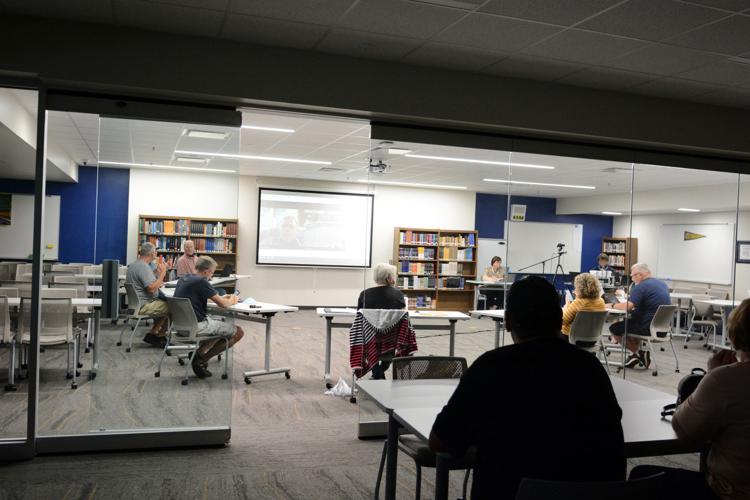 Baraboo School Board meeting, June 22, 2020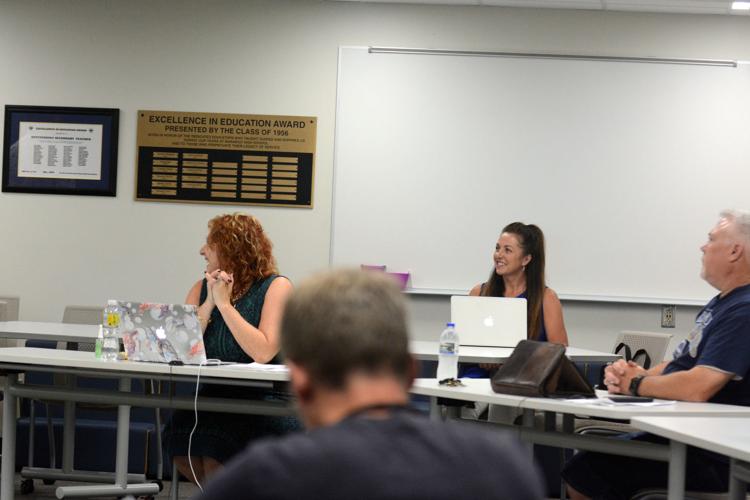 062420-bara-news-pat-gavin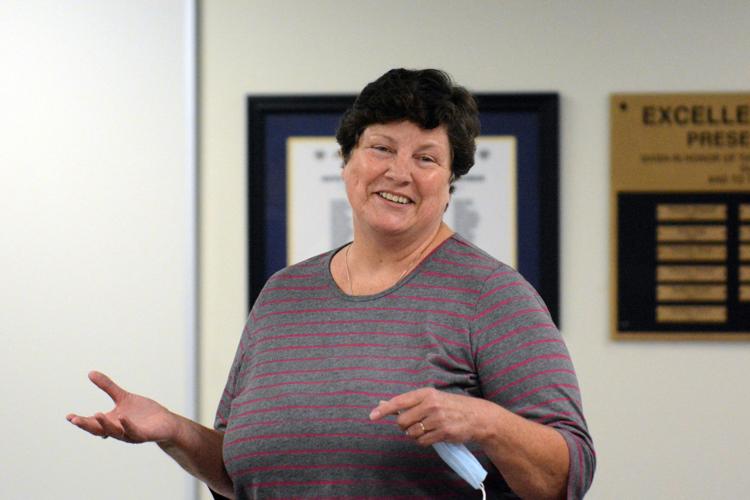 062420-bara-news-school-03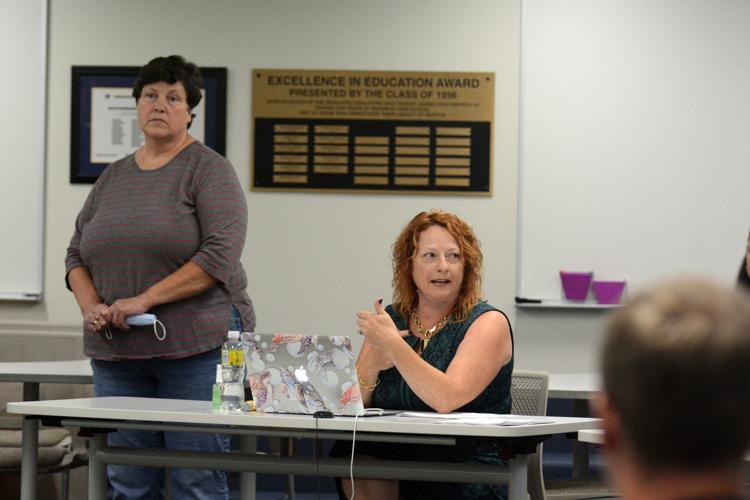 062420-bara-news-school-02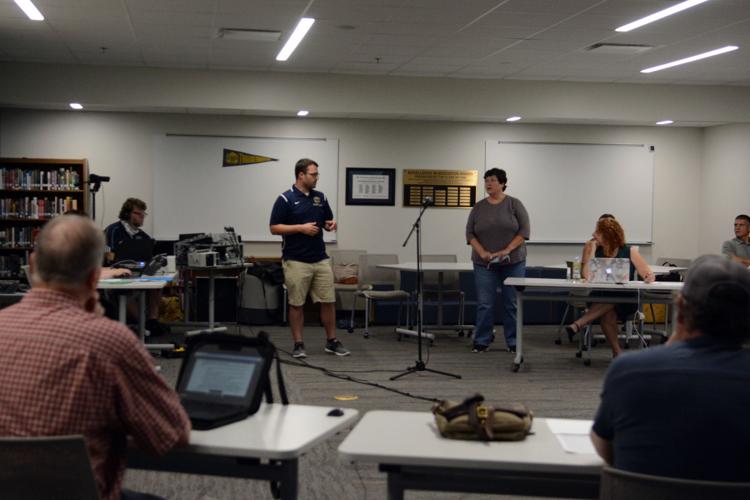 062420-bara-news-erick-blasing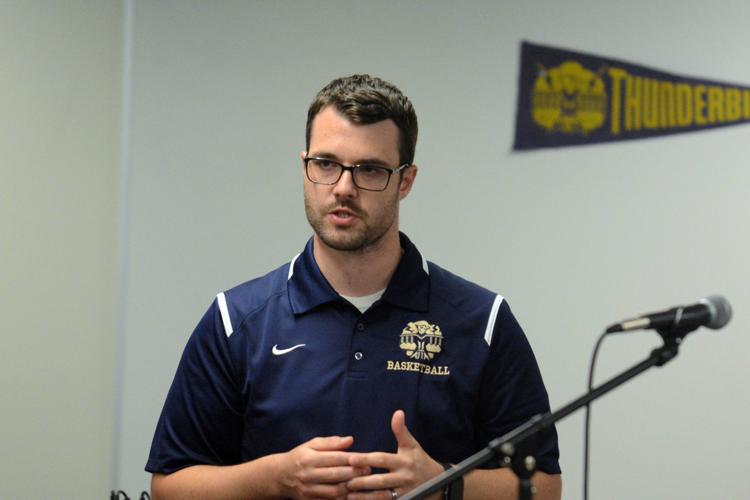 062420-bara-news-summer-academy-02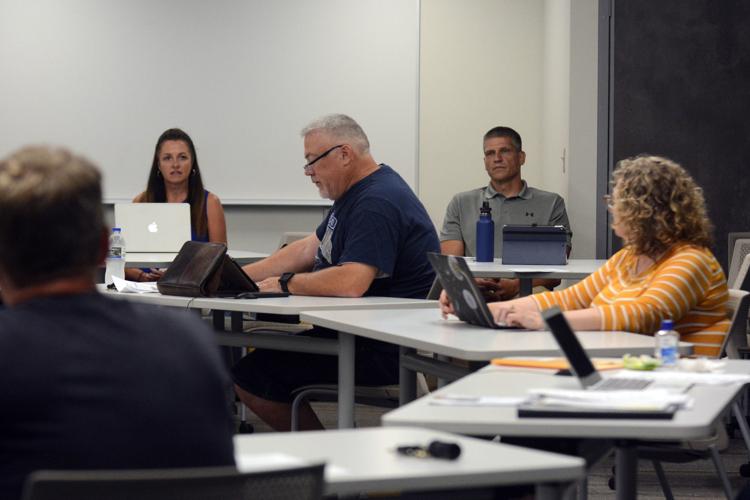 Baraboo School Board meeting, June 22, 2020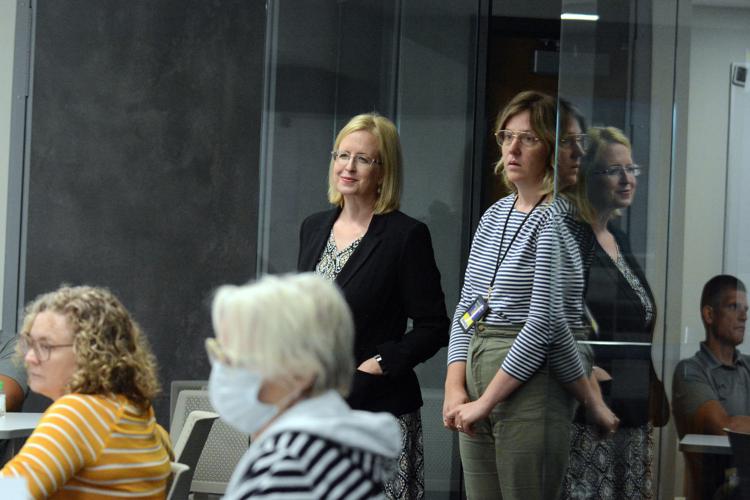 062420-bara-news-school-01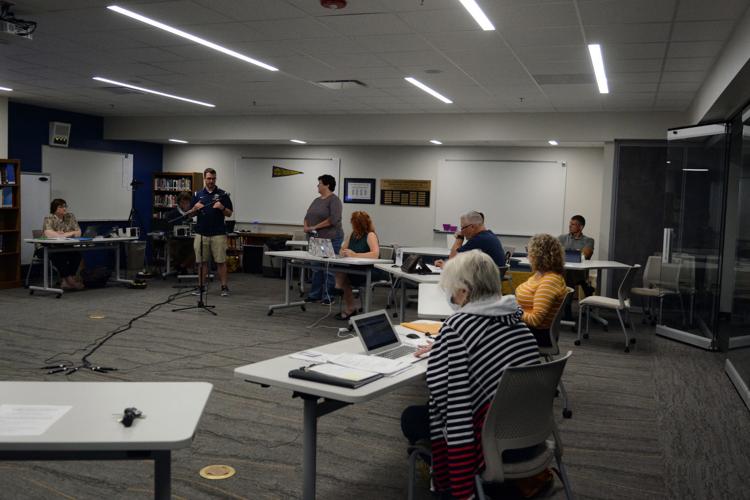 Baraboo School Board meeting, June 22, 2020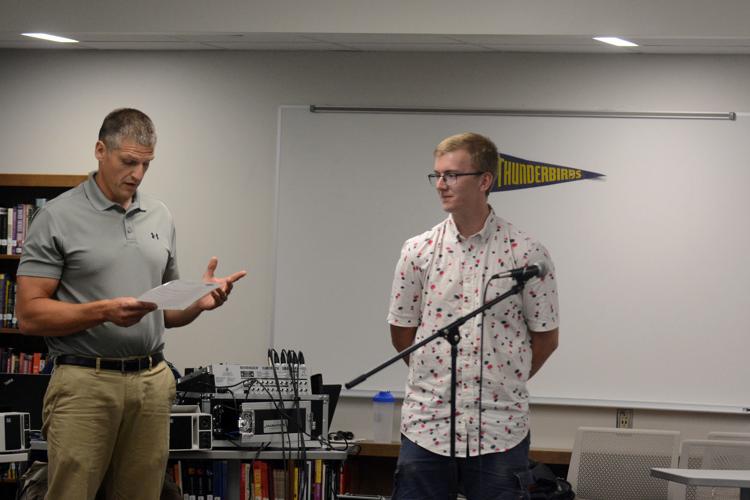 Baraboo School Board meeting, June 22, 2020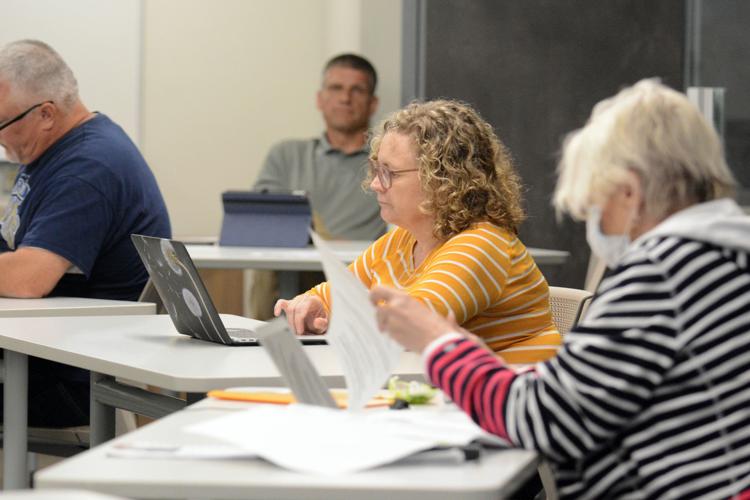 Follow Susan Endres on Twitter @EndresSusan or call her at 745-3506.
Concerned about COVID-19?
Sign up now to get the most recent coronavirus headlines and other important local and national news sent to your email inbox daily.