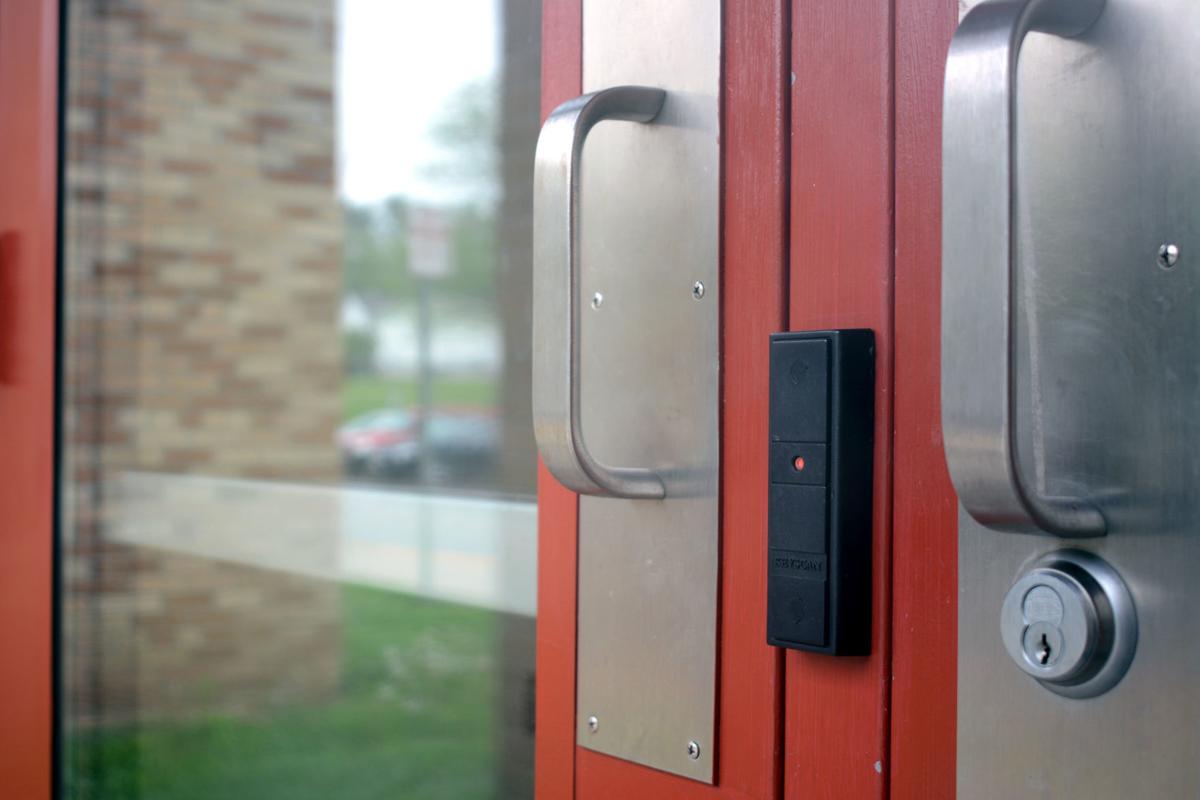 A $165,000 grant from the Wisconsin Department of Justice will allow the Baraboo School District to improve school safety primarily by training staff members to provide care focused on students' mental health.
The grant is part of the DOJ School Safety Grant program's second round, in which 263 schools have been awarded a total of almost $21.3 million to bolster student mental health initiatives, according to a news release from the state DOJ. Funds should be distributed by the end of October.
Baraboo received about $145,000 in the first round of safety grants this summer, which it used to install security cameras and buy two-way radios, among other security measures.
"(This grant round) allows us to go deeper with addressing student concerns that could lead to safety issues," said District Administrator Lori Mueller. "It will just allow us to develop the capacity to better serve students that have experienced trauma in their lives … and support their mental health needs that will support their learning."
Reedsburg School District and St. Peter's Lutheran School in Reedsburg also received second-round grants.
Baraboo's application for the grant indicates Christina Olson, a counselor at Jack Young Middle School who has a Level III trauma certification, will provide Level I training for 20 other staff members. JYMS special education teacher Thomas Vaccaro will train staff members in nonviolent crisis intervention.
In wake of recent shootings, Baraboo school leaders hope to capitalize on an influx of state…
The instruction focuses partly on trauma-informed care, which aims to help students who have experienced what are called adverse childhood experiences — anything from physical or mental abuse to parent separation.
The safety grant requires recipients to establish school safety intervention teams that consist of local educators, counselors and members of law enforcement, according to the news release. Intervention teams monitor student behavior and assess threats in order to intervene.
At Baraboo, one trained staff member at each school will serve as the trauma intervention coach for two years, while other trained teachers will be assigned to intervention teams and trauma-informed care leadership teams at each building. According to the application, the teams will meet at least once a month to plan interventions, professional development and review individual student data.
In addition to professional development, Baraboo will use grant funds to:
Add fencing around playgrounds at Al Behrman and East elementary schools to prevent non-employees from being able to access students.
Set up "calming/self-regulation rooms" at each school. According to District Administrator Lori Mueller, the rooms will provide a safe space for students when unable to control their emotions or behaviors, but are intended to return them to the classroom as quickly as possible once calm.
Communicate with parents and guardians about mental health and provide them with resources and supports for their children.
With grant funding based on student enrollment, the state DOJ estimates each district that applied will receive slightly more than $55 per student, with a cap of $2.5 million and a minimum of $10,000.
Follow Susan Endres on Twitter @EndresSusan or call her at 745-3506.