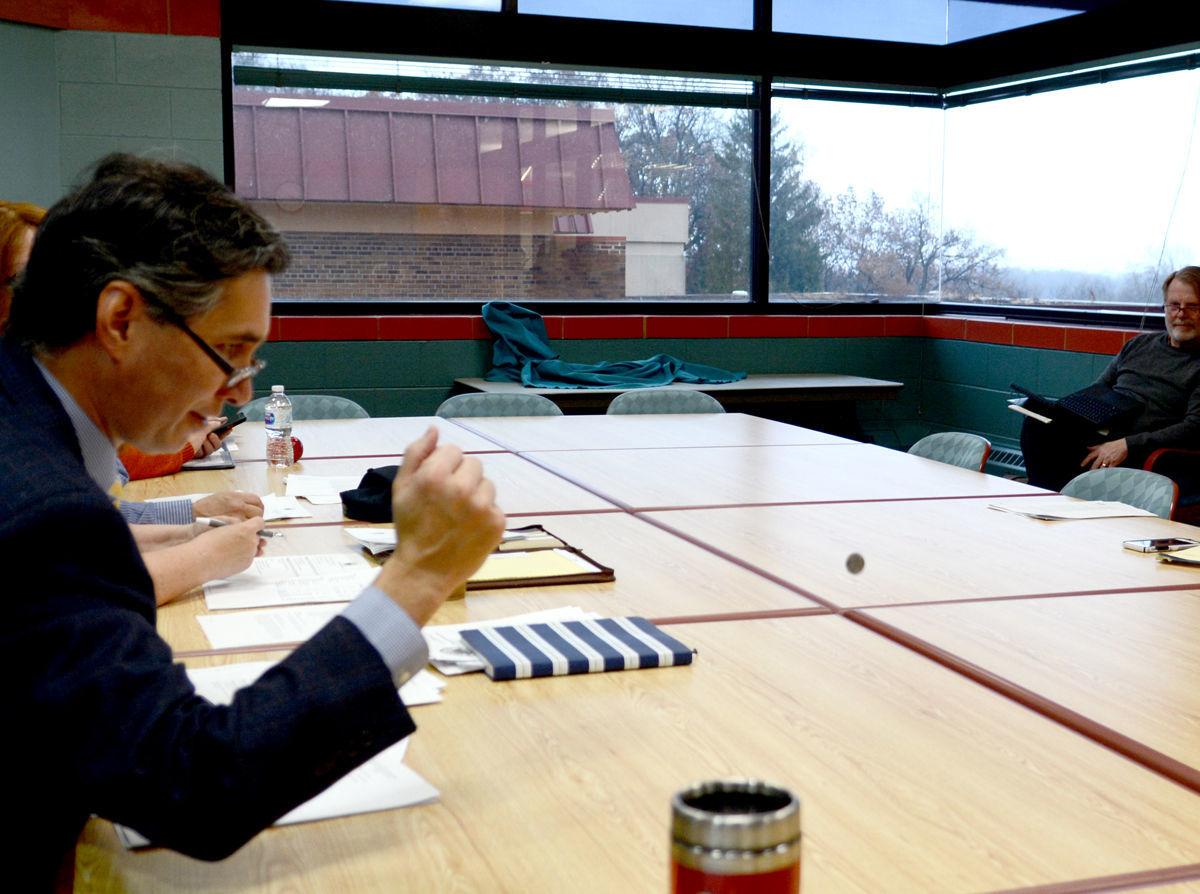 Luckily for Cheryl Giese, the Sauk County chairman still carries change.
After Campus Commission members scrambled briefly to find a quarter, a coin toss came up heads Thursday, making Giese the newest member of the group that oversees Baraboo's college campus.
Giese, who lives west of Lake Delton, and Matthew Joyce, Merrimac, submitted letters of interest for the public member seat on the University of Wisconsin-Platteville Baraboo Sauk County commission that has been empty since late July. According to commission bylaws, the seat must be filled by a Sauk County resident who lives outside Baraboo.
Both candidates attended the body's October meeting to talk about why they want to serve, but the vote by commissioners resulted in a 3-3 tie. At that point, the decision went to Sauk County Board Chairman Peter Vedro and Baraboo Mayor Mike Palm, who are advisory members of the commission.
Vedro said he and the mayor supported the tie because "we have two phenomenal candidates" and agreed to resolve it with a game of chance — a coin toss — at the November meeting.
"They each have very strong educational backgrounds, very strong engagement and financial management backgrounds," Vedro said.
Giese retired last year from her position as Baraboo's city finance director, which she filled since 1996. At the October meeting, she said she was involved with the Campus Commission as part of her city duties, seeing it through several changes, including building and remodeling projects.
She said she would like to help the commission move the campus forward and continue building.
"I'm very excited to be part of this commission, as I was before," she told the commission in October. "I know the important work that is done here, and I have the time and the commitment and the energy to serve, and I would just really like to be part of the action."
Joyce told the commission that he retired in 2013, served in the military and worked with campuses including UW-Baraboo through his job with the Dairy Farmers of Wisconsin.
He said Thursday that a coin toss was a good way to break the tie. Giese wasn't present due a previous engagement, but Joyce called tails before Campus Dean Ed Janairo tossed the quarter.
"I'm still totally supportive of community education, and if there's another opportunity sometime, I'll definitely be here," Joyce said after the meeting. "I think it's in good hands. It's a pretty phenomenal commission."
Follow Susan Endres on Twitter @EndresSusan or call her at 745-3506.
Be the first to know
Get local news delivered to your inbox!