A proposed educational and interpretive center at the state's busiest park is one step closer to fruition as organizers kicked off an $18 million fundraising campaign this week.
The Friends of Devil's Lake State Park are spearheading plans to build a multi-use center on the park's popular North Shore. President Bernadette Greenwood said a recent study found that it is feasible to raise enough money to fund the project, leading the group to hire Stevens Point-based Baker Street Consulting Group to conduct a 38-month capital campaign. Baker Street also conducted the feasibility study.
To finally be at the fundraising stage is "absolutely awesome," Greenwood said.
The Friends, Devil's Lake Concession Corporation and the Wisconsin Department of Natural Resources have been working on the project for the last few years, but the concept predates recent efforts by decades: The park's 1982 master plan includes the suggestion for an interpretive center.
Expected to house exhibits, classrooms, a cafe, gift shop and heated bathrooms, among other things, the proposed building would provide more space for services that currently can't be met elsewhere at the park, proponents have said. It would also serve as a hub for the region, introducing visitors to the entire state park system, according to a Friends news release.
"It's just going to be an amazing opportunity to educate people about the park, the area, the culture," and its spiritual significance to the local Native American community, Greenwood said.
Eric and Diane Dietmeier, hiking on the North Shore Thursday morning, agreed. The retired couple is living in Sauk City since selling their home in Freeport, Illinois. They said they used to take their children to Devil's Lake once a year.
An educational center would provide "a great value of history of this area, because they have some books out that explain it, but a lot of people don't like reading," Eric Dietmeier said, recounting some of the property's history. "All of that is very important, but it's slowly going away."
"Anything that they do to keep this going is great with us," Diane Dietmeier said.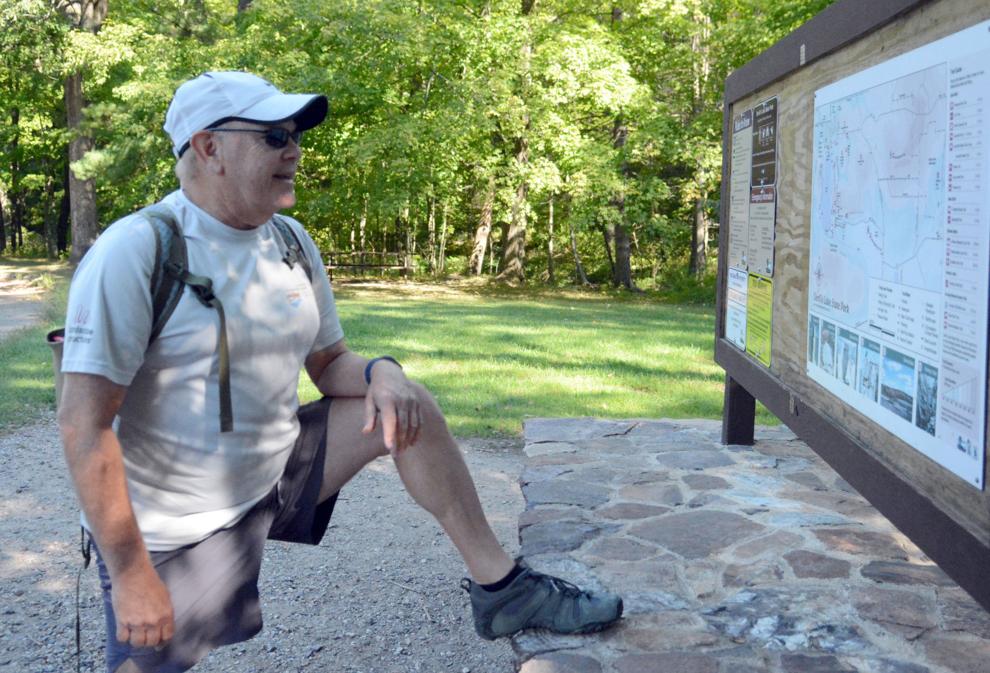 Greg Petry of Waukegan, Illinois, took his first hike at the park Thursday after "years and years" of wanting to visit. He said the idea of a new center is "terrific."
"I think having welcoming facilities for people to gather in and get orientated with the park and learn about the history and the natural elements is terrific. It's good to have a starting point and a focal point, and I think it's great," Petry said, adding that he would "absolutely" donate to support such efforts.
Greenwood said organizers are in the process of forming a steering committee and would like to find community volunteers to assist with fundraising and participate on action teams later in the project. According to the release, they also aim to include area tribal leaders in the planning.
"I do think that there are so many people who love the park in so many different ways … Getting the whole community involved, I think, would be a plus," she said.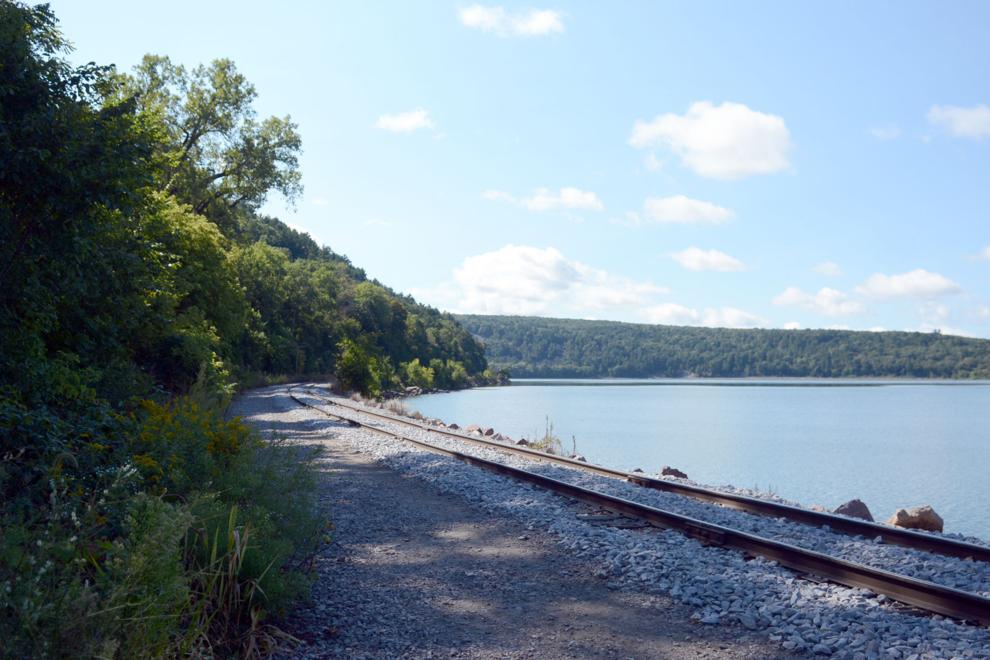 Master plan delayed
The new center's exact location is yet to be determined. With the park's current master plan nearly 40 years old, the DNR is developing a new one that will inform the decision and allow for public input.
The agency collected 300 public responses for the Central Sand Hills regional master plan, which includes Devil's Lake, and had expected to present a draft plan to the public in the spring, according to the DNR website. As of Thursday, the DNR expects to present it to the public late this year or early next year, Property Planning Section Chief Phil Rynish said in an email.
Greenwood said she doesn't believe the delay will affect the interpretive center project.
GWWO Architects finished an initial study in 2019 to determine the best location for the center — considering environmental impacts, as well as other factors — and to produce concept designs and estimate probable costs. The results were presented at a public meeting where local residents voiced concerns, some opposed to any more development at the property and some skeptical the DNR could maintain a new facility when it already struggles to keep up with the existing property.
Greenwood has said the Friends are looking to set up an endowment to help fund maintenance costs, in addition to finding other potential funding sources.
Follow Susan Endres on Twitter @EndresSusan or call her at 745-3506.