Former Baraboo School District educators voiced their concerns last week that low morale and a lack of respect for teachers and educational assistants may be contributing to the district's high turnover rate.
More than 50 former educators stood in solidarity while one of their ranks, Maureen Bula, read a prepared statement to the Baraboo School Board and District Administrator Lori Mueller during the public comment portion of the Nov. 25 board meeting.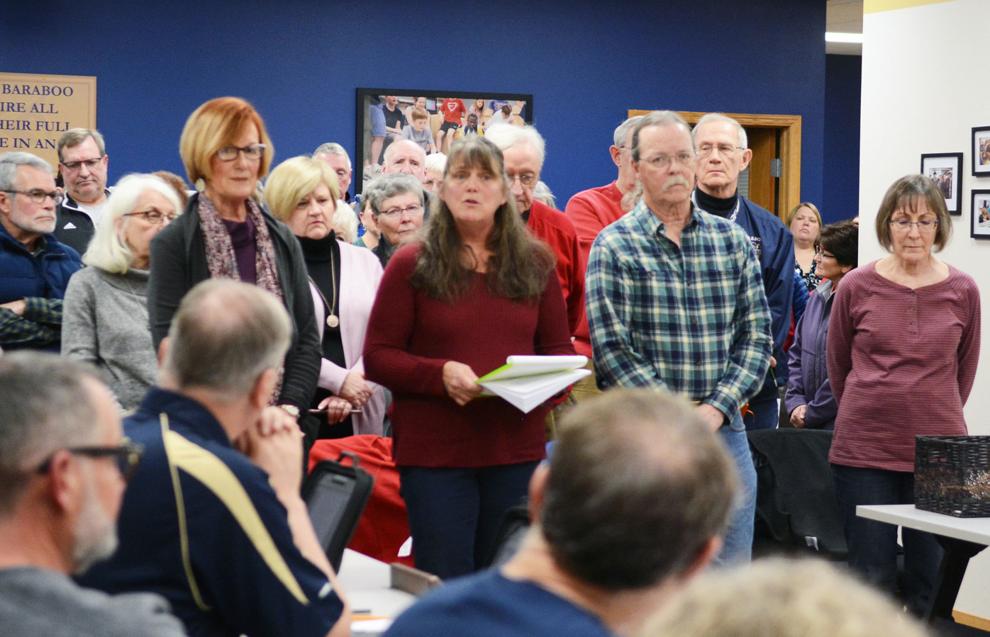 "We'd like to thank you for your time and service for our community and we realize that your jobs are difficult," Bula said. "We've worked hard for this district as well, and we feel that we have a mutual interest in this school district. We don't want this to be about intimidation. It's about starting a conversation."
The statement, signed by 78 former staff members, said recent stories in the News Republic had prompted them to speak out.
"Many community members, including local professionals, substitute teachers, educational assistants, former co-workers and parents of students in the Baraboo School District are questioning policies that have been enacted in recent years," Bula read. "We are concerned that retention of teachers has been influenced by low staff morale and lack of respect by administration as well as students."
She said the group wants the community and school board to become aware of issues within the district — from staff morale, retention and salary discrepancies to behavioral and discipline issues — and that the group wants to work with the board to address them.
After thanking the group for their service and statement, Mueller said she welcomed them to meet with her and board President Kevin Vodak.
"Let's come to the table and address some of those concerns. We all have a shared interest in that," Mueller said.
Vodak said he would like to follow up with each of the former staff members "as time permits," but expressed frustration that only one in the audience had approached him prior to the meeting to talk about these issues.
"We certainly want to work with you, but this, to me, is not the approach that I would take," he said.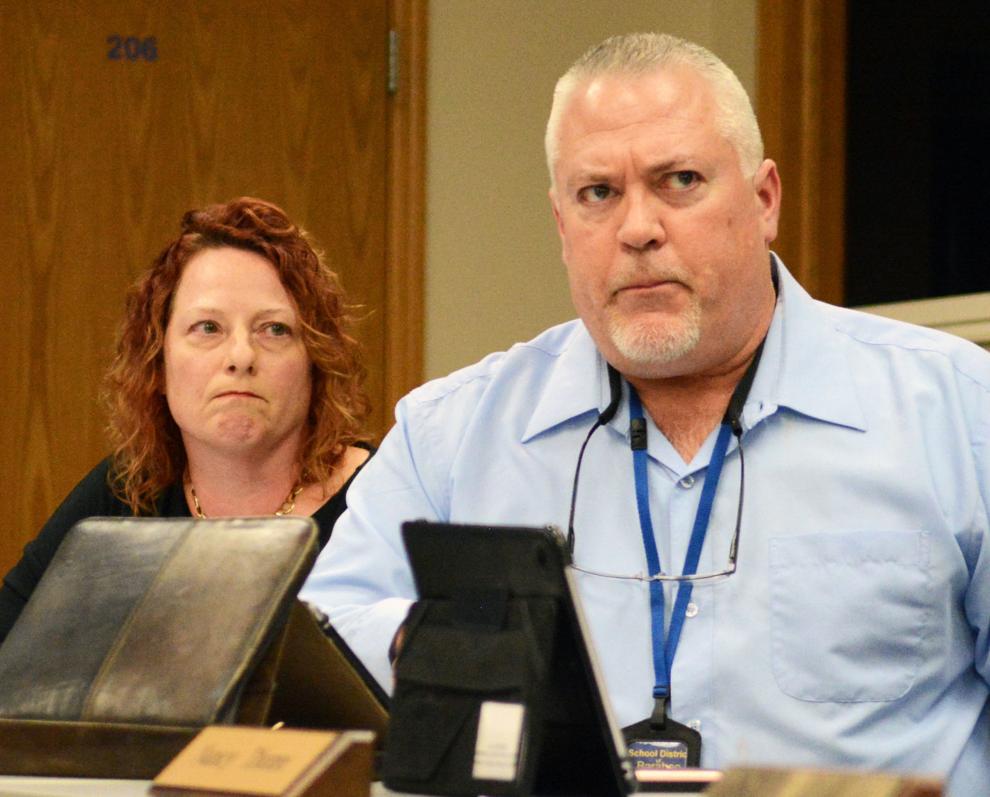 Board members, he said, would all be responsive to comments and concerns given in other ways. Their contact information is available on the district website.
"Quite frankly, I'm embarrassed," Vodak said. "I'm embarrassed that a community that recently passed the largest referendum in our history — $40-plus million — in my opinion is being torn apart by actions that are beyond the district's control in a lot of cases."
Vodak asked who in the group had worked under the current administration headed by Mueller, causing at least eight to raise their hands. He said the district isn't perfect, but compared to "a ton" of other Wisconsin school districts, it's "in very good shape."
"There are a lot of positive things that are going on in the district, there are a lot of positive things that this woman, Dr. Mueller, has been a part of. She has given to this district 24/7 since she moved here," he said.
Pushing back on one of the group's points, Vodak said he thinks Baraboo teachers are respected, adding that their method of expressing these concerns wasn't fair to administrators. Before the educators gave their statement, he cautioned them against saying anything about an individual that could be considered slanderous or defamatory.
"Somewhere I believe there's a disconnect between what's being portrayed in some aspects and what reality is, and I'm going to take it upon myself and hope that the rest of the board will support me in making sure that we can bridge that gap," Vodak said.
In the week since the meeting, Bula said a couple of school board members have contacted her. They haven't set up a meeting between the board and former educators group yet but her group would like to, she said.
Signatories of the statement have a collective experience in the district totaling 2,200 years, according to the group.
Two other former Baraboo teachers who left this year spoke during the Nov. 11 school board meeting to defend the district from recent criticisms.
Follow Susan Endres on Twitter @EndresSusan or call her at 745-3506.