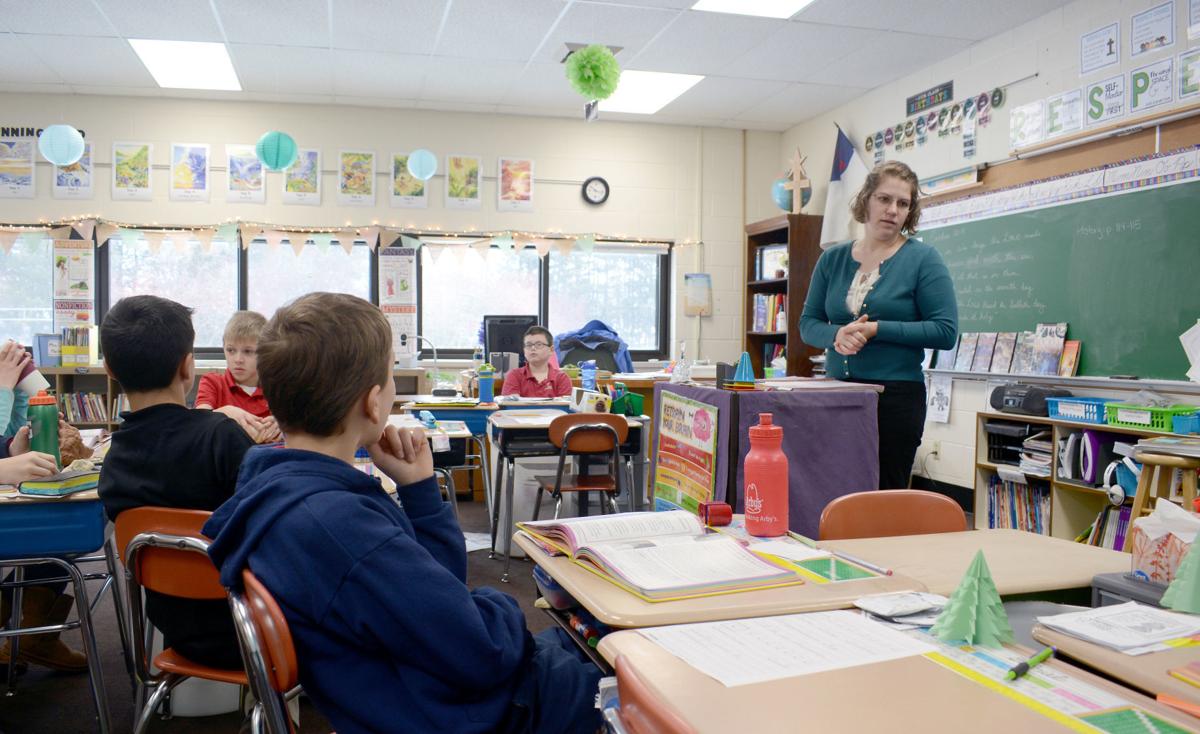 Some families are taking advantage of an apparent loophole in the statewide school choice program by enrolling in the public school system for as little as one day to receive taxpayer-funded vouchers to attend private school.
The Wisconsin Parental Choice Program requires students applying at certain grade levels to meet one of several enrollment stipulations from the previous year to qualify for a voucher that covers tuition costs a participating private school of their choosing. They must have gone to school in a different state, been home schooled or not enrolled, participated in a different school choice program or been on a waiting list, or attended a public school.
Wisconsin Department of Public Instruction spokesman Thomas McCarthy said some families have tried to skirt the requirement by enrolling their children in public school districts for short periods.
"We've had some places in the state where that has been an issue that has been challenged," he said. "In other words, someone has come to school on the last day and said, 'Hey, I want to enroll in this public school,' and then immediately the next day tries to drop."
Baraboo School District Administrator Lori Mueller said so far this year at least one local family appears to have taken a similar route. She said a student registered with the district, attended class Jan. 12 and dropped out. Mueller said she doesn't know what school the student is attending or if they will qualify for a voucher next year.
McCarthy said it depends if the student was present for one of the agency's official enrollment counts. The DPI gets public school enrollment data from two tallies throughout the school year on the third Friday in September and the second Friday in January — which this year fell on Jan. 12.
Baraboo School Board member Doug Mering said the loophole is allowing some families that can afford private school tuition to skirt the system at the expense of local tax payers and public school districts. Mering testified on the issue and other budgeting concerns in March before the state Legislature's Blue Ribbon Commission on School Funding.
"We need to have more transparency in a situation like this where they're circumventing the law because they truly were not public school students," he said. "We have more students in the system, and the way the law has been written, those costs get transferred to the local property taxpayer."
Vouchers are funded through a reduction in the local public school district's state general aids. A voucher student's resident district receives a revenue limit adjustment, allowing local officials to offset the funding reduction through increased property taxes if its school board opts to do so.
"(The school board) has three options," Baraboo School District Business Services Director Yvette Updike said. "They can elect to increase property taxes, they can use fund balance, or the third option is reduce the district's expenditures to meet those needs."
Mering said he fears the loophole will further drive expenses, forcing the school board to increase property taxes. He's advocating for a transparent tax bill that would indicate what percentage of property taxes are going to choice schools.
"My interpretation was next year we'll have a mess of students showing up for a day, and according to state law we can't reject them," Mering said. "We have to accept everyone who comes in our door."
The state's private school choice programs include the Milwaukee Parental Choice Program, the Racine Parental Choice Program and the Wisconsin Parental Choice Program, or statewide program.
Through the statewide program, participating private schools receive about $7,750 for each kindergarten through eighth-grade student, $8,390 for each high school student and about $12,400 for each special education student that receive vouchers.
Community Christian School of Baraboo in January became the first private school in the city to seek an influx of public funding through the statewide program. Community Christian School Administrator Dale Lempa said the school will not know how many students will receive vouchers until the DPI releases the information this summer.
Lempa said school leaders are aware of the public school enrollment loophole and have been opposed to the idea.
"When it has come up, we've found that a lot of parents have been opposed to the idea," he said. "At this point in time, the date to utilize that loophole for the next school year has already passed."
McCarthy said he's unsure how many students across the state have enrolled in public schools for short periods to qualify for vouchers, and also is not aware of any efforts by lawmakers to change the statutes or clarify requirements. He said one major issue is the law was written without a working understanding of how the DPI collects enrollment data.
"When we talked with the Legislative Reference Bureau … and asked them questions about this, because this did become an issue this school year, they had no indication in one way or another of whether or not this was intentional or by design," he said. "I can't tell you whether or not they're going to come back and correct it."
The Wisconsin Department of Public Instruction anticipates the statewide voucher program will expand after lawmakers raised income limits for eligible families in the 2017-2019 biennial state budget. Two-hundred-and-twenty-two private nonsectarian and religious schools are currently registered to accept students for the 2018-19 school year, nine times the 25 that enrolled when the program debuted in 2013-2014.
Twenty-one schools that previously participated in either the Milwaukee or Racine Parental Choice programs or both are registering to join the statewide program for the first time. In addition, there are 48 new private schools applying to participate in the statewide voucher program for 2018 2019 school year, according to the DPI.
For the current school year's third Friday in September enrollment count, the program had 4,540 students. Taxpayer costs for the 2016-17 school year were $22.4 million. Since inception and through last school year, payments to private and religious schools in Wisconsin for the statewide voucher program exceed $51.3 million, according to DPI figures.
Students whose annual family income is at or below 220 percent of the federal poverty level are eligible for vouchers through the program. That means a family of three with an annual income at or below $44,924 can send their children to participating schools tuition-free. For each additional family member, the eligible household income limit rises by $9,196. If a student's parents are married, the family's income limit is raised by $7,000.
Mueller said Baraboo School District leaders are concerned the school choice program will create more budgeting challenges as it continues to expand. She added that it's becoming increasingly hard to differentiate between public and private schools in terms of state funding.
"We're absolutely worried because when our tax payers continue to see their taxes go up for services to schools, I think it's really important that our community understand where those dollars are going," Mueller said.
Follow Jake Prinsen on Twitter @prinsenjake
Be the first to know
Get local news delivered to your inbox!