With the help of a $10,000 grant, the Baraboo School District will put more of an emphasis on personal finance education, while another grant funded the replacement of three old defibrillators and a third is helping to engage families that have students with disabilities.
Baraboo High School business education teacher Jessica Mueller applied for and won the Gold Standard Challenge Grant from Next Gen Personal Finance after she found out last fall that the school was considered to be at the silver level.
Director of Teaching and Learning Nicholas Karls said the district is one of only 900 schools in the nation to receive the Gold Standard recognition.
"It means that we have one of the highest standards for personal finance," Mueller said.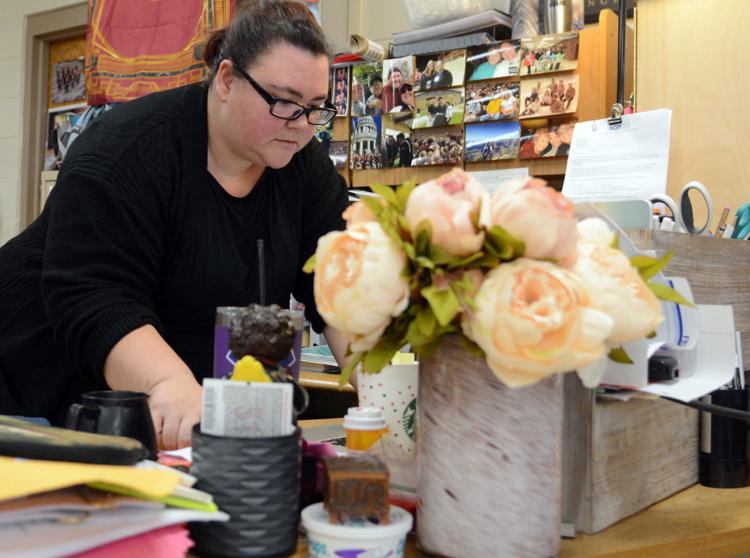 To meet the grant stipulations, financial literacy needs to be a graduation requirement — which it already is at BHS — met only by taking the personal finance course. Currently, students can meet the requirement either by taking personal finance or an applied math course. The Baraboo School Board committed to making personal finance the only pathway for that requirement by 2022 at its Jan. 27 meeting.
That means students will be required to take the one-semester class before they graduate, but Karls noted the impact will be minimal because almost all students already take the class.
Mueller said the change makes sure students learn more than just the math behind personal finance. Her class teaches them how to balance a checkbook, make a budget, fill out tax forms and properly use credit, among other topics.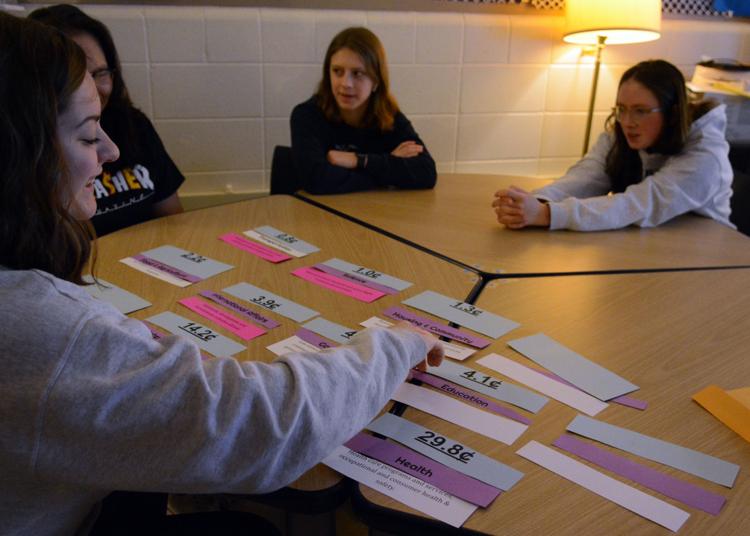 "I'm just really passionate about personal finance," she said. "I think all the kids need it. They need to know how to manage their money properly and debt and all those technicalities."
She can use the grant funds toward her class. She plans to use some of it to bring students later this semester to the Junior Achievement Finance Park in Milwaukee, where they go through a "fully interactive, simulated town" and have to use their fictional scenario to create a budget, make purchases and live within their means.
Mueller also recently passed the national standardized personal finance teacher certification test, which will allow her to give the financial literacy certification test to her students. If they pass, the certification can give them an extra edge on college and job applications, Mueller said.
"I'm really excited," she said of her accomplishments. This is her eighth year as a teacher but her first in Baraboo.
"I loved my business classes in high school and that's why I became a business education teacher, and because of that I wanted to impart the knowledge that the kids need nowadays. They are getting bank accounts earlier, they're moving out of their parents' house at 18, so knowing all of this information and having the backing of not just my district but other organizations ... is really amazing to me," she said.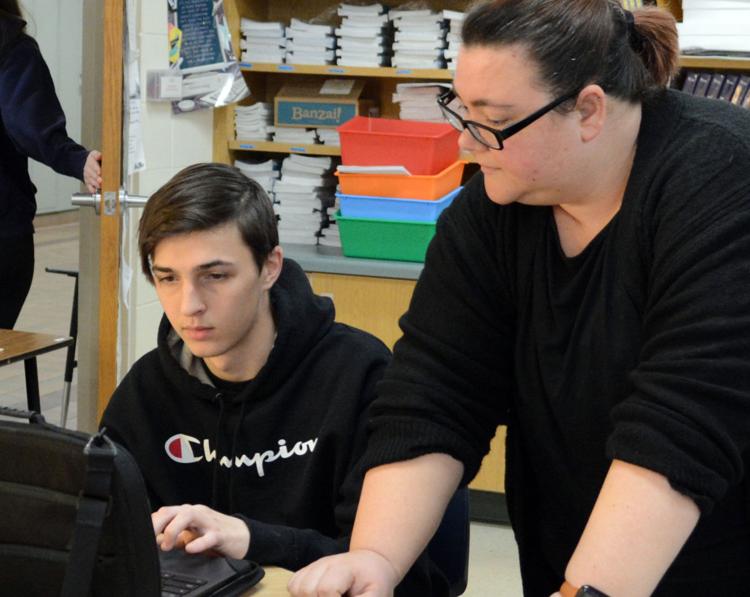 Compeer Financial grant
The Baraboo School District received a $3,000 grant from Compeer Financial's Fund for Rural America for new defibrillators. It was one of 45 grants, totaling almost $241,000, according to a news release.
Director of Student Services Michele Yates-Wickus said the district was able to replace three aging AEDs with the funds. The new ones will go to North Freedom Elementary School — thus benefiting rural students — Baraboo High School and Jack Young Middle School.
"We're really appreciative of the grant, because part of the focus is rural students," Yates-Wickus said, noting the district's agriculture and agribusiness courses as well as community events the district organizes around those topics.
Engaging families
The district also received a $3,500 stipend through the Wisconsin Statewide Parent-Educator Initiative, Yates-Wickus said.
"What that's helped us do is try and build family engagement for families with students identified with a disability," she said.
With some of the funds, the district recently held an event for parents to learn about strategies that help with their younger children's literacy and self-regulation.
Another event funded by the stipend will offer students with disabilities and their families help in planning for after high school. From 5 to 7 p.m. March 4 at BHS, the "Transitions" event will provide resources on college and career readiness, as well as a free dinner, Yates-Wickus said.
To get involved with the district's parent resource group, contact Yates-Wickus.
Follow Susan Endres on Twitter @EndresSusan or call her at 745-3506.
Be the first to know
Get local news delivered to your inbox!