An ongoing driver shortage in the transportation industry has grown into a crisis that Wisconsin school bus companies are attempting to mitigate with higher wages, public awareness and creative route solutions.
Bradley Evenson, manager of the Lamers Bus Lines terminal in Sauk City, said the driver shortage is particularly acute for school bus companies. His terminal contracts with the Sauk Prairie School District.
"It's a nationwide crisis," Evenson said. "Locations like us and Baraboo and Waunakee — I mean, we're not really immune to that."
While Evenson and some others in the field estimate the driver shortage started more than 10 years ago, it has been a problem for Kobussen Buses mostly for the last five years as unemployment dropped, said Dan Kobussen.
He estimated roughly 10% of his driver positions are unfilled.
The unemployment rate is hovering around 3%, lower than it's been in recent history, causing the Kaukauna-based contractor to raise driver wages by $2.50 over the past three years, according to a letter Joe Kobussen, company president, wrote to the Lodi School District in May.
"The school bus industry is very close to a critical point of not being able to find enough qualified drivers," he wrote.
The company, which serves about 20 Wisconsin school districts including Lodi, asked in the letter for a 1.5% increase to its contract with Lodi — amounting to almost $12,500 this school year over its usual annual increase — in order to give its drivers another raise. Kobussen wrote that the company invested last year's regular increase in its drivers, but couldn't do the same this year due to other increasing costs.
Lodi's school board approved the changes Aug. 12.
Starting this fall, Baraboo students will see some new faces driving their school buses.
As a part-time job, school bus vacancies can be harder to fill in this labor market, where most people want full-time work, Dan Kobussen said. Split shifts usually result from morning and afternoon routes, necessitated by school schedules, but he noted drivers can choose to work one or both and can take their own children along for the ride to save on child care.
The letter to Lodi cited state and federal regulations as other barriers to attracting and retaining drivers.
New employees need a commercial driver's license — for which most companies, including Kobussen, Lamers and GO Riteway, offer paid training — and a clean driving record for several years. According to Evenson, the number of drivers with a school bus endorsement on their license has been declining for 10 years, while CDL regulations have gotten stricter and now include a waiting period.
Candidates also need to pass a drug test, which is becoming an increasing problem, Evenson said. He noted that applicants who use cannabidiol or CBD, a legal, non-intoxicating compound found in cannabis, will be disqualified for testing positive.
State and federally mandated background checks weed out some applicants. And companies like Lamers practice an even stricter standard than required, Evenson said. They do a caregiver and criminal background check, a search of the national and state sex offender registry, an Interpol search and others.
Creative scheduling
During a shortage, one driver calling in sick can mean mechanics and office staff have to fill in and drive a couple routes, Kobussen said.
In some places, such as DeForest, Kobussen has combined routes to make them more efficient. That sometimes can make routes longer, he said, but added that all of the company's routes are under an hour for students.
Sauk City's Lamers terminal has to "get creative" with scheduling, combining routes and working with nearby terminals because of the issue.
"We're pulling drivers out of other locations almost every day," Evenson said. "So it's severe enough that we're having scheduling issues because of it."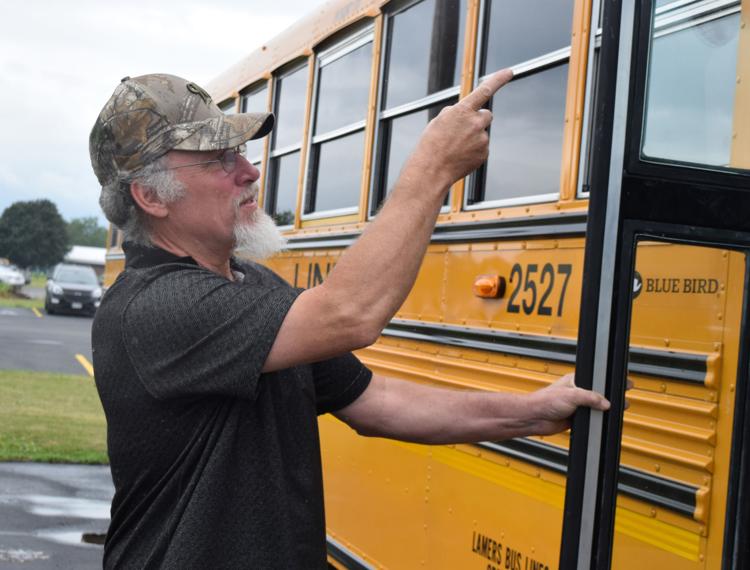 Anne-Marie Malkovich, business director for Beaver Dam Unified School District, said Johnson School Bus, which also serves Horicon and Waupun, has had difficulty finding drivers but maintained all of its routes from last year. In one instance, however, she said an office worker drove a route because there was no one else to do it.
"I do know from talking with other business managers that this is something that a lot of districts are feeling, whether they contract out or whether they have their own busing in-house," Malkovich said.
Aside from the almost 951 public school students who rode the bus in Beaver Dam last year, the district's busing service also carried 50 private school students, according to Malkovich.
Johnson's safety manager declined to comment on the driver shortage.
Kobussen said his company is starting a safety and attendance bonus this year as an incentive and now hires workers at a starting wage of $17 per hour. It's also trying to work with some districts to stagger bell times to give drivers a more flexible schedule.
"We're doing whatever we can to get the drivers together and make it a fun job," Kobussen said.
Evenson said Lamers also has a bonus program and starts its drivers with $17 per hour or more for people with experience and higher qualifications. Wages would have been as low as $13 just a couple of years ago, he noted.
And while its part-time nature can deter some people, the resulting flexibility and having nights, weekends and summers off can be a bonus for others.
In February, Luella Zipsie of Baraboo described the challenge of driving school buses for 11 years. She worked morning, midday and afternoon routes last school year for Kobussen, while it contracted with the Baraboo School District.
"We carry more than just one hat," Zipsie said. "It's not just the bus driver, you know, we're babysitter, teacher, monitor … all that, and trying to also be very safe too out there."
Getting to know some of the children on board can make the job rewarding. Zipsie drove the same elementary students every day for several years, allowing her to talk with them about their interests, answer their questions and — when necessary — caution them from doing dangerous experiments, like mixing household chemicals.
"I like the kids," she said, later noting that "everything is a teaching moment."
Has your child's bus route been affected by a shortage of bus drivers?
Public awareness also could help the shortage if it makes more people consider applying, said Cherie Hime, executive director of the Wisconsin School Bus Association. Most companies are advertising positions and some hold events to give people the opportunity to test drive a bus to see if it's something they would be comfortable doing.
"It's just getting out the idea of becoming a school bus driver … some thinking they can't do it when maybe they could do it," Hime said. "And outside of that, what a difference they can make in a kid's life every day."
Lamers plans to set up a job fair and a "drive the bus" event, Evenson said, adding that while buses are bigger than cars, they're not as hard to drive as people think. He's looking to fill six full-day driver positions in Sauk City, along with several others.
"We have quite a few positions open that if people came in and were qualified, we would obviously consider them very seriously," he said.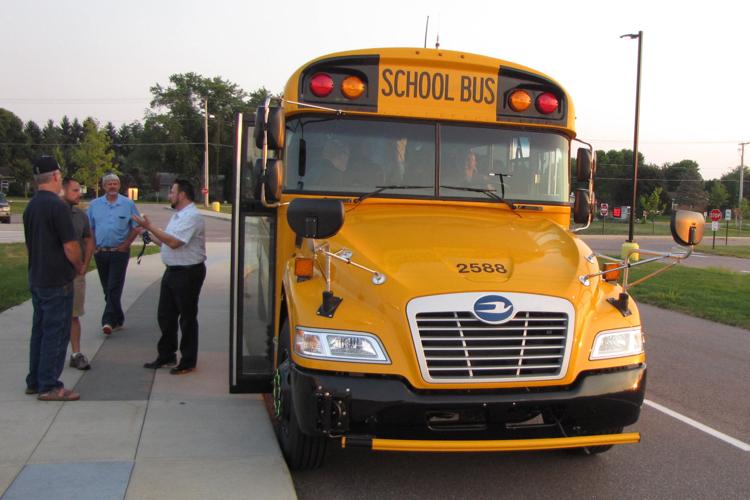 Baraboo's new Lamers terminal is advertising positions and recruiting through word of mouth, said Manager Jeff Olson.
Reedsburg School District, one that still buses its own students without a contractor, partnered with Lands' End last year to attract more drivers by creating full-time job opportunities.
GO Riteway, which serves Portage and Poynette school districts, is offering a sign-on bonus for CDL drivers through Sept. 30, according to a news release.
Regardless of which company or district a school bus driver works for, there are significant benefits, multiple representatives said.
"There's always kind of this negative stigma to driving school bus, where it's actually a very rewarding job," Evenson said. "It's a small part of a student's day, but it's taking them to a very important part of their livelihood."
Kobussen encouraged anyone looking for a job to consider the opportunity as helping their community.
"If you're that person out there that's interested in maybe doing a little part-time and at the same time want to help out the community, this is the perfect way to do it," he said.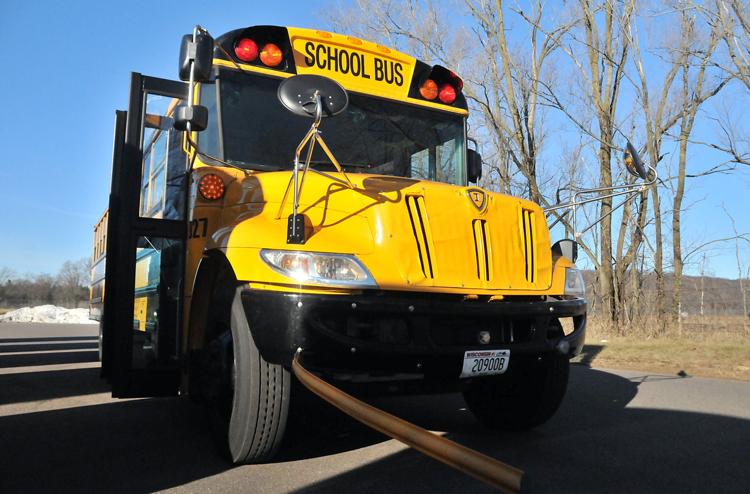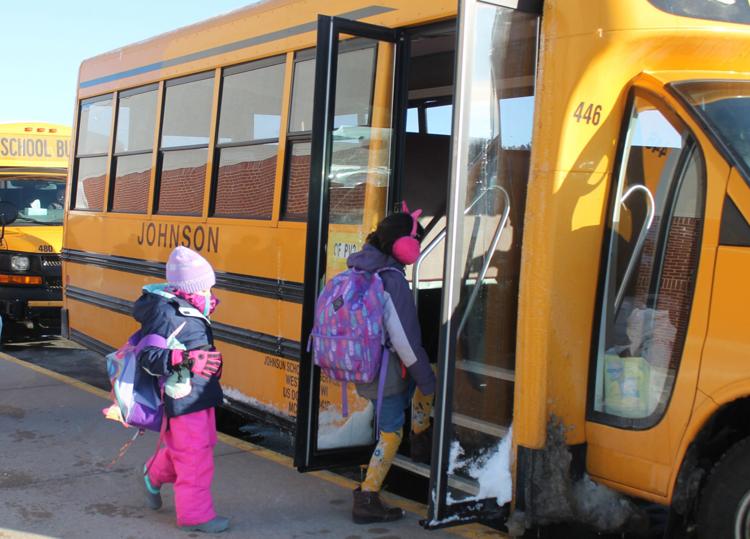 Follow Susan Endres on Twitter @EndresSusan or call her at 745-3506.
Be the first to know
Get local news delivered to your inbox!