Another group of students in Wisconsin is falling behind its peers academically, according to a nonpartisan research firm, and local school districts are not immune to the effect.
The Wisconsin Policy Forum published its findings last month on English learner students -- often students who are learning English as a second language. Now at 6% of the state's K-12 enrollment, this growing population of students faces an achievement gap on statewide assessments similar to that between black and white students.
Lower scores in reading would be expected for students still learning the language, but the research firm found English learners also scored lower in mathematics as measured in eighth grade by the state Forward Exam. Last year, only 4.3% of English learners scored proficient or advanced in math, compared with 38.1% of English-proficient students, according to the Wisconsin Department of Public Instruction.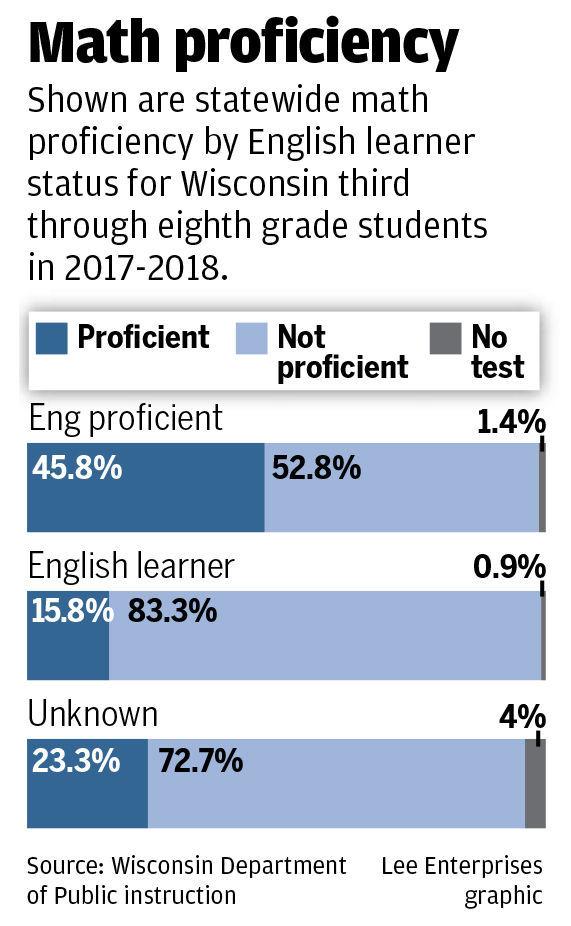 The Wisconsin Policy Forum noted in its report that the percentage of English learners who receive a high school diploma in four years has improved over the last several years, but there's still a difference of about 20 percent between English learners and their English-proficient peers. 
Local effect
The Beaver Dam School District's Director of Teaching and Learning Sandra David acknowledged an achievement gap between the district's 230 English learner students and its roughly 3,270 other students.
"Yes, there's a gap," David said. "They sometimes come to us speaking no English and then are required to read at a third-grade level. If they come to us at 11th grade, they're supposed to read to us at 11th-grade level or take the ACT test when they can barely speak the language."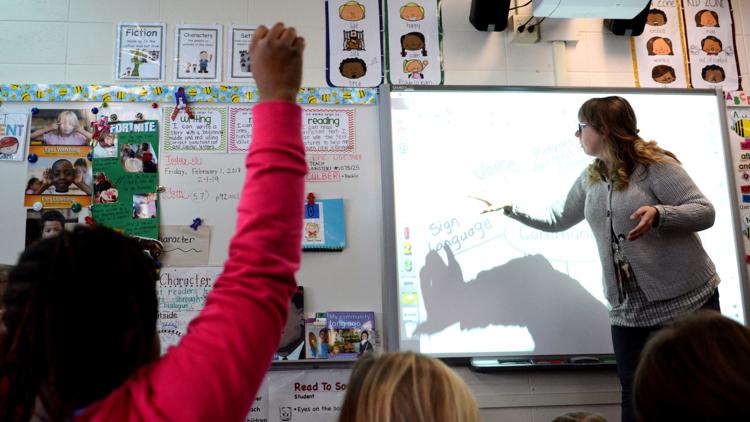 Achievement can vary depending on grade level and subject, David said, but if they remain in the district for multiple years, the gap tends to close. While it takes longer to learn academic language, most learn conversational English quickly -- and if they can read and write in their native language, they tend to pick up a second language more easily, she said.
David said the district employs the equivalent of 4.5 staff members certified in English learner services and four non-certified staff members, all of whom support English learners' education.
"Our universal instruction is designed to serve all students, and then from there we have additional faculty members that would work directly with students as well as indirectly as they support the teachers" in meeting the needs of students at various levels of English, David said.
Nick Karls, director of teaching and learning for the Baraboo School District, wrote in an email that most of the district's English learners eventually become proficient enough to no longer need special language services. At that point, the achievement gap "typically closes," he said.
He attributed the gap in state assessment scores to those exams not being designed to support English learner students in their first language.
Limited public data
The DPI partially or wholly redacts data on graduation rates and other student achievement measures for districts that have too few students within a particular group to ensure their anonymity if the data were public. For example, graduation rates for Baraboo School District's English learner students are fully redacted and Wisconsin Dells' are partially redacted.
Still, Karls noted that in recent years, English learner students who continue receiving English language services in the Baraboo School District have graduated at a higher rate than the state average. Last year, about 70% of English learner students in Wisconsin completed high school within four years.
According to the DPI, Beaver Dam's four-year graduation rate for English learners was almost 64% last year -- about 22% lower than its English-proficient students.
Baraboo serves its more than 70 English learners with three English learner specialists, who have relevant certifications, one non-certified English learner resource specialist and three teachers with additional duties related to English learner services, according to Karls. Another 24 educators in the district have earned or are in the process of earning a graduate-level ESL certificate through a professional development program with the University of Wisconsin-Oshkosh.
"In the future, we look forward to continuing to build teacher capacity through professional development opportunities," Karls said.
You have free articles remaining.
English learner specialists help elementary and middle school students in their classrooms and provide coaching for their teachers. At the same time, Karls said younger students get "individualized instruction and support outside of the classroom." Older students are more independent and work with specialists more outside the classroom.
Despite having a lower total enrollment than Baraboo and Beaver Dam, Wisconsin Dells has the highest percentage of English learner students among districts in Sauk, Dodge and Columbia counties. Over the last five years, the district's number of English learners grew from 147 to 175, comprising almost 10 percent of its total student body, according to the DPI.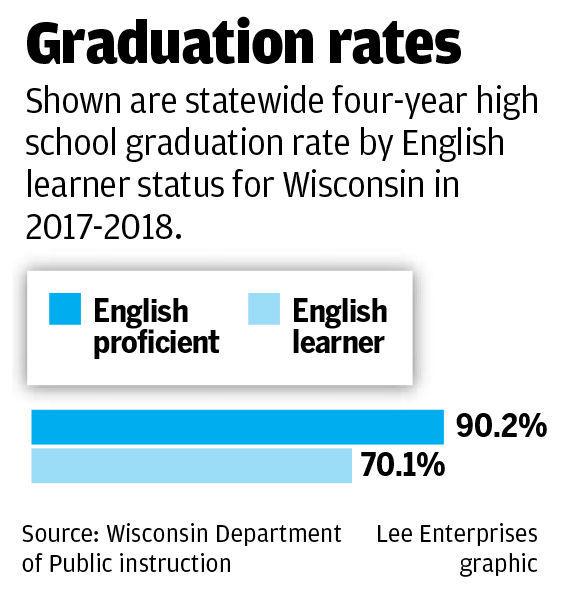 Portage has 42 English learner students which is about 1.8 percent of its total enrollment.
None of the private schools receiving state voucher funds in Sauk, Columbia or Dodge counties reported any English learners among their voucher students in 2017-18, according to DPI report cards.
Serving low numbers
In the last five years, the number of English learners enrolled in the Randolph School District has been anywhere between eight and 18, according to DPI data. This year, English learner students made up about 1.4% of the district's enrollment.
Cambria-Friesland School District has similarly small numbers, with 23 English learners this year. That represents 6.2% of the district's 371 students. Superintendent Tim Raymond said numbers that low can make gathering group achievement data difficult.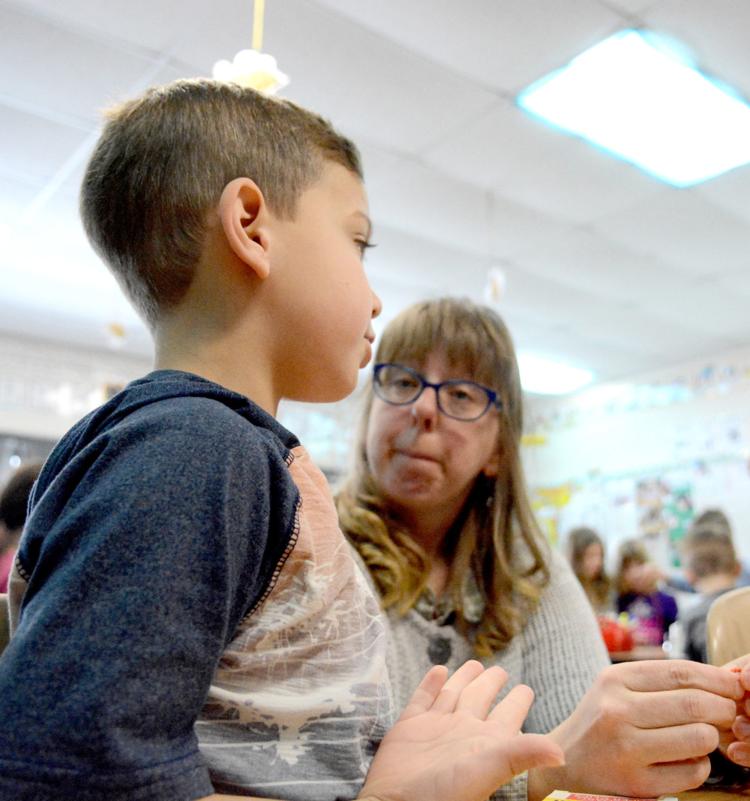 Compounding that, Raymond said many of the students are part of a transient migrant population that comes to the area for seasonal work. They will enroll in the fall, leave during winter and return in spring.
The district has one full-time English language liaison, who acts as support staff for students by interpreting for them. If, for example, there are three students in the school who barely speak English, the liaison will work with them throughout the day in their classrooms, moving from one to the next, Raymond said. The liaison, an administrative coordinator and teachers all work together to develop those students' English language skills.
"It's a challenge; it really is," Raymond said, noting his priority is to make sure English learner students have "that human resource at their side for a strong part of the day."
Funding
Wisconsin funds English learner services by reimbursing qualifying "bilingual-bicultural" costs for districts with a certain percentage of English learner students -- one of only three states that uses reimbursement as the mechanism for funding English learner services, according to the Education Commission of the States. Most states support those services through their main funding formula.
While districts get some extra funding for their English learner students from federal grant, Raymond said it's not enough.
"The fact of the matter is what we really need is more of that support, that financial support," he said.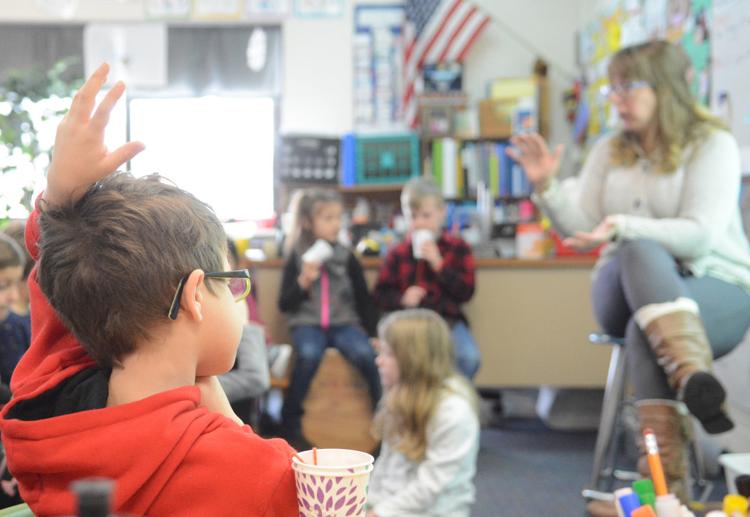 Gov. Tony Evers proposed in his 2019-21 budget to dramatically increase funding for English learner students. Among his proposals are raising the current 8% reimbursement for bilingual-bicultural aid to 15% next year and 30% the year after, and providing $100 per English learner to districts with too few students to qualify for bilingual aid.
But the governor's budget is far from a sure thing. The Republican-controlled state Legislature balked at many of its provisions, indicating opposition to the rise in education funding.
Raymond said he supports Evers' budget but recognizes that it won't be what eventually passes the Legislature.
"We need to address our underserved groups, and our English language learners are an underserved community in the majority of our school districts, not just in Wisconsin but in the United States," Raymond said.
Follow Susan Endres on Twitter @EndresSusan or call her at 745-3506.