With more private schools opting in to voucher programs each year and families continuing to use loopholes in the law, public school funds are flowing to private schools at an increasing rate.
The statewide private school voucher program covers tuition costs for students who meet certain requirements, redirecting millions in tax dollars from public schools to the area's participating private schools.
Participation in the Wisconsin Parental Choice Program has ballooned since 2013. Sixty more schools joined the program this year to receive state funds, according to data from the Wisconsin Department of Public Instruction.
The number of private schools went from 25 in 2013-14 to an estimated 213 in 2018-19. The corresponding state aid to private schools increased almost 1,600 percent from about $3.2 million in 2013 to an estimated $54.6 million this year, according to Bob Soldner, DPI's school financial services director.
Four private schools in Dodge County indicated they would participate in the program this year, including Central Wisconsin Christian School in Waupun. With more than 300 students, the Christian school counted 81 — more than 25 percent — as voucher students, according to the DPI. That's up from 54 in 2017 and 31 the year before, when it was the only voucher school in the county.
The school will receive an estimated $830,000 this year in state funds. That's more than double what any other voucher school in Dodge, Columbia or Sauk counties will get.
Columbia County has three voucher schools this year, two of which also have seen their voucher participation rise. Voucher student participation at St. John's Lutheran School in Portage has held steady since 2016 with 27 students. The other Columbia County schools are Randolph Christian School and Wisconsin Academy in Columbus.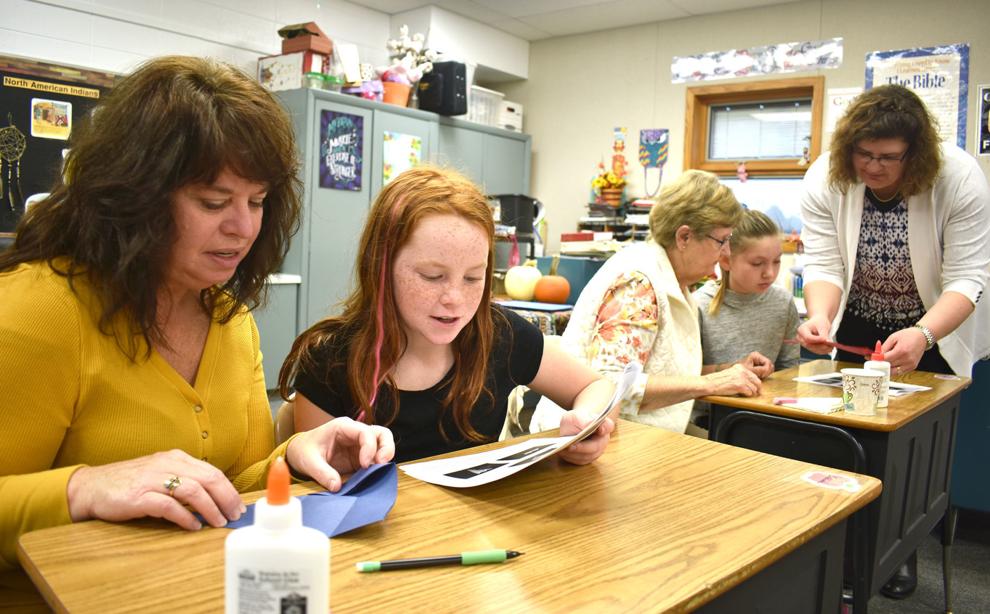 Sauk County has two voucher schools, St. Peter's Lutheran School in Reedsburg and Community Christian School in Baraboo. Despite this being Community Christian's first year in the program, it has the highest proportion of voucher students of all of the participating schools in the three counties. Just over half of its 102 students are signed up to bring almost $393,000 in state funds to the school this year.
Administrator Dale Lempa credited the school's recent Wisconsin Religious and Independent Schools Accreditation with generating interest in the program. Most of his voucher students did not previously attend the school, Lempa wrote in an email.
Public impact
Often described as "the money follows the student," most state aid directed to private schools under the voucher programs comes directly from funds that otherwise would have gone to the student's public school.
In 2015-16, 141 districts had at least one student in the statewide program, costing a total state general aid deduction of $11.8 million. This year, the number of districts has increased to 256 for a total of almost $50 million.
But losing some students to private schools doesn't necessarily mean a district has reduced costs, said Portage Community School District Business Director Peter Hibner. Since 2015, Portage has had more than 20 voucher students per year. Participation jumped to 36 this year, taking with them almost $300,000.
"Let's say you have 30 kids district-wide under that program," Hibner said. "That might only be a couple at each grade level, so it's not like we can have less staff for anything else because we have a couple less students."
Districts with choice students can make up for the general aid reduction by increasing property taxes. Otherwise they have to absorb the difference from their fund balance, ask voters to increase their revenues or cut costs.
Reedsburg chose to increase its tax levy to compensate for the $271,000 it lost to vouchers, said Business Manager Pat Ruddy. Based on its history of increasing voucher students, Ruddy expects the number will grow, "and I'm not sure that's a good thing."
Private schools
Voucher student numbers at Waupun's Central Wisconsin Christian School keep increasing because families want a private, Christian education, said Administrator Mark Buteyn.
The Christian school joined the Special Needs Scholarship Program, another private school choice program, for the first time this year, adding another 17 students.
He said choice programs have allowed his school to serve a wider variety of students from different socio-economic backgrounds. That diversity is "a healthy thing in a Christian community," he said.
Changing to a private school could benefit voucher students coming from public schools, Buteyn said.
"They probably are transferring because they did not have great success in their previous schools," he said.
By increasing enrollment, vouchers have allowed Baraboo's Community Christian School to hire more staff members and "provide for some urgent facilities needs," Lempa wrote. "We hope and expect to continue adding students through the Choice program."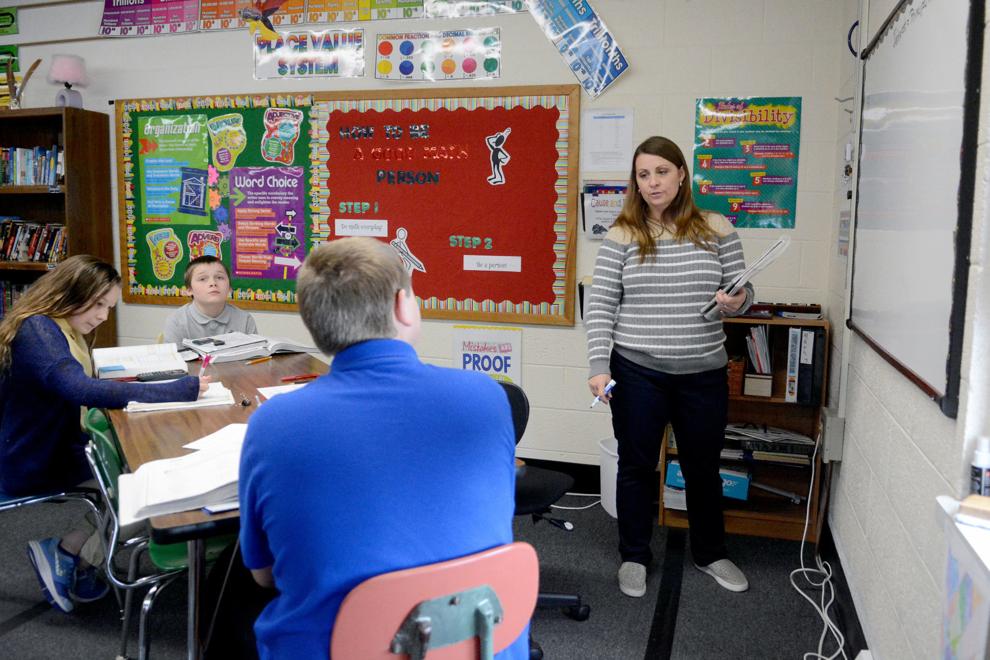 State law caps the percentage of students per district who can get voucher funds — this year that was 3 percent. The limit rises by 1 percent each year. After it hits 10 percent in 2025, state law lifts the cap entirely.
Buteyn said the private school choice program mirrors the state's open enrollment system, which allows students to enroll in a public school outside the school district in which they reside. In those cases, the money follows the student from one district to another.
"It's important for districts and taxpayers to understand the effect of open enrollment and the movement of money that occurs there, too," he said. "Because there are a higher number of kids who open-enroll from public school to public school than receive vouchers through the state."
Ruddy made the same connection.
"I think the open enrollment program was intended to give parents an opportunity to pick and choose what works best for their families, and in some respects that's part of what the argument is for the parental choice program too," Ruddy said. "It's a mixed bag of things where, you know, it's hard to argue with providing people the choices that they want."
Public taxes
Baraboo School Board Vice President Doug Mering suggested adding a line item on property tax bills to show voucher costs as separate from public school costs. He testified on the issue before the state Legislature's Blue Ribbon Commission on School Funding in 2018.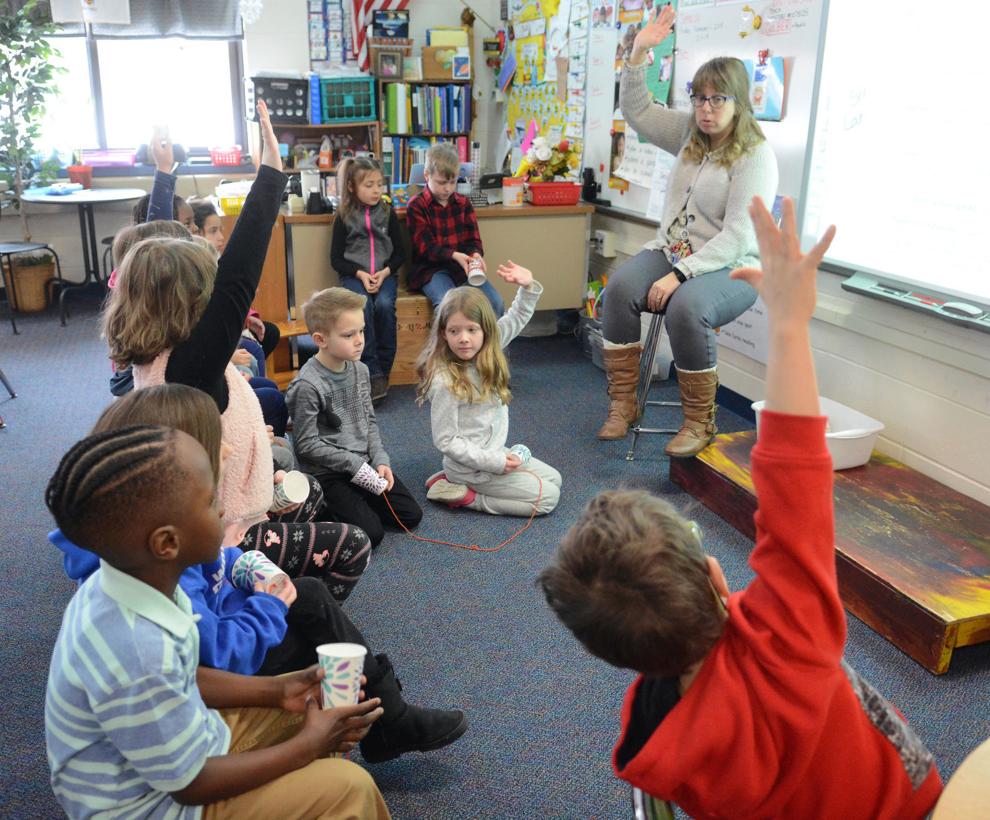 "As a school board we have no legal responsibility for the students of this or any other private voucher schools and our constituents' tax bill should more accurately indicate that," he told the commission.
Baraboo lost about 28 students to the voucher program this year, compared with 1.5 — prorated for part-time students — last year. Mering said the change likely is due to Community Christian opting into the state's voucher program.
The loss in enrollment accompanies an aid deduction of almost $221,000, which the district is recouping through its tax levy. By absorbing the difference within its debt payments, the district avoided affecting the tax rate this year, according to Director of Business Services Yvette Updike.
Loopholes
To be eligible for the Wisconsin Parental Choice Program, a student must be in certain grades — at the beginning of their elementary or high school education — or not have attended a Wisconsin private school the previous year. Most participants should have been enrolled in a Wisconsin public school, been home schooled or attended school in another state before receiving a voucher.
But some families have appeared to take advantage of a loophole in the rules. Students can attend public school for as little as one day and still be considered eligible.
At least one student in Baraboo attended for only one day before dropping out last year, and more have followed suit this year, according to Baraboo District Administrator Lori Mueller. She declined to say how many have done so.
Lempa wrote in an email that some Community Christian School families in Baraboo have tried to use the loophole but that "the school has not endorsed that option."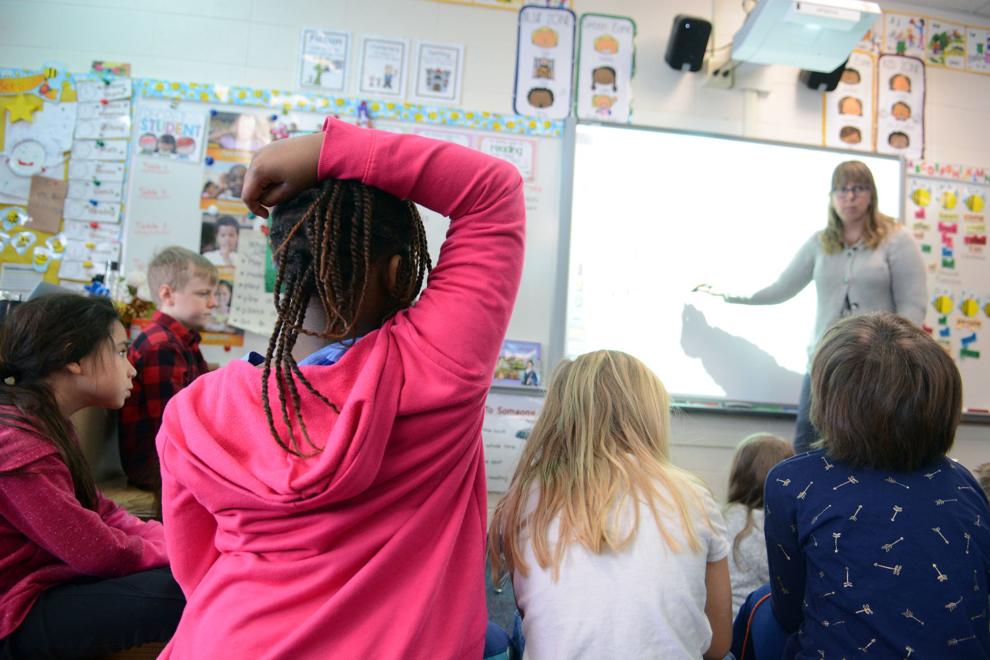 First-time voucher students also must meet certain income requirements. For example, a single parent with one child can't earn more than $36,212 this year if they want the state to pay private-school tuition for 2019-20. A married couple with one child can't make more than $52,716. The income limit is more than twice the federal poverty level.
But the program follows a "once in, always in" policy in which students who previously received a voucher can continue to receive funds in following years. If a high school voucher student's parents get a raise that pushes them above the state's income limit, the private school could charge them tuition and continue collecting state funds for their tuition.
DPI Communications Director Tom McCarthy said the department doesn't know how many schools choose to do that, as it's not reported.
Role of religion
The main difference between open enrollment and voucher programs is public versus private. The statewide choice program sends public funds to religious schools.
All of the voucher schools in Columbia, Sauk and Dodge counties are Christian.
Central Wisconsin Christian school does accept non-Christian students, but "the very foundation of our school is in serving Christian families," Buteyn said.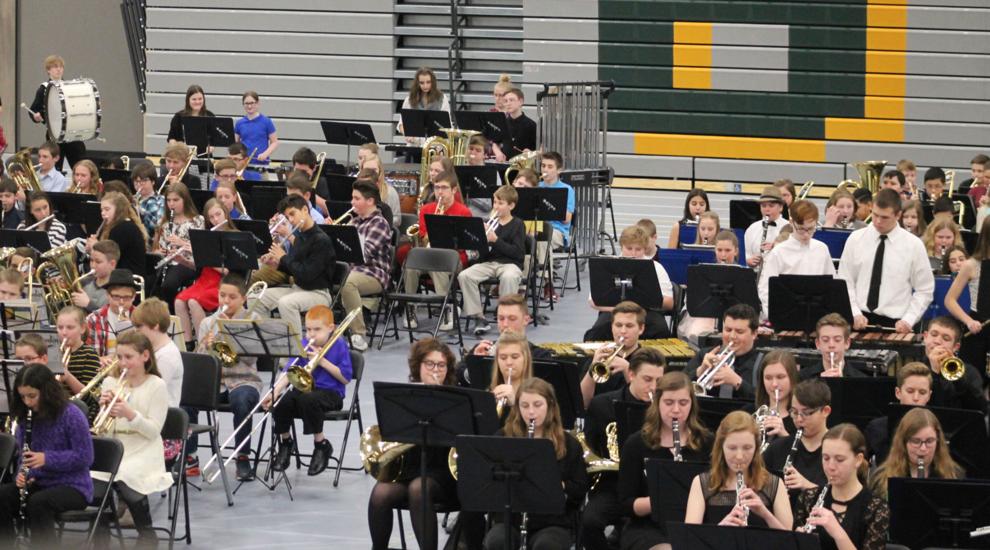 Lempa noted his school automatically enrolls all students in Bible classes, and although voucher students can opt out — an option the school must provide by law — none have chosen to do so.
"As a Christian school, we teach the Bible and we are unapologetic about our Christian identity," he wrote.
Buteyn declined to say if any students have opted out of faith-based activities.
"The reality is that at a school like Central Wisconsin Christian, faith permeates all of the subject areas," he said.
Broader impact
The complicated school funding system means a certain portion of a district's state funds — known as equalization aid — is affected by adjustments at others. Changes in one school's student membership count or property value, for example, will affect how equalization aids are distributed across the state.
As McCarthy explained it, state funds are finite, defined and distributed competitively — when one district gains, another loses.
While some districts don't have any students in the choice program, they still can gain or lose aid as a result of vouchers issued in other districts.
Lodi School District is one of those losing aid. None of its more than 1,500 students are in the program, but an analysis by the state Legislative Fiscal Bureau in 2017 found that Lodi lost almost $87,000 in general aid due to the choice program in the 2017-18 school year.
Unlike districts with choice students, those without can't levy more in taxes to make up the loss.
Lodi School District Administrator Charles Pursell said if legislators wanted a choice program, they should have funded it as a separate entity, rather than tying it to public schools.
"I believe in kids having a quality education," Pursell said. "I'm not opposed to the idea of choice, I just don't think that public schools should be penalized in order to support a second school system."
The Lodi district already uses funds from an operational referendum to support existing programs due to a lack of public school funding, Pursell said. Unless state funding changes, he expects the district will need to ask local taxpayers for more support once the referendum ends.
Newly elected Gov. Tony Evers has advocated rolling back private school vouchers, but the prospect remains unlikely with a Republican-controlled Legislature. Instead, he called for a substantial increase to education funding last month in the State of the State speech.
"I hope he's able to do those things. I guess time will tell," said Hibner, Portage business manager.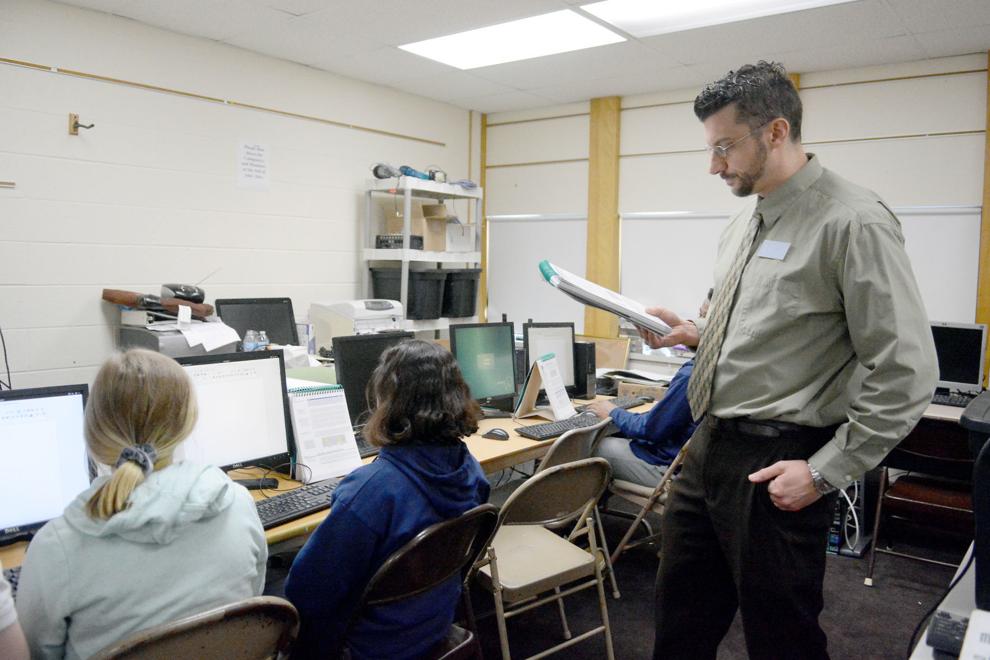 Follow Susan Endres on Twitter @EndresSusan or call her at 745-3506.