Wisconsin school districts are taking a multi-faceted approach to addressing mental health concerns of students.
Districts are training staff to recognize signs of trauma, connecting families with local mental health providers and allowing providers to meet with students in school. Much of the emphasis has been driven by changes at the state level aimed at providing funding and access to services for local schools.
Colleen James, a therapist with Innervisions Counseling in Baraboo, works with students once a week in the Baraboo School District as well as four other districts in Sauk and Juneau counties for different mental health and trauma-focused issues.
"I think schools are doing a good job and a better job of actually reaching out to give students services," James said. "I think that's a huge difference, so that if a student is showing signs of distress, one of the things that's helpful is that schools now have access to someone like myself and others who are able to help in terms of being able to address those needs."
Breaking down barriers
Innervisions started providing services this school year to Baraboo students who were referred by their parents, along with the Sauk County Department of Human Services, said district student services director Michele Yates-Wickus. Aspen Family Counseling of Portage has seen students at Baraboo High School once a week starting slightly earlier.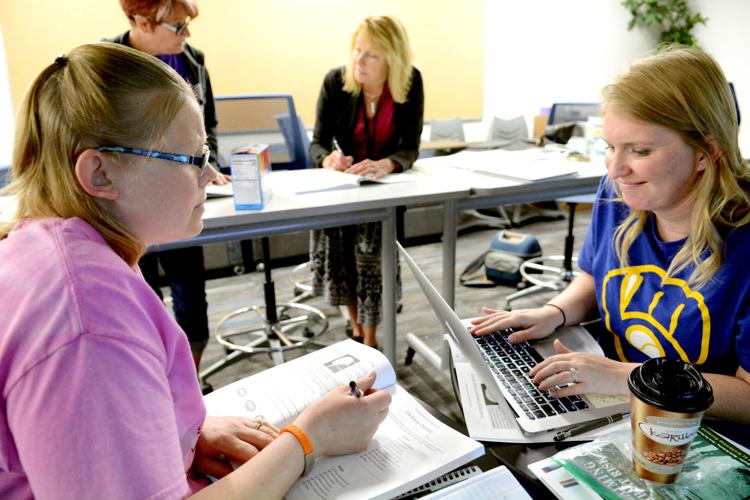 This type of arrangement, in which parents or their insurance pay for services their children receive -- confidentially -- during the school day, helps break down some of the barriers families face, Yates-Wickus said. She's currently trying to expand mental health services into the elementary schools, but finding a confidential space in those buildings poses a problem, she said. Recent referenda have passed to address similar concerns through renovations at the middle and high schools.
District Social Worker Taylor Williams noted that the district doesn't refer students for those services, though it does help families navigate things like health insurance that can pose "a big hurdle" for them in trying to reach services.
"(The school) is functioning more as just a location for those services to be provided to address barriers that families may have when it comes to schedules, transportation and things like that that may prevent a family from being able to seek services but is otherwise interested," Williams said.
Pardeeville Area School District has provided space for an Aspen counselor to see students for about four years, said Superintendent Gus Knitt.
"That's been very successful," Knitt said. "We've seen some changes in students, but we've also seen the fact that students and parents are taking advantage of it."
Donna Pivonka, student services director for the Beaver Dam school district, said it has had a similar formal arrangement with faith-based nonprofit Church Health Services Inc. for several years. Other providers, such as Alarus Healthcare and Dodge County Human Services, can schedule in-school appointments with students as well, she said.
These services and some others focusing on mental health have been driven by the state. The Wisconsin Department of Public Instruction offers a School-Based Mental Health Services Grant that can be used for "co-locating community mental health clinics in schools." The state Department of Justice also awarded school safety grants -- one of which went to the Baraboo School District -- for uses including mental health training.
According to the state Department of Public Instruction, one in five students has a "mental health issue." In its 2019-21 budget proposal, the agency requested a $64 million increase in mental health funding. While Republican lawmakers aren't considering Gov. Tony Evers' education funding plan, they have included a $500 million increase to overall school funding in their budget, up for Assembly vote June 25.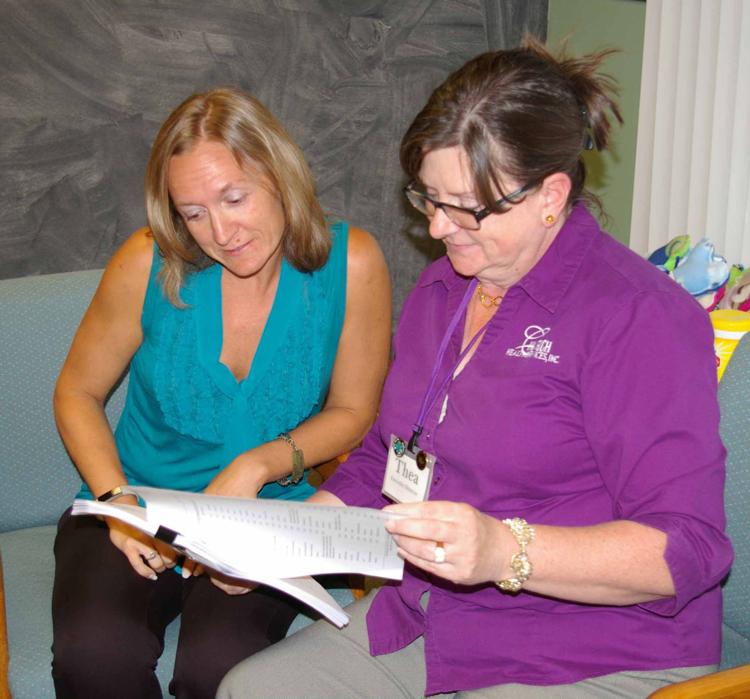 State aid for School Mental Health Programs, created in the 2017-19 budget, gave $3 million to 89 school districts, independent public schools and private choice schools, according to the DPI. Over the two years, Baraboo qualified for more than $30,000 in aid, Beaver Dam for more than $25,000 and Reedsburg and Sauk Prairie each for about $3,000.
Yates-Wickus said Baraboo brought mental health professionals into schools to help students because the health and human services department started allowing it.
"It was something that was kind of pushed down from the state," she said. "A lot of this stuff is coming from the legislature."
Chicken or the egg
According to James, giving students and families easier access to therapists like herself has brought "tremendous improvement and success." Students are acting out less, are more confident and have higher self-esteem, she said.
And there's no question, in James' opinion, that student mental health needs are increasing.
"I think that as people's lives become more complicated with families and blended families, different kinds of situations -- you know, relocation, differences in terms of culture -- all of that has made a difference for students in terms of trying to work through difficulties that they may be experiencing," she said.
Students see her most often for things like depression, suicidal ideations, bullying, stress and blended family issues.
While Yates-Wickus isn't sure if mental health needs are increasing, she said there seem to be "more families and children in crisis." The challenge is making sure they can get help with service providers.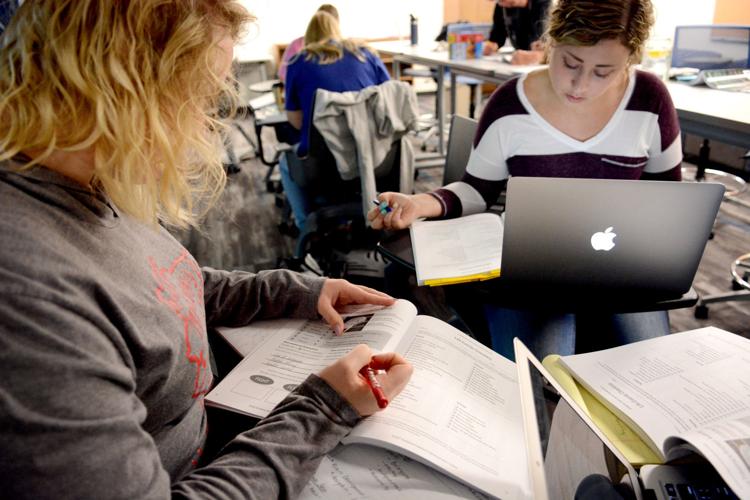 "I think mental health is difficult to quantify," Williams said, agreeing that crisis situations might be increasing. "But again, that's tough to say for certain whether that's due to an increase in the prevalence of mental health concerns or if it's an increase in the number of people willing to seek out services."
You have free articles remaining.
Both agreed that awareness of such issues also may be a factor -- if there's more public awareness of mental health, then more people may be comfortable talking about their own experiences or seeking help.
Knitt said educators are more cognizant of students' struggles.
"I can't really say if it's increased, per se, or if our understanding has gotten better and we're able to recognize it and get students some assistance or get them steered in the right direction," he said.
Portage District Administrator Margaret Rudolph likened the question of whether needs are increasing or just being better recognized as the "chicken or the egg."
Pivonka said more students need a higher level -- and more coordinated -- support than in the past. School psychologists, social workers, counselors and nurses comprise teams in each Beaver Dam school building that provide "universal supports" for students in classrooms, such as teaching them social skills, and more personalized services for students who need it, including one-on-one or group services.
"I think one of the things we quickly learn is that, you know, school-based services in and of themselves sometimes aren't sufficient," Pivonka said. "It's really important that we're working with either pediatricians or the mental health providers in meeting the needs of kiddos."
She noted that an increase in homeless families in Dodge County and those with a low enough income to qualify for free or reduced lunch could contribute to a need for more mental health services, though "most of our kids do very well." In the 2015-16 school year, 67 students were homeless; in 2018-19, that number had risen to 83, according to Pivonka.
"We're talking probably about a smaller percentage of our entire population ... but it seems that the needs are a little more significant than maybe what we've experienced in the past," she said.
Trauma-informed care
Whether or not mental health needs are growing, help for those with mental illness and those who work with such individuals is more readily available.
Staff in districts across the state, including Baraboo and Beaver Dam, are learning to recognize symptoms of trauma and consider the effect it has on an individual -- an ongoing effort, Pivonka said. According to the state health department, more than half of people in the U.S. experience the "extreme stress" that constitutes trauma at least once in their life. Multiple traumas increase the likelihood of substance abuse, mental illness and other problems.
Baraboo has trauma coaches and teams in each building, in addition to safety teams and student support teams, that "look at the whole child" and develop safety plans or extra supports for children they think need them, Yates-Wickus said.
Baraboo High School also hosted a day-long, free "youth mental health first aid training" in April, offered by the DPI, which 30 parents, school staff and community members attended, Yates-Wickus said. They learned how to identify and respond when "something needs to happen right away" to help teens who show signs of being suicidal or of having a mental health crisis.
In Portage, "we are trying to provide background and information for our staff so that we have strategies to help all students in the district," Rudolph said, adding that part of keeping school environments safe is making sure students feel connected, valued and like they belong.
Pardeeville staff also have taken part in mental health training. Knitt said teachers were taught to look for signs of mental health distress this year -- at their request -- and parents and community members attended seminars to help them recognize certain warning signs in students. Another in-service this year focused on educators' own mental health and how to cope with stress.
"We're concerned about students ... but we're also concerned about staff and we're trying to make sure we're cognizant of everyone's needs within the district, because obviously if you're under stress and anxiety and you're a teacher, you're not going to be as effective in the classroom," Knitt said.
Do you think Wisconsin's public schools are doing enough to address student mental health?
Connecting to services
After learning about them recently, the Beaver Dam school district offered a youth mental health screening -- based on the Pediatric Symptoms Checklist -- to all of its ninth-graders this year for the first time, Pivonka said. Out of 283 students, 139 students consented.
The goal, she said, was to identify students who hadn't been already identified as needing more support or exhibiting overt behaviors and then connect them with services. The screening identified 42 students as needing services, 39 of whom were referred to community-based providers and three of whom were given school-based services.
"There were kids that screened positive that otherwise we don't believe would have probably come to the forefront until later in their school career, or perhaps when something had really deteriorated for them," Pivonka said.
Connecting students with community services often falls to a school social worker. Williams said social work services are generally increasing in schools; the Baraboo School District approved adding a second position next year.
Every district has different intentions for the position, but mental health -- particularly helping to navigate services and acting as liaison between schools, families and community providers -- is often an aspect of that, Williams said.
Despite all of these efforts, Pivonka said she doesn't think there are enough mental health supports for students. Even when the district is able to connect students with services, sometimes their issues are "pretty complex and it's not just an easy fix," requiring a long-term team approach to help the students and their families stabilize.
"I think in general we know that students' mental wellness -- you know, how they feel about themselves and how they feel supported in safe and welcoming environments -- is important, because it has a significant impact even on how they perform in school," she said. "They go hand-in-hand, so it is important from not just school but from our community standpoint that we are working together to help our students just function and be the best that they can be."