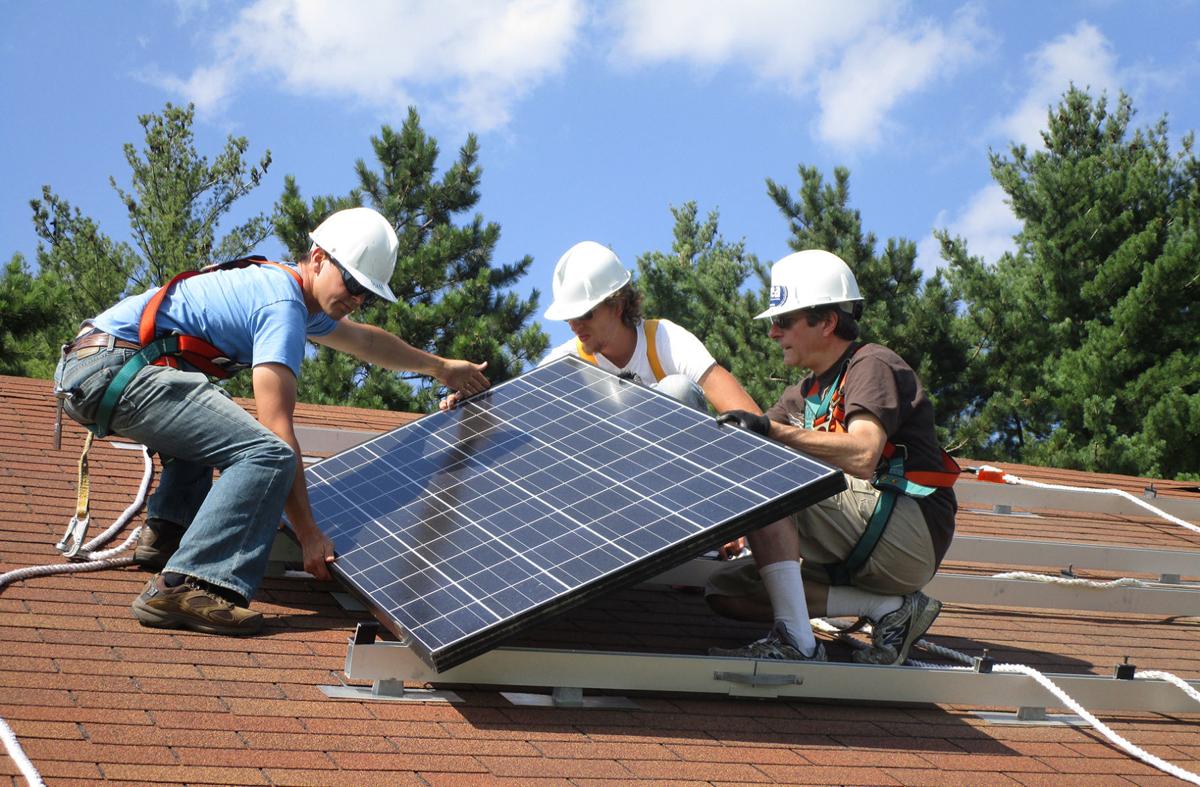 Baraboo schools may tap into solar energy by 2021.
The Baraboo School Board on Nov. 11 authorized $7,585 for a study to develop a preliminary design and budget estimate for solar panel arrays at the middle and high schools.
Mike Kohlman, a board member and chairman of the Buildings, Grounds & Transportation Committee, said some residents had suggested putting solar panels on the high school during its recent renovation, but because the referendum hadn't included it in its scope, the district couldn't add it using that money. The middle school referendum approved this year also doesn't include money for a solar project.
Instead, Kohlman has been working with community and board members to look into whether the district can install solar panels at Jack Young Middle School in a project separate from the facility referendum.
"I'm very hopeful that the project would have a positive net return for the district. In other words, it's not going to be something that we would lose money by doing," Kohlman said Monday. "Given all things being equal, it's the right thing to do."
He said board member Sean McNevin suggested adding Baraboo High School to the study to gather basic information for a possible future project.
You have free articles remaining.
"Not that we'll necessarily do it, but at least we'll have that information in our back pocket, and then once we do Jack Young Middle School, if we have a great experience, if it has a real positive rate of return, we're already ahead of the game and saving ourselves some money on possibly doing it at the high school," Kohlman told the school board Nov. 11.
If the middle school project gets completed, solar panels on the roof would generate electricity for the school. Whenever the panels produce more energy than the school needs, the excess would be sold to Alliant Energy; whenever they don't produce enough, the school would buy what it needs from Alliant.
The economic study will be done by Hoffman Planning, Design & Construction of Appleton, the same company the Sauk County Board consulted for its own solar project.
Later planning phases will have additional costs — not to exceed $22,719, including the initial study — that will be voted on by the school board in the future. The first phase will be completed within three months, according to District Administrator Lori Mueller.
While the solar project size and cost will be determined through the study, Kohlman said the district's early estimates are for a 300-kilowatt system at a cost of about $600,000. He told the school board that roughly $100,000 of the cost likely would be covered by grant money, while the rest is yet to be determined.
Follow Susan Endres on Twitter @EndresSusan or call her at 745-3506.