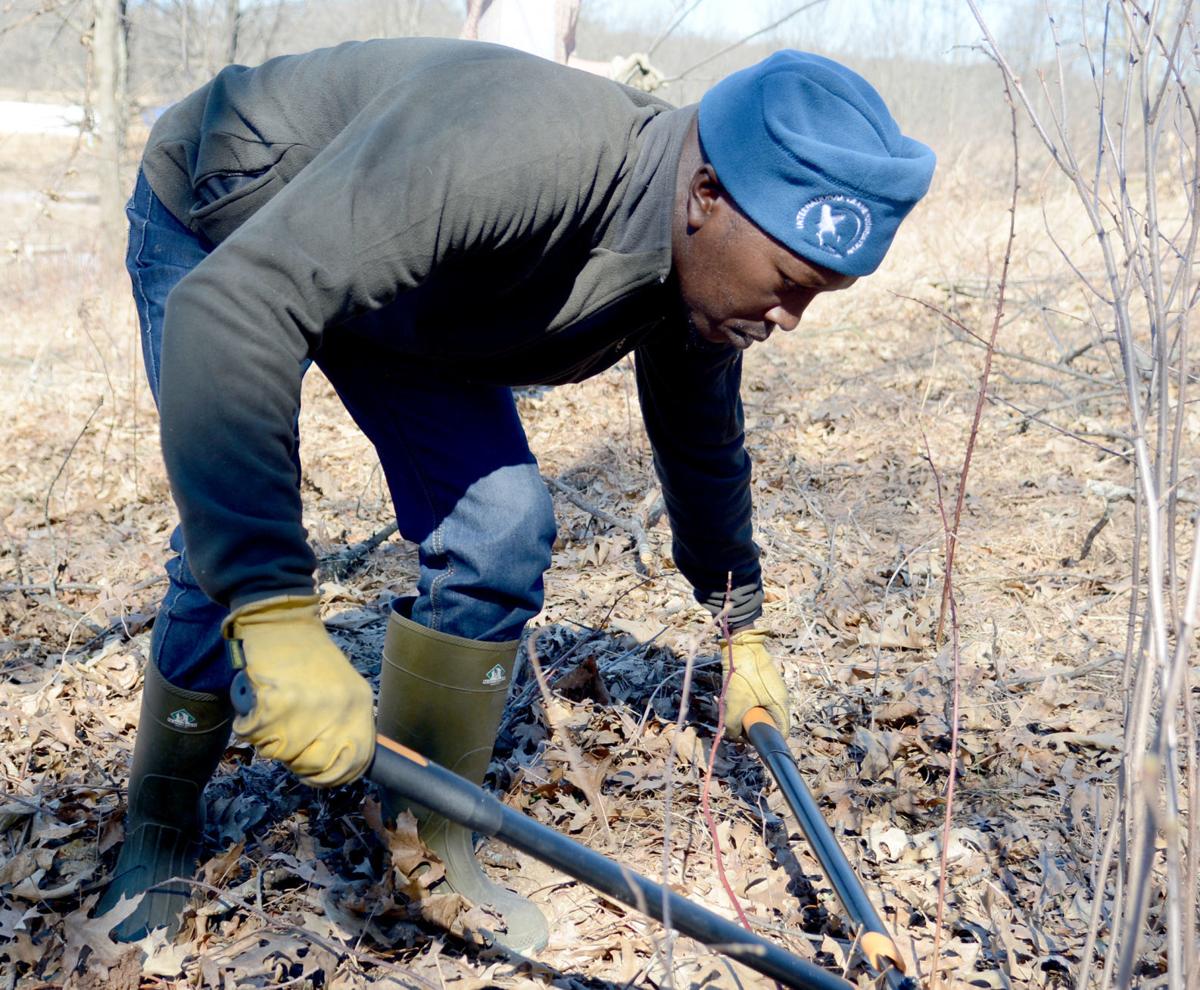 A doctoral student visiting from Kenya shared in the Baraboo-based wildlife center's Earth Day work Saturday after spending the week studying at its library.
"I think it's a good activity and a good reason to bring people together," Wanyoike Wamiti said. "We come together and think about the earth because we all rely on it, so we need to take care of it."
Wamiti, who is studying the endangered grey crowned crane of Africa, works with the International Crane Foundation team in Kenya and came to visit its headquarters for about 10 days this month to assist with his research. He's also a research scientist for the National Museums of Kenya.
"As far as I can remember, when I was an undergraduate student in the mid-1990s, I developed a deep interest in birds," he said. "So when I needed to do a Ph.D. project, I thought I should choose something that I'd want to do for the rest of my life, something I would give my time and all the energy that I have and also a species or a group of animals that I will feel (I) have made a contribution toward their survival."
You have free articles remaining.
He landed on the grey crowned crane. Wamiti said the visit to ICF is "a big opportunity" for him as well as the Crane Conservation Volunteers, a group with whom he works to educate fellow Kenyans about the endangered species' plight.
"For the two years we've been working with the communities, we've seen good results and the community's very responsive," he said.
While here, he's scouring the foundation's Ron Sauey Memorial Library for Bird Conservation for material on the crane and other subjects related to his research.
"It's been good so far," Wamiti said on Saturday.
He's also participating in the organization's educational outreach — such as school visits — field research and, of course, Earth Day activities. He noted that Kenya observes several days focused on various aspects of the environment in addition to Earth Day, which is today.
Follow Susan Endres on Twitter @EndresSusan or call her at 745-3506.