After almost three decades with the Baraboo School District, East Elementary School Principal Molly Fitzgerald will pursue a new challenge abroad starting in August.
Fitzgerald, who has worked as a principal in each of the district's elementary schools and has served as director of elementary programming since 2007, plans to finish her contract this year and then move to China to teach one year of fourth grade at an international school in Dongguan, north of Hong Kong. The following year, she'll become the elementary school's principal.
"It'll be a new adventure, that's for sure," Fitzgerald said.
In her 29 years in Baraboo, Fitzgerald has made a mark on the district. Director of Teaching and Learning Nick Karls said she's dedicated to education, excels at fostering relationships and always considers how to put in supports that benefit all students.
She also was on the interview committee that originally hired him in 2005 as a teacher at Gordon L. Willson Elementary School. He said she mentored him in teaching practices and how to build relationships with staff, students, parents and community members.
"From a personal standpoint, I'm just incredibly appreciative, and I know that I would not be the leader that I am today — or where I'm at today — if it wasn't for the mentoring that Dr. Fitzgerald continually provided me over the years. So I am forever grateful to her for that," Karls said.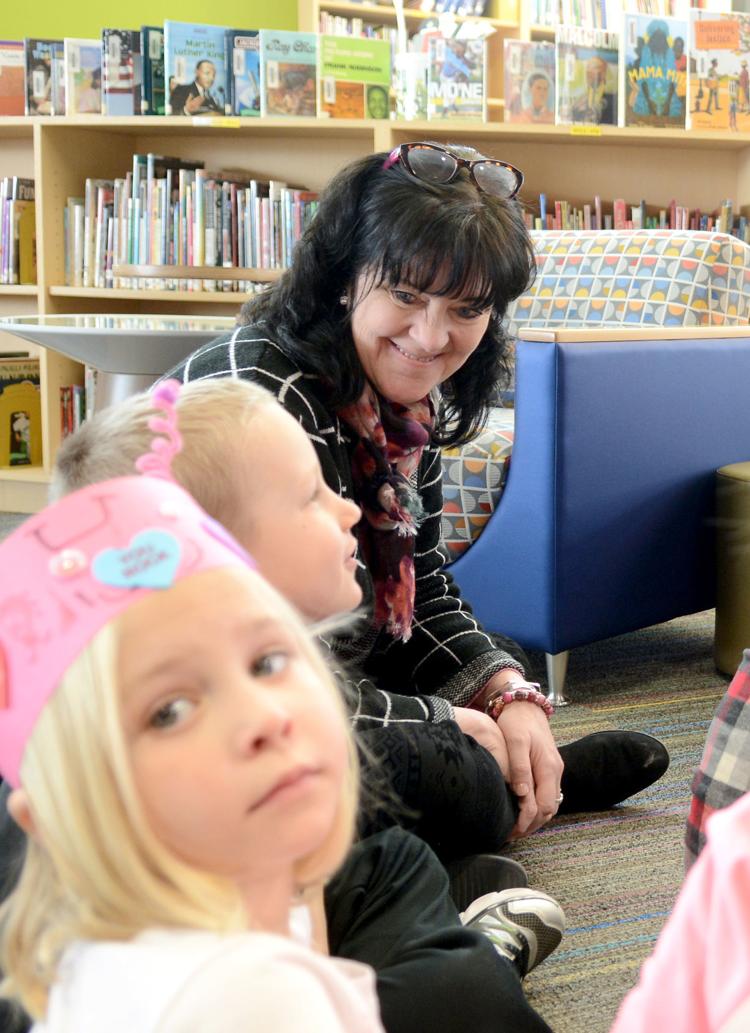 You have free articles remaining.
Keep reading for FREE!
Enjoy more articles by signing up or logging in. No credit card required.
Fitzgerald said she'll miss the Baraboo staff and students who "make the everyday exciting and sometimes unpredictable," as well as the administrative team. District Administrator Lori Mueller is particularly encouraging and supportive, Fitzgerald noted.
"It's amazing to get to know the students and their families and make connections with the parents and have support from our community, so I have just been really, really lucky to have been part of the Baraboo schools for pretty much my entire career," she said.
But the promise of adventure in a new environment proved too tempting to resist. Fitzgerald has vacationed in China before and found international schools were looking for qualified educators.
While she will be embarking on the adventure solo, she hopes her family will visit her. She also plans to return to Baraboo for visits when her school is not in session.
Fitzgerald looks forward to the everyday cultural differences and the contrast in educational systems. She doesn't speak Mandarin, but doesn't need to — most lessons at the school are taught in English and all of the students speak English, mostly as a second language, which represents another challenge.
"When I'm thinking of myself, it would be a little scary, but for Dr. Fitzgerald, it fits," Karls said. "She is just adventurous, and they are going to love her."
The Baraboo School board approved Fitzgerald's retirement at a meeting Feb. 11, along with retirements from elementary music teacher Bruce Clawson, who's been with the district for 30 years; Baraboo High School math teacher Randy Ebright, 38 years; District Instructional Facilitator Teresa Lien, 32 years; and Jack Young Middle School Behavior Interventionist Kristi Feld, 27 years.