Private schools in Baraboo and Portage are preparing to begin this school year in person five days a week without a virtual option, unlike the public schools that serve the same areas.
"I think the kids are ready to get back face-to-face," said Denise Brinker, principal of St. Joseph School in Baraboo.
Unless the Sauk County Health Department requires it to close, she said the school, which teaches 4K through eighth grade, is planning to bring students back this fall with new policies and procedures intended to keep them, their families and teachers safe, based on health officials' recommendations. They include having hand sanitizer available, cleaning high-touch areas more frequently than others, placing desks apart to promote social distancing and changing how recess and lunch work to maintain distancing.
Similar plans are being developed for St. John's Lutheran School in Portage, St. John's Lutheran School in Baraboo and Community Christian School of Baraboo.
Principal Josh Schuenemann of St. Mary School in Portage declined to be interviewed for this story, instead referring to a statement from the Diocese of Madison about helping schools "draft plans to re-open schools in a manner that is safe and effective for both students and teachers." Another letter from the diocese on St. Mary's website states all of its Catholic schools are planning in-person instruction five days a week this fall. Schuenemann did not respond to additional questions.
Masks
Prior to the statewide mask mandate issued Thursday, St. John's in Baraboo and St. Joseph School were planning "situational" mask procedures this school year. Administrators indicated they would comply with the order, though St. John's Principal William Otto said he couldn't be sure until the school board discussed it.
The Rev. Greg Hovland of St. John's in Portage said Thursday that Gov. Tony Evers' mandate will take some of the pressure off of schools like his, which was already planning to require masks in common areas and when social distancing wasn't possible.
"I do think the masks will help kids stay in school longer," he said. His stance of requiring masks also helped make his faculty more comfortable with the plan to return to face-to-face learning, he said.
On Tuesday, CCS Principal and — as of this week — Administrator Rob Westerlund said masks would likely be optional for both students and staff, but he updated the school's stance in an email Friday: "CCS will always abide by legal guidelines directed by government officials, including wearing masks."
Current plans
Administrators emphasized that plans are fluid this year and may change depending on the pandemic.
Hovland said kindergarten through eighth-grade students at Portage's Lutheran school will have in-person classes five days a week for as long as they can. With the possibility that a local or state order could mandate closure at some point, teachers are planning to make sure students learn right away how to use their supplied Chromebook laptop or tablet in class so they're prepared to use them from home.
He said he understands why some parents aren't comfortable sending their children to school even with a mask requirement and other safety measures. Still, virtual learning won't be an option at St. John's unless it needs to close, because it's "not equipped with the staff size that we have to offer that now."
"At best, it would be something like, watch your whole class from home by webcam, which to me sounds like torture more than anything else," Hovland said. "So because I can't guarantee that we would be able to do it well for those people, I would rather not offer a poor option."
Portage and Baraboo school districts also are currently expecting in-person instruction this fall — full time for all grades in Baraboo, while Portage is employing a hybrid plan for its older students — but are offering a fully virtual learning option for families that don't want to send their children to an environment where they could be exposed to COVID-19.
Hovland said teachers will move more classes outdoors whenever it works, another method of reducing transmission of COVID-19 that other schools in the region, both public and private, plan to use. If the Portage school gets federal coronavirus aid or grant money, Hovland hopes to purchase plexiglass barriers.
At Community Christian School of Baraboo, most parents have said they "definitely" want their children to return to school and they want to know the school is taking precautions to minimize their risk of spreading the virus, Westerlund said.
He said CCS is preparing a four-level plan, ranging from green, meaning normal face-to-face learning, to red, or fully remote learning. He's expecting to start this fall under the yellow level, entailing increased cleaning procedures, distancing students from each other and altering schedules to reduce hallway congestion. Each level would be implemented school-wide by its administration and could be determined by Sauk County Health if it mandates schools operate at half capacity or close entirely.
"We are making every effort we can to be able to teach face-to-face. I feel like it's important for many different reasons, part of it just being for the health — mental health — of our students, for their social development and interaction," Westerlund said.
His main concern is "we are going to have a generation of school children who could end up being almost a year behind in their education, depending on how far they're kept out, how long they're kept out" of schools. Even with teachers doing their best to keep students engaged remotely, they may see a "coronavirus slump" combined with the usual "summer slump" where students lose some academic progress, Westerlund said.
Otto said parents and staff at St. John's (Baraboo) have told him they "almost exclusively" favor returning to in-person learning full time.
"I've never heard anybody say that they don't," he said. "I very strongly think that that is the opinion that everybody wants their kids back in school with a teacher."
All four private school administrators interviewed for this story said their school will only offer remote learning if they are mandated to close. Unlike in the spring, however, Otto said faculty will have online plans prepared so they are ready to teach virtually "at a moment's notice."
Brinker of St. Joseph said, "We didn't miss a beat in the spring, so it will be the same format" this fall if the county closes schools, though teachers would likely engage with students in live video classes more often than before.
Enrollment rises
Two of the private schools reported an increase in enrollment or an increase in interest by new families looking to transfer their children out of public schools this year.
Brinker said St. Joseph School had 217 students registered for 2020-21 as of Thursday, compared to a total enrollment last year of 206.
Hovland said it's hard to gauge enrollment at the moment because registration is still open and some families are still considering choosing a virtual option. Most years, the school knows its enrollment numbers by June. Last year, he had 84 students.
Still, Hovland said, "I can say that we are very close to being full this year, and that was not the case last year."
Cat in the Hat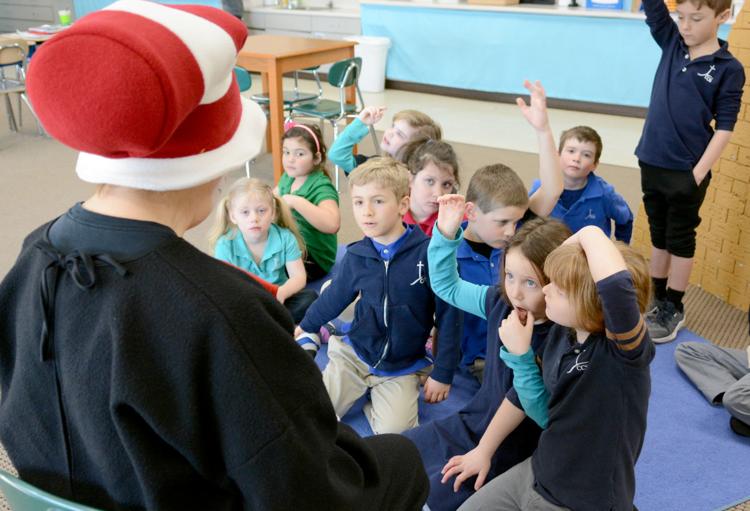 St. Mary's School open house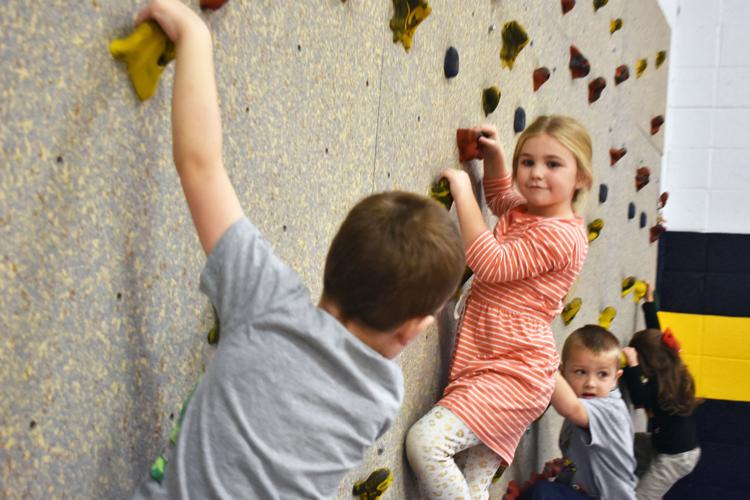 031619-bara-news-St-Johns-03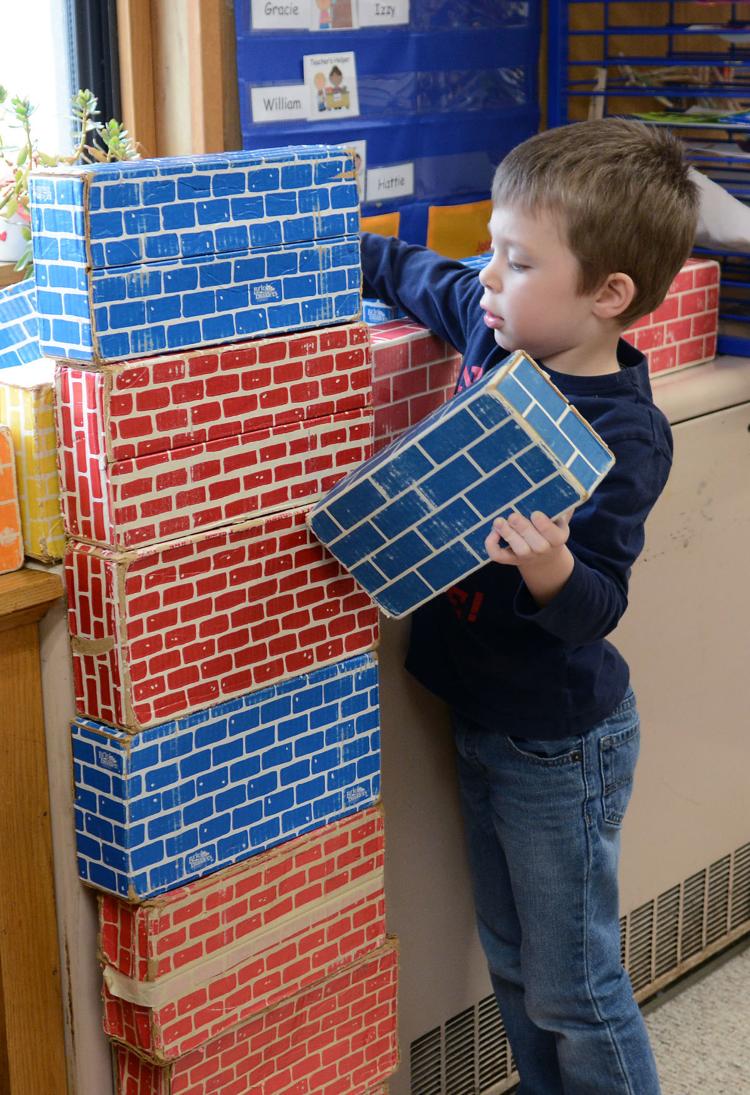 Keaton Link
Drive-through food collection at St. Mary's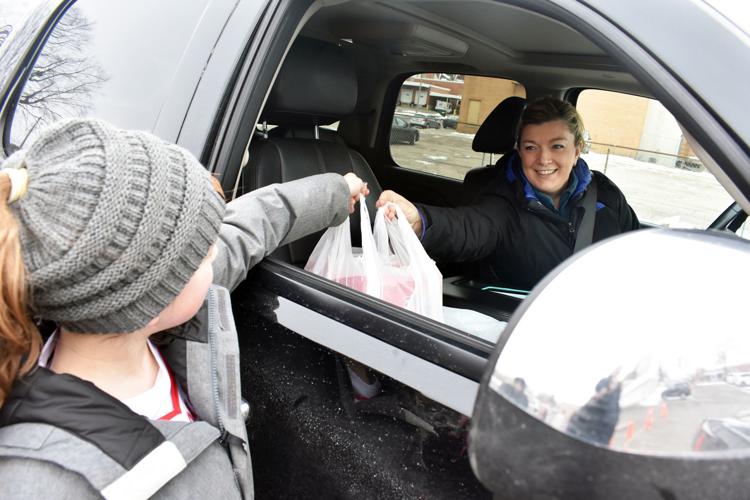 St. Mary's-River Haven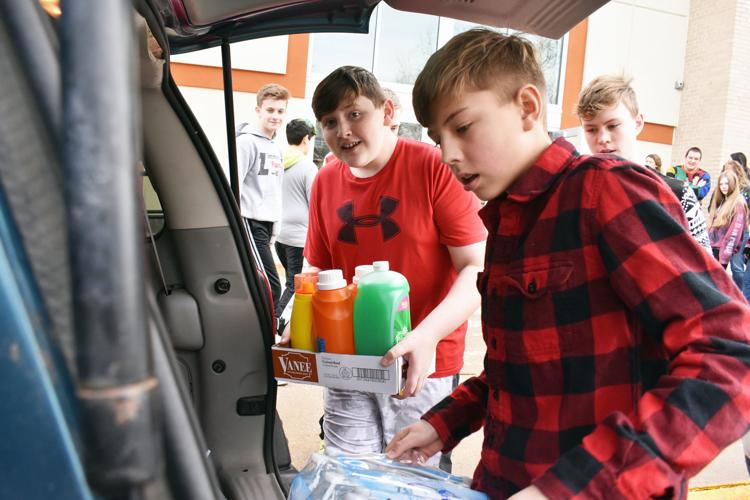 Pie table fills up quickly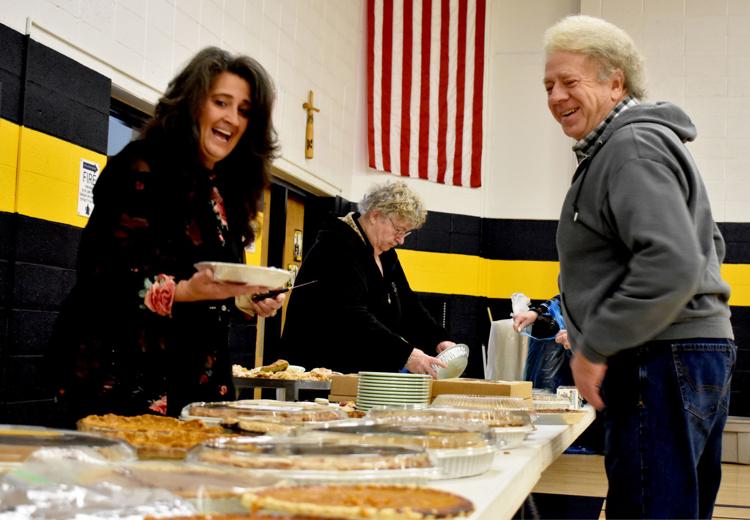 Karsen Fitzpatrick school at home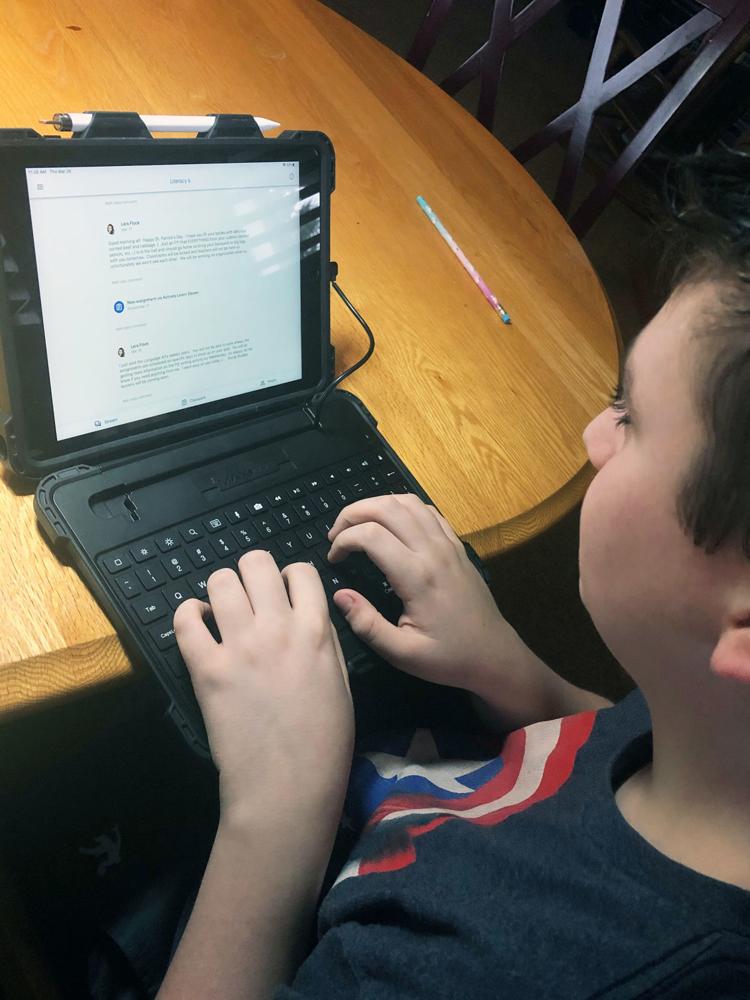 Cursive practice-Baraboo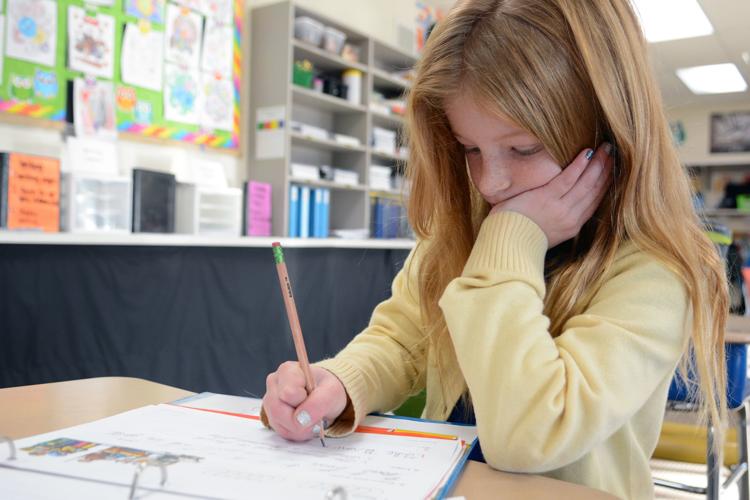 'Judge Julie' presides at St. John's Lutheran School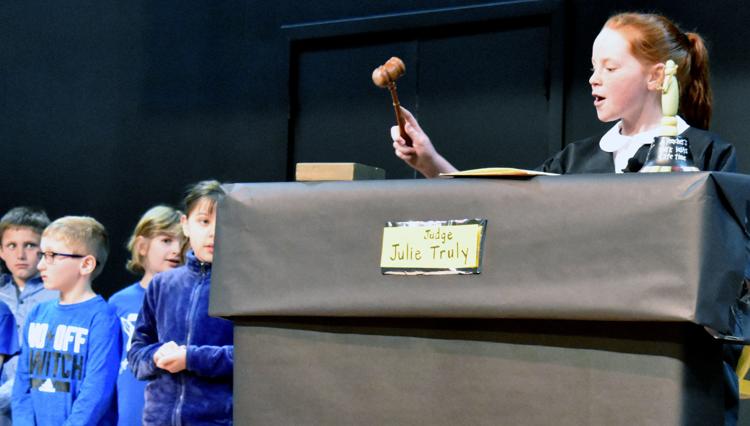 Music monsters at St. John's Lutheran School (copy)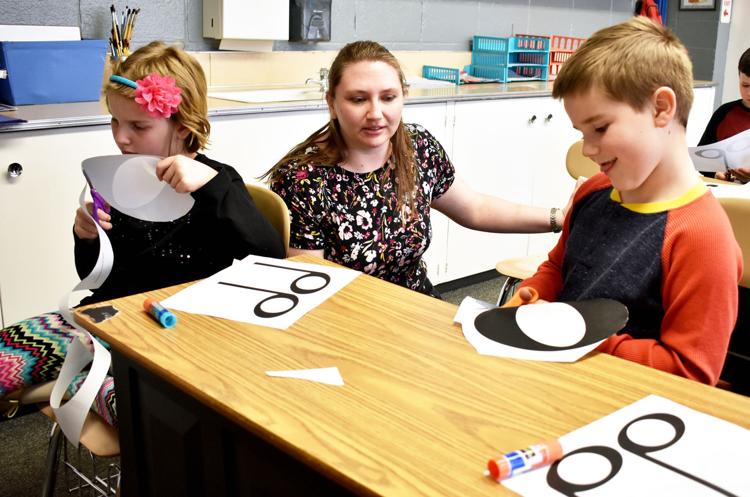 School at home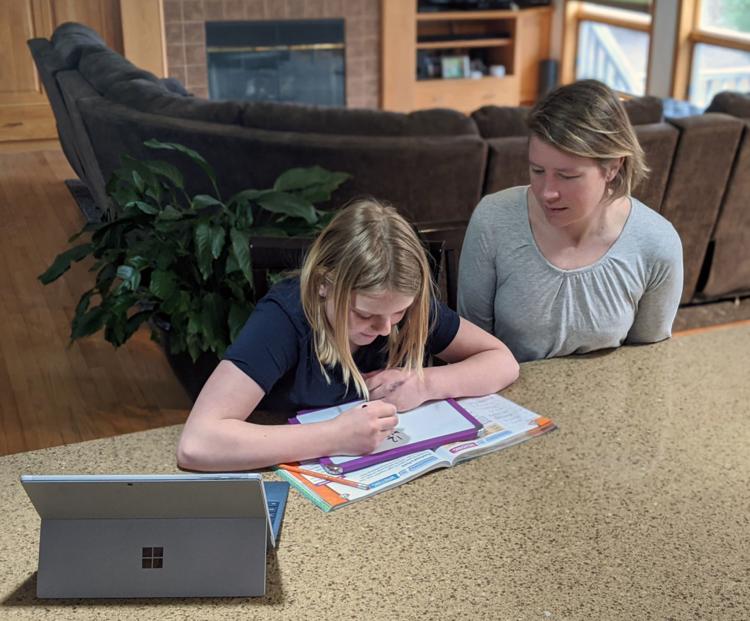 Community Christian School-Travis Anderson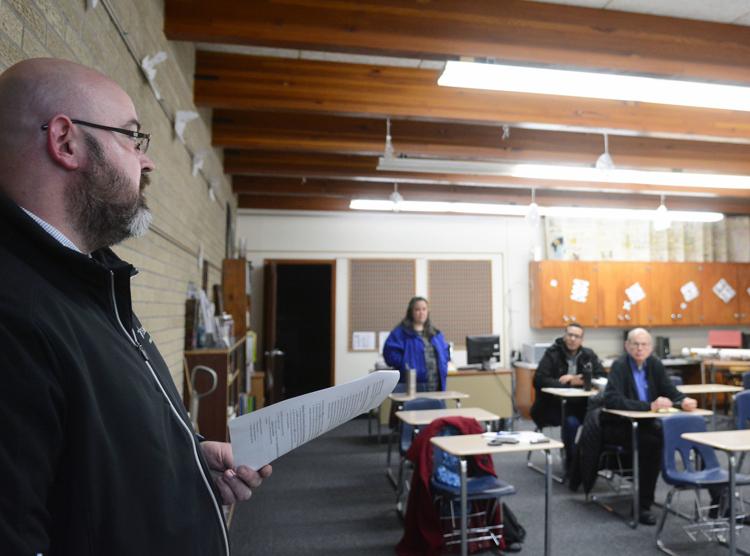 061119-bara-news-CCS-graduation-01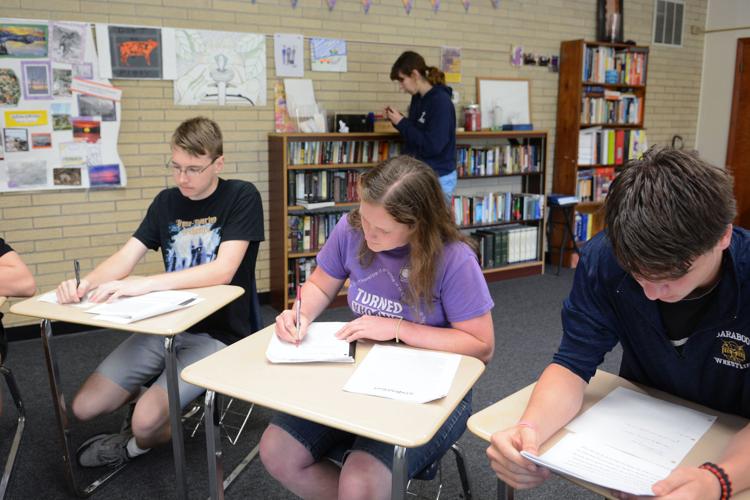 020919-bara-news-vouchers-CCS2
Christy Hawkins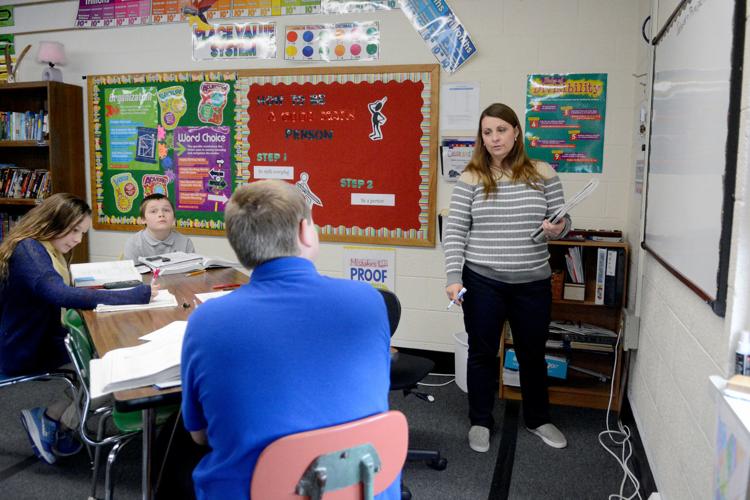 St. John's Lutheran School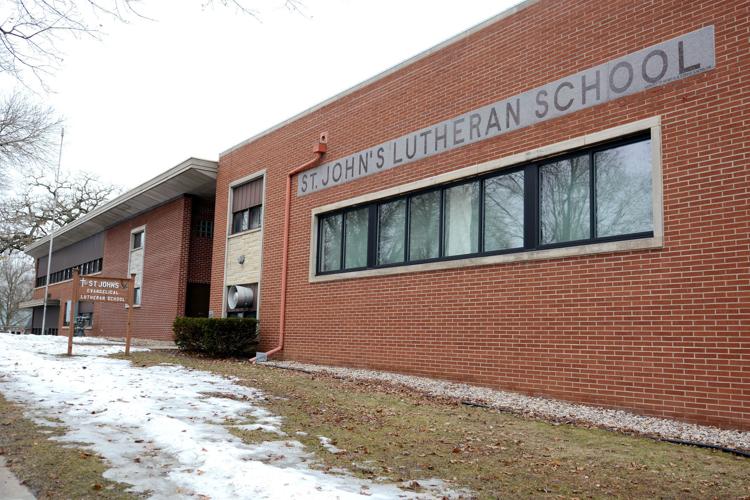 Follow Susan Endres on Twitter @EndresSusan or call her at 745-3506.
Concerned about COVID-19?
Sign up now to get the most recent coronavirus headlines and other important local and national news sent to your email inbox daily.