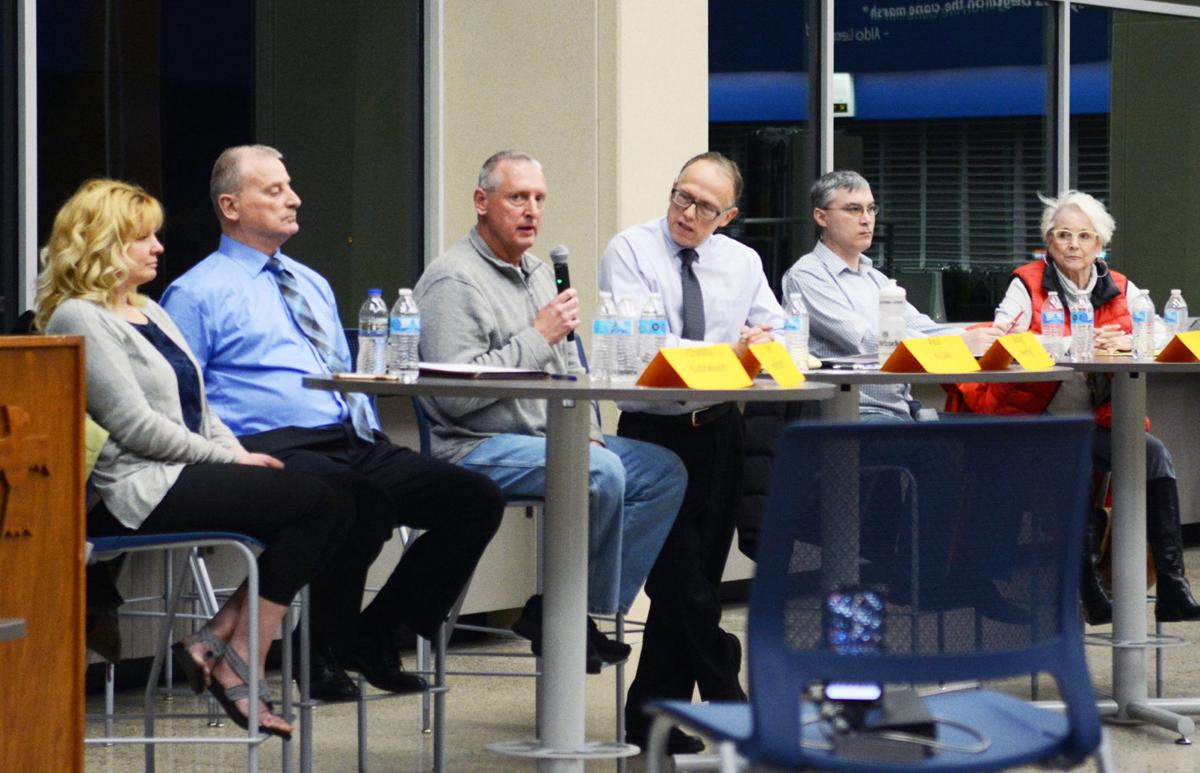 Schools aren't open, but three seats on the Baraboo School Board are.
Six candidates — four of whom are former Baraboo School District educators — are vying for the seats currently held by Gary Cummings, Tim Heilman and Doug Mering. Heilman and Mering are running for re-election in the April 7 election against newcomers Chasity Gabrielson, Paul Kujak, Jim O'Neill and Gwynne Peterson. Cummings is not running for re-election.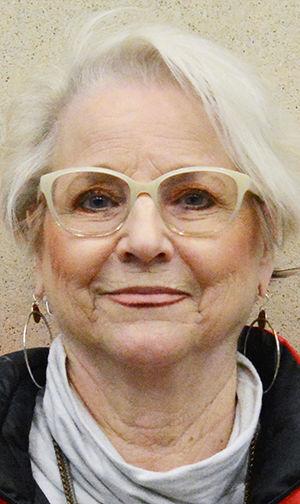 Peterson, 70, retired in 2006 after working for three decades as a teacher and administrator in the Baraboo School District. She started as a teacher, worked with students with disabilities and served for 12 years as principal of Baraboo's then junior high school, helping it transition to a middle school. For the last six years of her career, Peterson was the district's director of special education.
She continued to work in the education field until she had a stroke in 2012.
"That kind of put a hold on things that I wanted to do ... but as I have returned to normalcy here, I want very, very much to get back involved in the education of students in the district," Peterson said.
Voters should consider her because of her "many, many years of successfully working" with and maintaining positive relationships with students, parents, the school board, superintendents and teachers in the Baraboo School District, Peterson said. She said she is a good listener and problem solver.
"I've always held Baraboo School District in high, high regard," she said. "I'm concerned about some of the things I hear about the school climate and just general morale and relationships, and I think I can go in there and help with those things."
She said teacher retention needs to be a priority.
Other top issues are the achievement gap between students of color and white students, keeping a balanced budget and providing professional development on how to educate "diverse learners," Peterson said.
Peterson believes in collaborative decision-making and said the middle school would benefit by returning to a structure where small teams of teachers work together with smaller groups of students.
She has two adult sons. Her education includes a master's degree in special education and various certifications.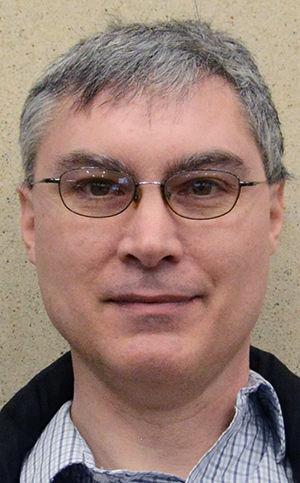 O'Neill, 47, is a Baraboo native and 1992 Baraboo High School graduate. He works as a website administrator for the Sauk County government and co-owns a yoga studio, It's All About You, in downtown Baraboo with his wife of 15 years, Tatsiana.
He served in the U.S. Navy for six years as a nuclear reactor operator during the Iraq War.
"I'm very passionate about education," he said. "Education is basically the most important thing that we spend money on as a society."
He sees teacher turnover and inequality as the top issues facing the Baraboo School District.
Poverty greatly reduces a child's ability to learn, he said.
"Poverty, inequality — these are the most powerful things we can work toward (solving), and it's not just within the district. We have to deal with it outside of the district as well, and that's really important," he said.
As a parent in the Baraboo School District, one of his priorities is to "effectively unionize" parents. Some participate in support groups through the school district, but each group currently works independently, he said.
"As I've gone to the parent support groups over these last few months, I see how much more could be accomplished if they worked together," O'Neill said. "If we get our parents working together, our parents will have a voice and they'll be working together to support each other."
He likened the idea to the Retired Educators of Baraboo Schools group that organized in recent months to address issues retired educators see in the district. He said he would take a grassroots approach by bringing the idea to parents and building from there.
O'Neill has a bachelor's degree in computer programming and an associate degree in computer networking. More information can be found on his website.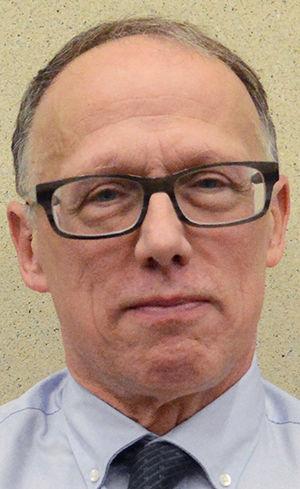 Mering, 62, has served on the school board since 2008.
With a degree in chemical engineering, he worked in sales for Hammond Power Solutions in Baraboo before his retirement. Mering now volunteers with the Baraboo Boys & Girls Club and North Freedom Elementary School.
Asked why he decided to run for re-election, Mering pointed to students, some of whom he's gotten to know through six years of volunteering with the Boys & Girls Club.
"When I see how important education is to their lives and the impact that it can make with them going forward to hopefully achieve their dreams and aspirations, it does kind of get me all excited to find out other ways that I can hopefully be engaged to help (them)," he said.
The district's top issues are laid out in its strategic plan, which guides his work on the school board, Mering said.
They include equity — to give all students the chance to achieve — making sure that schools are positive and productive places, and investing in educators' professional growth and recruitment.
He said the school board needs to acknowledge what the district is already doing well while also working with the community, teachers and administrators to solve problems and improve.
"I'm a very strong advocate, not only within our schools, within our community, but also working beyond our doors, whether it's Madison or Washington (D.C.), to be able to communicate and work with our government entities to say, 'These are the issues we're seeing, and this is where we need help,'" he said.
Mering said he went back to school and got a teaching degree after he retired. He and his wife have three adult children.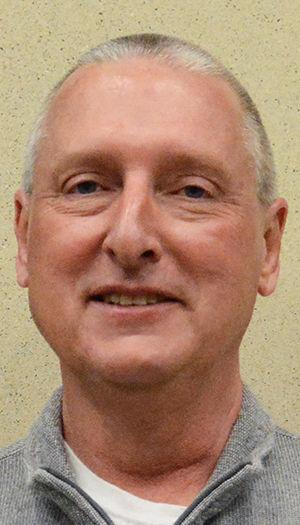 Kujak, 62, taught seventh-grade civics and coached baseball in the Baraboo School District for more than 30 years. He currently serves as president of the Baraboo Police and Fire Commission.
He said his experience as an educator would benefit the board.
Kujak decided to run for the seat because of his "deep concern" over recent teacher turnover and student behavior issues. He didn't notice either of those issues as a district employee before retiring in 2015, but they have become problems in the last few years, he said.
"It is my hope that I could, perhaps, be part of the solution to those problems," he said.
Re-empowering teachers to deal with behavioral problems in their classrooms and improving teacher retention are his top priorities if elected. But before any action can be taken on teacher retention, he said administrators need to acknowledge "that this is a serious problem in our district."
"Losing 20% of our teaching staff is something that cannot be sustained in our district to have continuity in our classrooms for our students," he said. "We've had many veteran teachers leave the Baraboo School District as well as young teachers, because of our behavioral issues and lack of administrative support, and we need to have more transparency from administration to the board regarding that aspect of why many teachers have left."
Kujak's late wife, Sheri, worked as a nurse in the school district. They were married for 36 years and have two adult sons and two granddaughters.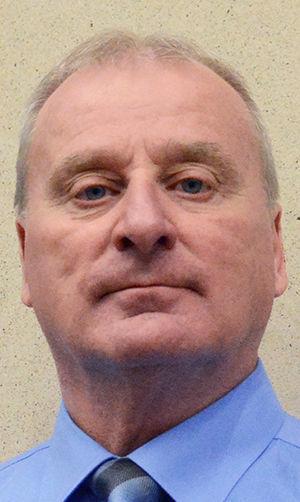 Heilman, 63, is the only current school board member who previously worked as an educator in the district. Now an adjunct professor at Madison Area Technical College in Reedsburg and a Baraboo school volunteer, he retired from the Baraboo School District after teaching math for more than 30 years at the middle and high school levels.
He was first elected to the board in 2017 and said he wants to remain involved with what's happening in schools.
"My first term in office was a real learning experience," Heilman said. "I guess that's the best way to sum it up. I listened, I learned a lot, and I still feel that there's more to learn, but I was real happy with the way the first term went and looking forward to the second term."
Heilman said he thinks the most important thing for the district to do is to get administrators, board members, teachers and all other district staff to work together and feel like a team.
"That's my main goal — just try and get an environment where everyone feels like they're heard, they're listened to and we're all working together to accomplish common goals," he said.
His experience in education combines well with the individual strengths of his fellow school board members, he said. Heilman said if he's re-elected, he'll try to maintain open lines of communication with staff and administration.
"I do some volunteer work at the schools, so I can actually get out, see what's happening in the schools, talk to the teachers, talk to the staff, ask them what they need," he said.
"You have to get out, you have to make yourself visible, you have to communicate and kind of understand what's happening out there."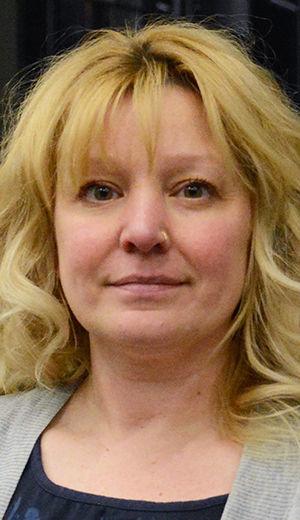 Gabrielson, 47, taught elementary students in the district from 2006 until 2018, when she retired from the field because of what she saw as problematic policies in the district. She's a small-business owner and dog groomer at Fetch 22 Pet Boutique & Spa in downtown Baraboo.
"This is my community, so I didn't really have a desire to go teach anywhere else, so I just figured that until policies were changed that I would be searching for a different career path," she said.
She decided to run for school board because the problems she saw seemed to have gotten worse since she left and she thought she could make a difference.
"I think teachers just don't ever have a say in what's going on and they get frustrated, because every year they're asked to do more and more and more, but yet they don't feel like they're treated like experts in their field and that they're respected," Gabrielson said.
Pay would be her first priority if she's elected. Gabrielson said she would look at compensation systems at other nearby school districts and then "pick apart the budget" to find areas where money could be reallocated.
She also wants to change the social climate in schools and foster more open communication between administrators and staff.
Disruptive student behavior has gotten worse over time, she said, and Baraboo's response isn't working.
Gabrielson said the district should listen to classroom teachers to figure out what needs to change. She attributes some of the problem to pressures — from things like increased testing and academic expectations — on students that are causing them to be more anxious than they used to be.
She and her husband have lived in Baraboo since 1996 and have two adult daughters who graduated from Baraboo High School.
Follow Susan Endres on Twitter @EndresSusan or call her at 745-3506.