Anthony Schnell taught chemistry at Lodi High School for 12 years before he decided to see what it was like to work in Monona Grove in 2015.
Though he said it was a difficult decision, he left Lodi for better pay -- about $2,000 more in salary, plus better benefits -- and he wanted to try working at a bigger school. Teacher salaries in Lodi "had taken a hit" after the Legislature passed Act 10 and weren't going to get better any time soon, given budget constraints.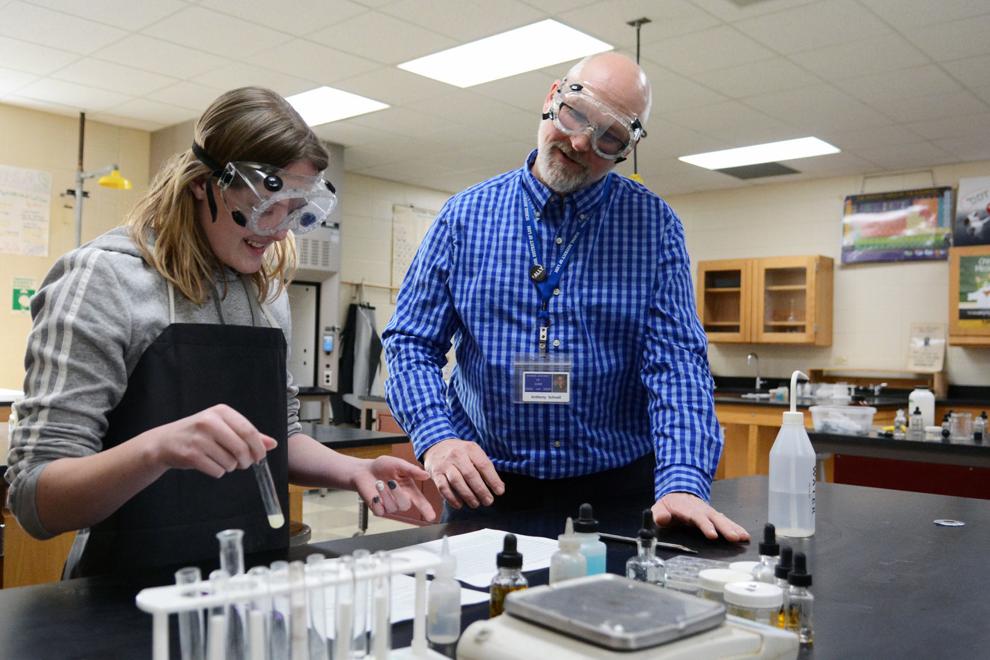 But a year later, he returned to Lodi for some of the same reasons he left: Monona Grove's size -- it has more than twice the enrollment that Lodi has -- meant that he didn't know most of the students even by the end of the year, and there were larger socio-economic disparities between them. He said he also had some differences in teaching philosophy from his colleagues there.
"Changing districts is really hard," Schnell said. "That's probably the most stressful year I've had in a really long time."
His career in education totals about 24 years and includes teaching at five different districts in Texas, Missouri and Wisconsin. Even at 55 years old, he's considered leaving the profession, something he thinks more teachers are doing mid-career than in decades past.
Like Schnell, more teachers are moving from district to district than in the past, according to several area teachers and administrators.
Turnover in local districts
Some school districts are struggling more than others to hold onto their teaching staff. In Baraboo, a group of retired educators has been calling attention to the district's high turnover for the last few months, citing issues with morale, salary discrepancies and student behavior and discipline.
Baraboo lost 48 certified staff members, including 10 who retired, last school year, accounting for 19% of its total certified staff, a category that includes teachers and administrators. Of the 16 school districts in Sauk, Columbia and Dodge counties that responded to requests for turnover data, Baraboo had the highest rate last year.
Columbus, which responded too late to be included in the accompanying chart, came in at second highest with 15% by losing 14 staff members, and Cambria-Friesland was third at 13% (five losses). Beaver Dam and Portage also lost more than the average with 9% turnover.
Portage was the only district in the three counties to see a higher than average turnover rate for each of the last three years. Baraboo -- the only one in Sauk County -- Beaver Dam, Cambria-Friesland, Columbus, Mayville and Poynette were higher than average for two of the three years.
Columbus had the highest rate of any of the districts when it lost 21 staff members out of a total 96 in 2017-18, a 22% turnover.
As a small district, Cambria-Friesland is impacted more by just a few individuals: Two people left in 2016-17, a 5% turnover rate, while six, including four retirements and two people leaving the profession altogether, raised it to 16% the following year, giving the district the highest rate that year.
Fall River and Poynette, also small districts less than half the size of Baraboo and Beaver Dam, had the highest turnover rates in the area in 2016-17, with 16% and 15%, respectively.
Lodi, Pardeeville, Reedsburg and Sauk Prairie had lower than average turnover rates for all three years. Pardeeville, which employs about 66 certified staff members, had the lowest turnover rate of any of the 16 districts when it lost one staff member -- 1% -- in 2017-18.
According to the Wisconsin Association of School Boards, the number of teachers leaving one district for another is a "significant problem" contributing to the state's teacher shortage. In a policy statement released in November, WASB pointed to teachers leaving the profession as another key factor which is "increasingly happening with teachers much earlier in their careers."
"It has reached the point where many Wisconsin public schools began the current school year with unfilled teacher positions," the statement read. "This disrupts student learning and the continuity of instruction and it pits districts against each other in a quest to find qualified educators to teach their students amid a dwindling supply."
Brad Meixner, dean of students at Portage High School, agreed that staff turnover is a significant problem for public schools.
"You can't find teachers, you can't find aides, you can't find bus drivers, you can't find food service. I've been doing this for a long time and I've never seen it this bad," Meixner said.
Act 10's impact
It's almost impossible to discuss turnover and the teacher shortage with Wisconsin educators without Act 10 coming up.
As one of the few remaining educators who has been in the Portage district for more than two decades, Meixner said it's more common now for employees to come and go, a change that he blames on the 2011 legislation that effectively ended collective bargaining rights for teachers. Districts used to have roughly the same "playing field," Meixner said, but Act 10 "took away the playbook."
Now there are wider gaps in pay between districts, fueling teacher mobility, Schnell said.
Lodi matched the higher salary Schnell had in Monona Grove to get him to return. Some teachers, especially those with highly sought specialties like technical education, science, math and special education -- areas with a more pronounced shortage, according to multiple area districts -- can get bonuses from signing with a new district and can leverage job offers to get higher pay in their current positions, something they couldn't do in previous decades, Schnell said.
"In shortage fields, there are people that have been able to jump (from district to district) and keep increasing their pay, which is that business model that people said they wanted, but nobody really wants," Schnell said.
Without the power of collective bargaining, "we're starting to see bigger disparities between different subject areas and between different levels," he said. "There just happens to be a lot more elementary teachers out in the workforce than there are chemistry teachers, and it's not fair, but it's what's out there."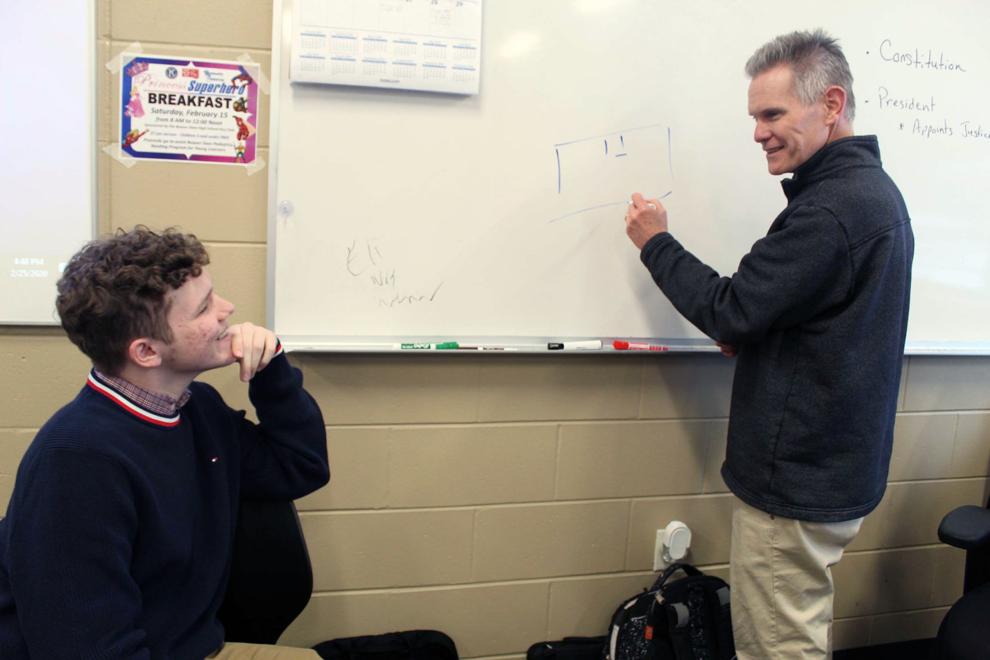 Matt Ziebarth, a social studies teacher at Beaver Dam High School and chief negotiator for the teachers union, said most people don't realize how much Act 10 affected teacher morale because teachers tend to "keep their heads down and keep going."
"Act 10 really was a punch in the gut for teachers, because before teachers had a place at the table. They had a voice in overall operation in the district," he said, adding that some districts continued to collaborate with teachers while others didn't.
Ziebarth blames Act 10 for exacerbating a shrinking supply of educators at a time when there was a need to draw more people into the profession. And now, he said, negative effects such as difficulty attracting and retaining teachers are reaching school board members and administrators, many of whom implicitly supported the legislation at the time by not speaking out against it.
His own experience reflects the shift caused by Act 10 in some districts: After teaching in Hartford for 16 years, Ziebarth said the administration became "really antagonistic" with its passage, which drove him to accept a job in Beaver Dam despite it paying less than he made in Hartford. He's been teaching in Beaver Dam since 2014.
Other reasons for concern
Schnell noted that there were changes happening to retirement benefits even before Act 10 that contributed to increased teacher mobility. When he first started working in Lodi, the district's retirement benefits were so good that teachers would stick around for decades to get them.
"Those are all gone, and I don't know of any district that has significant retirement benefits anymore," he said. The benefits they do have are like a 401(k) and follow an individual from job to job.
"There's nothing that ties you to a district anymore," Schnell said.
Teresa Lien, an educator who retired from the Baraboo School District last year after 32 years, said she has noticed a shift in attitudes contributing to attrition. Younger people are of a generation that are known to switch careers, she said. Lien still works for education consulting agency The Danielson Group.
One possible factor is that teachers can make more money utilizing their skills in the private sector, especially with a math and science background, according to multiple teachers and administrators.
Ziebarth has felt the shift as well, though he didn't attribute it to a generation.
"I love Beaver Dam. I want to teach here until I can't teach anymore, but in the last five or six years -- and this doesn't really have to do with Beaver Dam or with Hartford or with anything else -- but I am feeling like teachers have to be prepared to move, to go somewhere else, more than they ever have before," he said. "And I see that for myself as well."
Despite the increased mobility, he said younger teachers seem to have less of a desire to move to rural areas.
Cambria-Friesland Superintendent Timothy Raymond noted that the candidate pool he hires from looks much different now than it did five or 10 years ago. A position that would have drawn 25 applicants 10 years ago now is more likely to get six -- but only three with certification, he said. Because his options are more limited, he's less likely to find someone who plans to stay long-term.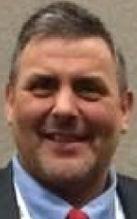 "If we can provide salary and compensation and benefits that are comparable (to neighboring districts) and really work to cultivate an environment where people say 'I want to stay here,' that's a big deal," Raymond said.
"People of course care about compensation, they care about their benefits, but the quality of work environment makes a difference, and I think rural schools are picking up on that and really nurturing what makes them different from the larger school districts and making that a point of emphasis," he added.
Several other former Baraboo teachers attributed the district's turnover to factors including what they say is an adversarial relationship between administration and teaching staff, pay inequities, especially between veteran teachers and new ones, and a lack of support for teachers when it came to student discipline. They described feeling undervalued and disrespected, though many, like Mary Mjelde, emphasized the district's positive qualities as well.
Mjelde spent 17 years in the Baraboo School District teaching at the middle and high school levels. She said her biggest concern was teachers not being treated as professionals by upper administration, and she noted the pay scale in Baraboo is "subjective."
"I did not go into teaching expecting to be paid a lot, but I think it's really hard when you see new teachers being hired in at the same amount or more than someone who's 17 years in, or someone who's 10 years in or someone who's 20 years in," Mjelde said.
In 2010, Baraboo teachers averaged 17 years of experience, according to the Wisconsin Policy Forum, a nonpartisan research agency. In 2019, Baraboo experience averaged less than 13 years.
Now, Mjelde teaches in Sauk Prairie, where she said the union was heavily involved in creating a pay scale based on licensure and experience level. It's predictable and shows respect for veteran teachers, she said. Sauk Prairie's average teacher experience stayed relatively stable from 2010 to 2019, going from about 17 years to 16 years.
Beaver Dam went from an average of almost 15 years of experience to under 14 in the same period. Portage averaged 15 years in 2010, dipped below 11 in 2017 and 2018 and rose to 13 in 2019. Columbus dropped from an average of almost 16 years of experience in 2010 to less than 10 in 2019.
Inequities in pay is not a problem unique to Baraboo. Ziebarth said inexperienced teachers being offered salaries at the top of the pay schedule is one of the "unforeseen consequences" of districts having to compete for staff.
Baraboo District Administrator Lori Mueller noted that a survey conducted by an outside firm last spring found that 89% of district staff find their job personally satisfying, 80% feel supported by leadership and 84% agreed or strongly agreed with the statement, "All things considered, this District is a good place to work." However, the survey showed that those answers -- particularly the first and third -- were below average compared to 10 districts similar in size and demographics to Baraboo.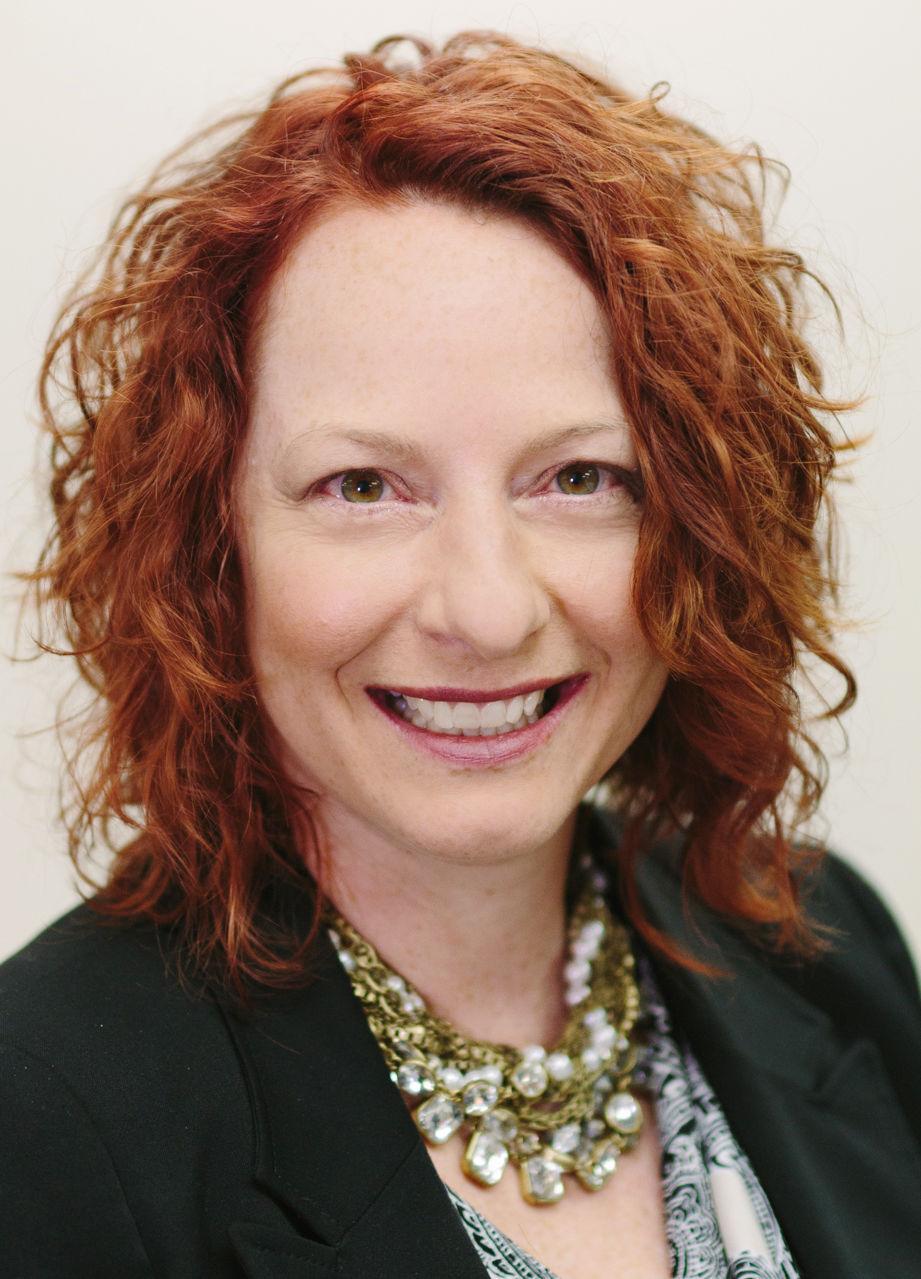 With special education teachers being among the hardest to find, Baraboo has been working to train and certify its own candidate pool through the district's Thunderbird Teacher Training program, Mueller wrote in an email.
To better retain staff, the district has added positions and resources to help with "challenging student behaviors," sought teacher input and provided mentoring, professional development and leadership opportunities for teachers, among other strategies, according to Mueller.
Support and empowerment
Almost all of the teachers and administrators interviewed for this article agreed that one of the biggest factors driving teachers to leave or stay in a district is its culture.
Those districts without the tax base to offer higher salaries as an incentive are recognizing that they need to make sure their teachers feel supported, valued and appreciated, Ziebarth said. Attitudes about education in the community also matter, he added.
For Molly Toll, leaving a district is more about being pushed away than about being pulled in by another district's incentives. She started teaching English at Waupun High School this year after three years in the Horicon School District left her feeling burnt out. She said she moved largely because she wanted to be in a district that supported its teachers.
In Horicon, she said there was "discontent" among teachers due to a lack of support, such as administrators "caving" to a parent upset about a low score or letting parents "abuse teachers in some ways, verbally and mentally." 
Horicon District Administrator Rich Appel did not respond to emails requesting information on staff turnover.
Toll said there's more trust between teachers and administrators in Waupun. The biggest thing a district can do to retain educators is to have the right attitude, she said.
"If they put their teachers first and recognize that the teachers are putting the students first, I think that would lift everyone up," Toll said. "If we forget about the educators, then you're going to see more burnout and it'll just keep cycling."
For Pardeeville Area School District Administrator Gus Knitt, it comes down to empowerment. His teachers get to vote on potential changes to their health insurance (and the school board has honored those decisions), they give input on school calendars and when the district needs to make cuts, Knitt asks them for ideas. Though he doesn't use all of their suggestions, they know he'll listen and consider their opinions, he said.
"We want their opinion," Knitt said. "We want them to have a voice on what's happening. We give them that opportunity, and they have certainly responded."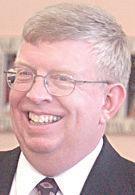 The few staff who leave Pardeeville tend to cite external reasons, such as needing to relocate for a significant other's job, he noted.
Jesse Huset, a technology and engineering teacher, worked for the Portage Community School District for 11 years before switching four years ago to Pardeeville, where his wife also works. Several factors contributed to his decision, such as his wife, the raise he was able to get and the camaraderie of a smaller district.
While he misses having colleagues in his department -- he is now a department of one -- he said there wasn't anything Portage could have done to change his mind. Echoing his superintendent, Huset pointed to school climate as one of the biggest factors with turnover.
"If you feel valued, I think that's a bigger part than even getting a pay raise or something like that," he said. "I'd rather feel valued like I do here at Pardeeville and appreciated."
In Cambria-Friesland, Raymond echoed these ideas. Two teams of teachers, one focused on culture and climate and the other on health and wellness, have recently made a significant impact in the district by targeting things students and staff can do to improve it, he said.
"What we realized in our workshop over the summer was the importance of focusing on staff. That if we take care of the caregivers and the teachers, the teachers can just be that much better, and I think that's had an impact," Raymond said.
Why turnover matters
When teachers leave a district, it creates instability for students, Raymond said.
Meixner, the Portage High School dean of students, added that students need consistency, comparing the impact of high teacher turnover to having a new doctor every time you have an appointment.
Emphasizing that he was speaking from his anecdotal experience in the Portage school district, Meixner said teachers who are new to a school or a community tend to have more problems with student discipline than those, like him, who have a history with students and their families.
"It takes five years for a teacher really to get it down, if they're really dedicated. And most of it, 90% of teaching, is discipline," Meixner said. "You have to earn your respect, and it's really hard. It's a gift."
Toll and Huset disagreed with Meixner about the length of time it takes to acclimate to a new district. Huset, noting that Pardeeville has fewer discipline problems because of its smaller student body, put it at about a year, while Toll estimated less.
She said turnover can be tough on students, however, especially if they lose the one teacher they felt safe and comfortable confiding in. They can also end up with gaps in their education or repeat material they already learned.
Schnell, the Lodi teacher, said curriculum doesn't advance as well when there's turnover, because every new teacher has to develop their own curriculum or adjust it to their specific students and local circumstances, which takes time. Students may experience other indirect effects of turnover, such as fewer or less developed co-curricular lessons where teachers work together across disciplines. Though these indirect effects are harder to explain to the public, the problem "is huge," Schnell said.
"This area of Wisconsin has really great schools, but it's not going to stay that way. Not if something doesn't change," he said.
Future of teaching
In its policy statement, the WASB called on the state to help schools recruit and retain teachers amid the current teacher shortage. It suggested student loan debt forgiveness for teachers who agree to work in districts facing shortages and allowing retired teachers to return to the workforce without sacrificing their pension.
The state Department of Public Instruction has also made it easier for people to obtain a teaching license through non-traditional routes to help districts find fully licensed teachers, according to spokesman Chris Bucher. He added that teacher retention is a problem across the country.
Lien feels the attention on Baraboo's turnover rate is bad for the teaching profession. She said she's known of teachers in Baraboo and other areas warning students, even those who are training at the university level to become educators, not to go into teaching.
"This kind of narrative going out there by our own retired teachers and our own teachers just kills the field," she said.
Schnell echoed the idea that many teachers wouldn't advise a student to go into the education field right now "if they're being honest." However, he said he would -- "with a lot of caveats" such as making it through college without much student loan debt.
He acknowledged how unlikely a prospect that is for most people.
"It sounds incredibly stupid to say, but if you're going to go into teaching, you better be financially stable before you start teaching," Schnell said.
Asked if he would recommend a teaching career to an interested student, Ziebarth took a long pause. "Maybe. It depends on the situation," he said, adding that he would encourage students to look into it but to exercise caution.
Lien said teaching doesn't offer instant gratification or much money, but it offers a life of purpose.
"Every day is a challenge, but the thing that keeps me coming back is that those challenges transform into years of fulfillment, and it certainly is a life that's filled with purpose because your impact always is beyond your reach," she said. "And I do continue to highly recommend it."
According to a study by the Milwaukee-based nonpartisan Public Policy Forum, the number of teachers in Wisconsin dropped by 2.2% between the 2009-10 and 2015-16 school years. However, the study found that by 2015 the number leaving the teaching profession each year had almost returned to levels not seen since before Act 10.
But Beaver Dam recently lost two very promising young teachers who decided to leave the profession, Ziebarth said, "and that's really unsettling."
"It's one thing if it's just not a good fit to be a teacher and so they kind of move on, but these two particular teachers were outstanding and they just didn't want to deal with the pressures of teaching and the sense that they didn't feel like they were supported," he said.
Follow Susan Endres on Twitter @EndresSusan or call her at 745-3506.