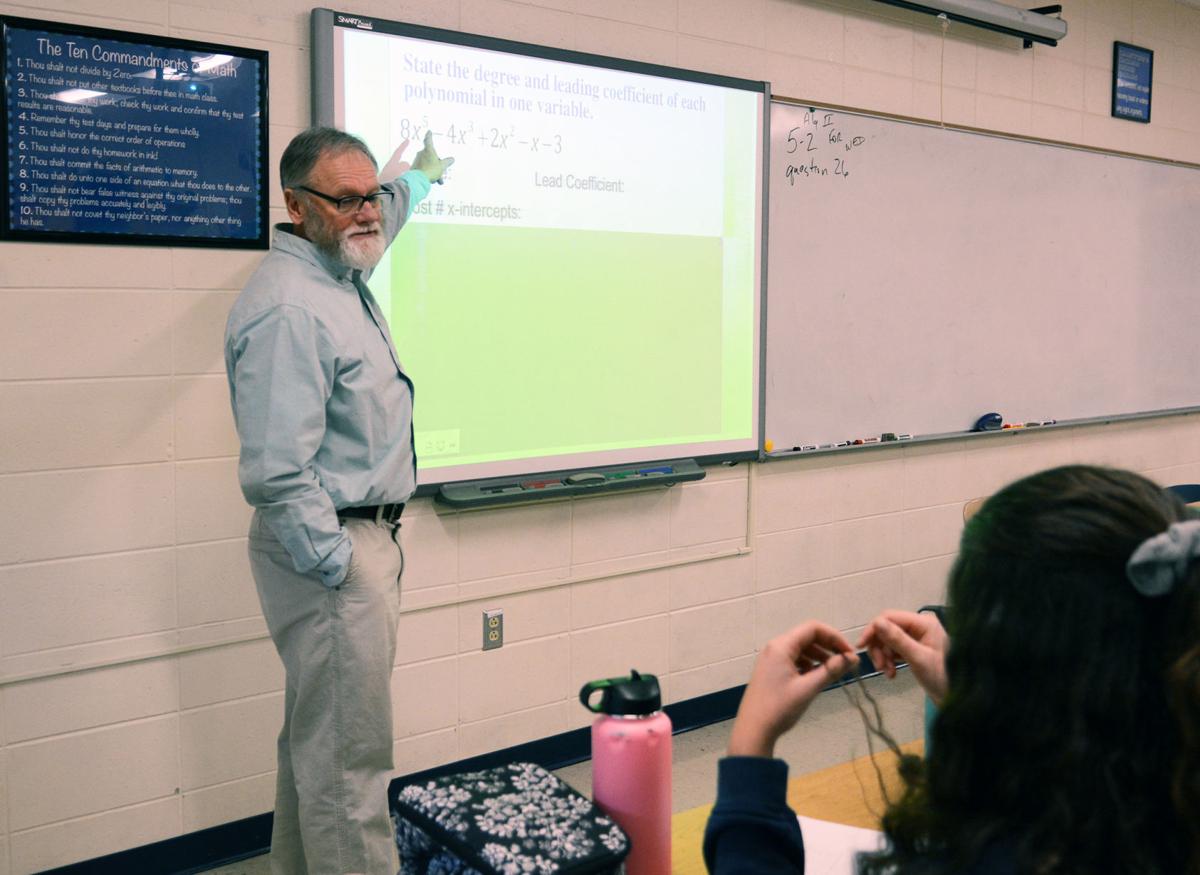 Substitute and summer school teachers in the Baraboo School District will see their pay increase this year under changes approved by the school board last week. The board on Jan. 13 raised the guest teacher pay rate from $110 per day, $115 for those who worked for more than 20 non-consecutive days in the district, or $120 for retired Baraboo teachers to $120 per day or $140 for retired teachers. Long-term substitutes — those who work in the same position for 20 consecutive days — went from a daily rate of $194.74 to $210.
"I'm happy to have a raise, that's for sure," said Roy Born, a frequent guest teacher at Baraboo High School.
District Administrator Lori Mueller brought the issue to the board's Personnel Committee after learning how Baraboo's substitute pay compares with neighboring districts.
Compared with Adams-Friendship, Mauston, Portage, Reedsburg, Wisconsin Dells and Westfield, Baraboo offered a short-term daily rate higher than Adams-Friendship but lower than Portage, Reedsburg and Wisconsin Dells before the change, according to information provided to the school board.
"When we're in the middle like that, and we're all competing for a very small pool of guest teachers in the area, we wanted to make sure that we're competitive with our pay," Mueller said.
Across the state and country, there's a growing shortage of substitute teachers, forcing districts to consider how to draw more applicants. Board President Kevin Vodak said Baraboo hadn't changed its guest or summer school teacher pay for "some time."
The Baraboo School District currently has 67 guest teachers on its call list, said Human Resources Specialist Stephanie Holzem. Their pay raise took effect Jan. 15.
You have free articles remaining.
The change will cost an estimated $45,000, according to Yvette Updike, the district's business director. She noted that it's a rough estimate because she can't predict the number of days and type of guest teachers the district will need through the rest of this school year.
Summer school teachers in Baraboo also will get a bump in pay starting this summer, going from $23 per hour to $26 per hour. The resulting $8,300 cost to the district will come from the regular summer school budget, according to Mueller.
While summer school staff varies from year to year, Holzem said the district had 29 teachers last year.
Born, who has worked for 10 years as a guest teacher for Baraboo schools and is semi-retired after three decades working in restaurants, hasn't considered subbing in other districts. He said he's "busy enough" teaching almost every day at Baraboo High School.
"If you get to know the students, it makes your job easier," he said.
He appreciates the work for being flexible and finds helping students a rewarding endeavor, though sometimes challenging. It's easier now that students and teachers all work from Chromebooks because substitutes can check them to verify what students have already covered in class, he said.
The district also has made renewing his license every three years "a lot easier," Born said.
"I must enjoy it, because I've been here for 10 years. … Of course, there's some days where you wonder why you do it, but the good days outnumber the bad," he said.
Follow Susan Endres on Twitter @EndresSusan or call her at 745-3506.