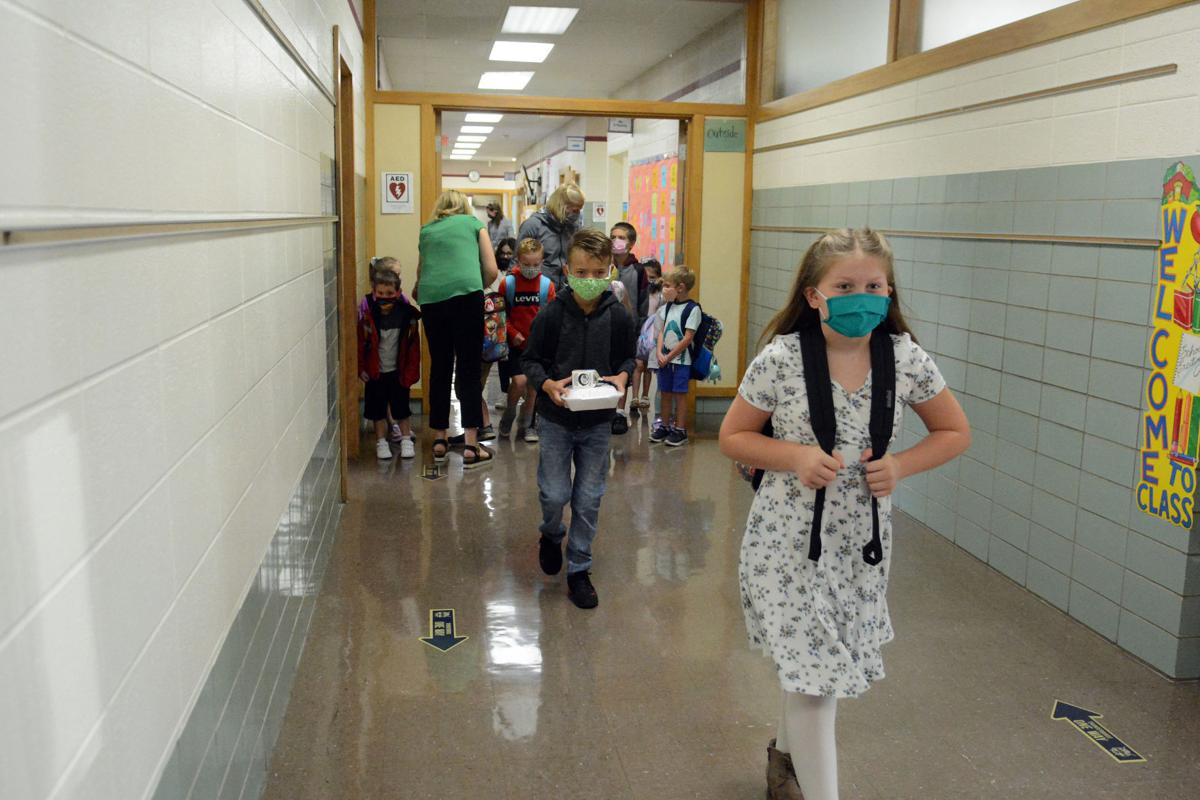 Overall enrollment in the Baraboo School District dipped again this year despite fewer residents opting to homeschool or enroll their students elsewhere.
The district is still losing more students than it's gaining through open enrollment, but that gap narrowed slightly in the 2021-22 school year, according to Business Services Director Yvette Updike. She gave a report to the school board Monday on the annual September student count.
The report showed the number of students coming to Baraboo from other districts increased by just three this September (103) compared to last year. However, the number of resident students enrolling out of the district dropped from a high of 206 in 2020 to 191, close to what the district saw before the coronavirus pandemic. The number open enrolling out was 195 in 2019 and 170 in 2018.
"We're a little low on this, which ... actually is a good thing for the district," Updike said.
She said enrollment numbers will continue to fluctuate throughout the school year.
Total enrollment as of September was 2,881, down by 16 from the same time last year and 142 from the year before. Enrollment has dropped by more than 5% since 2018.
District membership, a calculation based on the headcount that adjusts for part-time students, is used to determine state aid, meaning less funding for a district with a declining membership.
Beyond its effect on state aid, open enrollment also serves as both a revenue and an expense for school districts, Updike said. When a resident student open-enrolls out of a district, funding for that student gets redirected to their chosen district, and vice versa when a non-resident student open-enrolls in.
For Baraboo, open enrollment has resulted in a net loss in funds in recent years: about $732,000 in 2019-20, $975,000 last year and a projected $923,000 this year, according to Updike.
The district's 2021-22 budget hearing and annual meeting, where residents will vote on the school tax levy, will be at 6 p.m. Oct. 25 in the commons at Jack Young Middle School.
Most students who open-enroll out of Baraboo choose either home-schooling or a neighboring public school district, the report showed. Home-schooled students jumped last year to 197 from about 160 for each of the prior two years, although there were almost as many in 2017-18 as in 2020. Registration for homeschooling is open until Friday, so the 116 who registered so far this year could change, Updike said.
Those choosing other in-person public schools have declined steadily over the last five years, according to the report. A plurality of the 131 this year opted for Sauk Prairie, while Reedsburg drew the second most and Wisconsin Dells followed close behind.
Students favoring an outside virtual school dropped to their lowest number in five years. They numbered 40 this year, compared to 53 in 2020-21 and 59 in 2019-20. Most of them choose McFarland.
There was no discussion by the school board regarding the report.
Follow Susan Endres on Twitter @EndresSusan or call her at 745-3506.