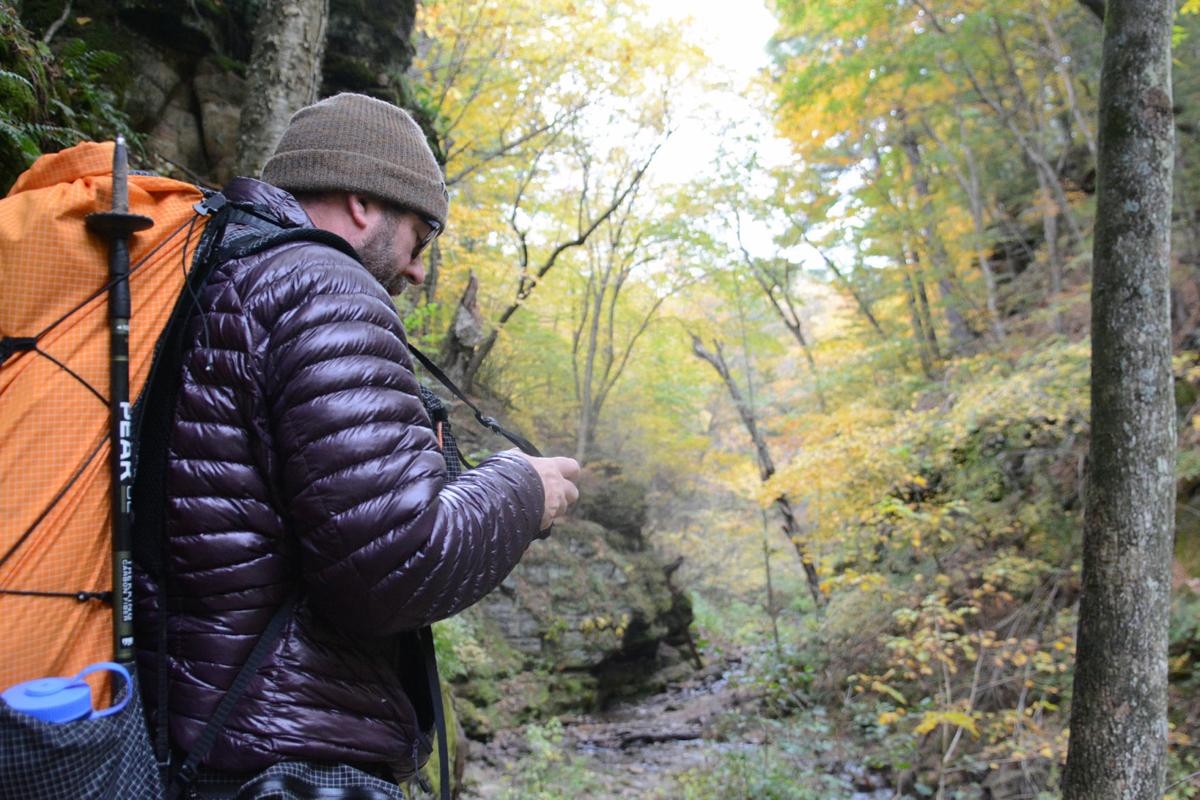 Cameron Gillie of Madison started walking more after having open heart surgery five years ago at age 47, trying to make exercise a routine part of his day, and now he's incorporating it into his work.
The fine art photographer and former photojournalist is halfway through a project to document the people and places of Wisconsin by hiking the entire 1,200-mile Ice Age Trail. It's the first time he's taken photos just for himself, "for the sake of photography," he said.
"It's surprising how much you do come across when you just slow down and take the time to see it," Gillie said.
"There's things that you had no idea was there," he said, using the example of a Romanian Catholic monastery in St. Nazianz, where he stayed for one night. "Even the ordinary things, like a barbershop, can be interesting too."
Starting his journey April 28 at the trail's eastern end in Door County, Gillie backpacked across eastern Wisconsin for a straight month before his wife picked him up for a break. By fall, he was spending roughly five days at a time on the trail and returning home on weekends.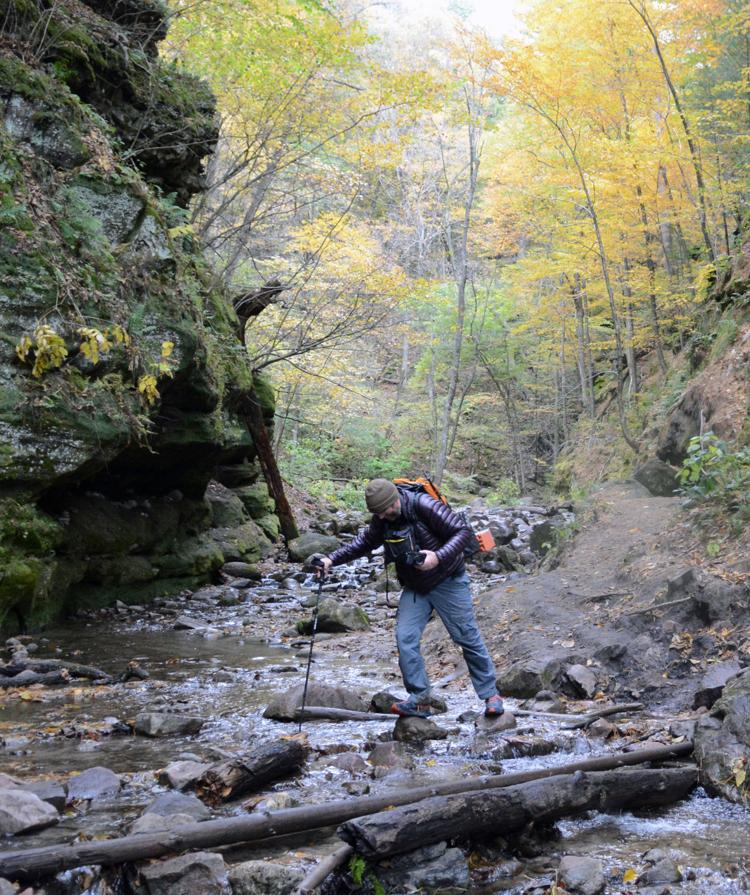 The Ice Age Trail, one of 11 National Scenic Trails, winds from Wisconsin's eastern thumb south to Janesville, then swoops north past Madison, through Devil's Lake State Park and branches off to Baraboo and Portage. It continues north until passing Antigo and swings west to connect in St. Croix Falls to the border with Minnesota.
Though the route spans about 1,200 miles, it includes both official segments and unofficial connecting routes.
Gillie reached 600 miles last week while winding down for the season. He plans to make day trips to revisit some locations over the winter but won't resume hiking the trail until spring.
When the weather warms up next year, he said he'll spend longer stints on the trail again, backpacking for weeks at a time. His backpack contains food, a tent and a sleeping bag, as well as a digital mirrorless camera and other gear, at a weight of about 20 pounds.
Gillie noted one challenge is finding a place to sleep along the trail. He camps when he can but sometimes resorts to staying in hotels or motels.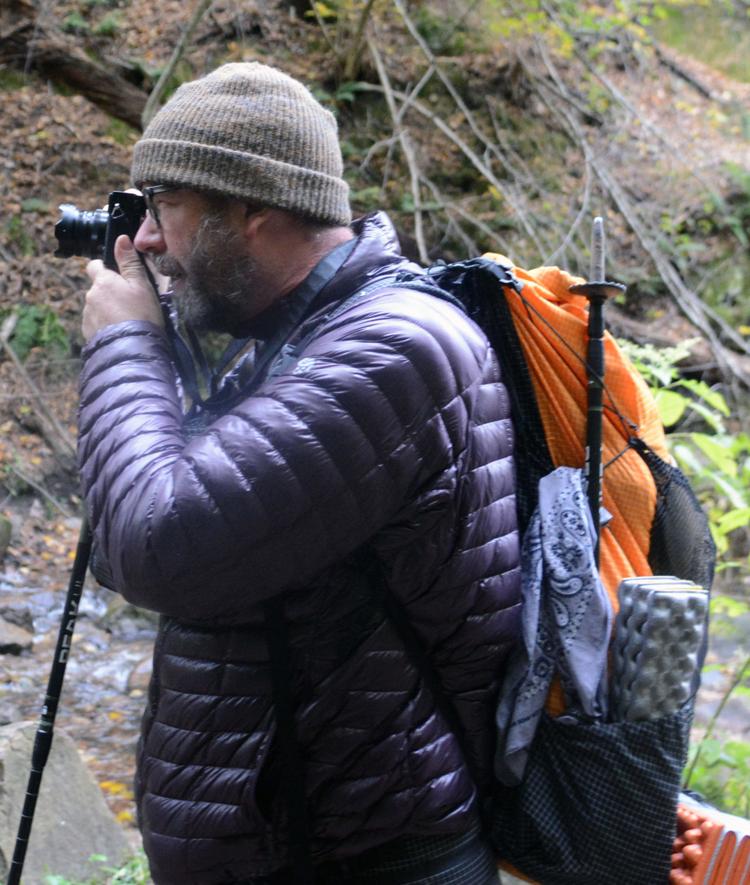 When home, he prepares packages of food and supplies, which he mails to post offices on the route so he can pick them up when he passes through.
He's enjoyed photographing the people and sights of rural Wisconsin, an endeavor similar to his previous work of photojournalism and storytelling, Gillie said. He worked for the Greeley Tribune in Colorado and the Naples Daily News in Florida, where he often covered the Everglades, before switching to other forms of photography about 15 years ago.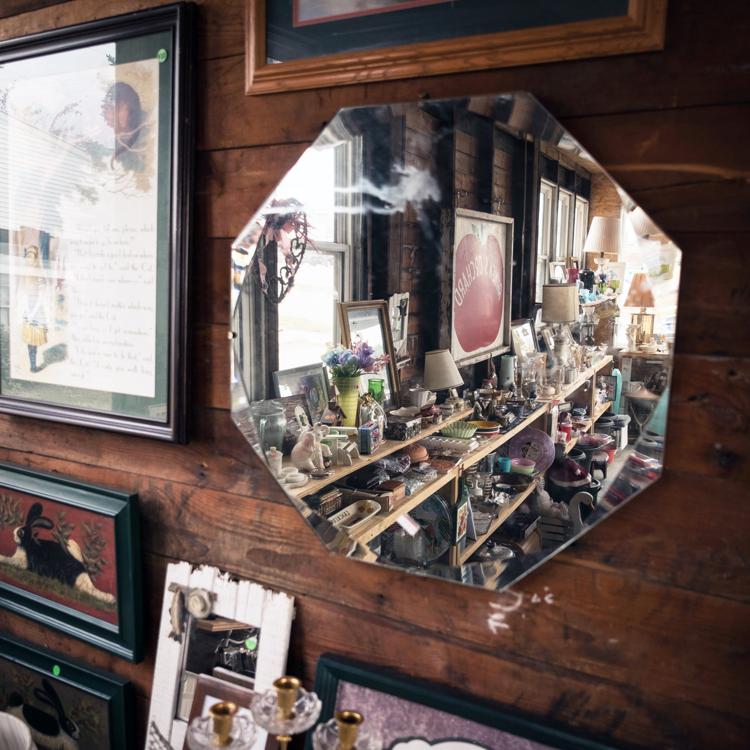 His wife, Nazan Gillie, said he's happier now that he's started the Ice Age Trail project.
"I think this really gave him an opportunity to go back to his roots, what he's really good at. He's good at telling stories through photos," she said. "I think this was his thing, and I'm glad after so many years he decided to do this."
Originally skeptical about whether he could physically hike the entire trail, Cameron Gillie said he has found it challenging to limit what he spends time on photographing.
"You could spend three weeks photographing Lodi," he said. He didn't have three weeks to spend there, but he did stop in at the Lodi Sausage Company.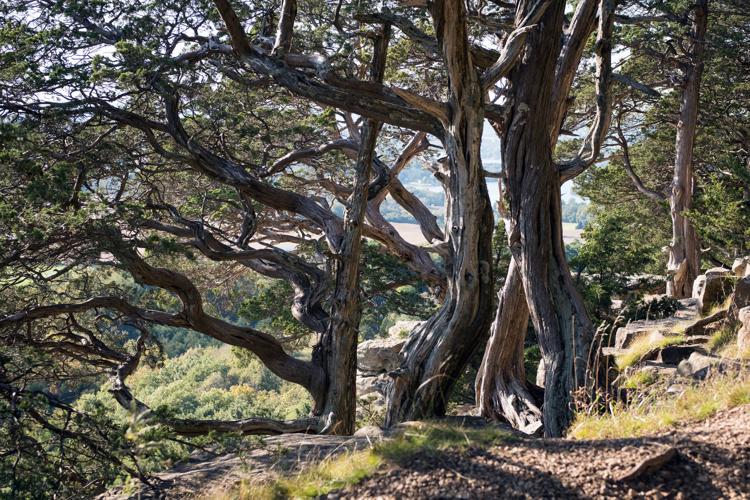 After he finishes the hike — he hopes by the end of next summer — Gillie plans to compile a photography book showing the landscape, culture and people of rural Wisconsin "with a blend of photojournalism and fine art photography," according to a news release.
The Ice Age Trail follows the terminal moraine, where glacial ice once stopped advancing and started to retreat. Gillie, who has lived in Wisconsin for 12 years, said he didn't know much about the Ice Age Trail until he started doing freelance photography for the Ice Age Trail Alliance a few years ago.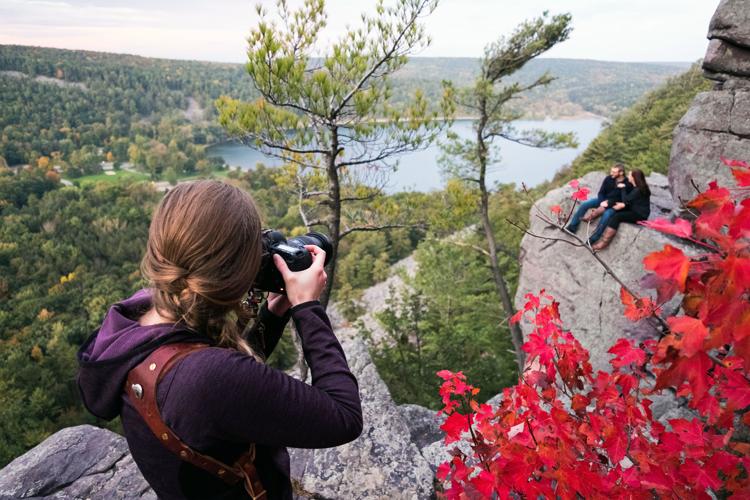 "It's an amazing trail, and so many people don't know about it, really. I think it's like Wisconsin's premier natural feature," Gillie said, comparing it to Arizona's Grand Canyon and Florida's Everglades. "I think it's kind of an untold story of Wisconsin. I don't think a lot of people realize what it is and that it's that interesting."
Follow Susan Endres on Twitter @EndresSusan or call her at 745-3506.
Be the first to know
Get local news delivered to your inbox!