More than 30 miles of state trails in Sauk and Juneau counties remain closed after storms last summer washed some portions out, according to the state Department of Natural Resources.
"The streams and river basically washed out the trail completely," Missy VanLanduyt, DNR recreation partnership section chief, said of the 400, Elroy-Sparta and Hillsboro state trails. "So there's pretty significant damage and, in most cases, the trail is not there at all."
VanLanduyt said heavy rain and flooding in August caused almost $1 million in damage between the three state trails that span from Sparta in Monroe County to Reedsburg, following the Baraboo River.
State parks, forests and hiking trails across Wisconsin sustained a total of nearly $8 million in damage last summer due to storms and tornadoes, according to a DNR news release. Many repairs have already been made — including fixing a bridge on the 400 State Trail near Wonewoc, VanLanduyt said — but others will take longer.
Eleven miles of the Elroy-Sparta trail are currently open, stretching from the Sparta Train Depot to downtown Norwalk. From there, hikers and bikers have to take a detour until they reach Elroy. They can then re-enter on the 400 trail, which after 8 miles closes from Wonewoc to La Valle. Another open portion stretches 7 miles from La Valle to Reedsburg.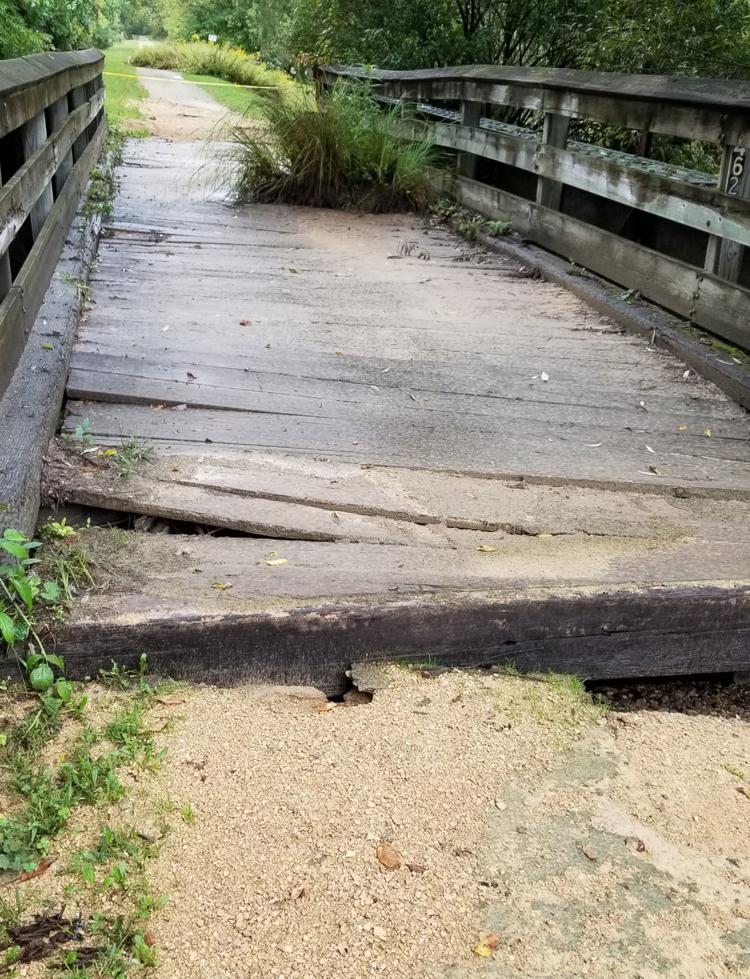 The DNR expects four sections of the Elroy-Sparta and 400 trails to open later this year. An almost 4-mile section — from Wilton to Logan Road — is slated to open next year, as is the Hillsboro State Trail from Hillsboro to Union Center.
"The staff have just been working really hard, spending every spare second that they have to try to get the trails open," VanLanduyt said.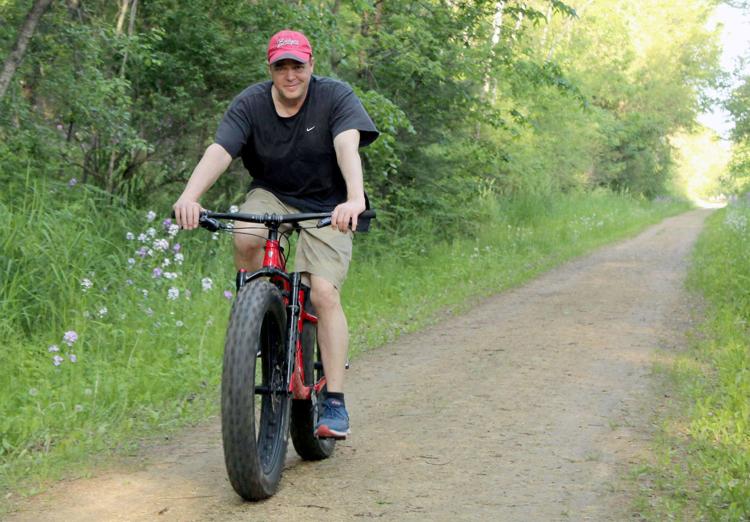 She said a consultant will be hired to work on a roughly $500,000 project to rebuild the trails and "stabilize the embankment."
Some tree removal and ditch work still needs to be done along the sections that have already been repaired, but "at least it's open and safe for users," VanLanduyt said.
As repairs continue, the DNR will update its website for current conditions and section openings. Members of the public are advised to stay off closed sections because of potential hazards, according to the news release.
DNR staff have been meeting with local groups to keep them informed of the trails' state, VanLanduyt said. The agency held an information session in Sparta Feb. 4, drawing community members, local elected officials, tourism industry representatives and business leaders.
While VanLanduyt noted the rarity of weather that would cause such damage, the agency will be taking steps to mitigate the same from happening again in the future, such as by increasing the size of culverts and "armoring the size of the trail" where appropriate.
"This was pretty catastrophic, and so it's not those type of storms that we typically see," she said. "Hopefully it's not something that we see again."
Local residents looking for alternatives can find recreational opportunities on the Great Sauk State Trail, which swings around Prairie du Sac and Sauk City, and Devil's Lake State Park near Baraboo, or by searching the DNR website.
Follow Susan Endres on Twitter @EndresSusan or call her at 745-3506.
Be the first to know
Get local news delivered to your inbox!