Anyone hiking up the west bluff at Devil's Lake State Park this weekend can take part in improving the trail by grabbing a bucket of asphalt at the bottom and carrying it up to a dropoff point.
Friends of Devil's Lake State Park President Dave Barger organized the efforts that started last weekend, drawing 10 dedicated volunteers and others who decided to lend a hand Saturday and Sunday.
"There were many people who just carried up a bucket just because," Barger said. "So that's very helpful and very generous of them."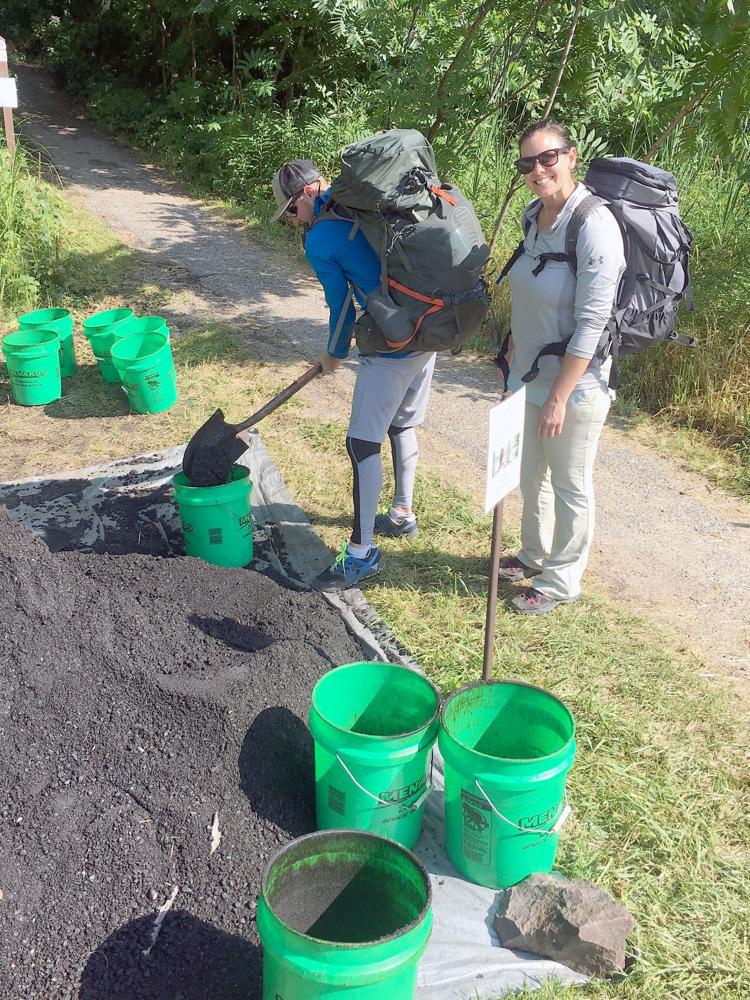 He's looking for more volunteers this weekend to help spread the asphalt and improve its tread for the safety of hikers and to prevent it from washing out. Helpers can get a free lunch and other perks, such as free camping Saturday night, supper and breakfast on Sunday, he said.
Anyone who carries 15 buckets from the trailhead to the work site — about a quarter of a mile — will get a free annual park sticker, according to Steve Schmelzer, park superintendent.
Schmelzer said coordinating volunteers to come at a particular time and day can be difficult, so organizers decided to try a more casual approach of putting the asphalt and buckets at the trailhead for visitors to take part in whenever they happened to be there.
"It actually worked a lot better than we anticipated," he said.
A prison crew used to help with trail work, but changes in the prison system ended that arrangement a few years ago, Schmelzer said. The physical labor required to haul materials up the bluffs is too much for the park's small trail crew to do on their own in a reasonable amount of time, and they can't use trucks on the trails.
You have free articles remaining.
As Wisconsin's most popular park, Devil's Lake is one of the few that brings in more revenue than it takes to run, Schmelzer said, estimating its current annual revenue at about $3 million. However, it doesn't get to keep that money.
After the state Legislature cut all general-purpose funding for the parks system in 2015, state parks started relying solely on user fees. Money generated by fees goes into one statewide pot, a portion of which gets redistributed across all state parks.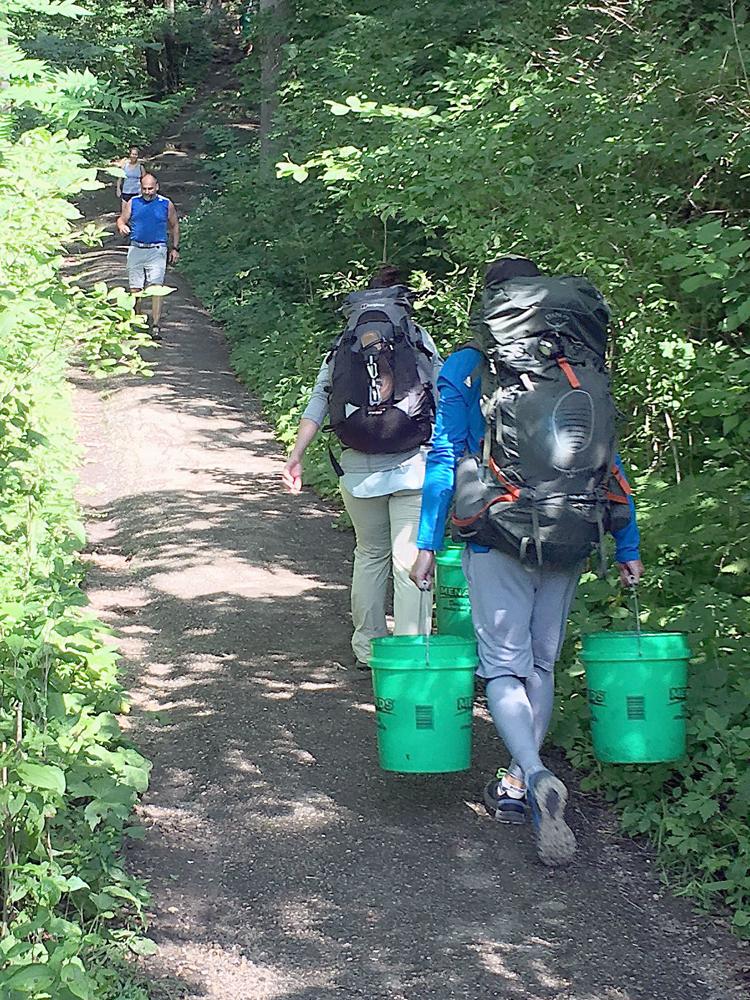 Even though the state increased camping rates and daily admission fees at Devil's Lake in recent years, the park still can't afford to hire enough staff to perform all of the necessary maintenance work, Schmelzer said.
He said the park gets about $227,000 for its annual maintenance supplies and services budget and about $130,000 for limited-term employees — but neither of those cover the trail work. The trail staff helping over the weekend is paid through donations.
State funding for the park has remained stagnant for at least five years, while costs have gone up, Schmelzer said. That's where the Friends group and the Devil's Lake Concession Corp. have helped, by gifting the park "pretty substantial sums of money in the past few years," he said.
"Are we ever going to have all the money that we need to operate the park? Probably not, so we're going to have to continue to rely on these partnerships with these different groups," Schmelzer said, noting that rock climbing groups in particular offer substantial volunteer time.
"Devil's Lake is a pretty special place for a lot of different people," he said.