Baraboo's Lisa Court was lined with cars Saturday morning for a ceremony for local women veterans on Patriot's Day. Veterans and construction workers attended the remembrance ceremony.
It began with former Marine Patrick Aker of the Baraboo American Legion reciting an invocation and then a moment of silence for the lives lost Sept. 11, 2001.
"I just love this quote, 'Veteran – a person who wrote a blank check made payable to The United States of America, for an amount up to an including their life,'" Aker said.
Then members of the Daughters of the American Revolution read biographies of a number of women going back to World War II. The ceremony was followed by a Habitat for Humanity house build.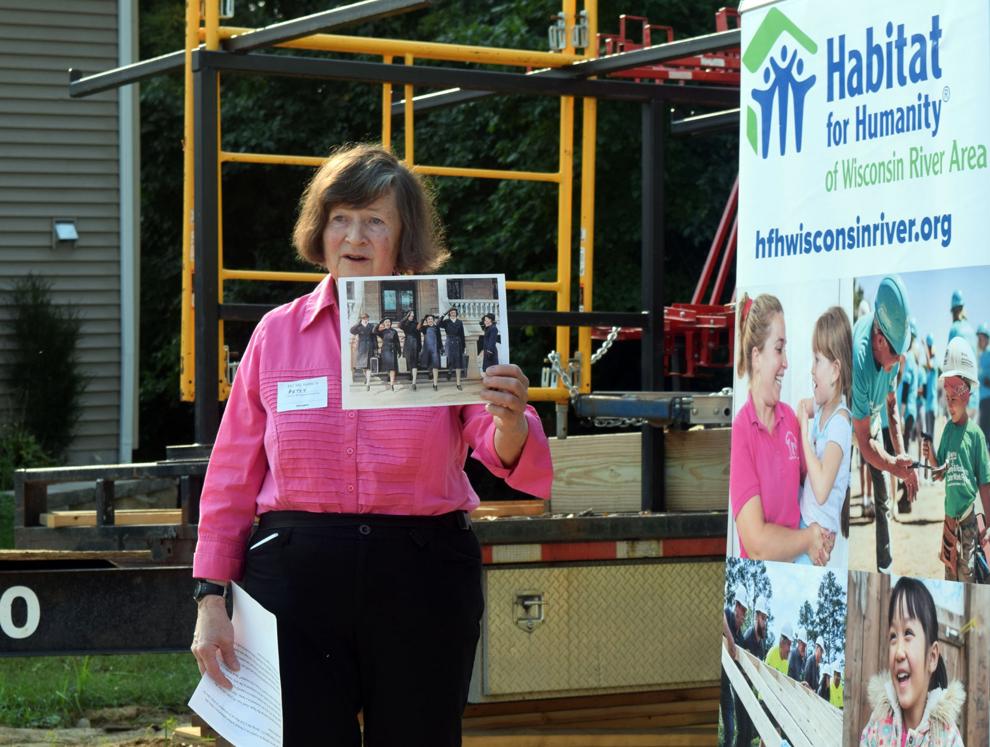 These stories included that of Juanita Goold-Wilke. Wilke was born in 1908 in Baraboo and in 1943 enlisted in the Women's Army Corps. She received officer training in Iowa in England and served in France and Germany in World War II. After the war she attempted to join the VFW, but was denied because she was a woman.
Another story was of Miriam Ben Shalom. She enlisted in 1974 and became one of the first women drill sergeants to graduate from the 84th Division of the U.S. Army Reserve. She was discharged in 1976 after declaring she was a lesbian.
Shalom challenged the policy but the Supreme Court did not hear the case. Then in 1988, the policy was reversed and Shalom became the first openly gay service member to be reinstated. She went on to found American Veterans for Equal Rights.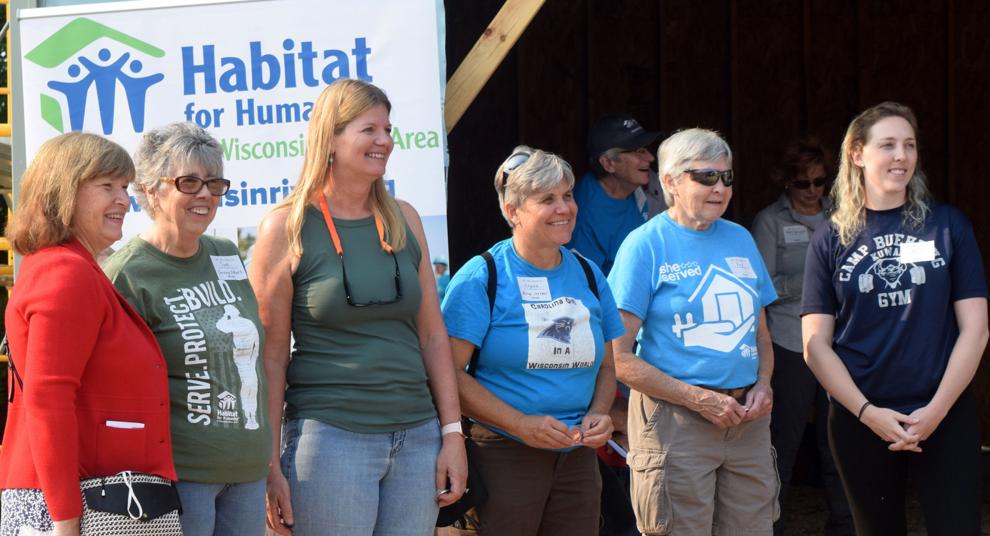 The event was part of a new program from Habitat for Humanity called She Served with help from the Sauk County Historical Society, who researched and compiled the historical information, and the Fay-Robinson Chapter of the Daughters of the American Revolution.
Executive Director of Habitat for Humanity of Wisconsin River Valley Morgan Pfaff of Habitat for Humanity said Patriots Day was a great opportunity to hold this event.
"This is an event specifically to honor women veterans in our area," Pfaff said before the ceremony. "It's the first of its kind and we'll be doing more with She Served coming up."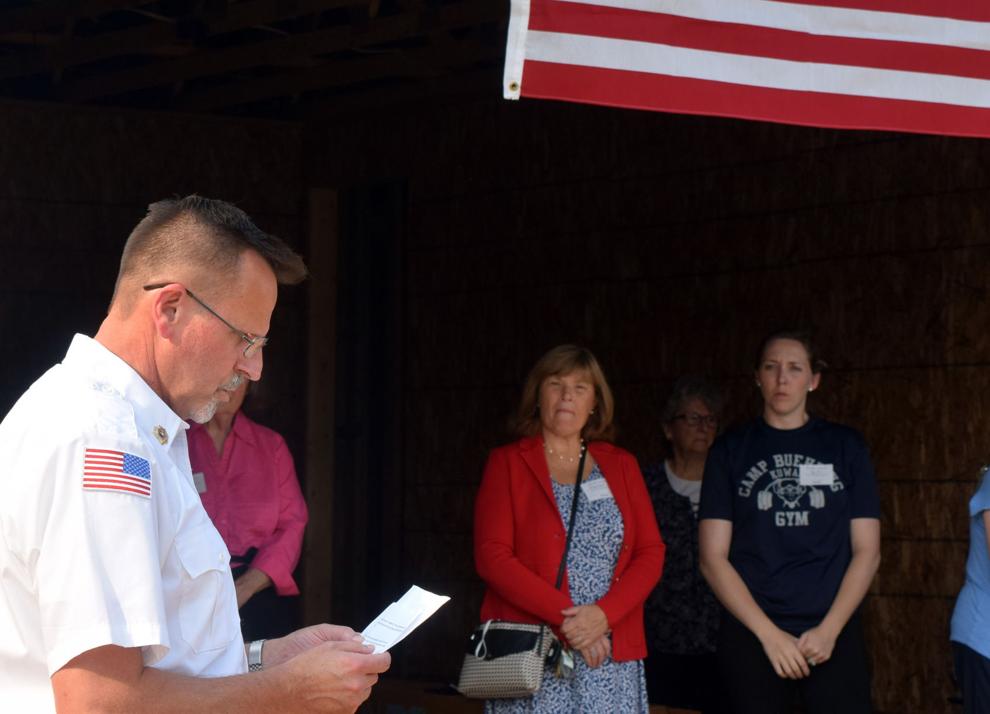 Pfaff said it just made sense to have the first She Served event on Patriot's Day.
Keynote Speaker Saturday morning was Sauk County Veteran's Service Officer Tony Tyczynski, who spoke of the growing number of women in the armed forces and their key role in veteran affairs.
"I'm happy to be here today," he said. "Women make up 16% of our military and they are the fastest growing group in veteran population."
Tyczynski said women are achieving more and more in today's military and that has a ripple effect throughout the community.
Marcia Brown concluded the ceremony stating, "Today is a day of remembrance and service."