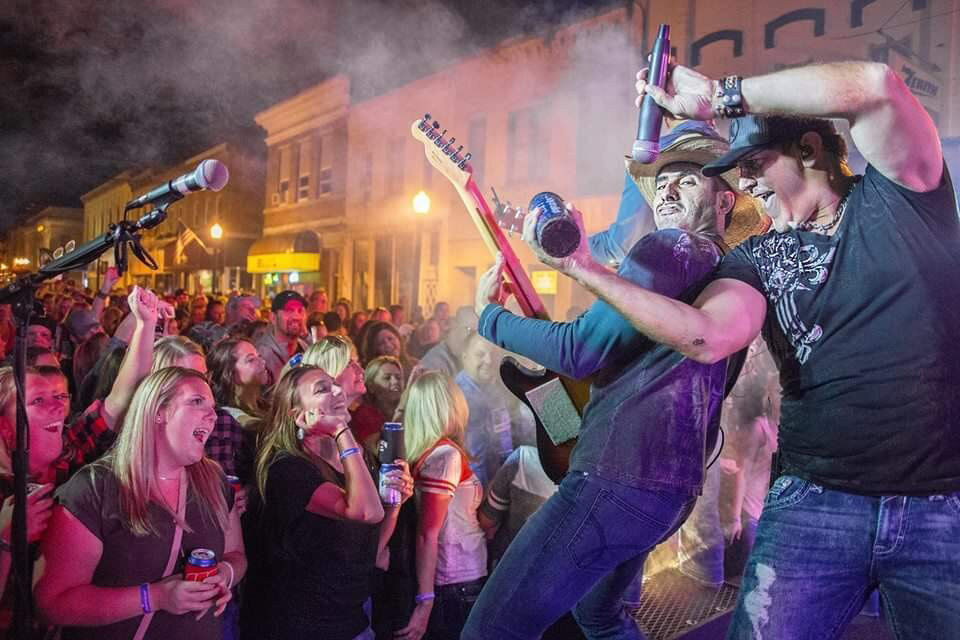 An emphasis on recognizing the importance of community firefighters' service and a street party headlined by local musicians will take center stage Saturday as the annual Fire On Oak Fest in Baraboo returns for its fifth year.
Baraboo Fire Chief Kevin Stieve said since Brothers On Oak bar organized the first event in 2015, the event has raised several thousand dollars to benefit the Baraboo Fire Department.
"We greatly appreciate the interaction with the business and their generosity. It's been very beneficial for us so far," Stieve said. "We want to do good things with the money that's raised."
Grant Slayton, who owns Brothers On Oak, 412 Oak St., Baraboo, said the annual street party helps ensure public safety by supporting local first responders.
"It's their biggest fundraiser of the year," Slayton said. "Our local fire department is the best thing we can raise money for. We get to give back to the community that supports us."
Fire On Oak Fest begins at 2 p.m. Saturday on Oak Street between Second and Third avenues in downtown Baraboo.
You have free articles remaining.
Slayton said firefighters will cook brats and serve beer.
Midwest Country Music Association artist Abby Spencer, a Baraboo native, will take the stage at 5:30 p.m., followed by a 6:30 p.m. performance by headliner Madison County, which has performed multiple years in a row.
There will be a skateboard demonstration by the nonprofit Kindness Skate Shop. Area Girl Scout troops will sell cookies, with all proceeds going toward the Baraboo Fire Department.
About 1,000 people came to the 2018 Fire On Oak Fest. Slayton said he hopes for an even larger turnout this year.
The fundraiser helps the fire department purchase tools that otherwise couldn't be afforded in annual budgets.
Stieve said the department has used funds from the event to buy rescue equipment to remove injured people from wrecked cars. The department also purchased a forceful door entry prop — a steel door with wedges for firefighters to practice on.
As recruiting local volunteer firefighters has become increasingly challenging for the department, Stieve said the event provides a crucial chance to interact with citizens and seek out more firefighters to enlist.
"Continuing to spread the word that we need people to serve the community in this capacity is paramount. It's very rewarding in the end," Stieve said.