Two skaters-turned-businessmen are giving back to their community by organizing a fundraiser for Baraboo's skate park in Campbell Park.
On Friday, Jimmy Kimball will host a new event, The Social, at his Fifth Avenue barbershop, Baraboo Social Club. It will feature live music behind the barbershop, a silent auction, and food provided by Baraboo Burger Co. Proceeds from $25 ticket sales, along with auction income, will go toward improving the city's 13-year-old skate park.
"A piece of wood and four wheels has shaped me into who I am today," Kimball said, "which makes it important that Baraboo has a proper, safe skate park atmosphere to nurture the next generation down a path of their own."
He and another onetime skate park user, Trent Capaul, want to see aging wooden ramps replaced with concrete. Capaul said security cameras should be installed to deter undesirable behavior.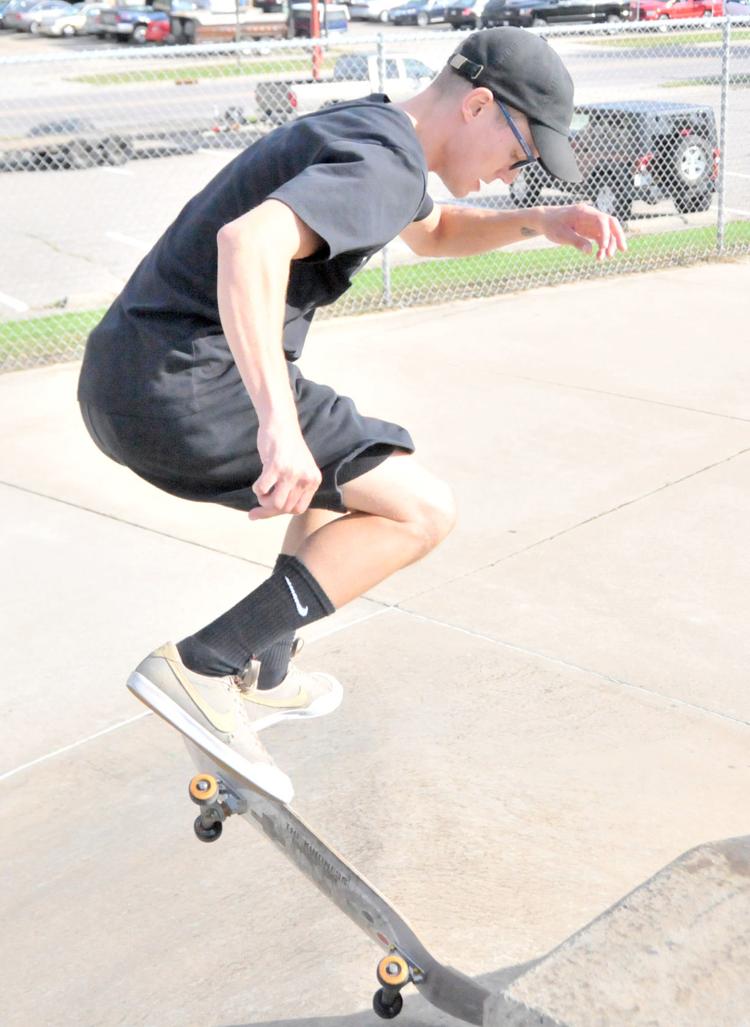 Capaul developed a line of skateboards and founded the Kindness Co. earlier this year. He approached Kimball about holding a fundraiser for the skate park.
"I'd like to see a safe, friendly environment," Capaul said.
Like Capaul, skate park user Race Frame said he'd like to see features added and a fence lining the park removed.
"I'd rather fall into the grass than run into this thing," he said while skating Monday. "There's a lot of good kids that come down here. It would be nice to modernize it so more people would use it."
Friday night's entertainment will feature local favorite Jake O'McCluskey's high-energy rockabilly repertoire, the surf band the Chickenhawks, featuring Baraboo natives Matt Schmidt and Sam Lappin, as well as Lappin's partner Andrea Stribling.
"This is an all-heart effort," Schmidt said. "I think it's going to be a nice draw."
Organizers hope to sell 200 tickets. Support has been strong, with attendees buying tickets and merchants and artisans contributing silent auction items.
"The feedback has been great," Kimball said. "People are excited."
Parks Director Mike Hardy said he's grateful private parties are matching the city's commitment to improve the skate park. The city has budgeted money for improvements the past two years. "I am impressed with this latest push led by The Social and the increased attention they have brought, which should help us secure a match to finally make a few needed improvements to the skate facility," Hardy said.
Capaul hosted skate camps over the summer and felt inspired to help improve Baraboo's skate park for the next generation of users. "We really just want this to work out for the community," he said.