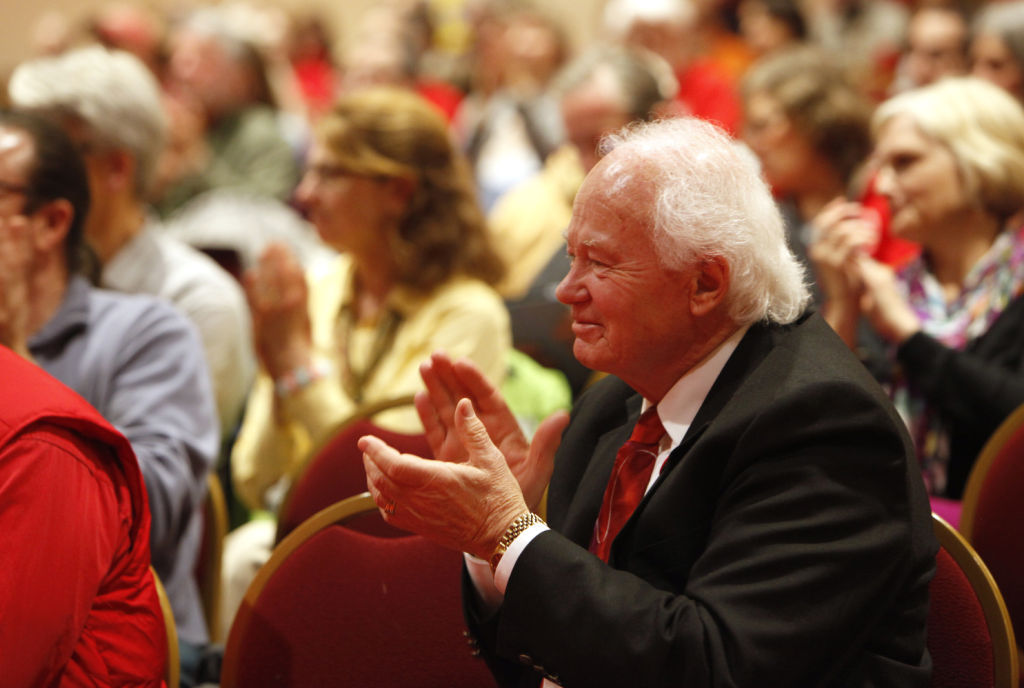 Before Act 10 took effect in 2011, several public sector unions in Dane County negotiated multi-year contracts, which were later extended for several years after Dane County Judge Juan Colas ruled the law was unconstitutional.
But after the state Supreme Court reversed Colas' ruling Thursday, it appears it's just a matter of time before the unions, like others around the state, lose long-held benefits like having dues automatically withheld from employees' paychecks or the ability to call in an arbitrator in disputes with management.
Instead, local leaders say they will be working with employees to replace contracts with employee handbooks and ordinances that will spell out pay rates, benefits and work rules.
"Most of us have assumed unfortunately that this would happen, so we have been preparing for some time," Mayor Paul Soglin said.
Madison officials have been developing plans that call for termination of eight employee contracts covering city clerical, streets, engineering, library, parks, building trades and other workers on Dec. 31. The city contracts were to expire on March 31, but their validity is now in question because they were entered into after the Colas ruling that was overturned Thursday, said city attorney Michael May.
Some changes in benefits and working conditions are likely to be included in the city handbook that replaces the union contracts, which cover about 1,000 employees, said Brad Wirtz, city personnel director.
"We've been working very cooperatively with them," Wirtz said. "It's going very well from my perspective. They are just trying to do the best they can under the circumstances."
Starting Jan. 1, city employees will choose representatives to speak for them on major issues, such as pay rates, which will ultimately be determined by the City Council, Wirtz said.
The council will also have final say on benefits and working conditions, which will be recommended by a new committee made up of employee representatives and managers, Wirtz said.
Although some have questioned whether any contract negotiated after Act 10 was adopted are now legal, Madison School District officials were confident the contracts the district negotiated with Madison Teachers Inc. would withstand any challenges. Those contracts run through June 2016.
"We believe we were on solid ground to negotiate those contracts and we will continue to follow those agreements," Madison School District spokeswoman Rachel Strauch-Nelson in a statement.
In a letter to district staff Thursday, Superintendent Jennifer Cheatham said that before the current agreements expire, the district "will begin the collaborative handbook development process that the district and our unions have had initial discussions about, in order to create a handbook for after the time of our contracts."
Madison Teachers Inc. executive director John Matthews called Thursday's ruling "absurd" but acknowledged it is the final word on the question of whether the kind of collective bargaining most public employee unions enjoyed until 2011 would continue.
County Board Chair Sharon Corrigan said she's awaiting clarification about the county's contracts, but added: "My position is that we negotiated the contracts in good faith and they should be valid." The County Board has ratified employee contracts for 2014, 2015 and 2016.
Even so, the County Board last year approved an employee handbook that would be available, when needed, to replace union contracts.
While Act 10 forbids collective bargaining on anything but base wages, "There's nothing that stops us from sitting down and hearing what our employees have to say and receiving their input," County Executive Joe Parisi said.
But Rick Esenberg, president and general counsel of the Wisconsin Institute for Law & Liberty, said Thursday that negotiations over anything other than base pay after Act 10 was passed were illegal and such contracts should be tossed out.
Earlier this summer, the Kenosha School Board settled a lawsuit brought by a former district teacher and Esenberg's law firm after the board negotiated and approved a contract with its teachers union in the fall. The contract also was nullified as a result.
Esenberg would not say whether he intended to bring suit against the Madison School District, the city of Madison or Dane County over post-Act 10 contracts, but said "clearly we've done it in the past when there has been individuals who wanted to come forward and challenge those things."