Newly released documents shed some light on the recent departure of Sauk County government's chief administrative official, which cost taxpayers nearly $135,000.
Sauk County Corporation Counsel Todd Liebman released the documents last week in response to a Nov. 4 public records request. They include an anonymous letter of allegations, a performance review, a performance improvement plan and a proposed separation agreement.
Also included was a two-page statement that former Sauk County Administrative Coordinator Renae Fry wrote as a response to the release. That document provides the first statement from Fry about a matter that ended Dec. 2 when she resigned under terms of a separation agreement.
The documents – and Fry's statement – suggest she had disagreements with Liebman and Sauk County Board Chair Marty Krueger prior to her departure. They also contain a number of other allegations.
"While I may have challenged the actions or opinions of the current Sauk County Board Chairman and Corporation Counsel, I have always done so professionally, within the scope of my duties, and with a goal of creating the best possible outcome for Sauk County," Fry wrote in the statement.
Liebman declined an interview, but provided a written statement in which he said the separation agreement prevented him from addressing certain matters. Therefore, he warned against publishing "biased, incomplete and inaccurate information," and said Fry was treated fairly and in accordance with county policies.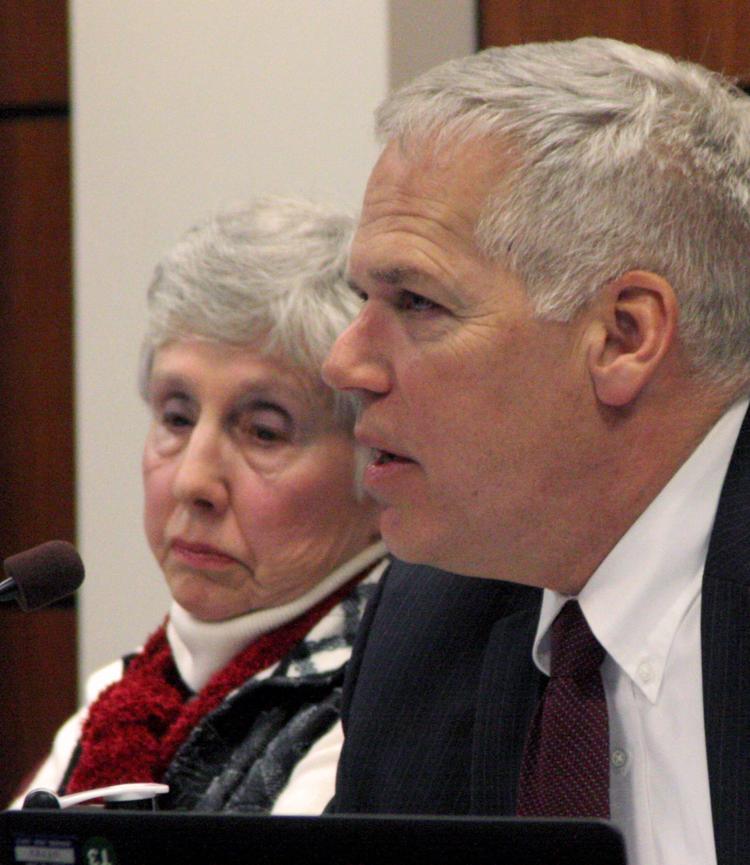 Krueger did not respond to repeated requests for comment.
Letter contains allegations
Fry, an attorney, called the anonymous, undated complaint letter "defamatory," and said she believed the allegations contained within it came from an employee who dealt with her and Krueger.
"I believe it is very telling that these concerns were never raised with me," Fry wrote, adding that she believes the letter was created shortly before she was asked to resign.
In the letter, the employee alleged Fry had "no respect" for county board members, and that she spoke poorly of Krueger. The letter also alleged that Fry misused office time, did not respect county policies or managers, and played favorites with certain departments.
The letter said Fry "does not think Todd does a good job" – a possible reference to Liebman. And although Fry's criticism of that employee "may be legitimate," the letter said, her attempts to document his errors were inconsistent with her treatment of other employees.
Some of the allegations contained in the anonymous letter appear to have formed the basis for a performance improvement plan given to Fry after two late-October meetings in which a committee discussed her six-month performance review.
Plan suggests improvements
At the end of those meetings, the board's Executive and Legislative Committee decided to extend Fry's probationary term of employment and place her on the improvement plan.
Fry wrote in her statement that the plan was drafted by Liebman with Krueger's assistance, and given to her just three days before she was offered a severance package in exchange for her resignation.
Liebman said the improvement plan was "developed, reviewed and approved" by the committee and given to Fry prior to any contemplation that she would separate from the county.
Regardless of the committee's involvement, Fry's attorney said she believes her client is correct that the document was drafted by Liebman in conjunction with Krueger. That's because her office had conversations with Liebman about Fry's statement prior to its release.
"I assume that if anything contained in Ms. Fry's response to the released documents was inaccurate, Corporation Counsel would so advise us," Baraboo attorney Nicole Marklein Bacher said. "Therefore, I have every reason to believe that all statements contained in the response are accurate."
The improvement plan said Fry should not "demean or gossip" about department heads or supervisors behind their backs. It also said she should not try to "train and control" Krueger, a reference to one of the allegations in the anonymous letter.
Four of the 13 items included in the improvement plan involved Fry's dealings with Krueger and Liebman.
One item restricted Fry from posing questions to any county employees other than department heads. It said she should not use lower-level employees as a "conduit of information."
Fry should recognize Liebman as her equal, the plan said, and not involve herself in his department. The document also said Fry should schedule regular meetings with Krueger.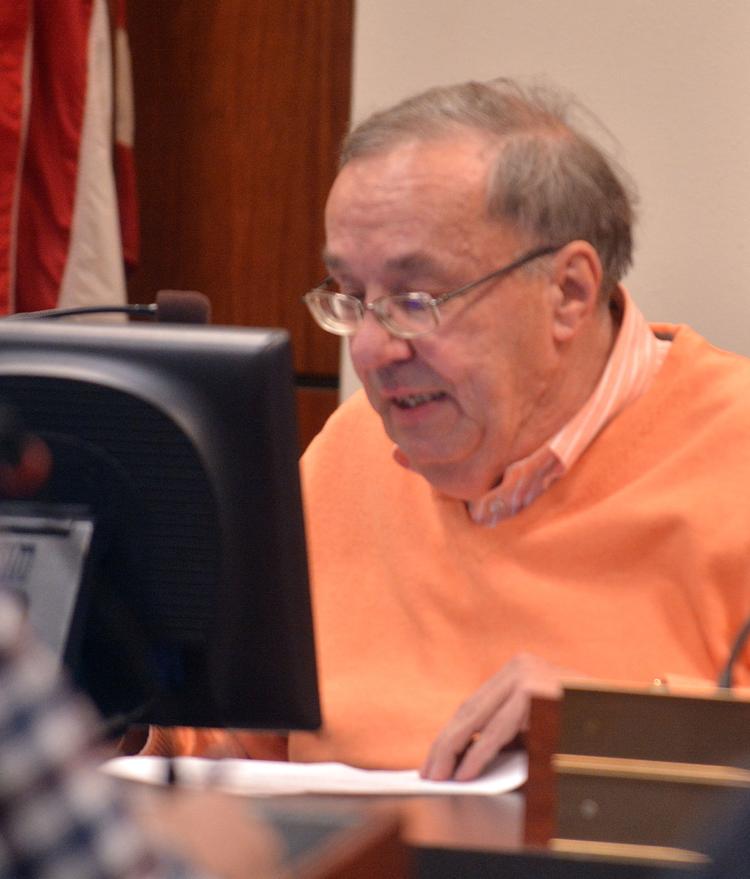 Other improvement items included implicit allegations that Fry favored or inserted herself into the operations of certain departments, including the county's Conservation, Planning and Zoning Department.
The improvement plan also demanded that Fry discontinue use of a survey she used to elicit job performance feedback. If Fry wanted to use the so-called "360 reviews," the plan said, she should have consulted with Liebman, the county's personnel director, and the board's Personnel Committee.
Reviews mostly positive
One of the records released by the county was a "360 review" Fry conducted on herself. The document says questions were sent to 27 county managers and department heads, and 16 responded anonymously.
Respondents provided more than 150 answers to 14 questions about Fry. The majority of responses were positive, but there typically were at least two negative responses to each question.
One negative response said Fry needs to "take courses in servant based leadership" and to "forge a close, working relationship" with Krueger. A reference to "servant based leadership" also was included in Fry's improvement plan.
A separate respondent wrote that Fry "does not give (department heads) the acknowledgement that they deserve" and "wants to start making changes" to county operations "without even trying to learn how and why we do things the way we do."
That response was similar to allegations in the anonymous letter, which said Fry "has no respect for the department heads" and "wants to come in and make all of these changes" to county policies "without even taking time to learn why they are done the way they are."
Positive responses to Fry's performance survey ran contrary to criticisms in the anonymous letter. They suggested that – to some – Fry provided quality leadership and was a positive influence on staff.
"As a result of her leadership our Sauk County Department Head meetings have improved dramatically," one respondent wrote. "She solicits feedback on the agendas and encourages open dialogue as part of the meeting."
Another respondent wrote that Fry has "brought structure to the Department Head Meetings that gives the group a sense of purpose to attend."
Fry wrote in her statement that she sought the anonymous reviews to improve herself, but the results never were shared with her prior to her departure.
"I would note that most of these evaluations are positive, though there are a few negative reviews," Fry wrote in her statement. "In my experience, it is difficult to both be an effective leader and please everyone all the time."
Separation agreement
In early November, three days after she was provided the performance improvement plan, Fry was offered a separation agreement.
That newly released, unsigned agreement was set up for Krueger's signature. Fry said it was presented to her by Liebman's employee, Principal Assistant Corporation Counsel Deb O'Rourke. Liebman was asked to confirm that information, but did not.
The County Board did not vote to approve a separation agreement with Fry until a special Nov. 21 closed-session meeting. Working with an attorney, Fry negotiated and signed an agreement Dec. 2 that entitles her to 12 months pay.
That's double the six months pay included in the early November offer. The final deal will cost taxpayers nearly $135,000.
The agreement also prevents Fry, Liebman, and Krueger from speaking openly about the matter.
Liebman possesses a complete list of allegations against Fry that he drafted, but has declined to release it, citing attorney-client and work-product privileges.