Baraboo Common Council approved a city policy Tuesday granting employees a three day window to await test results while not losing income.
Interim City Administrator Ed Geick presented the policy during the council meeting at City Hall, noting that it follows federal guidelines. It had been approved by the Finance and Personnel Committee and recommended for adoption by council roughly an hour before the meeting began. It had been initially presented to the committee Aug. 8, but was considered by city staff before its final recommendation.
"We have reviewed it several times among the department heads and have made a number of changes on it within the last couple of weeks," Geick said.
Per the policy, employees must inform their supervisor or the overseer of their department, or even the city administrator, if they test positive for COVID-19 or have been ordered by a medical care provider to quarantine themselves. They can only return to work if the administrator and the department head agree to modify the employee's work environment or the worker receives clearance from a health care professional to return to work.
If an employee has symptoms of the novel coronavirus or possible exposure, they are required to tell a supervisor and may be ordered to go home. In this case, they will be placed on temporary paid leave up to three days unless they can work remotely or already have planned vacation time.
"This allows them time to go ahead and get tested and have no count against their sick leave or vacation time during this period," Geick said. "For us, it makes it a little bit easier to make sure employees feel if they need to get tested, they are without any ramifications while doing so."
An employee "must be tested for COVID-19 or seek medical care within three days of being ordered" unless approved by the city to return to work. They are also allowed to use sick leave, vacation hours, federal paid sick leave or use the Family and Medical Leave Act. Geick said they have already used the three day waiting period more than once.
Anyone caring for someone diagnosed with COVID-19 and not been exposed can pursue eligibility for federal paid sick leave or the Family and Medical Leave Act. The same applies for any employees who need to stay home to provide childcare due to the closure of a school or facility.
Baraboo Common Council member Tom Kolb wanted clarification on the initiation of the three day period. Geick said it begins when the employee reports to their supervisor. Kolb asked why the city was "carving that out from sick leave," but was satisfied when Geick said it was under federal regulations.
"In many cases," Geick said, test results have taken up to two days. The period of paid leave allows time for employees to receive their result without possibly exposing other employees.
"They may or may not need those three days," Geick said.
The policy also includes requirements for city employees to wear masks unless in an emergency situation. Employees are allowed one free, reusable mask from the city and must where facial coverings over their mouth and nose when social distancing is not possible. They must follow social distancing requirements, like maintaining six feet of distance when possible, not shaking hands or engaging in other physical contact and limiting meetings in person to only when technological replacements can't be used.
Other sections of the policy require employees to follow personal hygiene practices "except in emergencies or when significantly impractical" like disinfecting computer equipment, meeting rooms and kitchen areas after use. They also must ask for cleaning supplies from their supervisors when low, perform cleaning as assigned and use proper disinfecting supplies.
Employees are required to report to self-monitor for COVID-19 symptoms and also to report to their supervisor if they are diagnosed with the novel coronavirus, advised or ordered to stay home by a medical professional, are notified of their exposure to COVID-19 or develops any of the symptoms of the virus, like a high fever, shortness of breath, loss of sense of smell or taste and severe fatigue.
The policy adopts a zero tolerance harassment approach and requires any employees with knowledge of another's symptoms to keep them confidential unless permitted by the city administrator or required by law. The harassment policy notes that any employee "reasonably suspected of harassing another employee for following any of the required policies" will be investigated and "shall be subject to discipline up to and including termination."
Council members approved the policy on an 8-0 vote. Michael Plautz was absent.
Approved unanimously the Baraboo Country Club's request to subdivide half an acre at the southwest corner of the business on Walnut Street for the construction of a new single-family home.
Authorized unanimously the purchase of a 14 foot Zodiac inflatable boat with a motor and trailer from the Sauk County Sheriff's Office for $3,400 at the request of Baraboo Fire Chief Kevin Stieve, who said the boat would be useful to the department when it performs water rescues in the Baraboo River and Devil's Lake.
Approved unanimously directing city staff to pursue federal and state grant opportunities as they are discovered.
Health Director concerns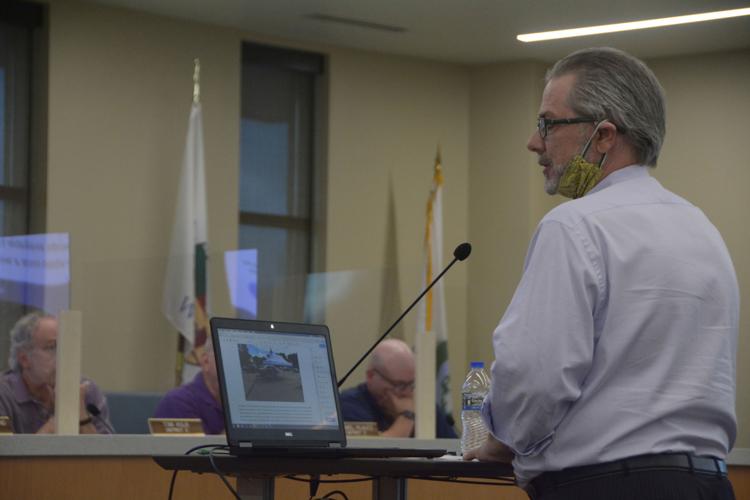 Masked listening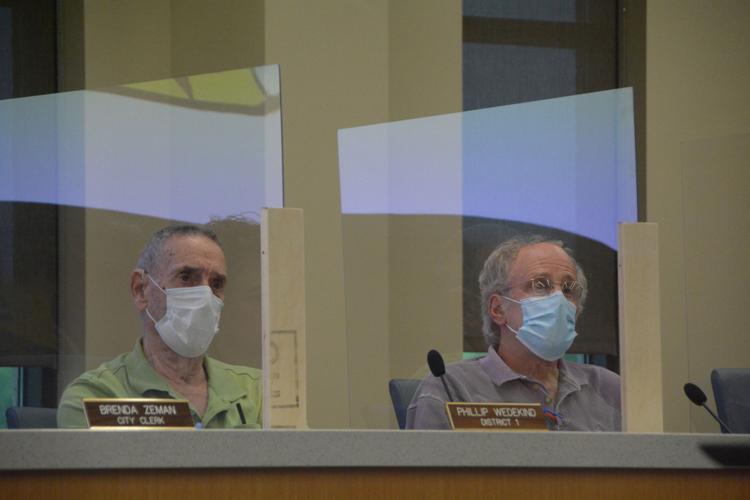 Baraboo council adjusts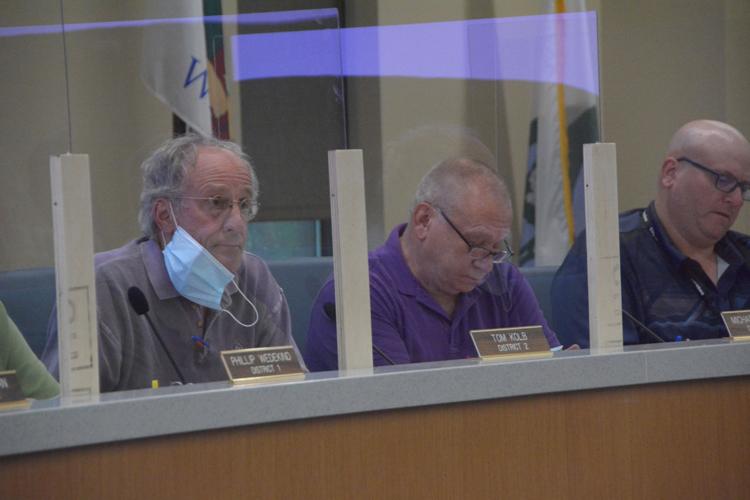 Council adjusts to pandemic rules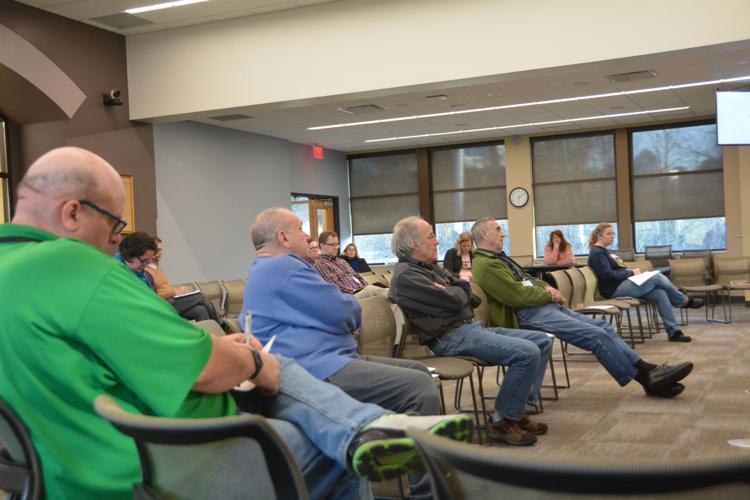 City Administrator Kennie Downing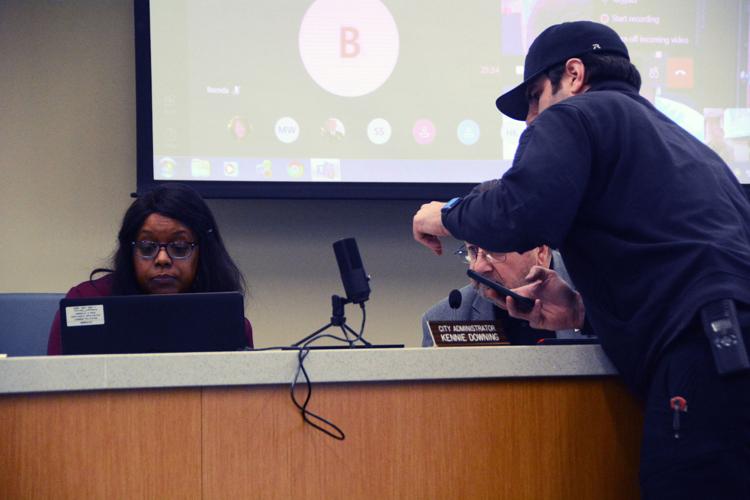 Tom Kolb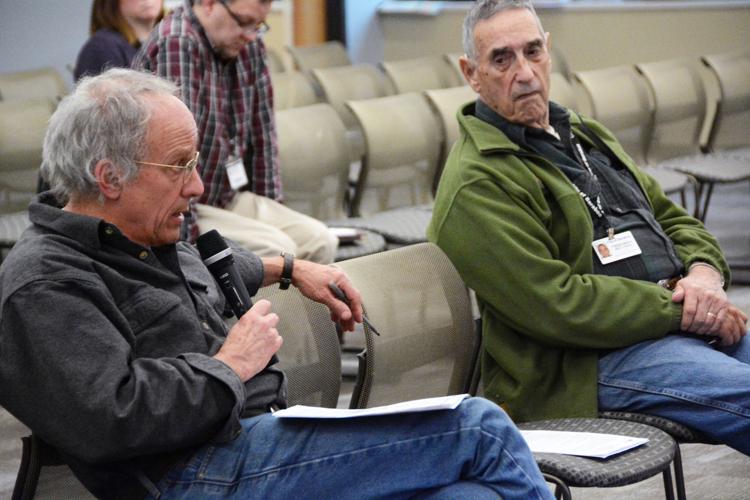 Mayor Mike Palm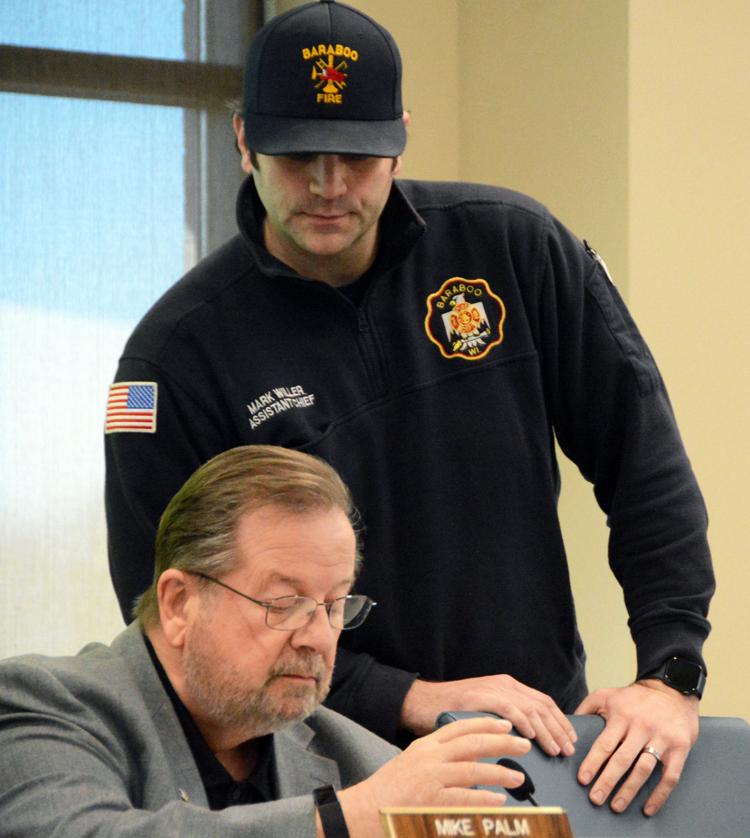 Laura Walczak, SSM Health St. Clare Hospital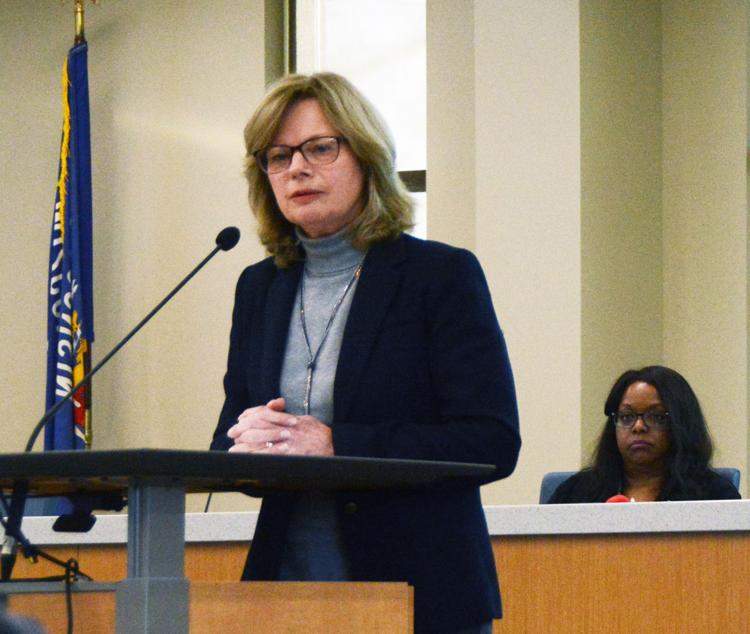 Baraboo Police Chief Mark Schauf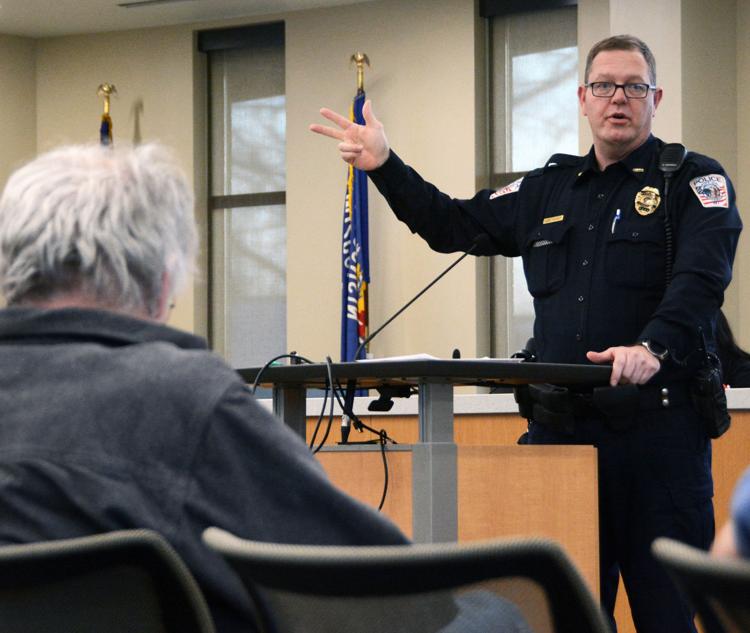 Baraboo Fire Chief Kevin Stieve (copy)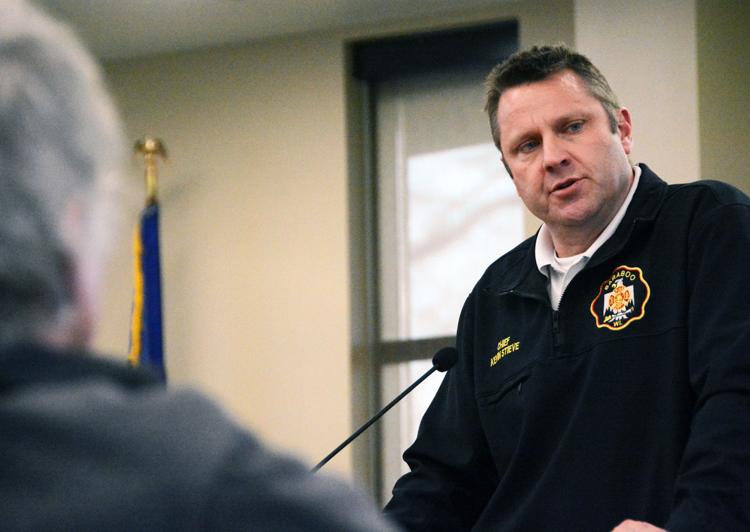 Baraboo Mayor Mike Palm (copy)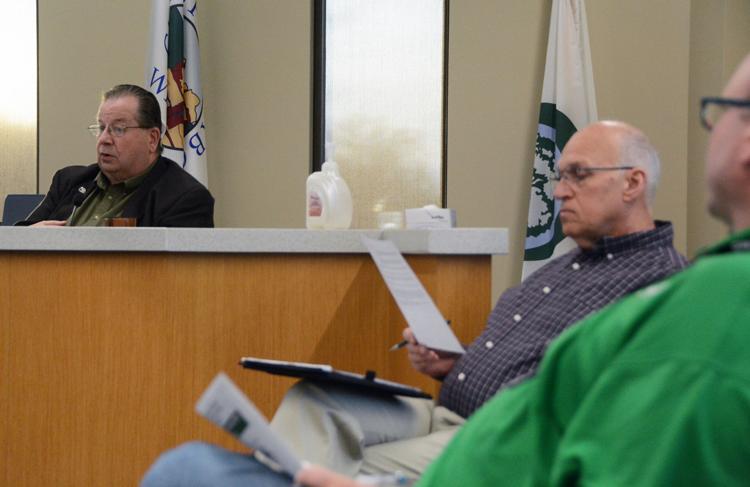 Baraboo City Administrator Kennie Downing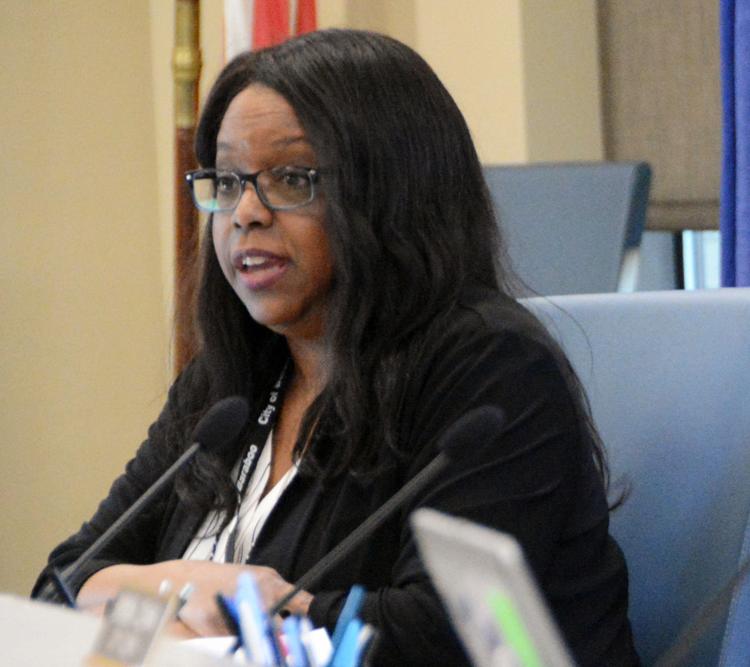 Follow Bridget on Twitter @cookebridget or contact her at 608-745-3513.
Concerned about COVID-19?
Sign up now to get the most recent coronavirus headlines and other important local and national news sent to your email inbox daily.