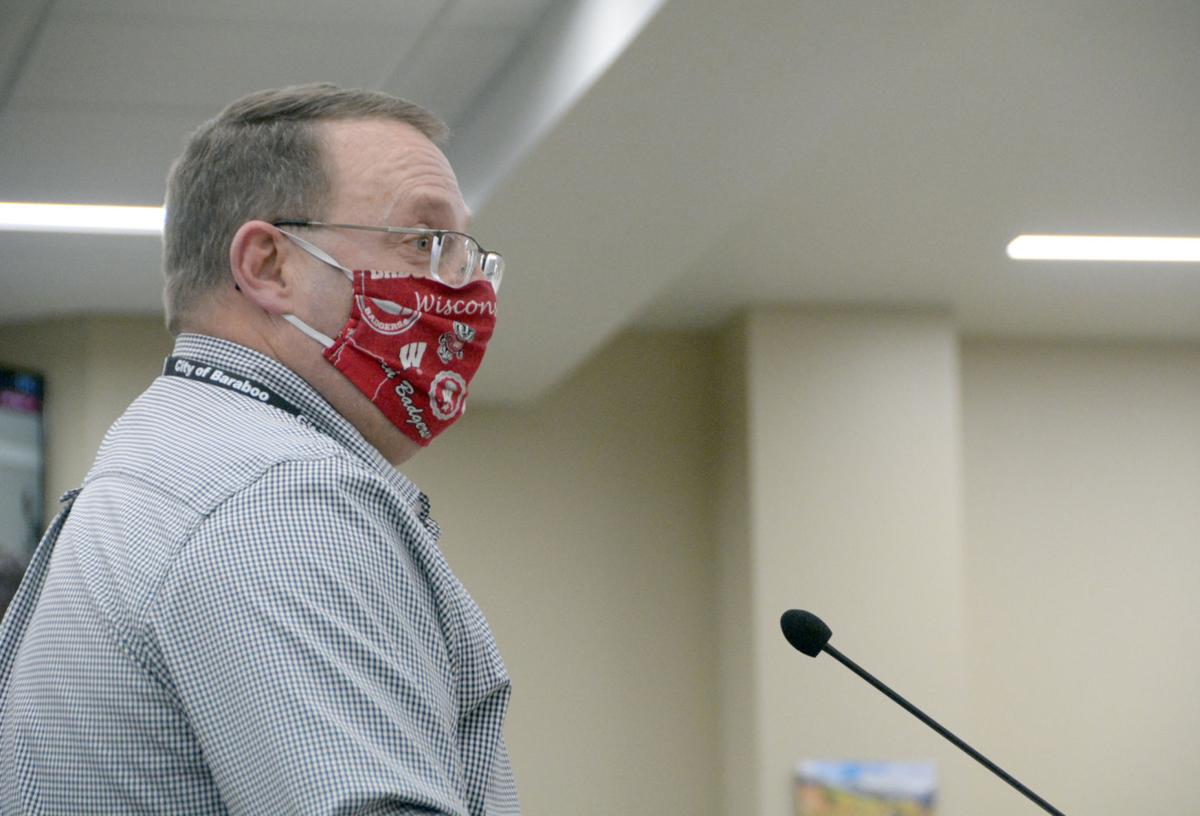 Baraboo Common Council members approved more than one improvement project slated for the summer during its meeting Tuesday.
Utility Superintendent Wade Peterson presented a plan for "some significant sanitary sewer main rehabilitation," in which 2,883 linear feet of main will be worked on to fix any root issues as well as repair any holes or cracks in it.
Council members unanimously approved a proposed bid from Michels Corporation, a sewer and water construction company, at slightly more than $77,000. The budgeted amount for the project was $85,000. Michael Plautz was absent.
Peterson said there are three areas where 6 mm thick cast-in-place pipe will be installed. The work will include cleaning the existing main, measuring its length and recording where it has lateral connections.
The first area will be 1,228 feet of 8 inch pipe, which will cover four blocks of Ninth Avenue, from Wood to Draper Street, Peterson said. The second is 530 feet of 12 inch pipe along Washington Avenue near College Avenue. The third area is a combination of pipe sizes along Seventh Avenue. There will be 598 feet of 8 inch pipe from Center to Park Street and 527 feet of 10 inch pipe on Summit Street from Sixth to Seventh Avenue, he said.
There is not a specific start date for the work to begin. Peterson said now that the bid has been approved, the contractor will set a schedule. With approval this early in the year, he said it will likely begin in the spring or early summer.
Director of Public Works Tom Pinion also presented project sidewalk construction where none currently exists, including more than 2,000 square feet along the east side Remington Street between Second and Fourth Street; 4,400 square feet of Third Street between Remington and Jefferson Street; and about 660 square feet of Camp Street between Fifth Street and its southern alley.
Council members agreed to use state statute to levy special assessments upon property owners at the location of the new sidewalks. Council member Tom Kolb asked when homeowners would be notified, Pinion said certified letters would be sent out the next day. A public hearing for the improvements will be held March 23 at City Hall.
There were six street project proposals also approved as a slate Tuesday without any discussion. Pinion said the work is approved annually for asphalt and curb work.
He said 2021 might be the earliest they have put out bids, which may have saved money.
D.L. Gasser Construction was approved for two proposals; one for asphalt paving at nearly $95,000 and for paving materials at slightly more than $41,000. ABBS Paving was approved for more than $33,000 of asphalt patching. T2 Contracting LLC had a bid of more than $68,000 for curb and gutter work as well as sidewalk repair. Yahara Materials was approved for $6,100 of crushed rock and Robinson Brothers at more than $39,000 for crushing of concrete and asphalt. Street improvements for 2021 are slated to be along Fourth Avenue, from Summit Street to West Street; a block of Seventh Street between Ash and East Street; roughly half a block of Camp Street near Langer Park; Remington Street from Fourth to Second Street; and Third Street from Remington to Jefferson Street.
Approved a change to parking to allow for a stall to be used by someone with a physical disability outside 409 Fourth Street on an 8-0 vote.
Approved a requested zone change that the worship area of a former church at 620 South Parkway be converted for a small space to host instructional classes by owners Andrew Clark and Amanda Ivy on an 8-0 vote.
Approved a bid for mowing weeds and other growth care to Sunrise Property Care at a minimum charge of $40 and one cent per square foot of non-vacant lots.
Approved an annual contract for the mowing of median strips along State Highway 136 at the rate of $55 per diem to Top 2 Bottom and $30 per hour for additional weed pulling.
Approved a word change to an October resolution that authorized Community Development Authority Executive Director Patrick Cannon to sign grant application materials to the U.S. Department of Commerce Economic Development Administration. The change, which states that the project funding is "available, unencumbered and committed to the project," was at the request of the EDA, said City Administrator Casey Bradley.
Approved a reappropriation of budgeted $14,500 to carry over to 2021 for building improvements to a city cold storage facility.
GALLERY: Baraboo city officials
Mayor Mike Palm
Council adjusts to pandemic rules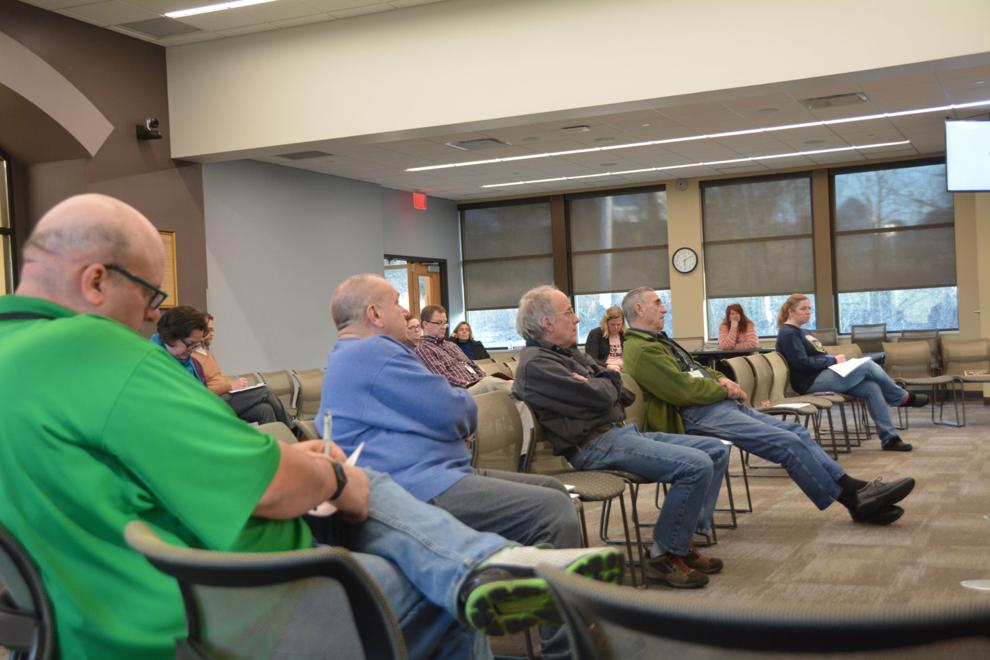 Baraboo City Administrator Kennie Downing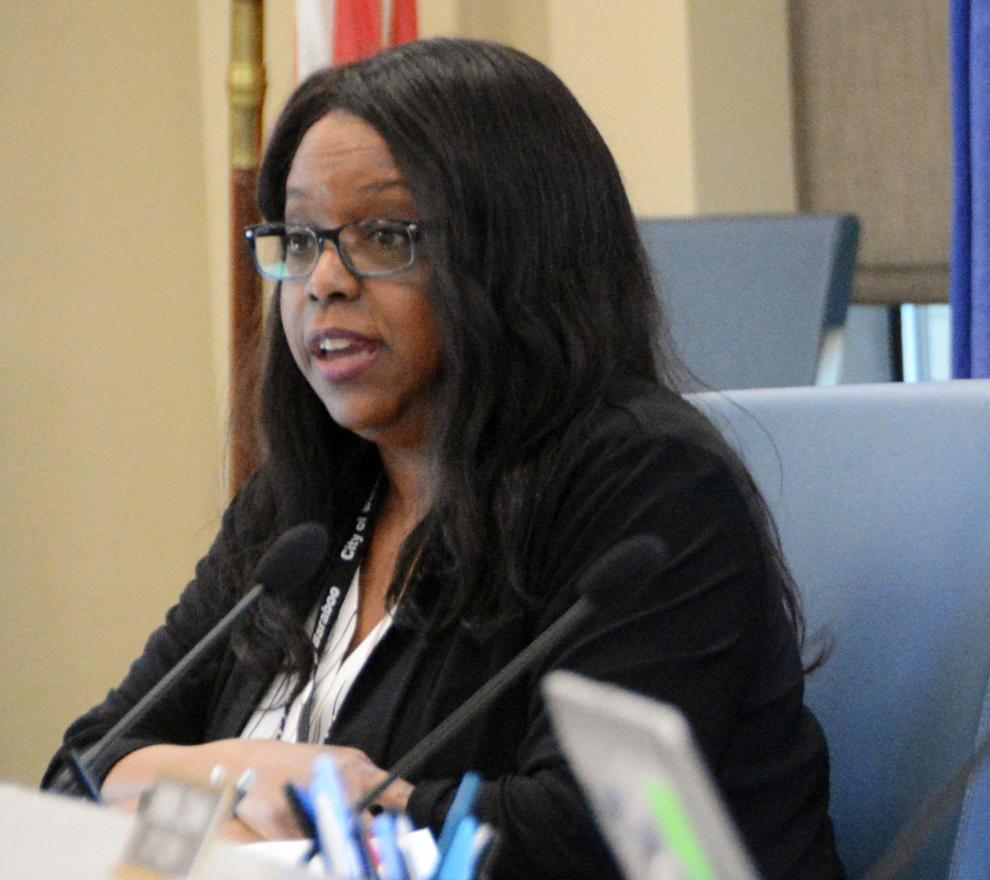 Baraboo Mayor Mike Palm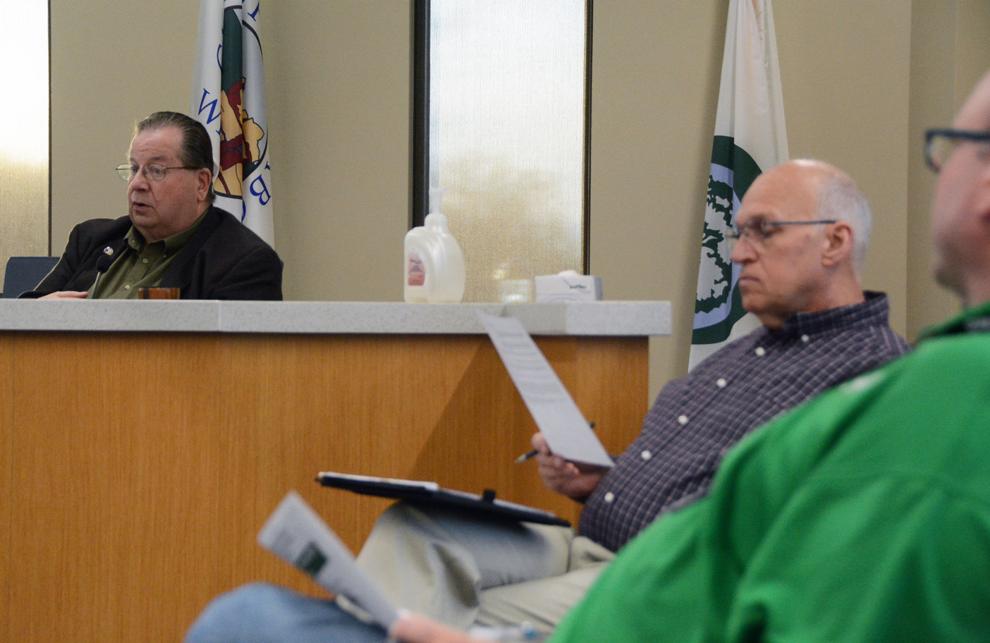 Baraboo Fire Chief Kevin Stieve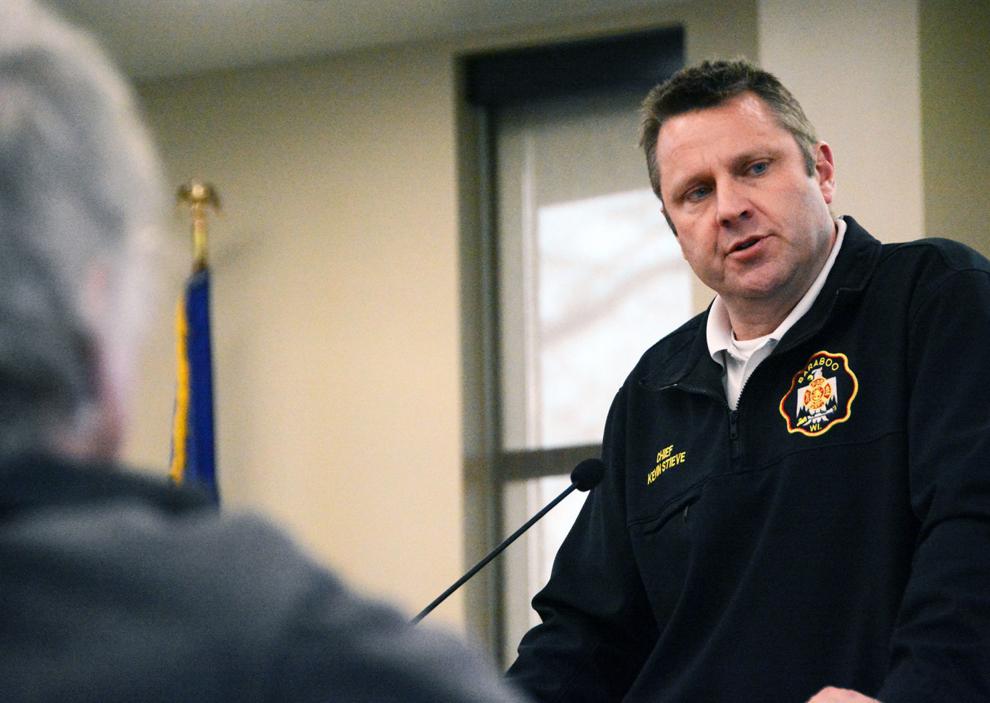 City Administrator Kennie Downing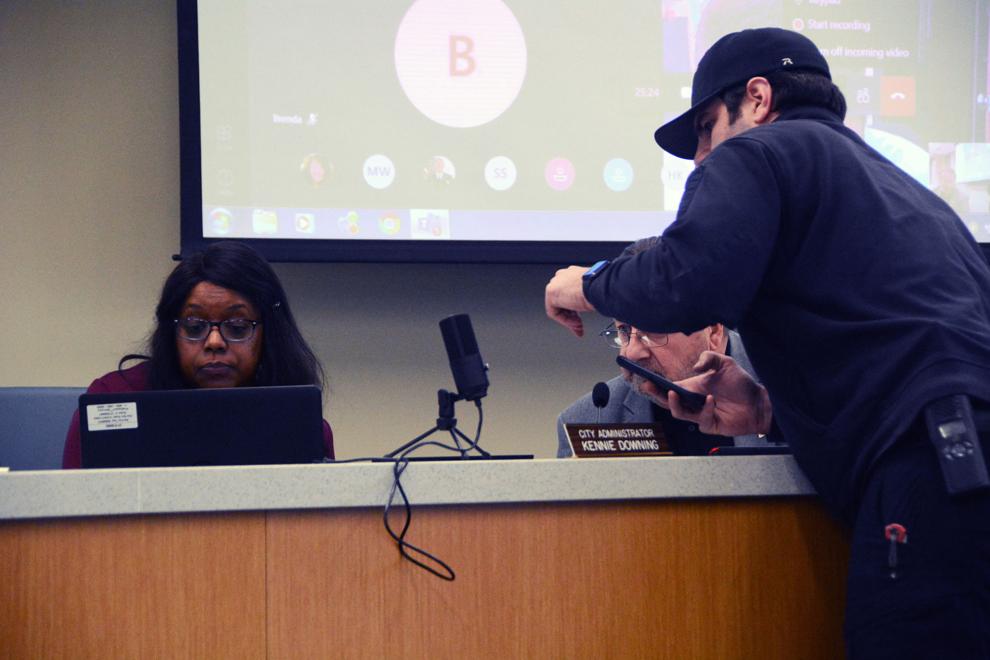 Scott Sloan sworn in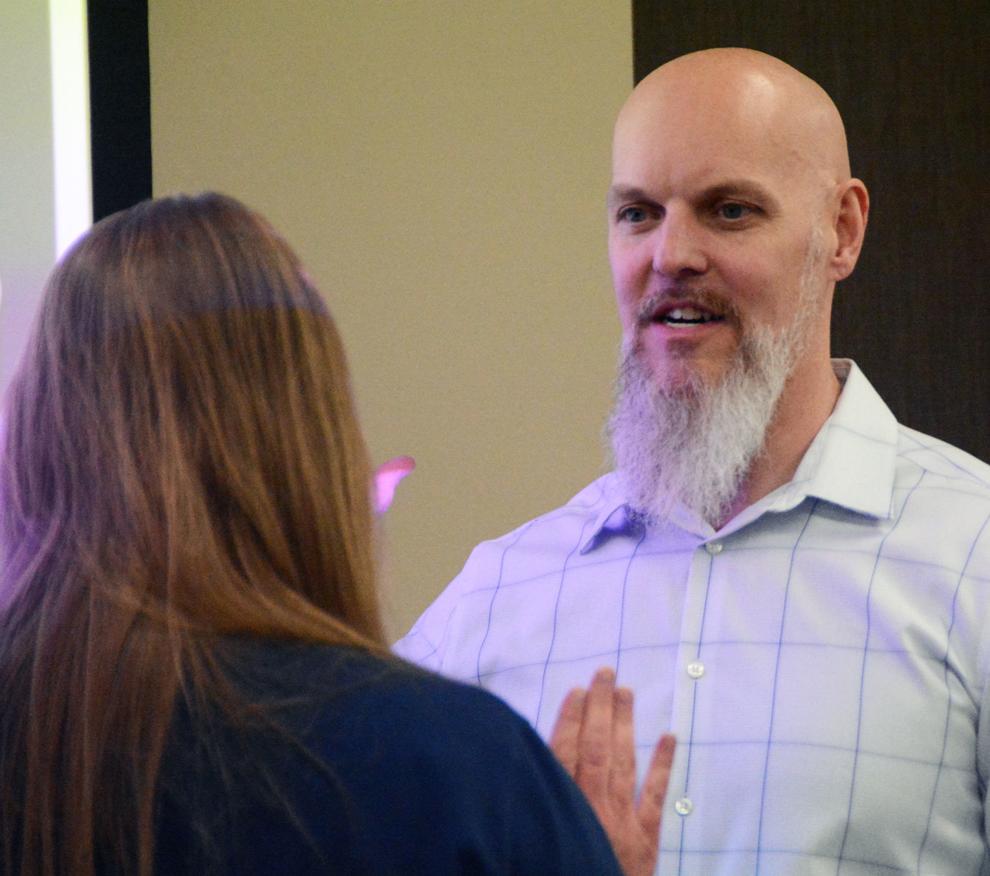 Baraboo Police Chief Mark Schauf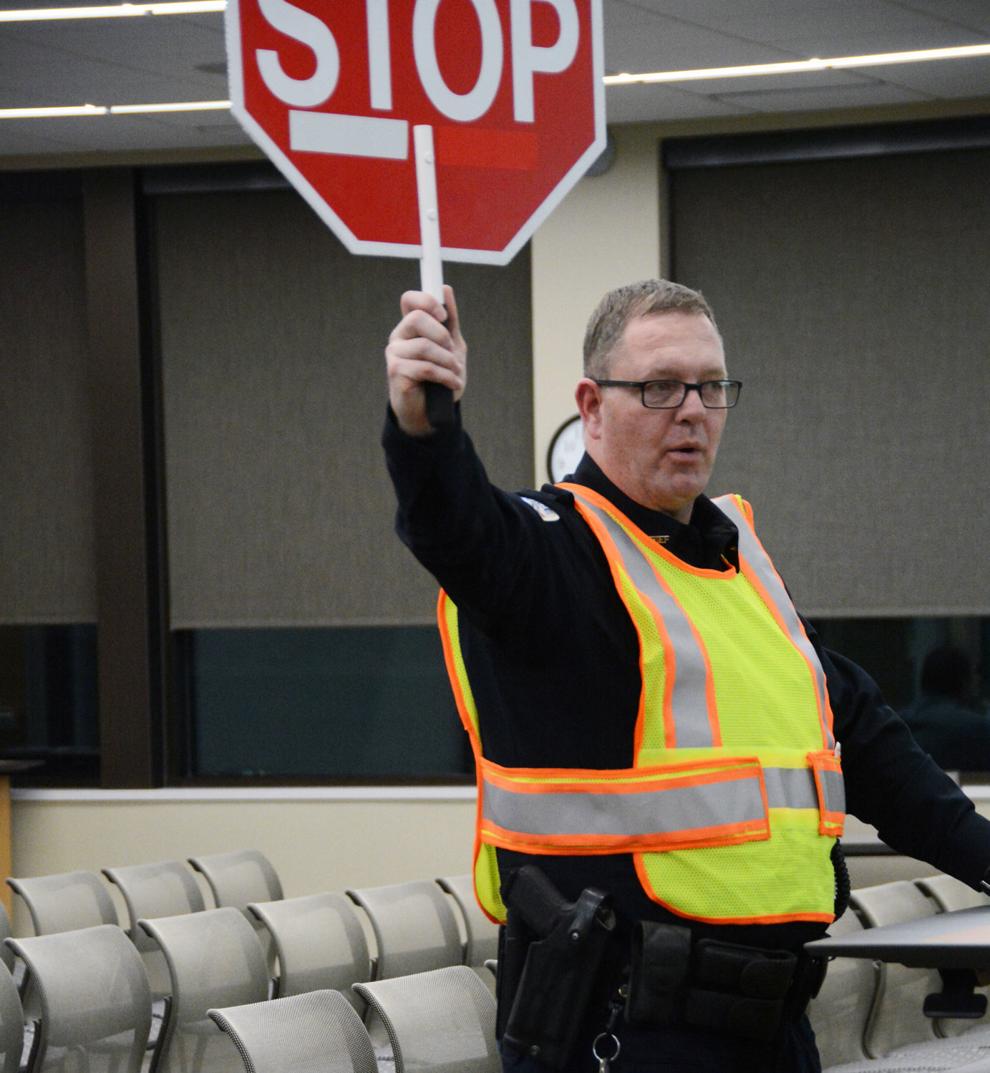 Critical of fee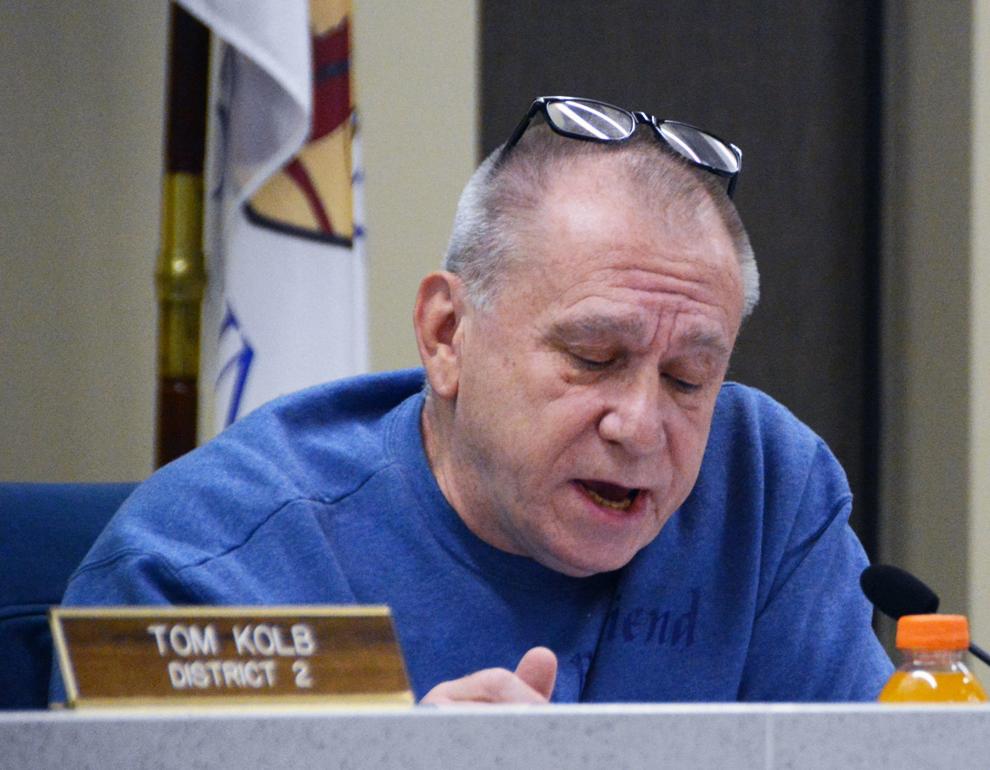 Baraboo Fire Chief Kevin Stieve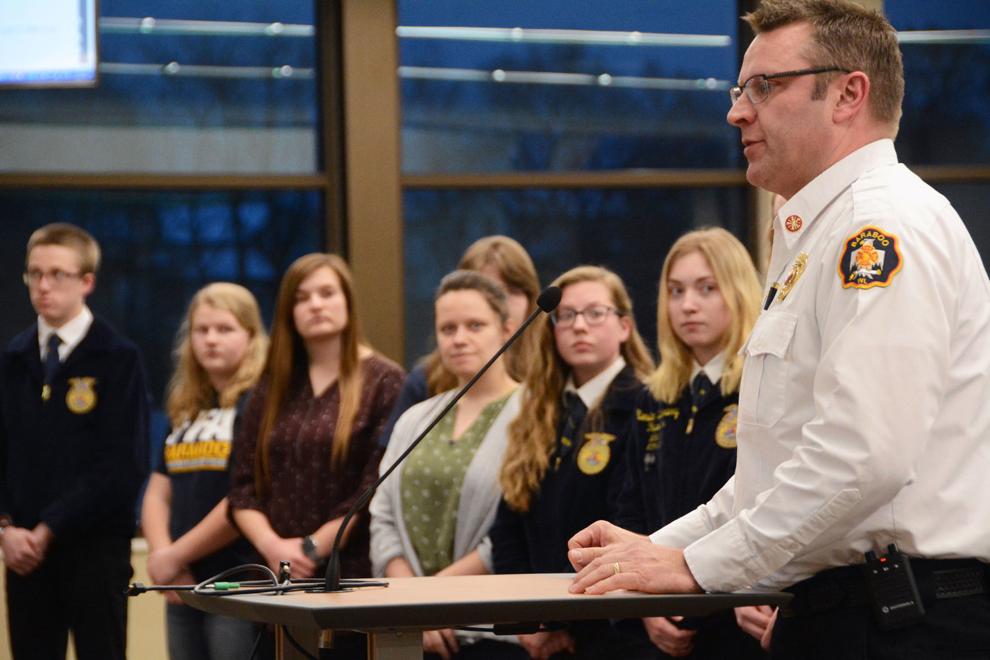 Reviewing finances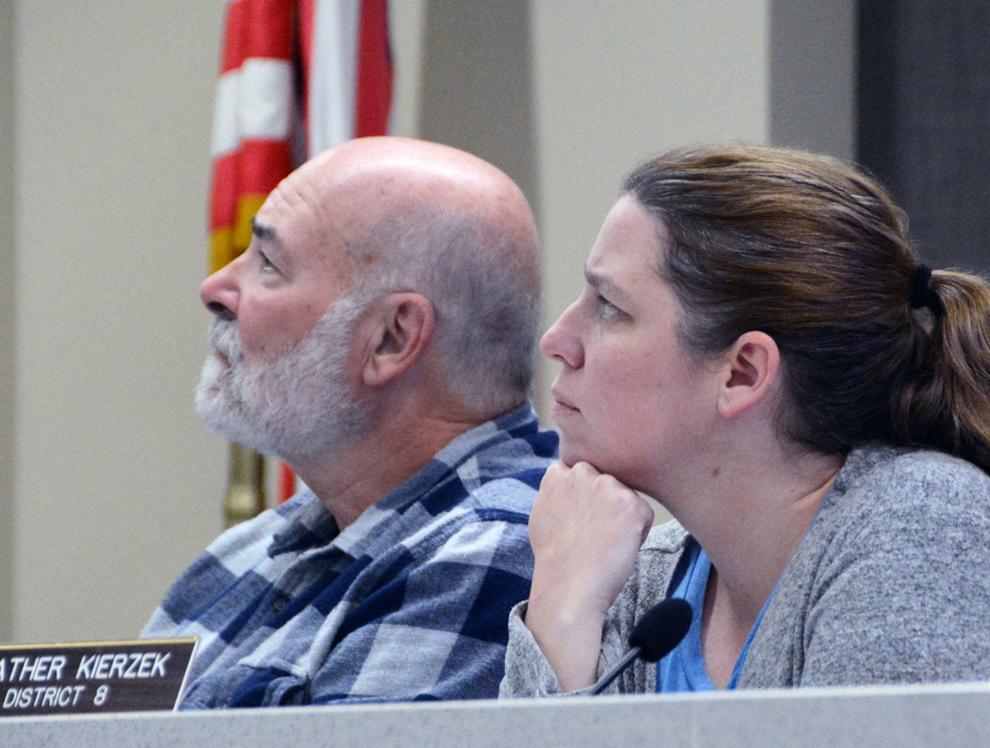 Geick honored upon departure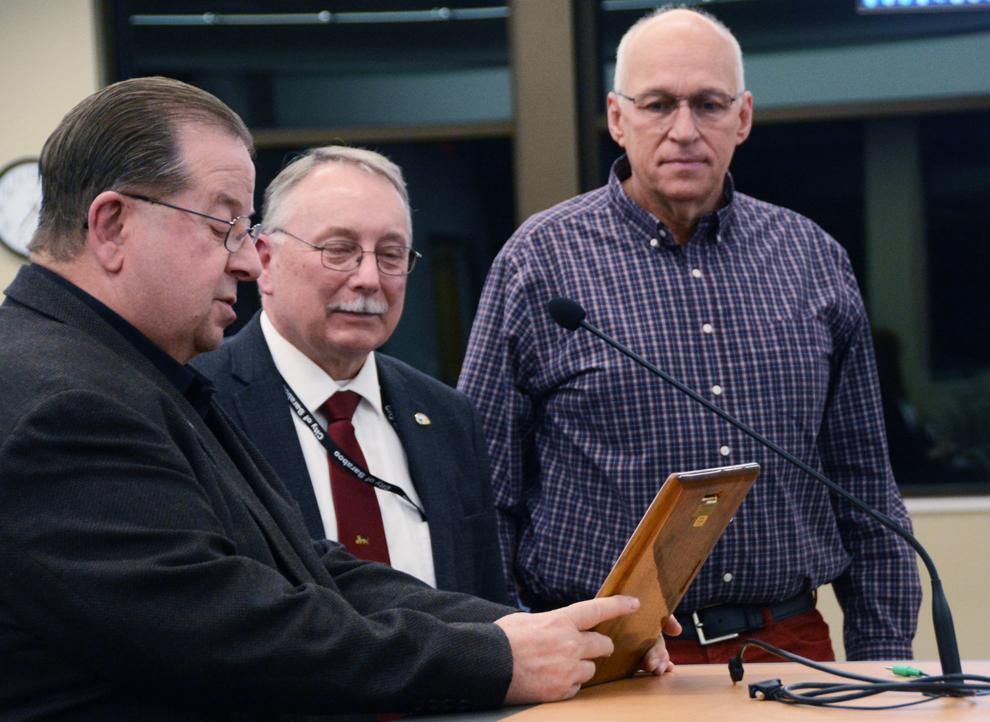 Oath of office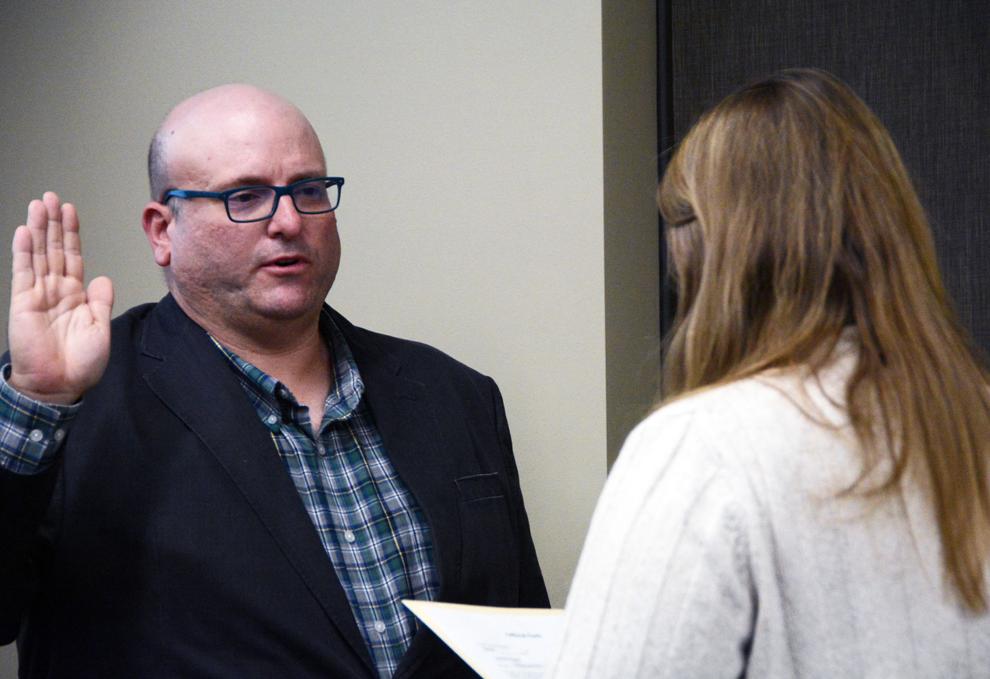 Kolb questions billing methods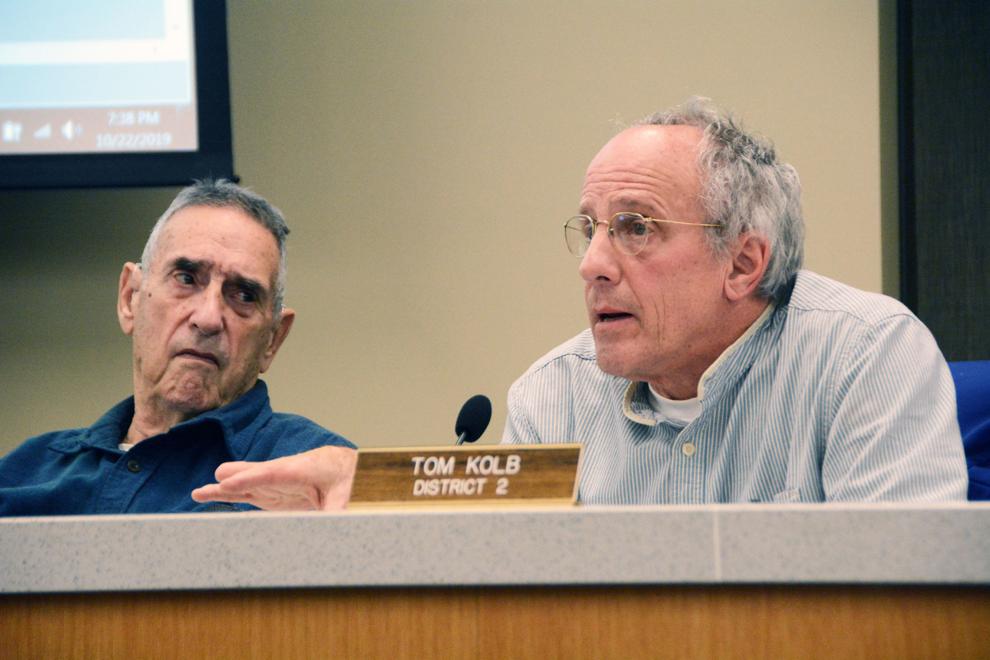 Follow Bridget on Twitter @cookebridget or contact her at 608-745-3513.