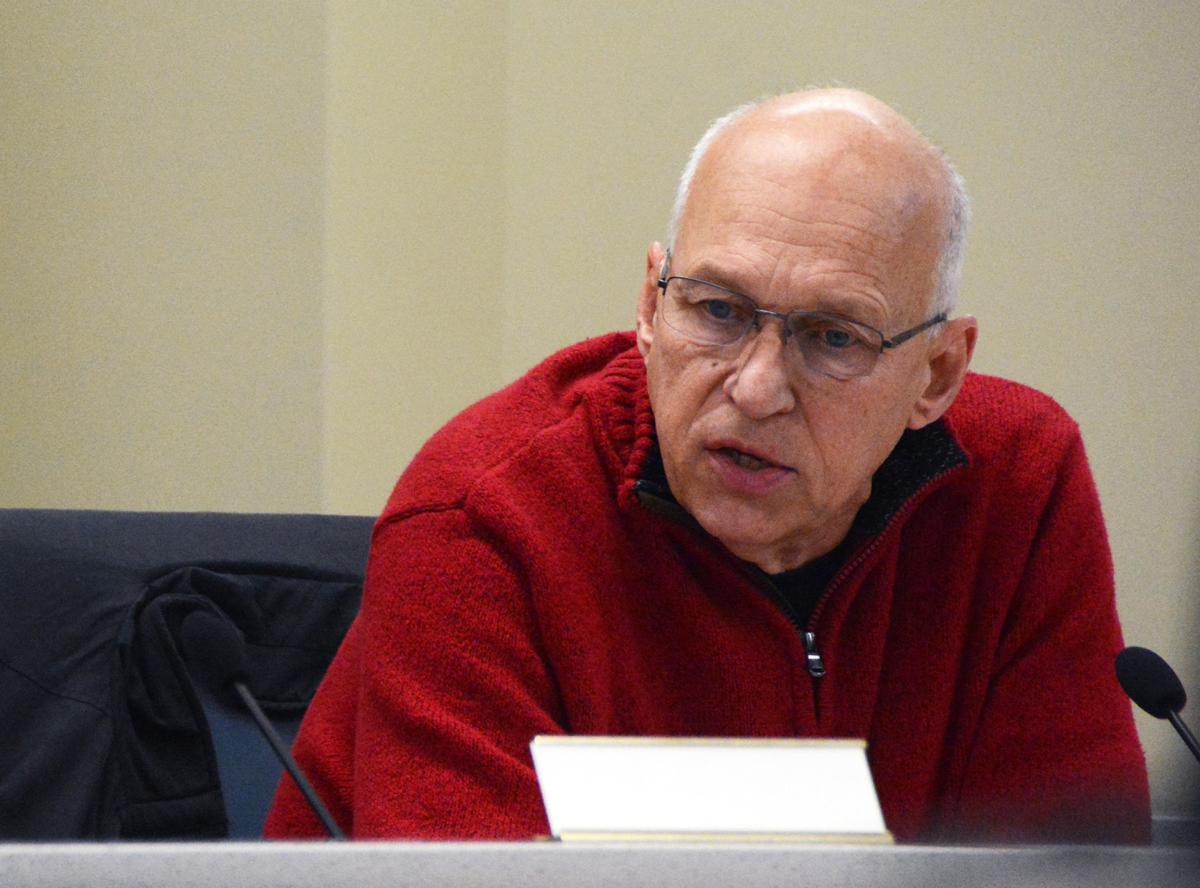 Baraboo Common Council members reversed two proposed measures Tuesday: how much to give the Baraboo District Ambulance Service and whether to increase council member salaries.
Council member Tom Kolb made a suggestion at Tuesday's meeting to cut $3 per capita from the proposed funding set to go to BDAS until after an audit could be concluded. He cited financial concerns, which stemmed from issues with the department's billing made public earlier this year.
"I don't think we should reward financial management issues that have come up, which are now being audited," Kolb said.
Fellow member Joel Petty, who also serves on the Ambulance Commission, criticized the motion by Kolb to reduce the amount of funding per capita to $27 rather than $30 as discussed at a previous meeting. It was an amount recommended by members of the commission, an increase from the $27 suggested by EMS Chief Dana Sechler to ensure a balanced 2020 budget.
"We've given them our word that we're going to hold ourselves to that and I would not support anything less than that," Petty said. "It was a thoughtful decision."
Petty added that "until there's some proof, I don't think you can go back" on the plans to provide funding for the department. The goal of adding to the amount is to ensure BDAS can save money, something they have not been able to do for years, Petty said. The main goal of saving money is to ensure ambulances can be replaced.
Michael Plautz, a member of the council, espoused concerns over what not providing adequate funding to the department could mean for the city's liability. If vehicles aren't replaced and one breaks down with a patient inside, family members could sue the city for the loss of a loved one.
"I am not going to play around with people's lives," Plautz said, adding that the city needed to honor its agreement for at least $30 per capita. "The vehicles need to be replaced, and the other thing is, we have to honor that agreement we've reached with the ambulance commission."
Kolb also criticized a pay increase of 3% for department employees in the face of asking other city departments to reduce spending and capping the cost of living increase to 1% for all other personnel.
You have free articles remaining.
Plautz also criticized making assumptions on the financial wellness of BDAS without being certain financial irregularities actually exist. Concerns were highlighted after it was found that bill collection followup had not been taking place for a year while the BDAS employee who usually oversees that task was deployed in the military.
City Finance Director Cynthia Haggard said $30 could be designated until the results of the audit were returned to the city. The extra $3 can be kept within the budget under segregated fees and essentially be withheld until more information can be assessed.
"We're just putting this money aside just in case this audit comes back unfavorable," Haggard said. "That's my interpretation of it."
With this measure, no changes would be required for the preliminary budget to be considered for final approval Nov. 26. Members voted 5-2 in favor of Kolb's proposal, with Petty and Plautz against it. Council member John Alt was absent. Scott Sloan is no longer a member of the council after recently moving out of his ward.
Plautz, who was not present at the last two meetings due to a trip out of the country, criticized initial votes to approve a wheel tax of $20, a street light maintenance fee and a raise in council salaries by roughly $100 per month once they have been elected or re-elected. Plautz referred to the fee as a "double tax" for churches, which falls to its members. He voted against final votes to approve each, the sole no vote on both the increase in vehicle registration costs as well as the street light charge.
In his assertion against salary increases to $400 per month, Plautz was joined by a majority of the council.
"I think the optics are terrible here," Kolb said.
Plautz suggested creating a citizen advisory committee or having a referendum instead of having members vote for their own pay increase. The final vote on whether to raise council members' pay failed 6-1 with Petty as the sole supporter of the measure.
Approved a lease agreement with Tim Johnson of Cedar View Farms Inc. for 60 acres of tillable land from January until Dec. 31, 2022 for $160 per acre 7-0.
Set a public hearing for the proposed 2020 Business Improvement District budget for Nov. 26 in a 7-0 vote.
Approved a lease agreement with Tracy and Anthony Hameau for use of a west portion of the Baraboo Fire Department to use as a retail space 7-0.
Authorized City Administrator Ed Geick to enter negotiations with Sauk County regarding the city's interest in the West Square parking lot 7-0.
Authorized $3,800 to be allocated from the Parks, Recreation and Forestry Department segregated fund for completion of the Ochsner Park Zoo beaver exhibit 7-0. Director Mike Hardy said the additional cost was for new fencing.
Accepted the state Department of Natural Resources' Outdoor Recreation Aids Grant Contract transfer to the city from the village of West Baraboo for roughly $64,000 to go toward a project for the Maxwell-Potter Conservancy kayak launch 7-0.