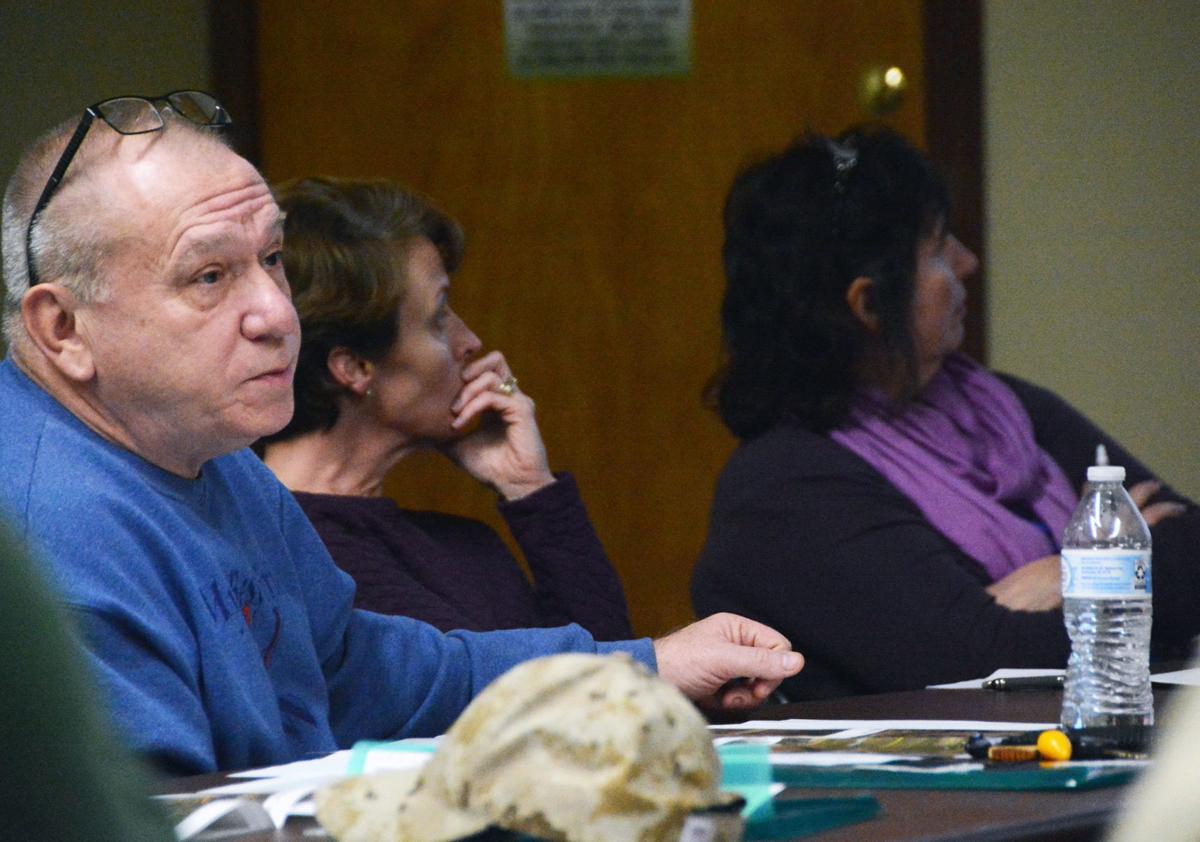 Parks and Recreation Commission members didn't take a formal vote Monday, but everyone seemed to favor Attridge Park as the best site for a new splash pad in Baraboo.
Though in its initial stages, a Splash Pad Advisory Committee has been gathering information about the possibility of a zero-depth aquatic play area in the city. The committee was formed after public input indicated overwhelming support for a splash pad when the commission was considering updates to the public city pool.
Chantel Steinhorst, a member of the committee, said Attridge Park is preferable because of its eligibility for a grant from the state Department of Natural Resources that would match up to 50% of the funds the city puts into the project.
"There is going to be a path and additional parking," Steinhorst said. "So that makes this location very desirable."
It's also close to the Ice Age Trail and is more visible for drivers passing by.
Alternatively, Langer Park was the other final location considered because it has lots of space and already has a shelter building with restrooms. That would mean the city wouldn't have to raise additional funding to build one.
Before the meeting to discuss recommendations from the committee, the parks department sent letters to residents who live near the proposed sites.
Gary Bosgraaf, a resident of Island Court near Attridge Park, received a letter outlining that planning for the structure is in its first steps and inviting residents to attend the meeting to learn more about it.
Bosgraaf said he had not heard of splash pads, but had concerns about the amount of water to be used and what that meant for costs to the city for a free-to-use space.
"I'm not opposed to it, I just don't know what it is," Bosgraaf said. "I know that water is not cheap. It sounds like the same amount of water gets used for one child as it does for 20 or 30 children. It just sounds like an expensive proposition if you don't recycle it."
Roy Franzen said pumping fresh water that runs off would be "far more economical" recycling the water, which would require chemical treatments, purchasing additional pumps and the cost of an employee to monitor daily water quality. There is a limit to how much water is used each day, he said. The water does not constantly run, but is activated by users when they visit.
The commission plans to finalize a location before it can know the exact cost for the aquatic playground, Franzen added.
Other public attendees expressed concern over the use of Langer Park because of a lack of parking. Cari Benson of Baraboo said she lives near Langer Park. Children running near the alley by the park and heavy traffic create safety issues, she said. She also echoed Bosgraaf's concerns, citing sidewalk improvements as an example of how residents end up paying for city projects, which makes taxpayers unhappy.
No formal vote approving a specific park as the future site was decided during the meeting, though commissioners expressed general agreement for installation of the splash pad at Attridge Park.
Whichever park the commission eventually chooses will dictate its usage hours, much like the time period public parks are open and closed to the public. The project will likely not begin until 2021 or 2022.
Follow Bridget on Twitter @cookebridget or contact her at 608-745-3513.
Get Government & Politics updates in your inbox!
Stay up-to-date on the latest in local and national government and political topics with our newsletter.