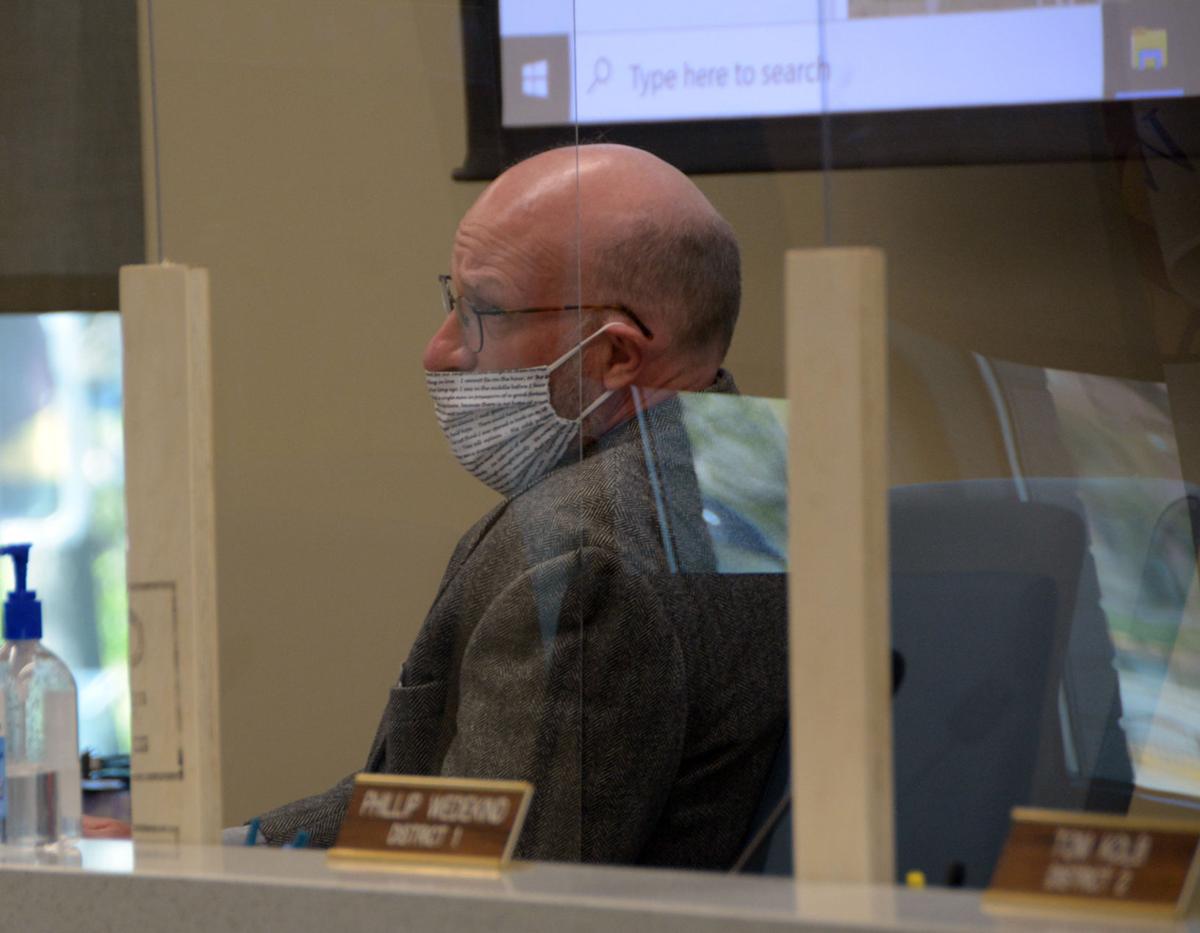 Members of the Baraboo-Wisconsin Dells Regional Airport commission had mixed reactions during a meeting Friday to a proposed solar energy project.
Sustainable energy wasn't the problem, but the possible location of the solar array was disputed by Airport Commissioner Tom Diehl of Lake Delton. Diehl said it was not in the best interest of the airport to install a solar panel section for 20 years on a parcel of land that could be used for future economic development.
"I think common sense here says the ability of controlling development on that airport is critical, otherwise why did we do that work we did?" Diehl said. "I will not support anything in the northwest, I just won't do it."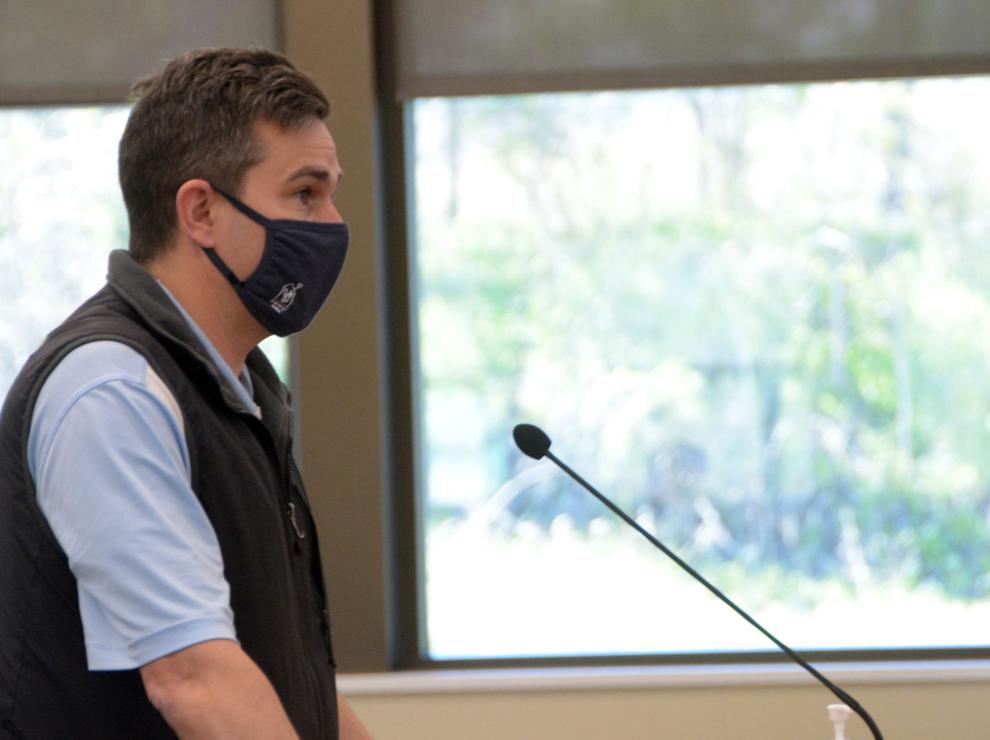 The proposal for a solar facility on airport land is from Alliant Energy. The panels would span roughly 10 acres of land adjacent to the Baraboo-Dells airport along County Highway BD north of Baraboo. The 1.2 megawatt array would provide energy to area homes and local businesses. Alliant will own the array and pay an annual fixed lease amount of more than $54,000 for 20 years. The lease amount cannot be changed because it is determined by the state Public Service Commission.
Senior Resource Development Manager Zack Hill said the plan is to maintain partnerships, not fixate on a specific location for the project.
"As a utility we don't need this project for energy or resource needs," Hill said. "We do want partnerships with our communities and our customers where everyone feels good about it. It does enable more solar, more growth, so we're willing to, again wherever you prefer us to look at, we'll do that."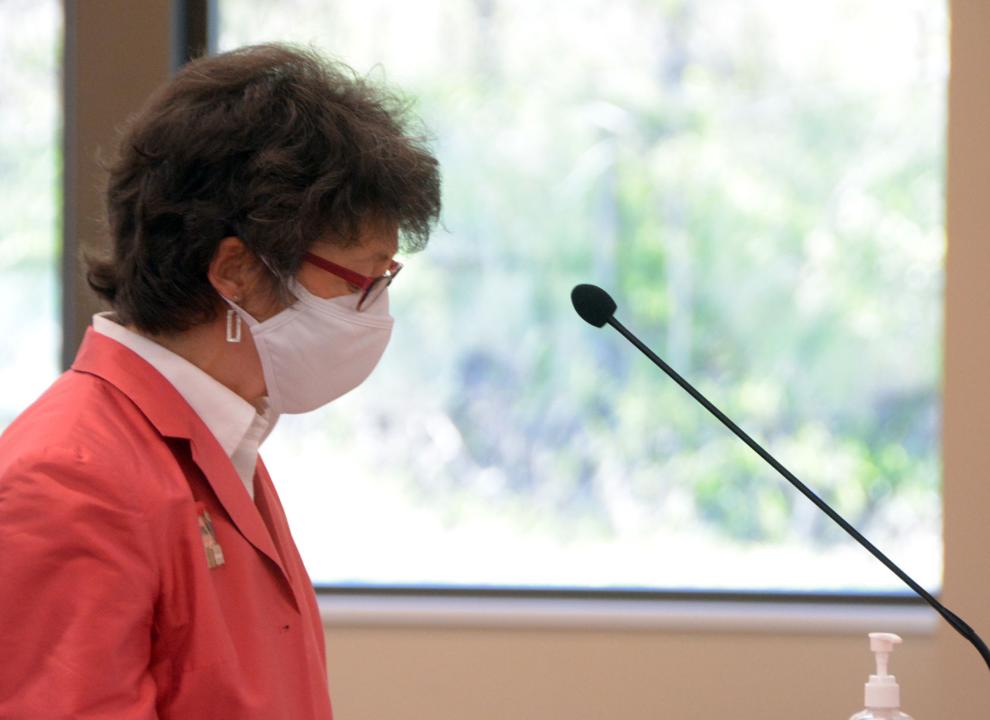 The customer hosted program through Alliant would provide benefit to the city of Baraboo through lease payments that could be reduced if it was decided that renewable energy credits were to be provided instead to help meet sustainability goals. RECs were valued at roughly $1.60 per megawatt-hour as of March.
Powered Up Baraboo Co-President Marianne Cotter told commissioners that their group, which focuses on increasing renewable energy and sustainable practices in the area, wants to see a positive focus on a future based in sustainable and efficient energy.
"We're excited about this win-win proposal," Cotter said. "It's a win-win because taxpayers will benefit; the lease payments to the airport commission will offset the cost of taxpayers of maintaining this excellent facility you have worked so hard to provide. It's a win because the more solar energy that is generated, the great decrease in dangerous CO2 emissions."
Jeff McCarthy, an Alliant Energy account manager, said he was approached by the organization more than a year ago about the possibility of an array in the area. Since then, planning had been slow, but review of a possible site began again at the end of January after commissioners agreed to allow Alliant planners to evaluate two land sites.
City Administrator Casey Bradley said the proposal mutually benefits Baraboo and Lake Delton taxpayers despite the size of it being based solely on the power demand of the city.
"This is a unique opportunity for the airport commission to come up with a way of leveraging something that generates solely because of the city of Baraboo, but will benefit the airport and all the users of the airport," Bradley said. "It only exists if the city of Baraboo participates."
The total revenue to the city through lease payments after two decades would be nearly $1.1 million, according to the proposal from Alliant Energy. There could also be an extension of five years if agreed by all parties and the array could increase in size as planners gauge customer interest in solar power through other renewable energy tariffs.
During the hour long discussion, Diehl said the village should not have sent a representative to an Airport Commission meeting who would not have had enough knowledge of the airport property to make an informed decision. According to meeting minutes, Terry Brant was the Lake Delton representative during the January meeting.
Diehl also said he felt the project had focused on the city of Baraboo and believed that the village had not been properly informed about plans to put an array at the airport.
Mayor Rob Nelson, who serves on the commission, said Lake Delton representatives' communication among one another is their responsibility, "not necessarily the responsibility of" the airport commission.
Nelson, who also serves on the Sauk County Board of Supervisors, said he feels the solar array is a good idea and noted that officials at the county level will likely be more discerning about which outside agencies they provide funding to by request.
"I would anticipate in the future that it may be a tough sell for that committee to continue funding airport operations and helping the airport financially when the airport is not willing to help itself financially," Nelson said. "It's also going to be a tough sell that we're going to need to make to the city council, when budget time comes, to say that the city of Baraboo should continue, with our limited resources, to fund projects at the airport."
Bill Murphy, who oversees operations at the airport, said there are concerns with the proposed northwest triangle being used for a solar array because a weather tower that is used both by pilots and the National Weather Service would need a clearance of 400 feet. Murphy said he thinks a solar array is a good project, but it needs to be installed in the right place.
Commissioners agreed to have Alliant planners evaluate whether the eastern parcel that runs along a fence line would be feasible for the project. Hill said he would work with a local contractor and bring back findings from an additional review in about a month.
Follow Bridget on Twitter @cookebridget or contact her at 608-745-3513.