Members of Baraboo Common Council agreed to fund a hotel feasibility study for up to $9,000 after two Midwest-based chains approached the city about possibly constructing new buildings.
Community Development Authority Director Pat Cannon told members Tuesday, during a teleconference meeting, that the businesses would need to see if it is economically possible to operate a hotel in Baraboo.
"They both have said they would need to have a hotel study done," Cannon said. "A hotel study is a little bit different than just asking what the occupancy's been or what the rates are; they look at the drivers."
Quotes from companies capable of performing a hotel study included Patek Hospitality Consultants Inc. of Sussex at $8,000; Core Distinction Group based in Oshkosh and Little Chute at $8,000; and Hospitality Marketers International of New Berlin at $8,250.
Patek was chosen to perform the study, in part, because oe of the chains interested in Baraboo worked with Patek in the past, Cannon said. Cannon and Director of Public Works Tom Pinion agreed it was the best option. Organizers intend the study to take roughly 4 to 6 weeks to complete.
Patek Hospitality submitted a proposal to conduct the study in a letter to Mayor Mike Palm dated May 20. According to the letter, one of the chains showing interest is GrandStay Hospitality, which operates hotels throughout the Midwest, including locations in Beaver Dam, La Crosse, Eau Claire, Madison, Mount Horeb and Sheboygan.
The letter outlines the process and cost. The study should include a site analysis with evaluation of a proposed site including "access, visibility, surrounding area, present use, relationship to demand generators, relationship to area amenities and advantages/disadvantages of the site."
An area review will gather economic data to see if the area market can support a hotel. Primary research would include "interviews with key demand generators" and local experts on hotels and economic development. The company also plans to inspect competitive hotels and determine estimated demand for hotel rooms over the next 5 to 7 years. Part of the study also includes recommended facilities for city use within a hotel. Cannon said a development could likely provide public meeting rooms, but not a convention center.
GrandStay has residential suites as well as extended stay locations. The number of rooms, meeting rooms, type of amenities and type of hotel needed will also be identified in the study, per Patek's proposal.
Though the projected cost for the study is $8,000, council members agreed to increase the amount not to exceed $9,000 because of a possibility of a Smith Travel Research historical trend report, which would cost an additional $550. If for some reason Patek finds during its study that a hotel is not viable within the city, officials can end the process and only be charged up to $4,000 for the work that had been done to that point.
The study was not budgeted for 2020. Instead, it will be split between Tax Increment Finance District 7 and economic development within the general fund.
Baraboo Common Council also:
Approved a request from City Administrator Kennie Downing to exceed the household animals limit by one, allowing a third dog that she moved to the city with to live in her home.
Approved the creation of a new tax increment district, TID 10, as an overlay of TID 8, which Cannon said would span to City Hall, St. Vincent de Paul and across the river to Water Street properties. The request was made because a company interested in building an apartment building along Lynn Street overlooking the Baraboo River wants to arrange a PAYGO arrangement with the city. The development takes on initial risk in building, but then recovers some of its property tax payments as it operates within the TID.
Agreed to meet in-person June 23 at City Hall. Options for how to maintain social distancing and personal safety against COVID-19 are still being considered.
Approved the 2019 Compliance Maintenance Annual Report to be submitted to the Wisconsin Department of Natural Resources as a requirement of the state discharge pollutant permit related to the city's wastewater system and treatment plant.
Amended an agreement with US Cellular to swap out equipment on the County Highway A water tower, which Utility Superintendent Wade Peterson said the company was aiming to do to upgrade in anticipation of 5G capability. Peterson recommended the change.
Approved reallocation of roughly $30,000 meant for public pool operational expenses to instead be used for improvements at the facility as it remains closed over the 2020 season.
Health Director concerns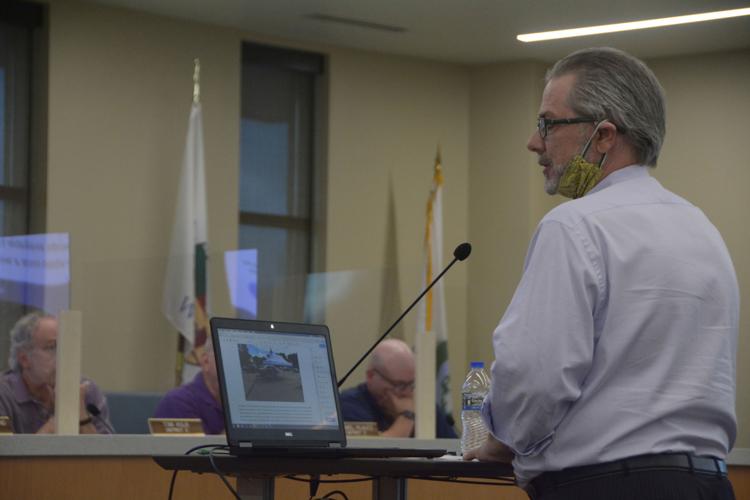 Masked listening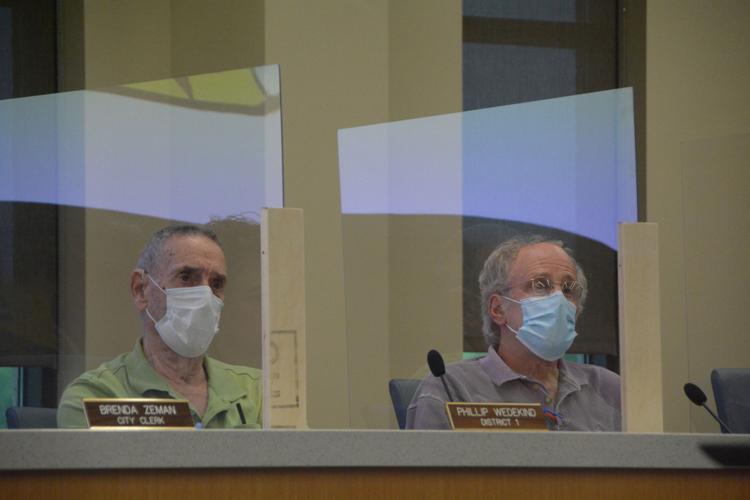 Baraboo council adjusts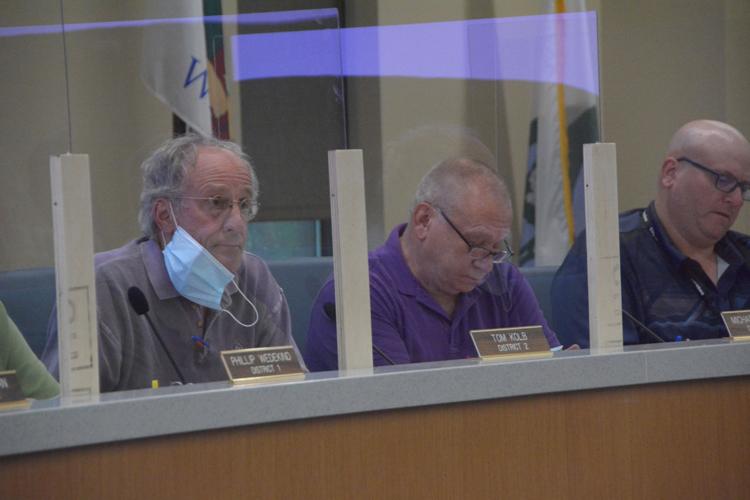 Council adjusts to pandemic rules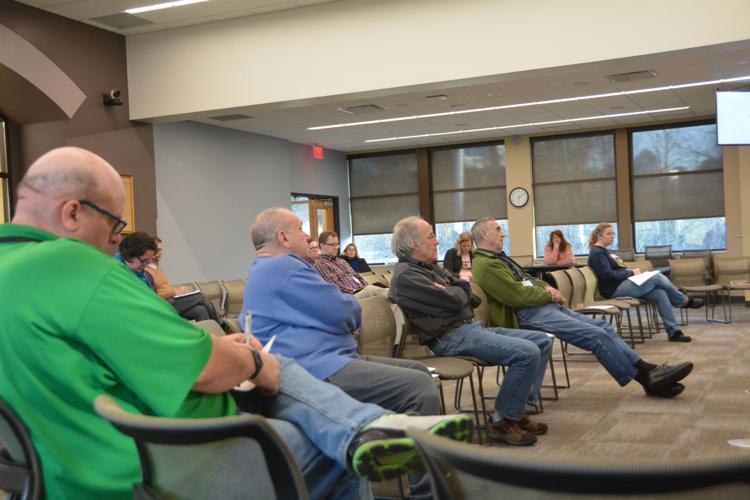 City Administrator Kennie Downing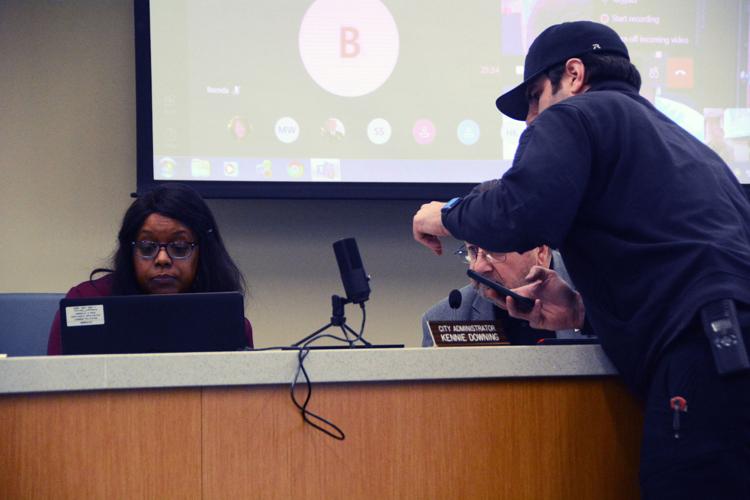 Tom Kolb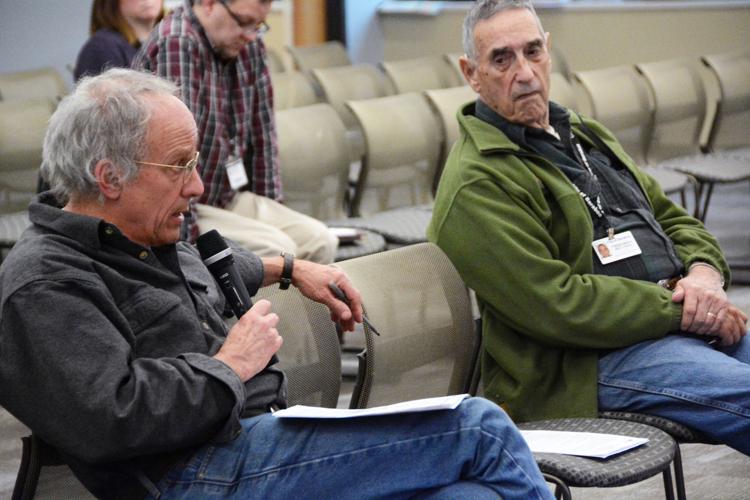 Mayor Mike Palm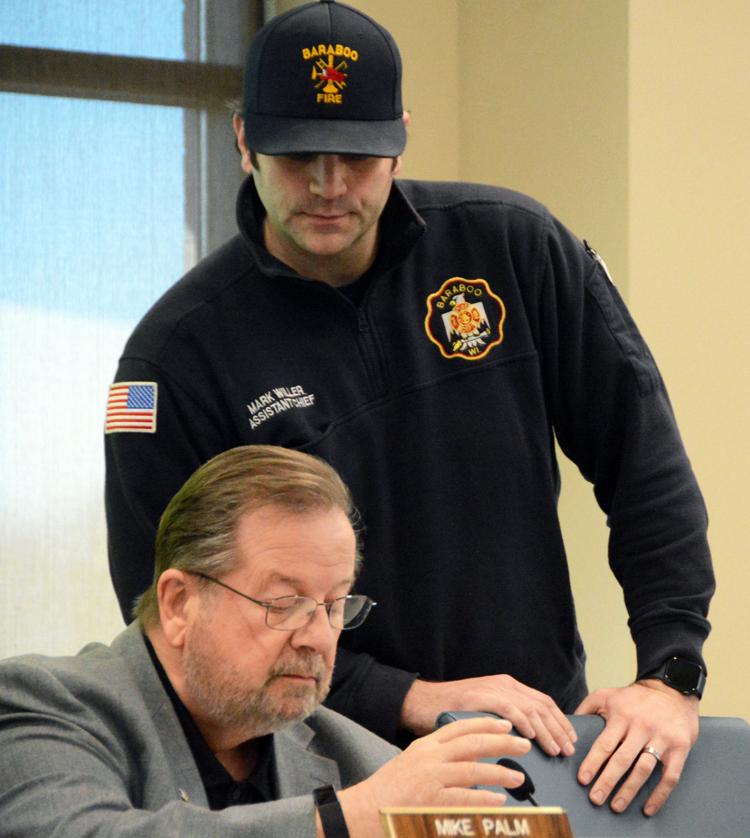 Laura Walczak, SSM Health St. Clare Hospital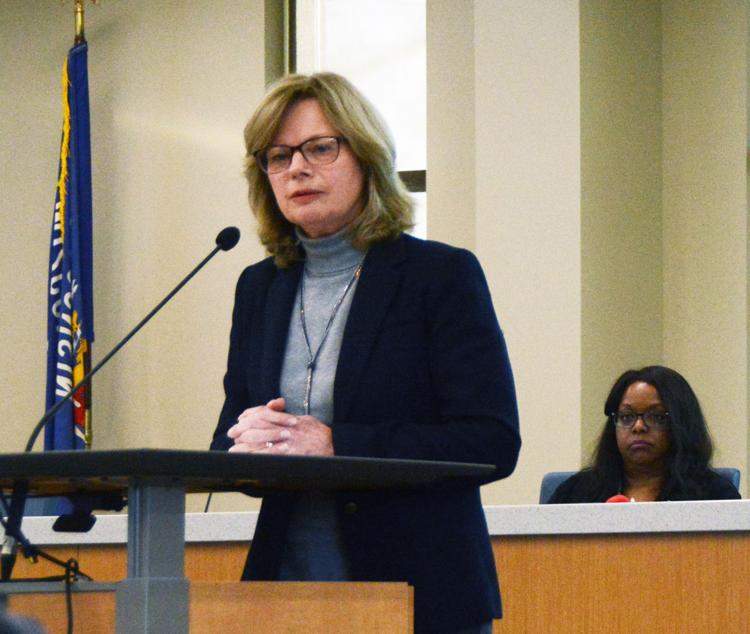 Baraboo Police Chief Mark Schauf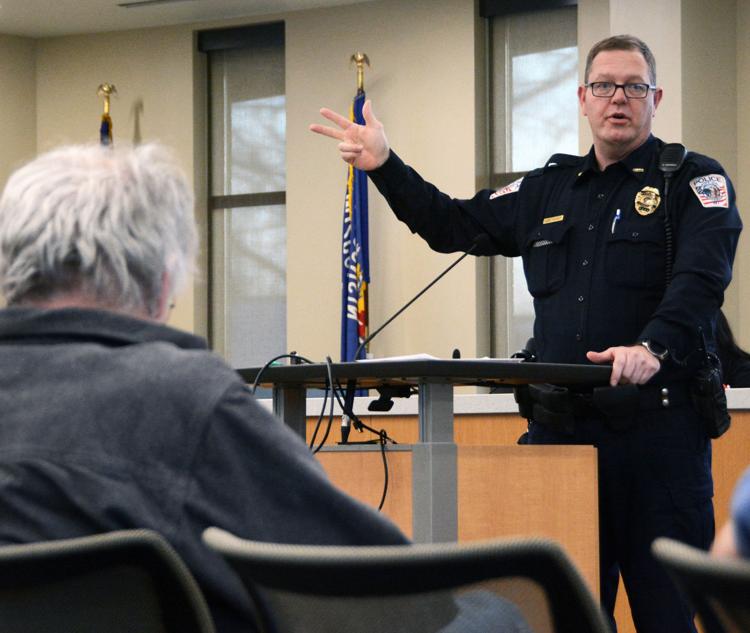 Baraboo Fire Chief Kevin Stieve (copy)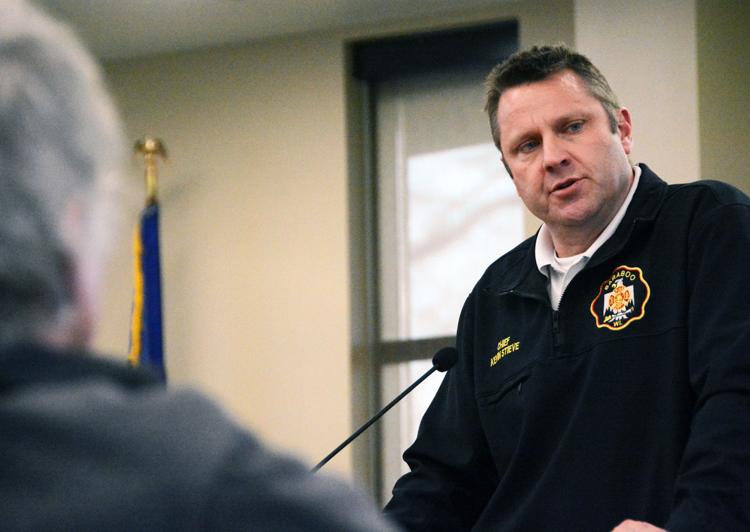 Baraboo Mayor Mike Palm (copy)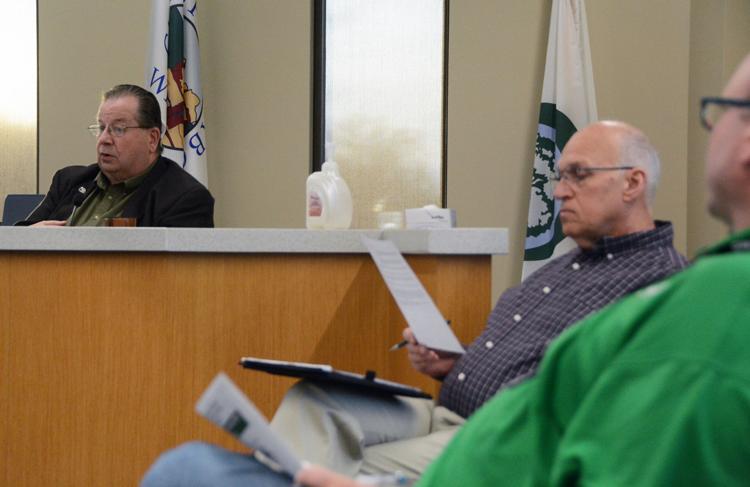 Baraboo City Administrator Kennie Downing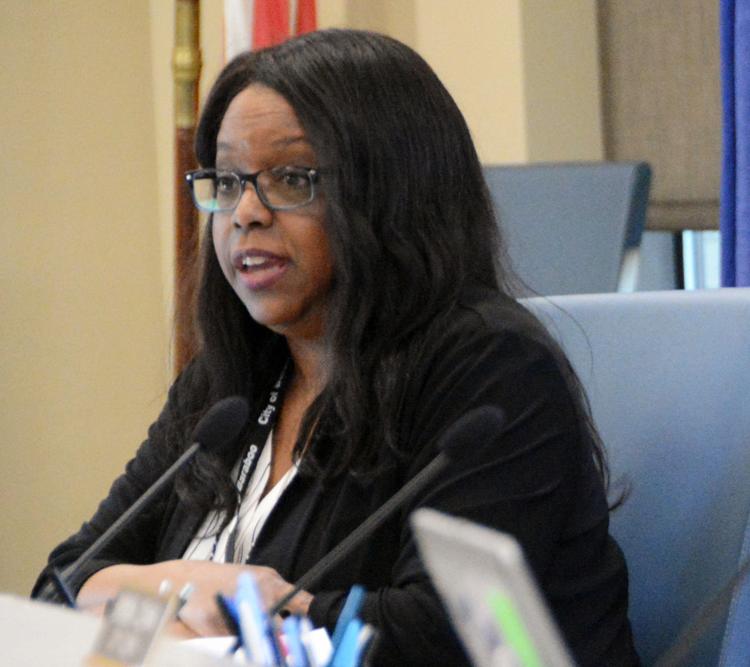 Follow Bridget on Twitter @cookebridget or contact her at 608-745-3513.
Get Government & Politics updates in your inbox!
Stay up-to-date on the latest in local and national government and political topics with our newsletter.