After more than an hour and a half of talking to city staff, an outside company and emergency officials, the city of Baraboo still hasn't made a decision about the future of its emergency medical services.
One obstacle for members of the Baraboo Common Council, as they met virtually Tuesday, was a lack of data, the result of bungled billing practices through the Baraboo District Ambulance Service, which is currently the service used by the city. An audit revealed in January that the service lost revenue by mishandling claims in multiple ways.
On Tuesday, the uncertainty of numbers reported by the agency were a roadblock for Baraboo Fire Chief Kevin Stieve and Finance Director Cynthia Haggard as they presented a feasibility study meant to outline what it would look like if the city took over its own EMS service.
"We need better data to make a definitive recommendation," Haggard said.
Haggard and Stieve began meeting weekly in February to establish whether the city should "proceed with the proposed business venture" by considering if the city could generate adequate profits, withstand possible risks, maintain long-term viability and meet city council goals.
The study included a disclaimer indicating "more work is needed…because there is a level of uncertainty with the current data that has been provided to the City." BDAS hired an outside company to manage its billing in March which could provide information needed to "make a sound decision," but there would need to be a year's worth of third-party data to pinpoint the costs of two options brought forward through the study, Stieve said.
Option A would provide services equivalent to BDAS with 22 total staff members, seven per each of three shifts, as well as an assistant EMS chief. It would incorporate all of the eight municipalities currently being served by BDAS if leadership agrees and would allow the city to maintain its current "vital" partnership with St. Clare Hospital.
Option B would limit services just to the city with a reduced total staff of 16, five per each of three shifts, and an assistant EMS chief. Projected emergency calls would require two full-time employees and two ambulances working at all time with a supervisor. Stieve said interfacility transport with St. Clare would be difficult to maintain with this option. Neither option includes extra costs like paid time off, vacation time or sick leave.
Stieve recommended the city create a "fire-based EMS organization." He also suggested BDAS administration move into the current fire department building with operations moving in after planned renovations are complete and the city could create an intern program for fire and EMS personnel through Madison College or another technical institution as they continue to plan the construction of a combined fire and EMS station.
No action was taken by city council members as they listened to the feasibility study presentation and heard from Ryan Brothers Ambulance of Madison CEO Aaron Ryan, the only company that responded to a request for bids by the city seeking private ambulance services to replace BDAS.
"It seems to be premature at this point to decide whether we want an outside vendor or to take over the ambulance service ourselves," council member Tom Kolb said.
Mayor Mike Palm confirmed the city seemed to be without enough information to make a decision.
"There's a lot to digest tonight, and again, everything is dependent upon numbers and our confidence isn't high with the numbers we were able to put together," Palm said. "We think that, as time goes on, especially with the outside billing agency we might see numbers that are broken out to a greater degree so that we can start making rational decisions."
The information sought from a company like Ryan Brothers Ambulance would help the city affirm specific numbers for cost and revenue if it were to create its own service or hire a private one, Palm said.
Ryan presented his case for their company to the city, saying a five-year contract includes all billing services. He said if the city, which would be like the company's "boss," would allow Ryan Brothers to provide services to surrounding municipalities, they would likely seek contracts with them as well.
Joel Petty, who also serves on the Baraboo Ambulance Transition Committee, said the group has been evaluating a number of options to make progress for the agency, like moving into the fire department building as Stieve had suggested, but said "it is going to take some time."
"Those things are already in discussion, and where it'll end up I don't know to be quite honest, but they're on the table," Petty said. "Looking at a lot of options, and again, the most cost-effective options not only for the city of Baraboo, but also our partners in the rural district too. As well as running the Baraboo District Ambulance Service at a level where it can attain and maintain financial stability."
Council member Phil Wedekind said all of the options presented during the meeting seemed "premature" and action on any of the presented choices should be halted until "we find out where the BDAS is going right now."
John Ellington voiced irritation at inaction by council members on a topic the city has been discussing for years.
"I know there's been substantial changes, but now we're going for another year?" Ellington said. "I'm fed up with the whole thing... Why are we doing more study of something that's broken?"
After discussion broke down among members, council voted to enter a closed session to talk about their contractual obligations with BDAS. City Administrator Kennie Downing said Wednesday no formal action was taken by council members once they adjourned from the closed session, but staff members were given a few points of direction.
Council instructed staff to check and interview the references listed in Ryan Brothers' proposal, specifically with the city of Fort Atkinson and its fire department. Ryan said during the meeting that the company's service in that city would align closely with Baraboo. Members also told Downing, Stieve and Baraboo Police Chief Mark Schauf to obtain answers from Ryan that he was unable to answer due to microphone issues and Roberts Rules during the meeting. Staff also has to connect with BDAS officials to talk about sharing the fire department. Haggard and Stieve were directed to recalculate their study costs based on the Ryan Brothers proposal.
Health Director concerns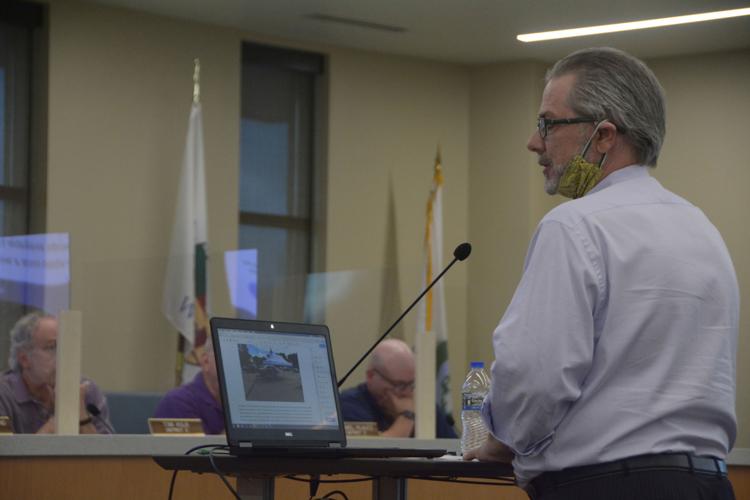 Masked listening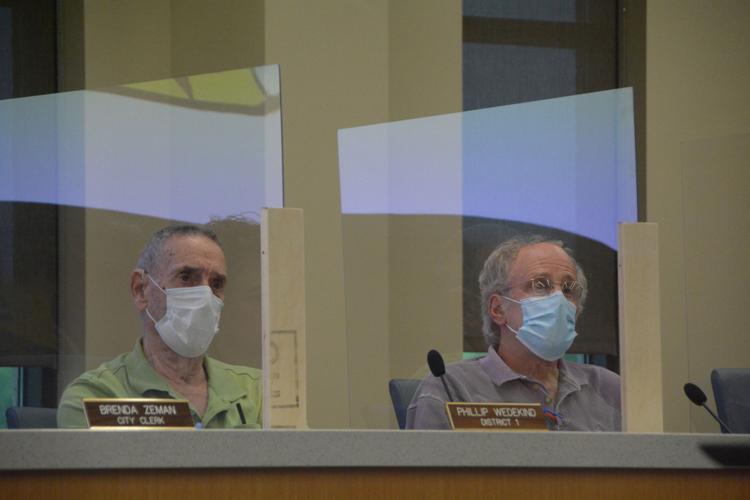 Baraboo council adjusts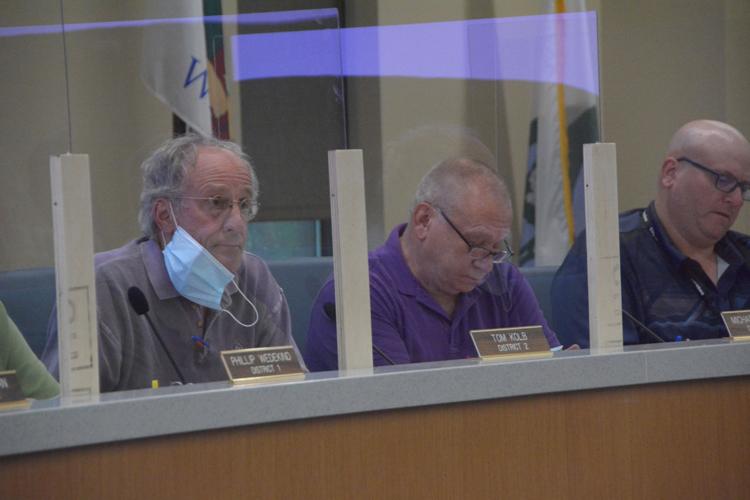 Council adjusts to pandemic rules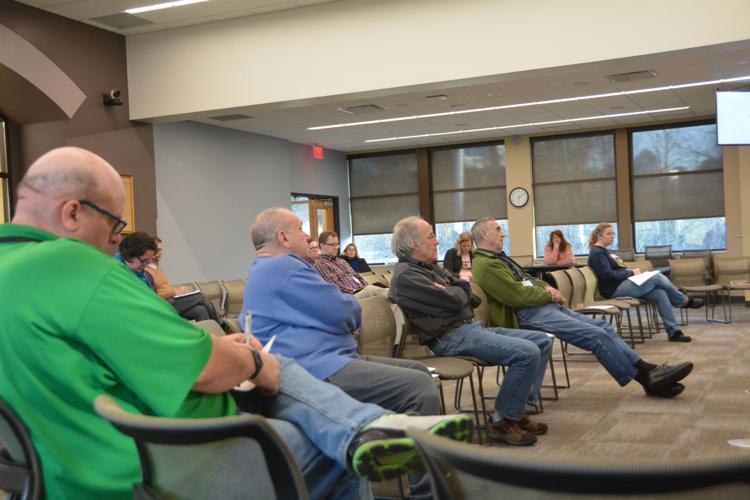 City Administrator Kennie Downing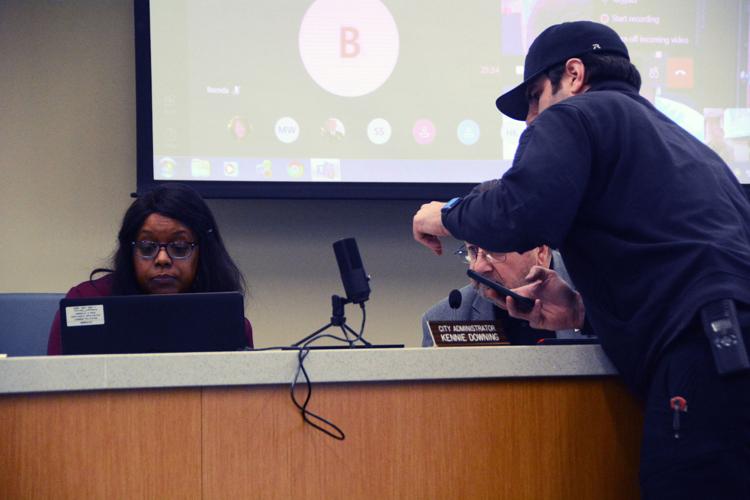 Tom Kolb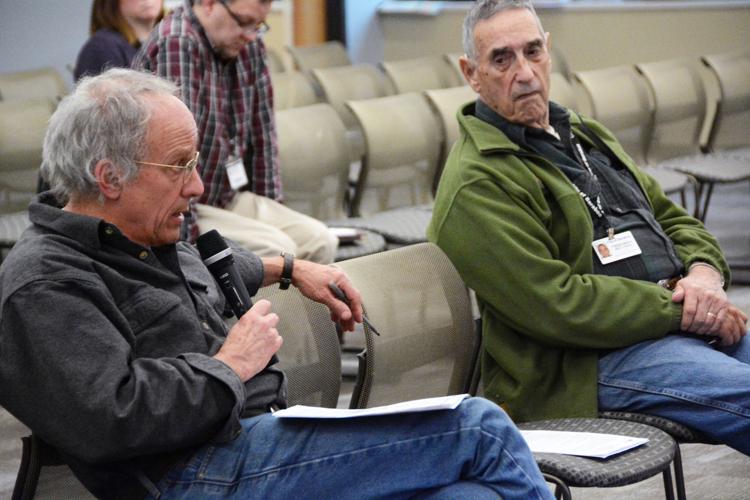 Mayor Mike Palm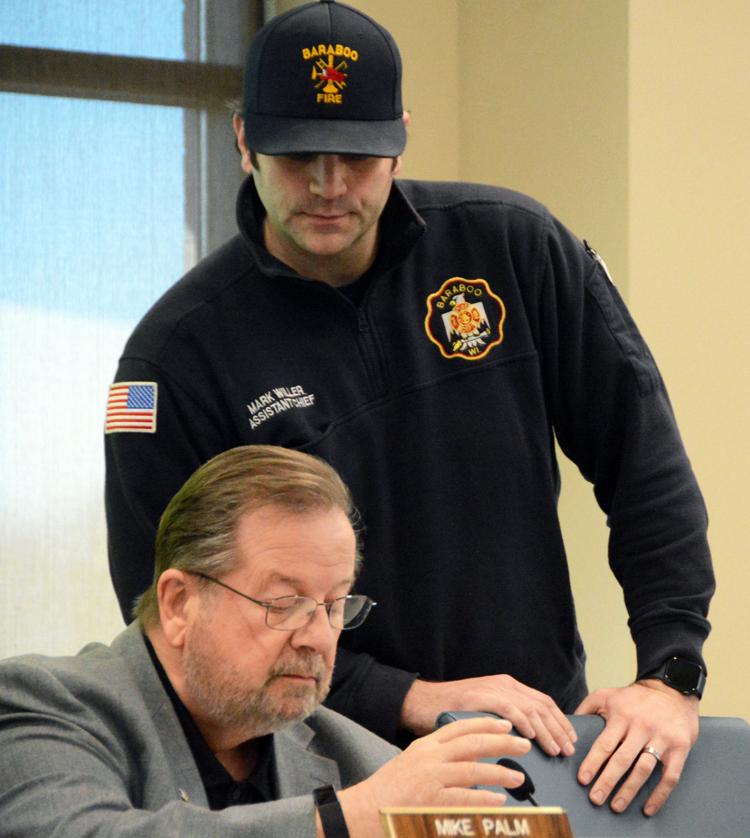 Laura Walczak, SSM Health St. Clare Hospital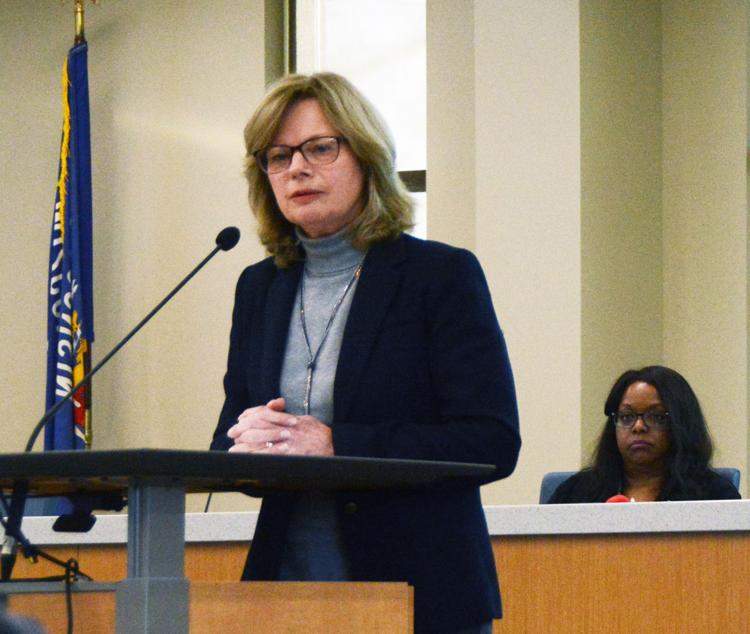 Baraboo Police Chief Mark Schauf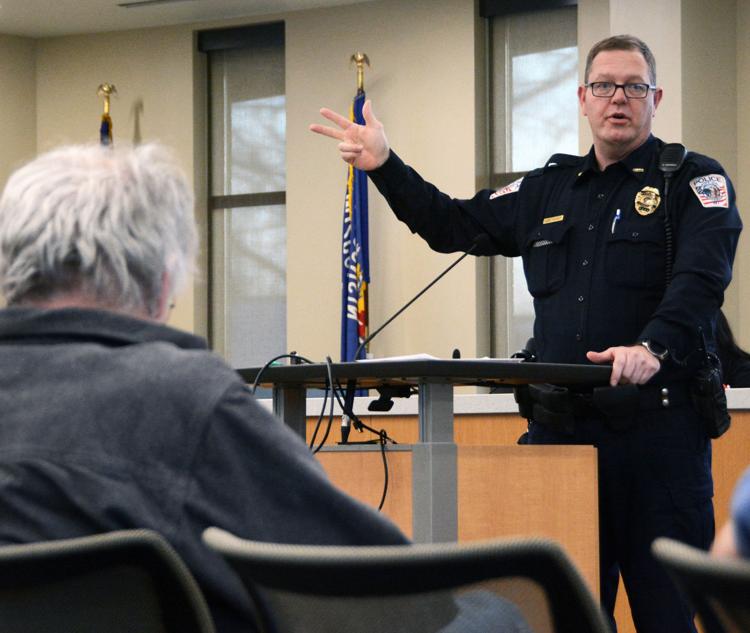 Baraboo Fire Chief Kevin Stieve (copy)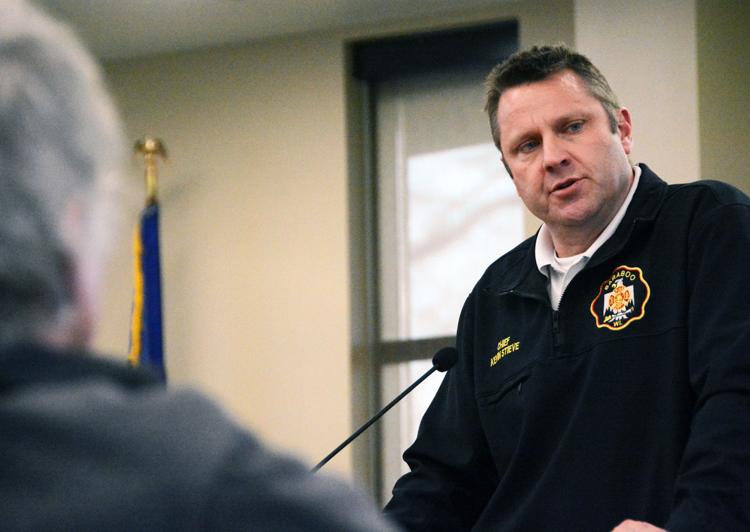 Baraboo Mayor Mike Palm (copy)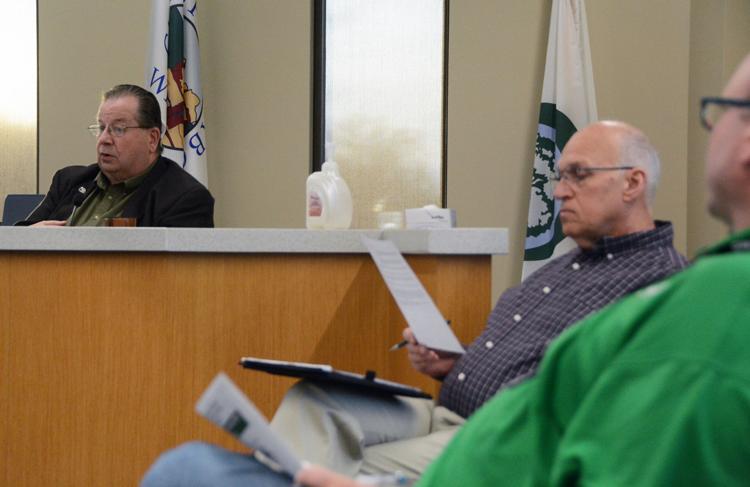 Baraboo City Administrator Kennie Downing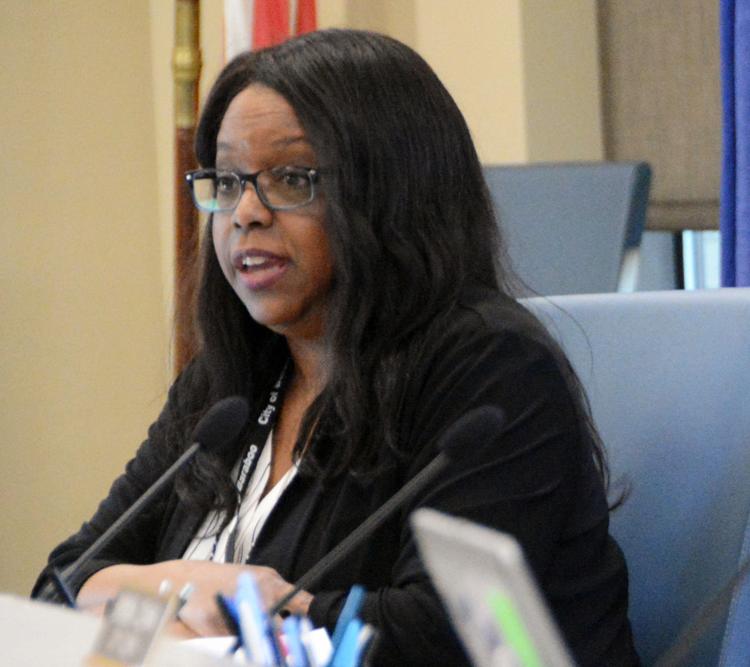 Follow Bridget on Twitter @cookebridget or contact her at 608-745-3513.
Get Government & Politics updates in your inbox!
Stay up-to-date on the latest in local and national government and political topics with our newsletter.