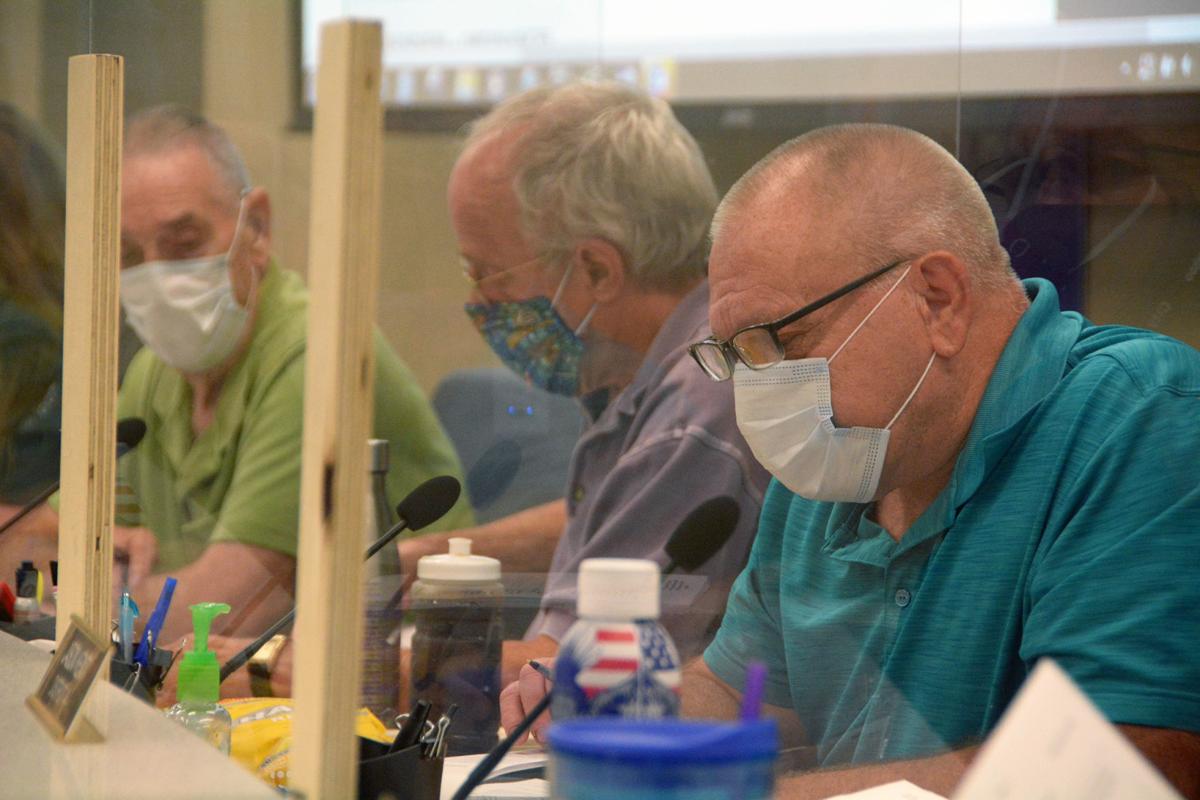 At the Baraboo Common Council meeting Tuesday, members accepted funding to help offset the cost of COVID-19.
Finance Director Cynthia Haggard said unbudgeted items by rule need to first be presented to the Finance Committee for recommendation and receive formal approval from council members. She asked that the stipulation be waived to allow interim City Administrator Ed Geick to approve any everyday expenses related to the pandemic virus.
Council member Tom Kolb asked whether there would be any implications for modifying the policy to allow for purchases without council approval.
"Typically, if there was a declaration of emergency, the city administrator would have that right anyway," Haggard said. "But because there's no emergency declaration, I felt like we needed to have this waiver."
Nothing else about the purchasing policy guidelines will change, she said.
The city had been under an emergency declaration in mid-March, when the pandemic began affecting Wisconsin and Gov. Tony Evers mandated shutting down non-essential establishments under a stay-at-home order.
When the Wisconsin Supreme Court deemed Evers' mandate unconstitutional May 13, the city defaulted to reopening without any restrictions and ended the emergency order.
The waiver will apply through the end of 2020.
Funding for the unexpected expenses comes from the federal Coronavirus Aid, Relief, and Economic Security, or CARES, Act by way of a grant program set up by the state. One of the initiatives, Routes to Recovery: Local Government Aid Grants, was established to provide cities with funding to help cover costs related to the coronavirus.
The state notified city officials in May that Baraboo would receive more than $195,000 for any eligible expenses related to COVID-19. The funding will cover any expenses not already under current state virus response programs.
The city has already taken on expenses related to COVID-19 and will continue to incur expenditures until the pandemic is under control, which prompted the request for a streamlined approval process as it continues, according to the resolution presented at Tuesday's meeting. It passed 8-0. Scott Sloan was absent.
A CARES Act funding grant was also approved 8-0 for local elections. City Clerk Brenda Zeman said during the meeting that the Wisconsin Elections Commission created a $4.1 million sub-grant program for the remaining 2020 elections.
"These costs could include anything from worker overtime, overtime to send out absentees, additional help on election day, postage to send out absentees, additional ballots; anything that falls into those categories," Zeman said.
The estimated additional costs for elections as a result of COVID-19 complications are more than $7,000, Zeman said. The WEC determined all municipalities would receive $200 plus an additional $1.10 per registered voter.
According to the WEC subgrant agreement, funds could also be used for additional cleaning supplies, services and protective equipment like plexiglass, thermometers, masks and gloves. The city is required to keep documentation of all purchases made using the sub-grant funds through 2024. They must also create an inventory of the items for a possible audit. Zeman said Tuesday any funds from the sub-grant not spent for elections purposes will have to be returned to the state.
Approved 8-0 with no discussion a change to municipal code prohibiting vaping within the city limits where smoking is banned.
Approved 8-0 with no discussion a general development plan for Al Ringling Brewing Company Inc., 623 Broadway St., to have an outdoor beer garden.
Approved 8-0 an exception for a third dog requested by Geri Pettersen for a total of four dogs in a household, exceeding the city code allowance. A fourth dog was designated by City Attorney Emily Truman as a service dog, making it exempt from the city limit.
Approved a professional services agreement with consulting firm Short Elliott Hendrickson Inc. for $19,500 over MSA Consulting Inc.'s offer of $29,500 for street light design services along Highway 33.
Approved a bid from Dean Blum Excavating for more than $698,000 for 2020 Draper St. improvements.
Approved a preliminary resolution declaring the city's intent to levy special assessments against homeowners for new sanitary sewer laterals on both sides of Eighth Avenue/Eighth Street between Draper Street and Taft Avenue to be installed as part of a 2024 Highway 33 reconstruction project. Director of Public Works Tom Pinion said it is the best time for homeowners to pay for the work, which is an estimated $1,500 to $2,000, because it will be the least expensive while a contractor already has the road torn up for other work.
Approved a request to grant a six-year extension to Tax Increment Finance Districts 7 and 8 by Community Development Authority Director Pat Cannon. TID 7, Cannon said, will not be able to pay off its debts in the time it has left and TID 8 is downtown and will likely not recover its debt as it is currently being paid for by TID 6.
Approved a request from GovHR, the company that was hired to assist with the replacement of retiring City Administrator Ed Geick, to help with a new search after former administrator Kennie Downing officially resigned, per the city, after six months in the position following closed session evaluations of her performance. Mayor Mike Palm said the company found out the city was without an administrator once again and offered to help find the replacement for only the cost of advertising. Council members approved the agreement for $2,500.
Approved a no-parking zone on the south side of Quarry Street along Waldo Street.
Approved a rewrite of municipal code to better organize ordinances regarding animals.
Approved an amendment to municipal code to correctly reflect current Baraboo District Ambulance Commission bylaws after Truman said there have been multiple changes to the bylaws but no update to code.
Health Director concerns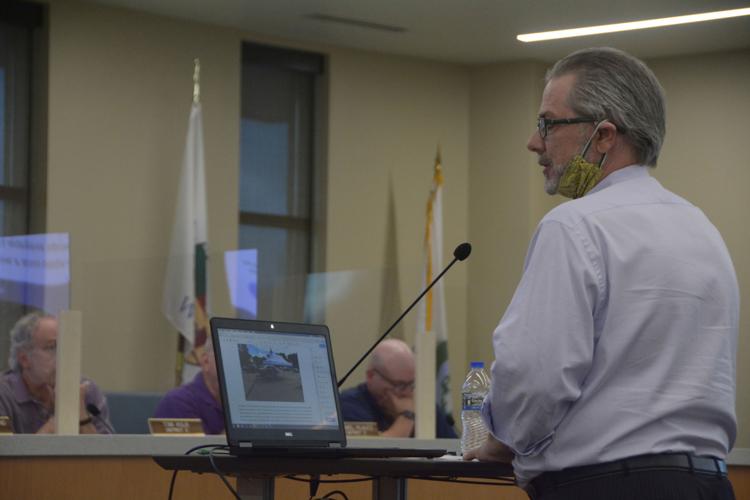 Masked listening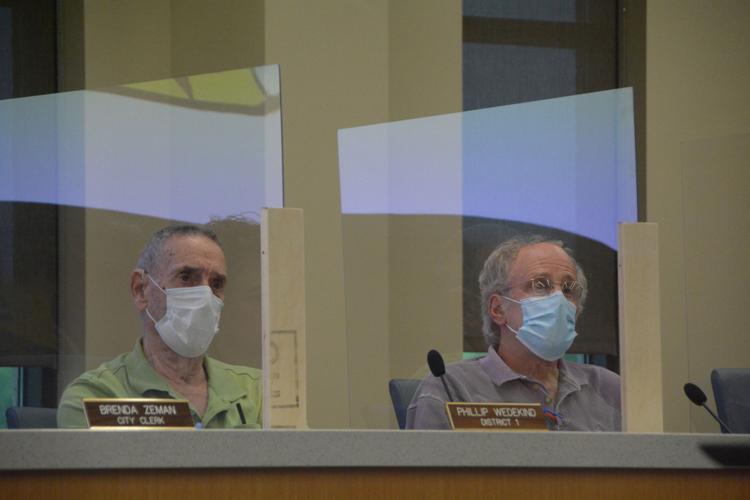 Baraboo council adjusts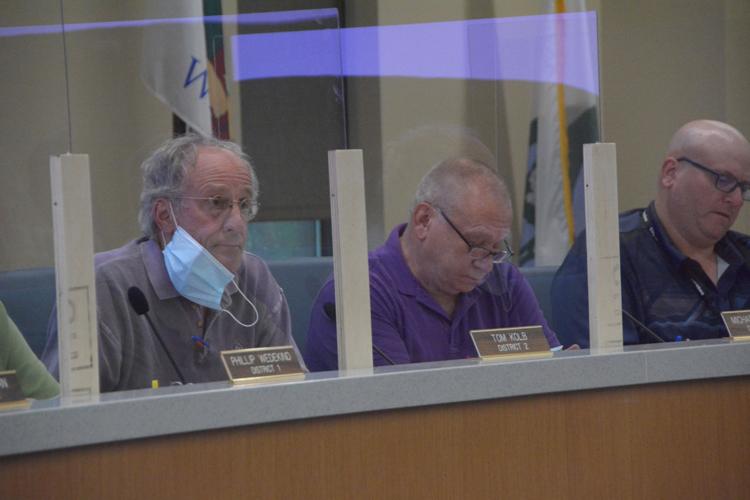 Council adjusts to pandemic rules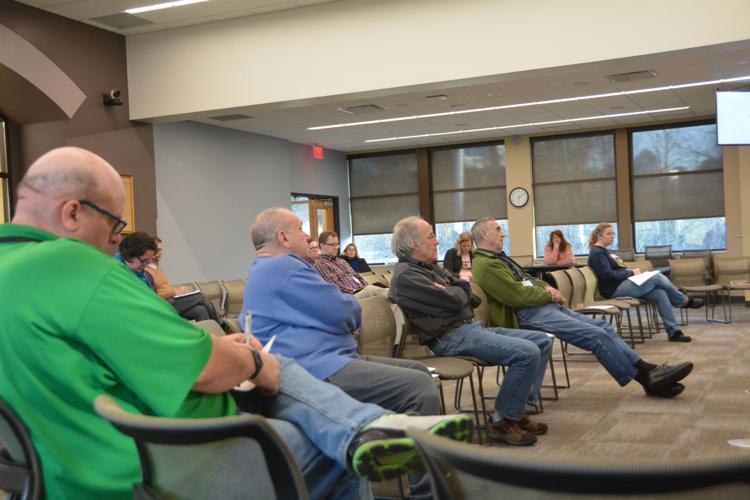 City Administrator Kennie Downing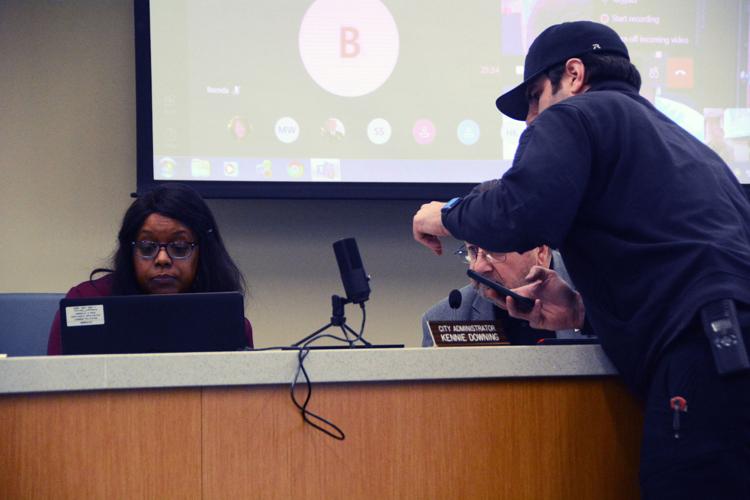 Tom Kolb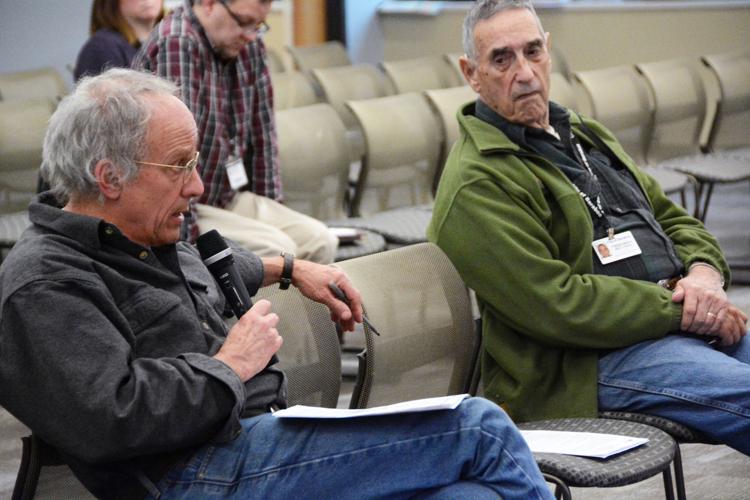 Mayor Mike Palm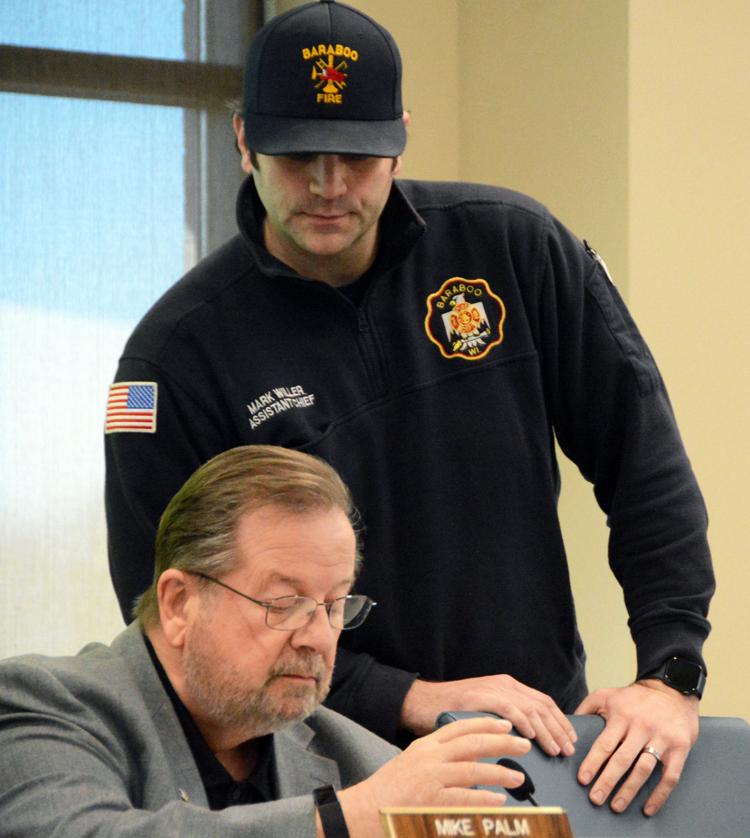 Laura Walczak, SSM Health St. Clare Hospital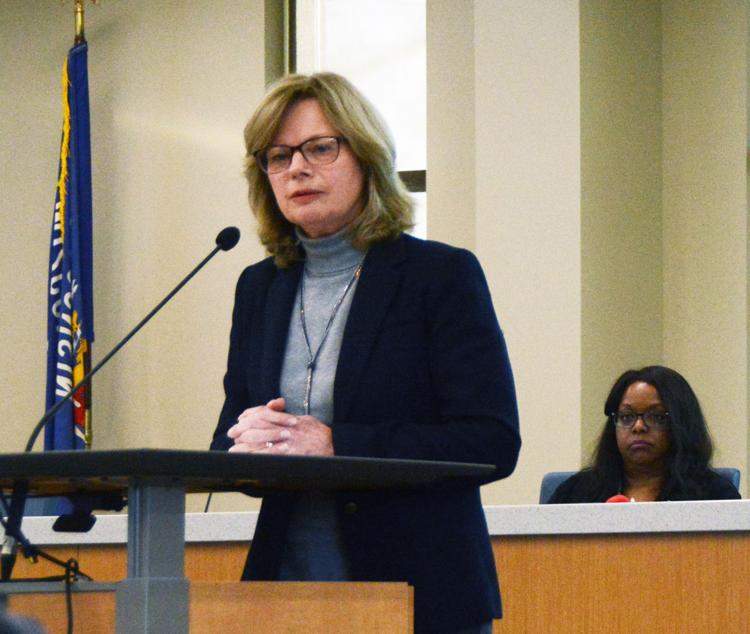 Baraboo Police Chief Mark Schauf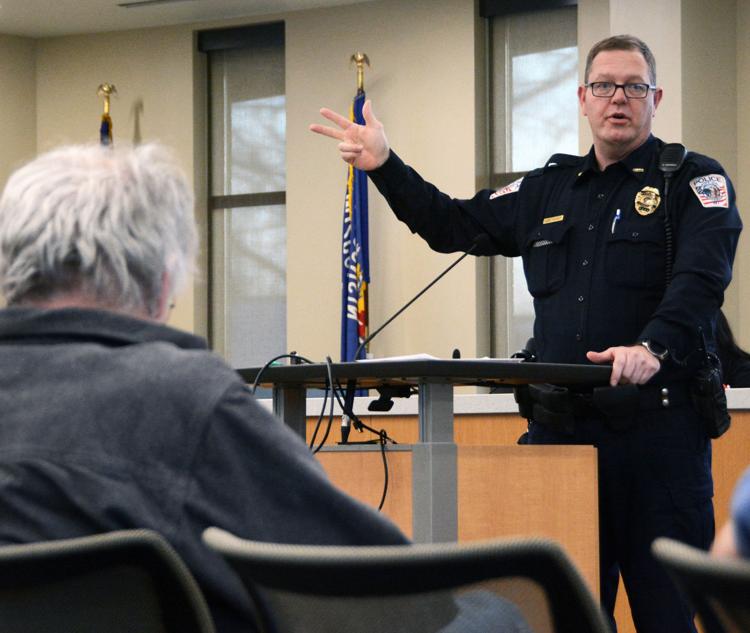 Baraboo Fire Chief Kevin Stieve (copy)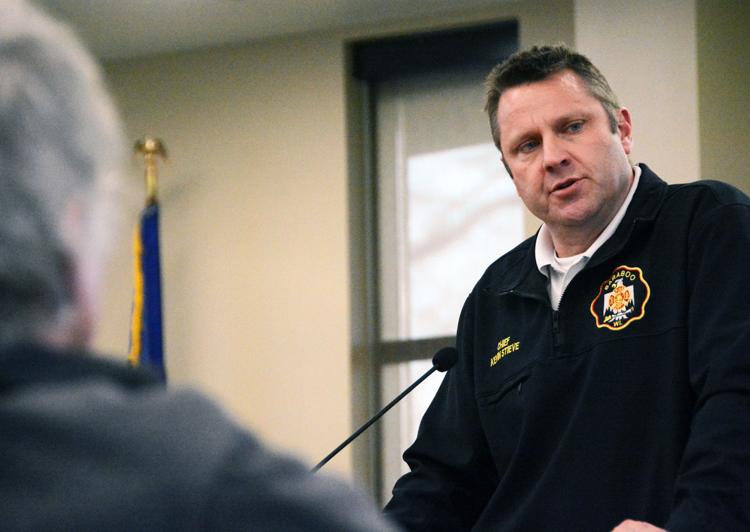 Baraboo Mayor Mike Palm (copy)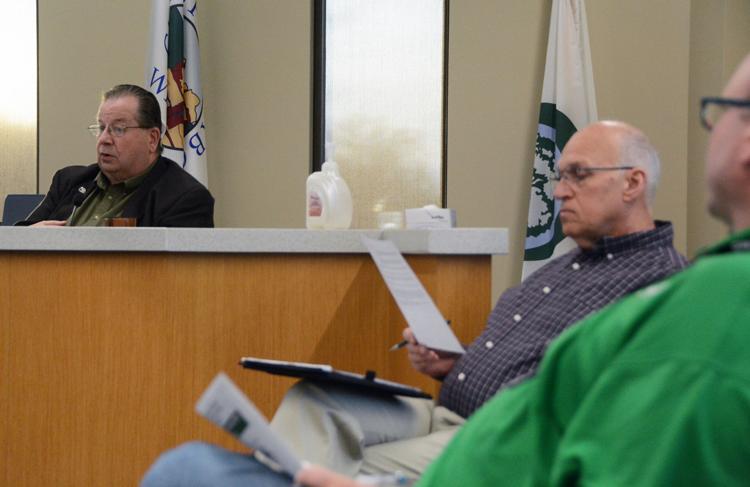 Baraboo City Administrator Kennie Downing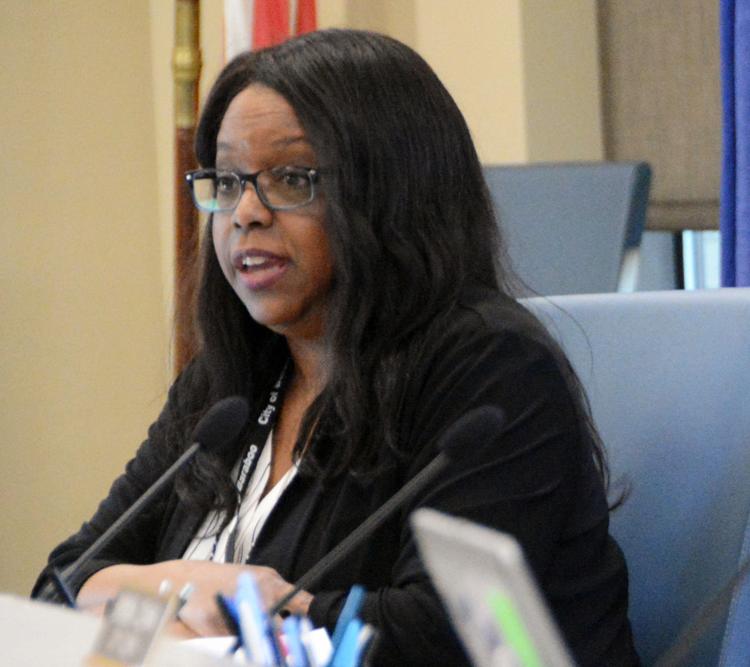 Follow Bridget on Twitter @cookebridget or contact her at 608-745-3513.
Concerned about COVID-19?
Sign up now to get the most recent coronavirus headlines and other important local and national news sent to your email inbox daily.