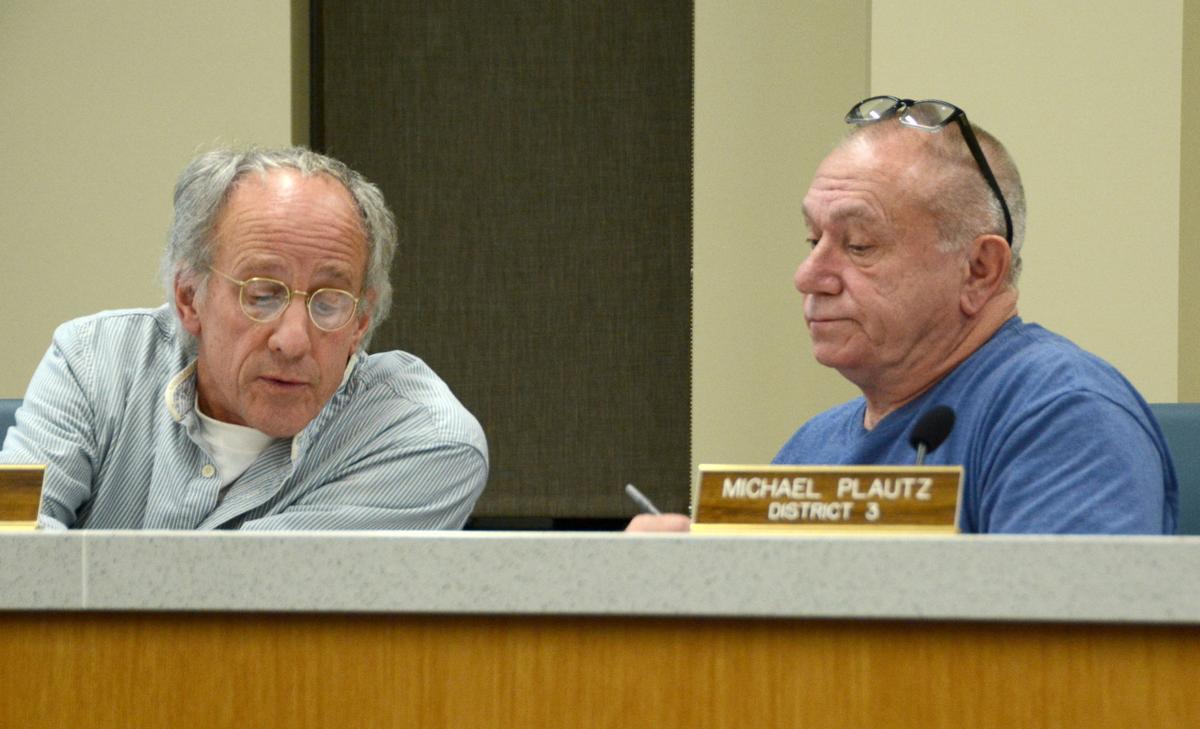 The Baraboo Common Council approved action Tuesday aimed at closing a projected $245,000 budget shortfall by pursuing a street light utility fee and wheel tax.
A majority of Baraboo Common Council members voted to have City Attorney Emily Truman draft ordinances to implement the utility fee and a $20 citywide vehicle registration fee, also known as a wheel tax.
The motion came from council member Phil Wedekind after a lengthy discussion about the budget, how additional fees would impact residents and a possible premier resort tax.
"I really think we're at a point where we have to do something," Wedekind said. "We have to generate these funds, we can't raise the property tax; we don't have any other choice."
The 8-1 vote on a street light fee with Scott Sloan voting against, and the wheel tax vote of 7-2 with Sloan and Michael Plautz against, were given a caveat by council members. If a premier resort tax were to be implemented, the fee ordinances would be ended.
"I would be in favor of that because I think it holds our feet to the fire," Plautz said.
Mayor Mike Palm said during the meeting Tuesday that the city, using tentative numbers until the state provides an equalized value ratio, determined the shortfall could be met with funds from the two fees.
A city registration fee at $20 per vehicle in addition to the state registration fee would provide an additional $187,500 in 2020 after the state-required 90-day waiting period for implementation. Wheel tax revenue must be designated for road projects. The city has agreed to borrow $750,000 for street reconstruction. The additional funding from the wheel tax would cover the cost of maintenance in the city and be included in the budget that relies on taxable funds to cover city expenses.
In April 2018, 57% of Baraboo voters rejected the idea of a wheel tax in an advisory, non-binding referendum.
You have free articles remaining.
According to the state Department of Transportation, there are 25 municipalities and 12 counties in Wisconsin that have created a wheel tax. The amounts vary from $10 to $30.
The street light utility fee would bring in about $144,000 as well, Palm said. It would be included as part of a utility bill received by residents each quarter as roughly $9 per quarter, Director of Public Works Tom Pinion said. The city pays about $150,000 annually to Alliant Energy for street light maintenance.
Resort tax
Much of the talk for council members Tom Kolb and Plautz revolved around the possibility of a premier resort tax, which would bring in revenue based on tourism purchases. The Wisconsin Department of Revenue designates a broad amount of purchase types as a resort tax. Palm said the premier resort tax isn't specific enough, alluding to complaints from past meetings about charging residents who live in the city. Plautz said it would bring in revenue through sales to people who visit from surrounding towns. Wedekind noted residents might take on the biggest burden.
"I think you have to remember, everybody pays that tax," Wedekind said. "A good portion of that money is coming out of the taxpayers' pocket."
Plautz recommended city staff pursue a resort tax because passing one would take time. It would require the passage of a city resolution, a referendum for the public to vote and negotiation with the state Legislature to implement the 0.5 cent per dollar tax.
Baraboo leaders are on the hunt for potential new revenue streams to bolster city street maintenance funds.
"I don't want to over-tax the residents," Plautz said, adding that he would prefer to see the wheel tax and lights fee end if the resort tax were passed.
The Department of Revenue specifies that a municipality that has 40% of its assessed property used for tourism-related activities can create a premier resort tax. If less than that, the Legislature still can authorize a city to implement the specific tax.
According to its website, the villages of Sister Bay, Stockholm and Lake Delton, and the cities of Rhinelander, Eagle River, Bayfield and Wisconsin Dells currently have premier resort taxes in place. Municipalities began implementing the tax in 1998, with the most recent enacted in July 2018 in Sister Bay.