As the Sauk County Board of Supervisors considered whether they have authority to issue a countywide mask mandate in the wake of COVID-19, the issue of being required to wear a mask drew about three dozen people to their meeting Tuesday.
Many voiced their status as military veterans. A number of them pronounced their concern over the United States becoming a communist country. Others simply said their god decides what happens to them. One 21-year-old Army soldier said he has no concerns because he's a "fit guy." Only one person in the sea of dissenting faces called for teamwork to help prevent the transmission of the novel coronavirus that has so far caused three deaths in Sauk County and which humans have no immunity against.
Former supervisor Jean Berlin spoke through a cloth mask when she asked everyone to work together. The 1918 flu pandemic killed an estimated 50 million people worldwide (675,000 in the U.S.) and residents are "delusional" if they believe nothing has to be done to overcome COVID-19, she said.
"I think if a person uses common sense and try to protect everyone, maybe we can get through this," Berlin said. "Let your conscience be your guide and do what you think is right."
A majority of the 40 public visitors, plus more spectators directed to an overflow room to maintain a safe capacity of the county board meeting room, wore no masks. Some cheered and clapped after public attendees spoke, like Jamie Bernander of Wisconsin Dells, who spoke against masks out of concerns for freedom and their possible economic impact on businesses.
Bernander is one of six operators of nonprofit Wisconsin United for Freedom, which according to its website, wants to "give the people back their power" of choice regarding vaccines, Second Amendment rights, religious freedoms, cannabis rights, natural and alternative medicine and other topics not listed.
"Mask mandates are unenforceable without certain discrimination," Bernander said. "Each individual and each business must mitigate their own risk and take measures they deem appropriate. Customers can choose whether or not to patronize any business that does not require masks."
The resolution which brought out the public commenters, including about 200 emails Sauk County Board Chairman Tim McCumber said, was one that specified that the county cannot mandate requiring the wearing of masks to help prevent the spread of COVID-19. The resolution states that the county does not have authority, but that individual municipalities like cities and villages, have their own control to determine whether to pass such a mandate.
Supervisor Rob Nelson called for an amendment to the resolution, essentially flipping the law to allow for Sauk County Health Officer Tim Lawther, who spoke earlier during the meeting about the latest COVID-19 statistics, to have full control over whatever measures he may deem best to protect the public from a contagion.
Nelson said Lawther has that right under Wisconsin State Statute 252.03(1), which indicates the officer "shall promptly take all measures necessary to prevent, suppress and control communicable diseases."
Interim Corporation Counsel Rebecca Roeker said she and colleagues took the legal position that a county-level officer does not have more power than the state Department of Health Services, referring to the Wisconsin Supreme Court decision in May that deemed Secretary Andrea Palm's stay at home mandate unconstitutional.
The two disagreed, with Nelson saying the ruling indicated Palm acted unconstitutionally because she did not follow proper legislative rules. As a legislative body, the county board was following proper procedure if it passed its own mandate, Nelson argued. He called for the resolution to be rewritten saying the county has authority to issue orders to control COVID-19 and that could specifically include required mask wearing unless a health problem does not permit it.
Nelson said each municipality could still decide whether to have a mandate, much like cities and villages either adopt their own zoning code or follow the default zoning code set out by the county.
Supervisor Mark Detter said he didn't see how a mask mandate would change the actions of the public and said he would openly defy any such order.
"I'm not going to make those other people live in fear and muzzled," Detter said, adding that he has concerns over even municipalities because of challenges posed for people traveling into different areas. "Long-term impact is we're all going to get this. Big deal."
Nelson's amendment failed on a 5-24-1 vote with Nelson and fellow supervisors Shane Gibson, Tim Reppen, Donna Stelling and Valerie McAuliffe in favor. Supervisor Bryant Hazard abstained and Supervisor Peter Kinsman was absent after coming into contact with a person who had possibly tested positive for COVID-19.
The resolution definitively stating that the county has no authority to issue a mask mandate passed on a 23-7 vote, with Nelson, Gibson, Reppen, Hazard, McAuliffe, Donald Stevens and Patricia Rego voting against it.
Lawther presented COVID-19 updates to the board before the vote.
"It's not all about hospitalizations and deaths," he said, talking about a healthy runner who contracted the virus and still, multiple weeks later, can't walk up a flight of stairs.
There have been five hospitalizations in the first three weeks of July, with three who ended up in the ICU. One still remains in the ICU, Lawther said. Upon questioning from supervisors, Lawther also indicated that a small percentage of the county's total population had been tested. Many of the tests are being performed on people in jobs where they need to be tested more than once, like health care workers, he said.
According to the Sauk County Health Department website data hub, there are 69 active COVID-19 cases in the county as of Wednesday, 178 recovered cases out of 250 total confirmed cases and 17 total hospitalizations.
Jodie takes information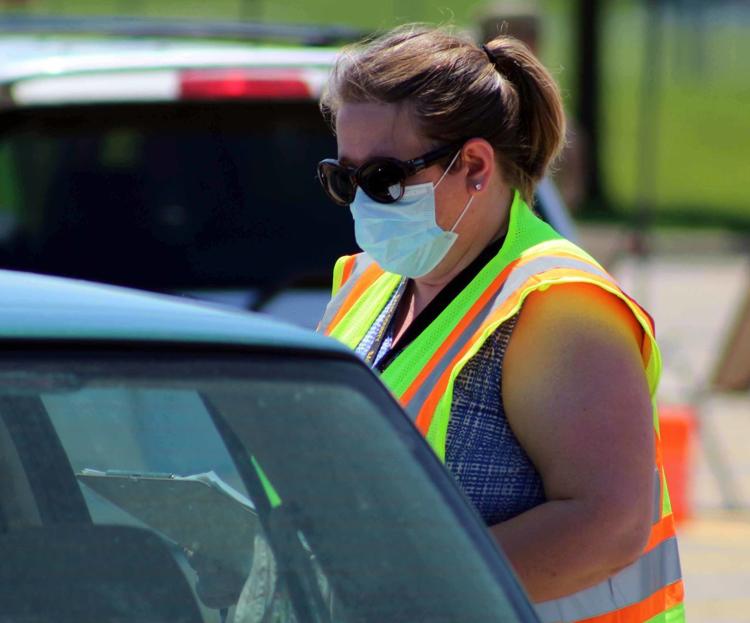 Hannah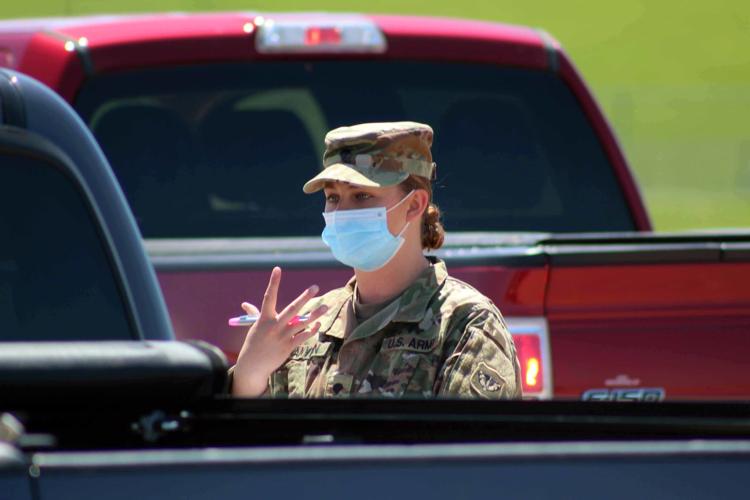 Amy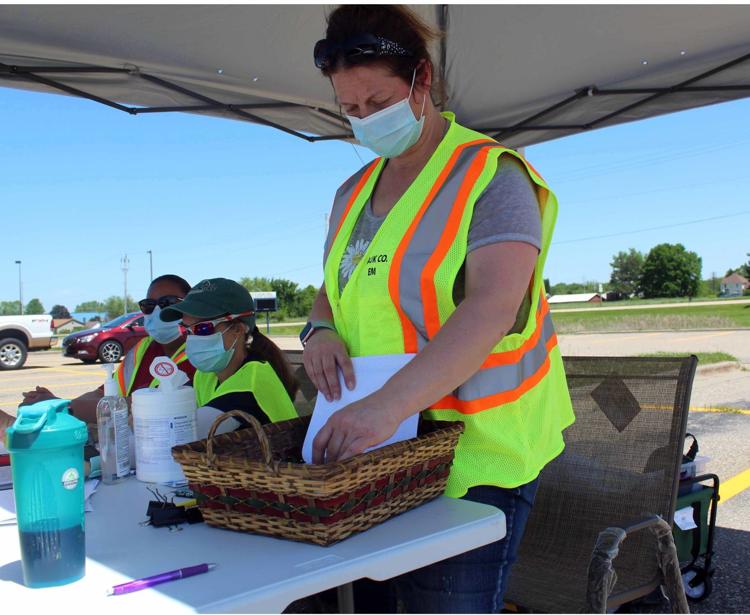 Carmelo guides traffic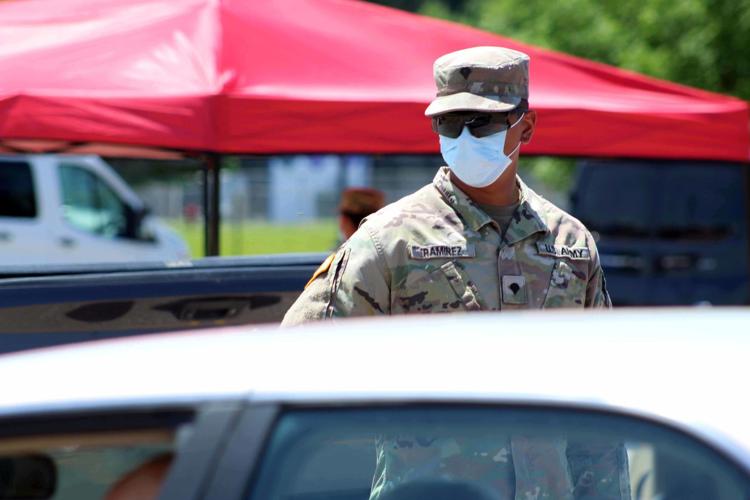 Tim Lawther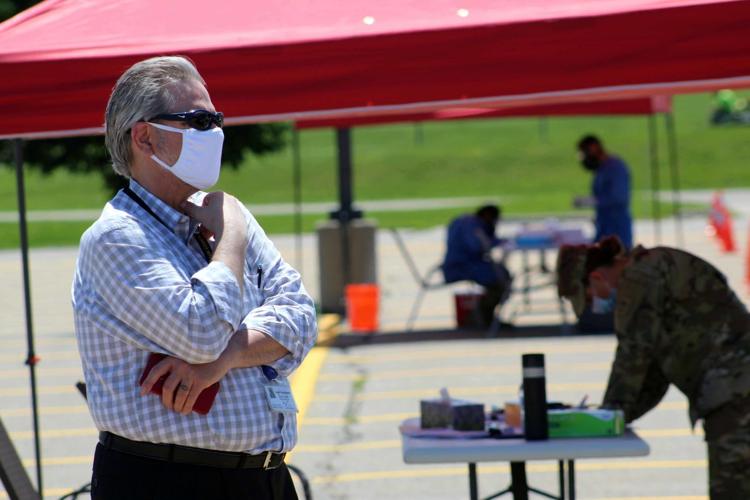 Guard members wait for next car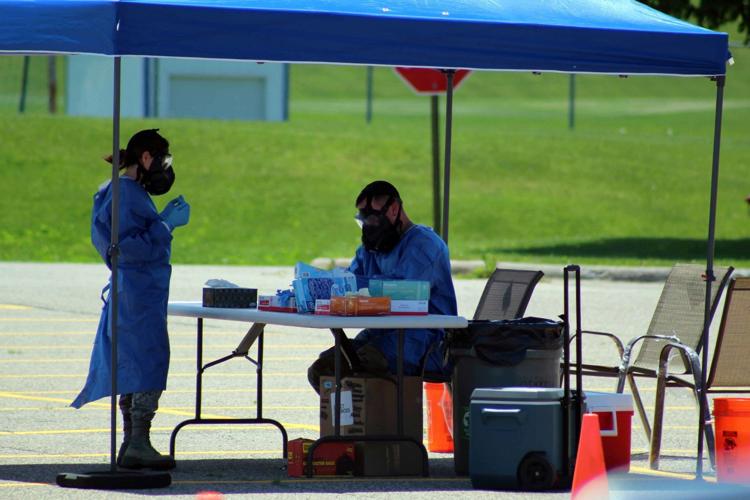 Jodie take information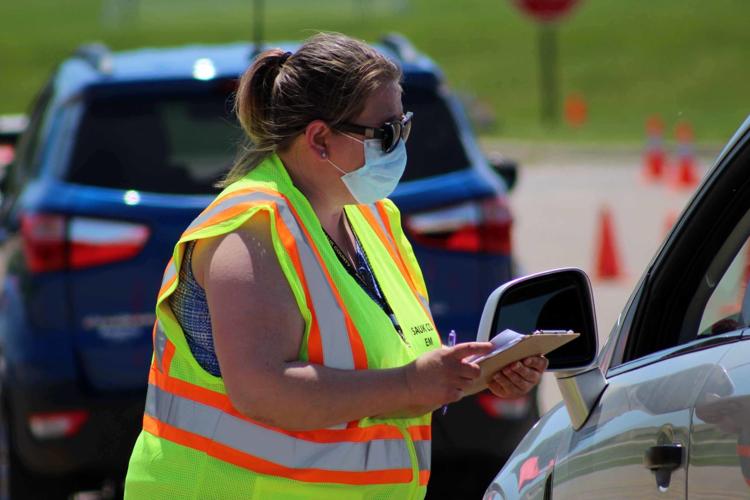 Barb verifies information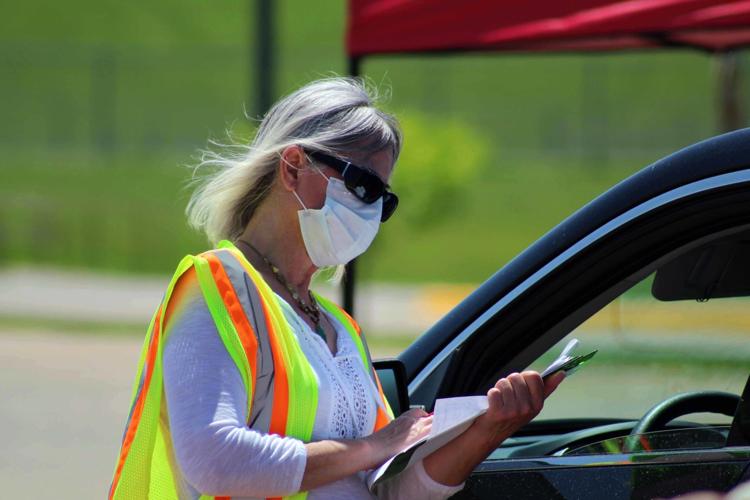 061120-reed-gallery-test016.jpg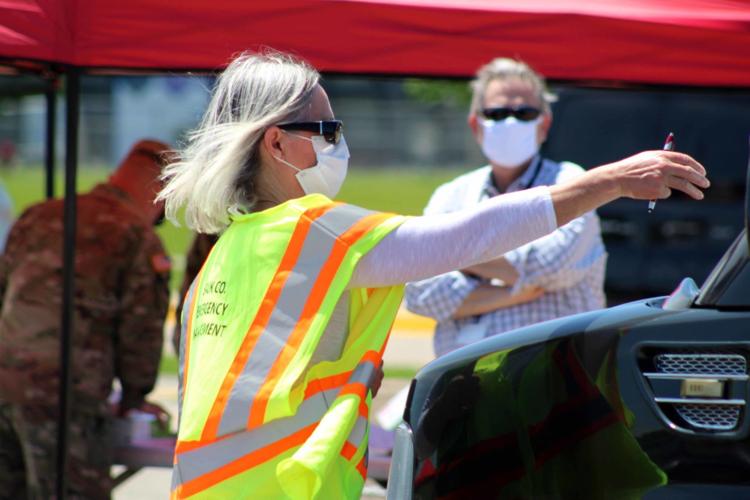 061120-reed-gallery-test009.jpg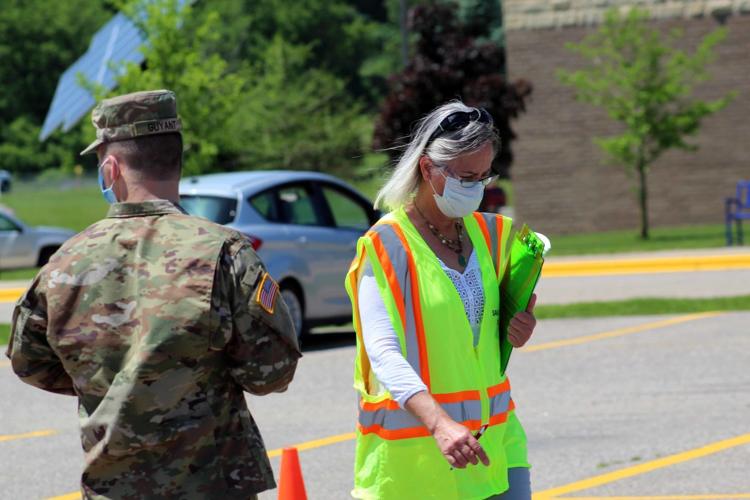 061120-reed-gallery-test010.jpg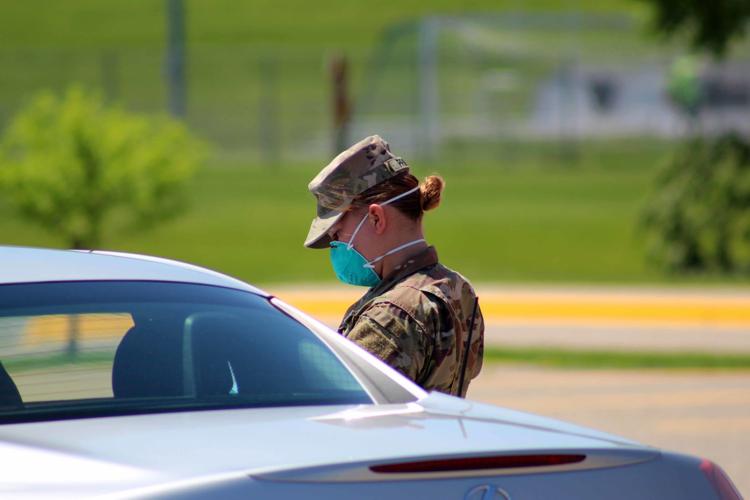 061120-reed-gallery-test011.jpg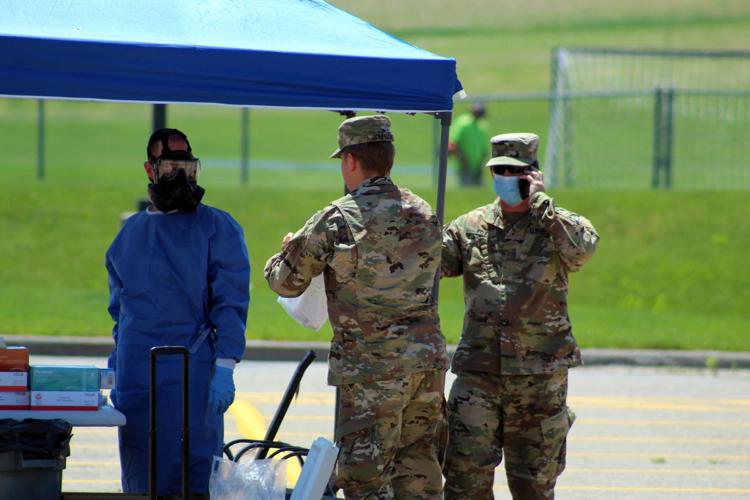 061120-reed-gallery-test012.jpg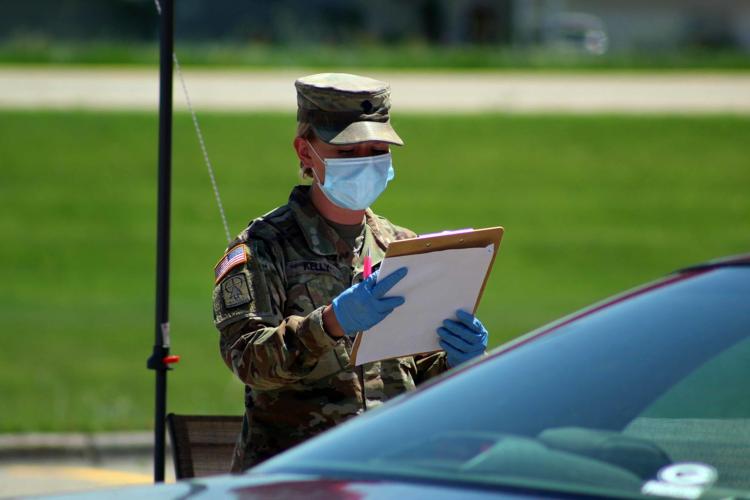 061120-reed-gallery-test014.jpg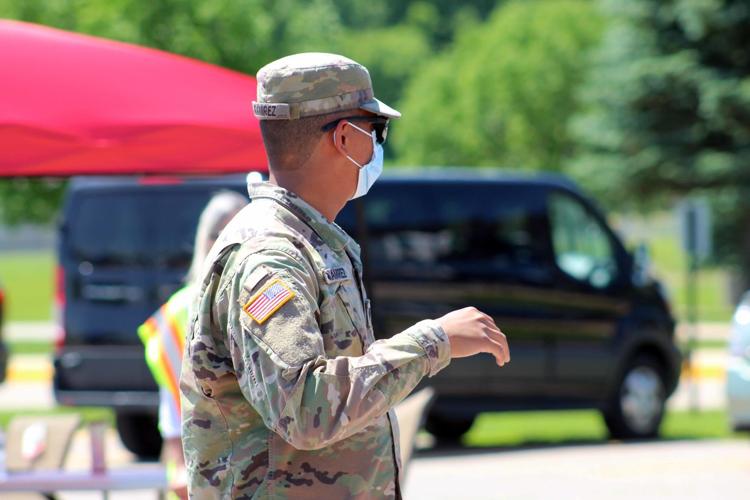 061120-reed-gallery-test017.jpg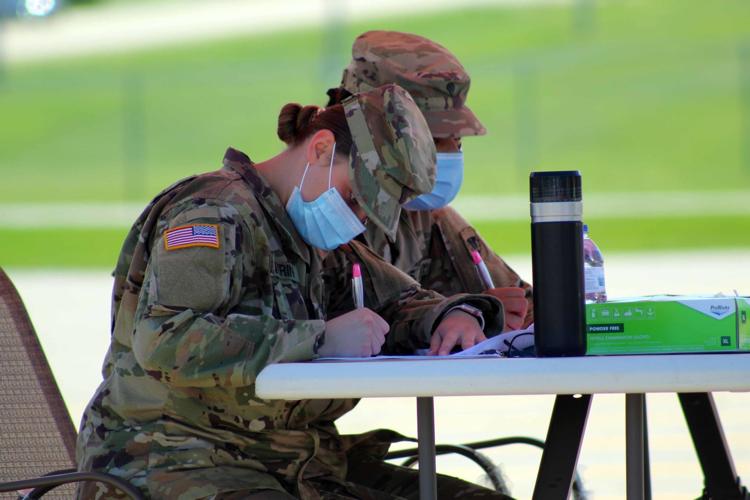 061120-reed-gallery-test018.jpg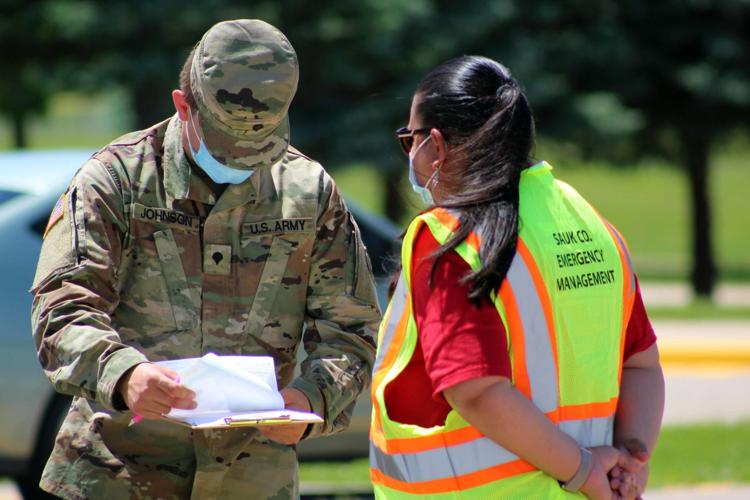 061120-reed-gallery-test019.jpg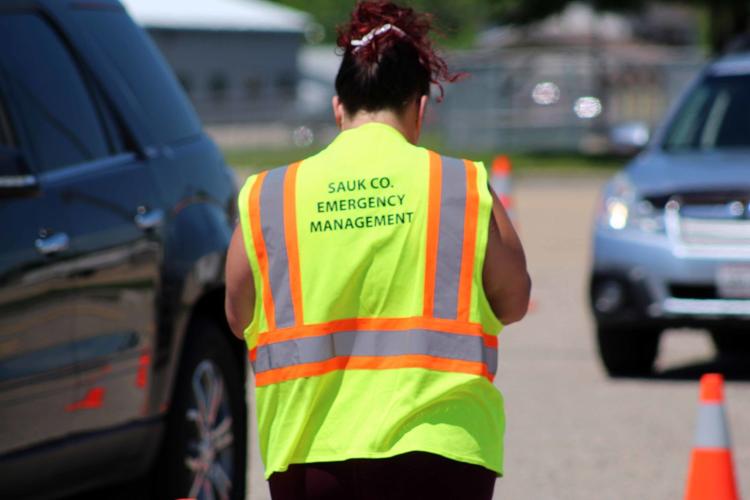 Follow Bridget on Twitter @cookebridget or contact her at 608-745-3513.