Like other Dodge County Board members, District 26 Supervisor Thomas Nickel represents roughly 2,600 people.
However, there's something different about Nickel's constituents. About 41 percent of them are prisoners at the Dodge Correctional Institute who can't vote and come from other communities.
Nickel said he doesn't consider that large demographic when governing. The prisoners don't contact him, and he doesn't reach out to them.
"You're the first one who has ever brought up that there are inmates in my district," he said in a phone interview.
Packed closely together in the northern part of Dodge County are four state prisons with a combined population of more than 6,000 inmates.
The U.S. Census Bureau counts prisoners as residents of the communities in which their detention facilities are located, rather than their hometowns. States and local governments must use that data every 10 years to redraw political district boundaries.
During the last redistricting process, Dodge County spread its state inmates among six of the county's 33 supervisory districts. However, four of those six districts still wound up with prison populations that made up more than one-third of the constituency.
Critics say this method of counting prisoners distorts political influence, giving increased representative power to people who live near prisons.
For example, in all but one Columbia County supervisory district, supervisors are chosen by voters among a population of roughly 2,000 people.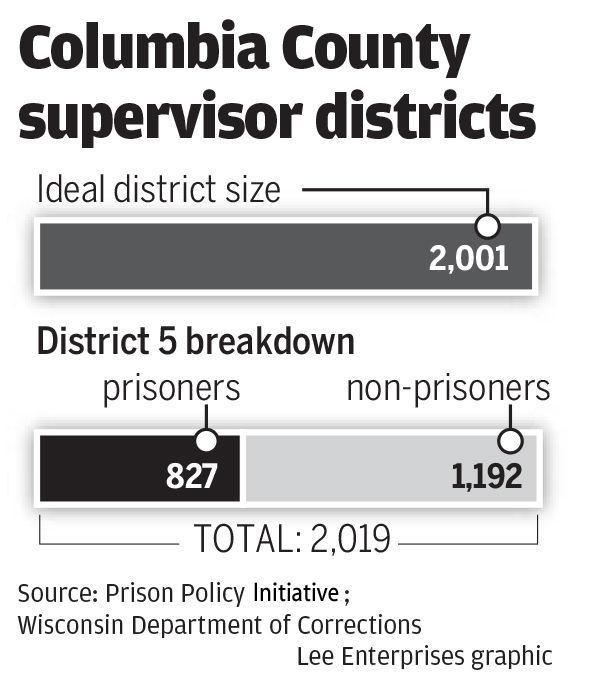 However, the same is not true of the 5th district, where the Columbia Correctional Institution is located. In that district, more than 800 residents are prisoners who are barred from casting ballots. Voters among the district's remaining 1,200 people get to pick a county board member.
Ongoing practice
Nearly all of the 77,863 people who submitted comments to the U.S. Census Bureau since its last 10-year census have urged a change in policy to count prisoners as residents of their hometowns. However, the federal agency has no plans to make such a change in 2020.
"They just kind of turn a blind eye to the facts on the ground," said Aleks Kajstura, legal director with the Easthampton, Massachusetts-based nonprofit Prison Policy Initiative, which says the counting method leads to "prison gerrymandering."
Aside from the issue of skewed representative power, Kajstura said, the Census Bureau's policy isn't practical.
Lawmakers whose constituents are incarcerated at a disproportionate rate are more likely to champion issues prisoners care about — such as criminal justice reform — than politicians with prisons in their districts.
And when prisoners reach out to elected officials, Kajstura said, they often contact the ones from their hometown districts.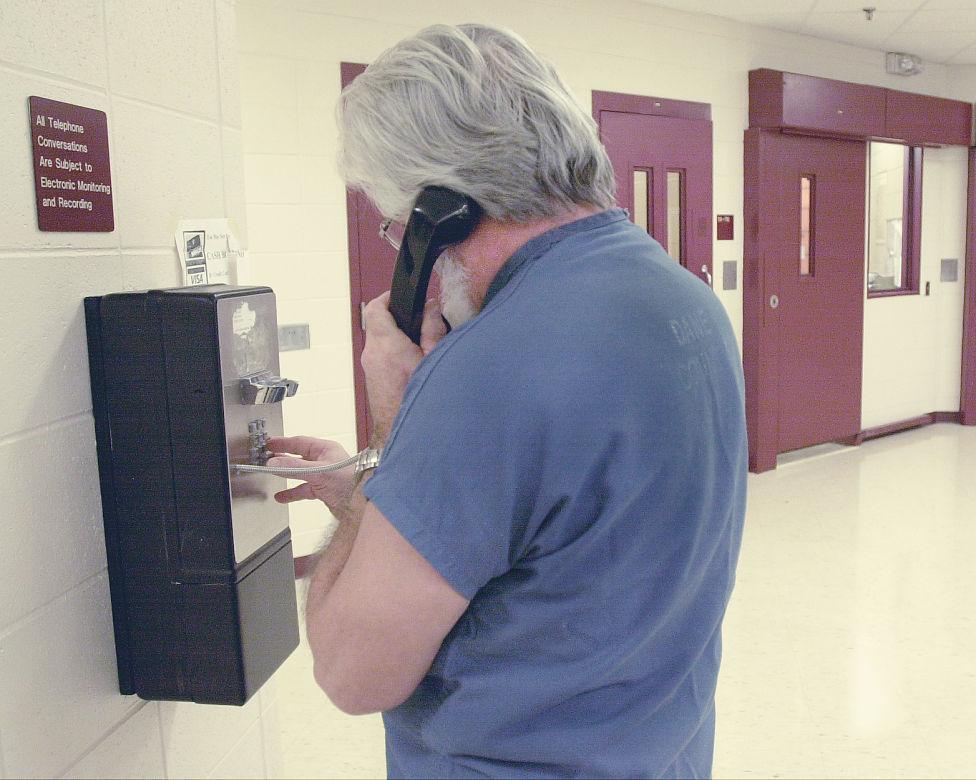 The Census Bureau uses a concept called "usual residence" — established by the Census Act of 1790 — to count prisoners.
A person's "usual residence" is defined as the place where they live and sleep most of the time. It may not be the same as their legal or voting residence.
"Therefore, counting prisoners anywhere other than the facility would be less consistent with the concept of usual residence, since the majority of people in prisons live and sleep most of the time at the prison," Census Bureau spokeswoman Kristina Barrett said in an email.
The concept of "usual residence" was more important in 1790, when ensuring equal representation in Congress was all that mattered, according to the Prison Policy Initiative.
Today, census data is used to redistrict all levels of state and local government, making the specific location of residents more important.
Solutions sought
Communities have searched for ways around the problems that result from how the Census Bureau counts prisoners.
In Columbia County, officials received permission from the state to split the prison's population into two census blocks. The intent was to spread the inmates among multiple political districts to dilute the problem of skewed representation.
However, the prisoners wound up being counted entirely within the county's 5th supervisory district and the city of Portage's 8th aldermanic district, said Brian Zirbes, an analyst with the Columbia County Land Information Department who worked on the county's redistricting plan after the last census.
He said incorporating a prison into local political boundaries is not an easy task. District populations must be nearly equal in population, regardless of whether one of them includes a significant number of inmates.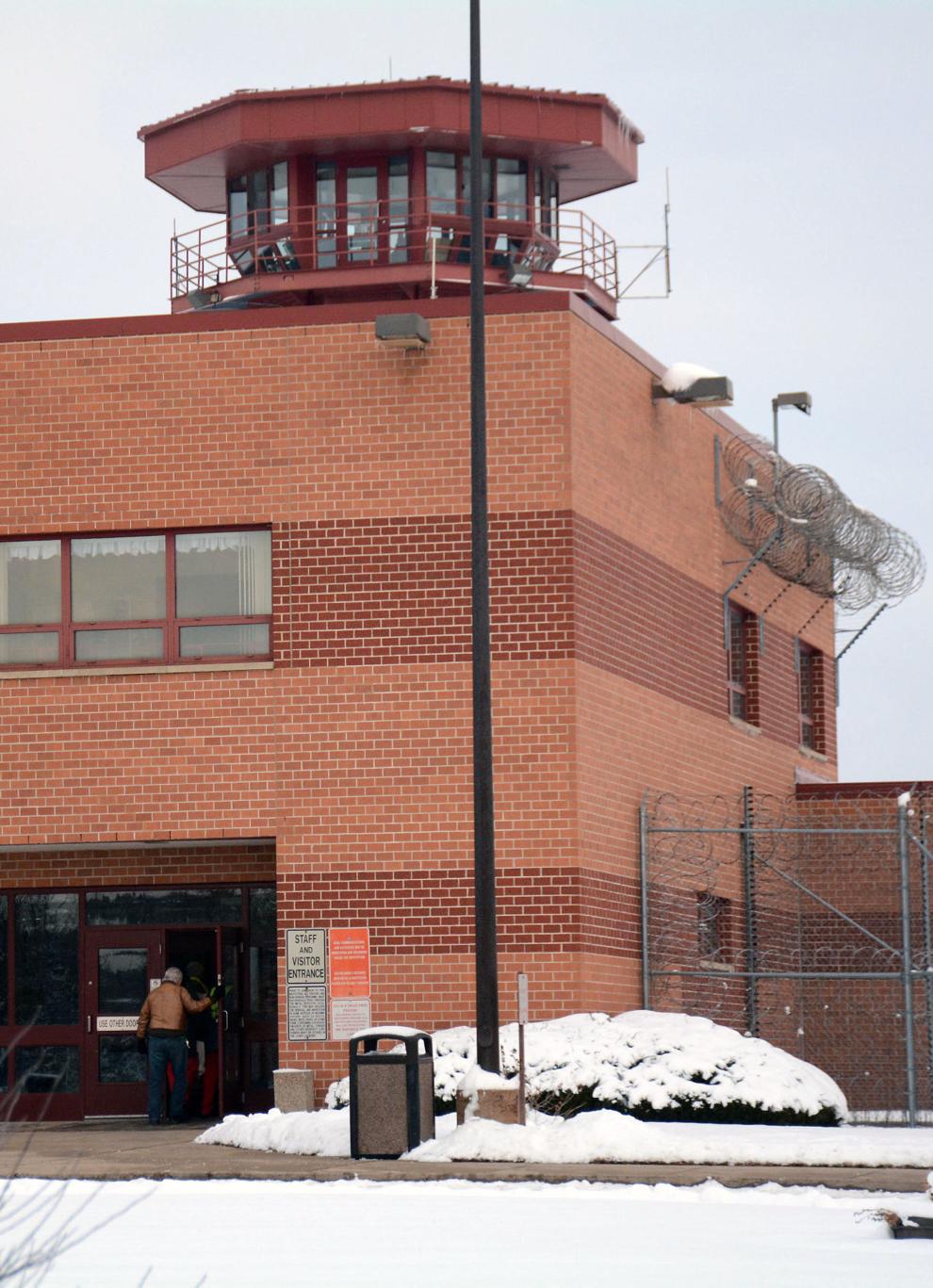 "There's a whole bunch of different rules you're trying to please," Zirbes said. "It gets more complex than most people realize."
Even jails can skew representation. Although inmates in those facilities are different than state prisoners because some of them retain voting privileges, most aren't actual residents of the communities in which they are incarcerated.
The Sauk County jail in Baraboo houses inmates from all parts of the county and elsewhere. Nevertheless, all the inmates counted there were considered Baraboo residents for the purposes of redistricting.
Baraboo city engineer Tom Pinion said the city's 4th aldermanic district was drawn up to include 237 jail inmates. That's about 17 percent of the district's total population.
Inmates within the jail who do exercise their right to vote likely aren't voting for 4th district alderman race. The state requires inmates to vote by absentee ballot in the district they lived in immediately prior to their incarceration.
"So you have people counted as though they're constituents of the alderman from the 4th district, but they're voting in different races," said Kajstura of the Prison Policy Initiative. "If they try to register in Baraboo, chances are they'd be committing voter fraud."
Barrett, the Census Bureau spokeswoman, said the agency will offer a product to states after the 2020 census that will assist them in reallocating prisoners if they wish. It will be up to states to submit a data file showing how the prisoners were redistributed.
She said states will have the option of using the adjusted data for their own purposes, but it will not be incorporated into the Census Bureau's counts.
Follow Tim Damos on Twitter @timdamos or contact him at 608-745-3513.