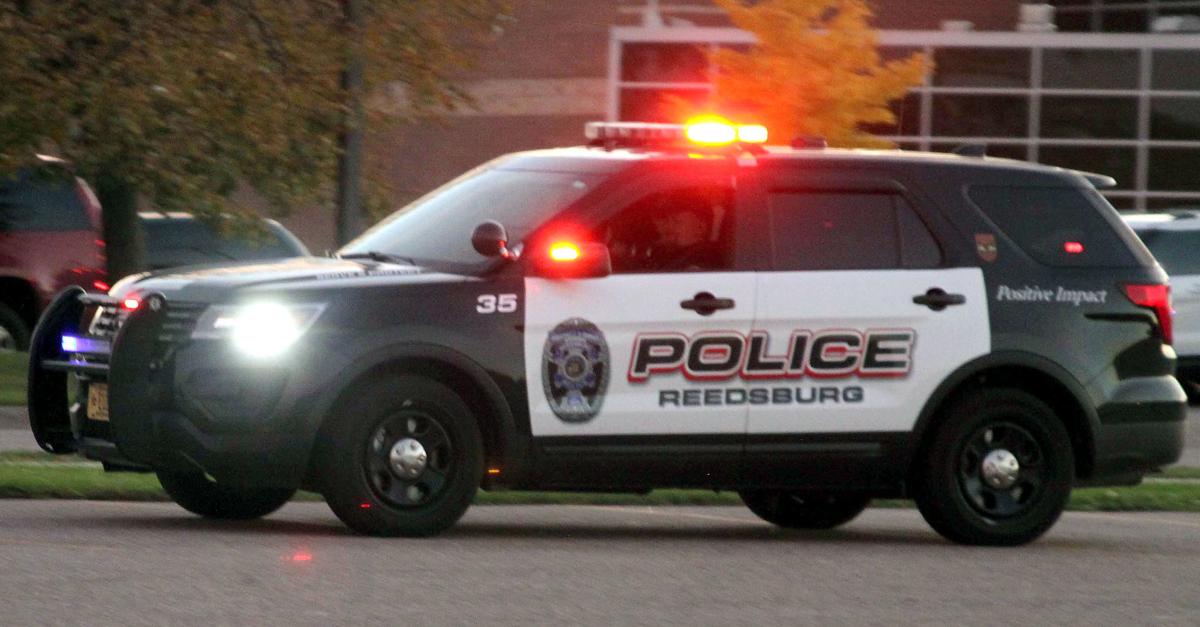 The Sauk County Board decided Tuesday not to reprimand one of its members who was caught shoplifting last month, saying his public and private apologies were sufficient.
The board voted 17-7 against a resolution that would have acknowledged Supervisor Wally Czuprynko's apologies, but also declared that he had engaged in conduct unbecoming of a county supervisor. Five supervisors abstained from the vote and two were not in attendance.
As the discussion began, Sauk County Board Chairman Peter Vedro of Baraboo told supervisors he received multiple requests to postpone consideration of the resolution in light of the fact that Czuprynko's father passed away over the weekend. Czuprynko asked that the matter not be postponed.
"I think there are a few that probably have done worse than this," Supervisor Carl Gruber of Baraboo said. "I'm a little bit ashamed that this (resolution) came here. I do not agree with what Wally did in any way, shape or form. But I think we've probably pushed this way past the limits and now opened the door for other things that should have never been opened."
Police ticketed Czuprynko for retail theft after two Reedsburg stores reported he stole less than $10 worth of items Jan. 4. He pleaded no contest to two counts of retail theft, was found guilty, and paid $456 in fines and restitution. Czuprynko initially called the citations "insignificant," but later apologized to the public and his peers on the board.
Those who voted in favor of the resolution said regardless of the apologies, it was important for the board to address the bad behavior publicly.
"It's a tough decision, because I don't think any of us should be judged on our worst 15 minutes of our lifetime," Supervisor Shane Gibson of Baraboo said, adding that he commended Czuprynko for owning up to his mistakes. "But this resolution, on its face, hits the nail on the head, that the behavior is not the behavior of a Sauk County supervisor."
During the debate, several of Czuprynko's allies on the board pointed to another supervisor who they said also was guilty of bad behavior.
They repeatedly referenced a comment Supervisor Tom Kriegl of Baraboo made last week during a committee discussion about the Czuprynko resolution. They said Kriegl's remark was the real scandal that should have been covered by the press.
During the Feb. 13 meeting, Kriegl said if a black person in Milwaukee had done what Czuprynko did, they would have been jailed and may have been shot and killed.
Supervisor Tim McCumber of Merrimac pushed back on Kriegl's remark during the meeting, noting that a black woman once stole his wife's wallet in Waukesha County. He said the woman's offense never made a front page headline, and no one shot at her.
McCumber and several others said Tuesday that Kriegl's remark was racially charged and offensive to law enforcement.
Supervisors who voted to reprimand Czuprynko were: Kriegl, Gibson, Vedro, Tim Reppen of Baraboo, Jean Berlin of Hillpoint, Kevin Lins of Spring Green, and William Wenzel of Prairie du Sac.
Follow Tim Damos on Twitter @timdamos or contact him at 608-745-3513.