There was little discussion but a round of applause as the Sauk County Board of Supervisors approved the recommended candidate to become the new county health officer.
It was a unanimous vote of the 28 supervisors present for the meeting Tuesday. They clapped as County Administrator Brent Miller expressed his gratitude for approval of his first personnel recommendation since he took the position in September.
Treemanisha Stewart, of Fairfield, New Jersey, was chosen to take the position vacated by former health officer Tim Lawther in mid-October. Stewart has a varied wealth of experience that makes her the best person for the job, Miller said.
"When we did her background checks with the businesses, they were exceptional," Miller said of Stewart. "Everyone elaborated on what a team player she is, how team members really like working with her, and for her, and how she gets things done."
Stewart will begin Feb. 1 at an annual salary of $110,832. She was one of two candidates interviewed by a committee which included Miller, County Board Chair Tim McCumber, Human Resources Director Kasey Hodges, two members of the county health board and a member of the Wisconsin regional Department of Health Services.
Miller said he received a letter Tuesday from state officials approving Stewart as qualified for the position. She currently serves as a program manager for the state of New Jersey's Health and Senior Services division. Miller said Stewart was working to finish her doctorate degree in public administration when they last spoke in December and that she also holds a master's degree in public health from the University of Medicine & Dentistry of New Jersey. According to her LinkedIn profile, Stewart received a bachelor's degree in health management from Howard University.
Miller said what makes Stewart stand out is that she is also certified in environmental health, which is defined by the CDC as the investigation of how exposure to things like air pollution and floods affect individual health. Also as someone who has a background in emergency management, Miller said she would be uniquely qualified for overseeing the county health department.
Supervisor Patricia Rego, who oversees the health board, said Stewart seemed positive and ready to progress the department.
"She likes moving forward and getting things done," Rego said. "She encouraged her staff to have input into things and work as a team and I think that's going to be a very positive thing for the health department."
Supervisors John Deitrich, Brandon Lohr and Joel Chrisler were absent.
Approved resolutions recognizing Gail Greve of the Land Resources & Environment Department and Cory Hewitt, a newly retired security deputy with the Sauk County Jail, for their years of service.
Approved an ordinance creating chapter 45 of county code, which outlined a uniform policy for facilities and infrastructure.
Approved the purchase of a new 2020 Ford Transit eight passenger van for more than $52,000 by the Aging and Disability Resource Center.
Approved the re-appropriation of community development block grant CLOSE funding for a $191,560 project in Plain for infrastructure improvements to Nachreiner Avenue. There had originally been more than $283,000 appropriated for affordable housing in Reedsburg, but the project was postponed and the funding had to be used or would be forfeited back to the state.
Approved an amendment to the 2021 budget to appropriate more than $90,000 due to an intergovernmental agreement with the Ho-Chunk Nation, which provides the sum to the county for agreed upon uses. Supervisor Kristin White Eagle abstained.
Approved the purchase of a mounted drum style mulcher for $41,500 to replace a 30-year-old piece of equipment in current use.
Approved the purchase of two 550 series trucks with dump bodies for up to nearly $109,000 from Ewald Automotive Group.
Approved the $55,000 purchase of one 60,000 pound trailer, a custom item Supervisor Brian Peper said, to haul a newly bought upgraded paver approved during the December meeting.
Approved an ordinance rezoning lands in the town of Franklin to remove property from a shoreland wetland district as requested by property owner Brian Mittelstaedt.
Approved the purchase of eight police and two unmarked squad cars for the Sauk County Sheriff's Office at the cost of more than $259,000 for the vehicles and $30,000 for equipment by use of sheriff budget vehicle replacement funds.
Lohr questions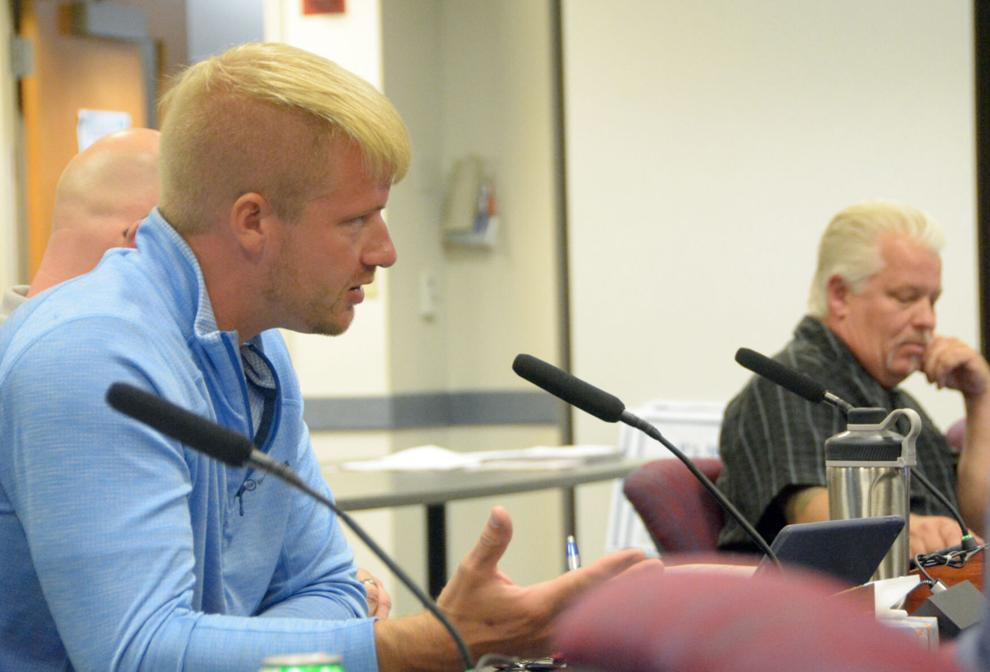 Hiring process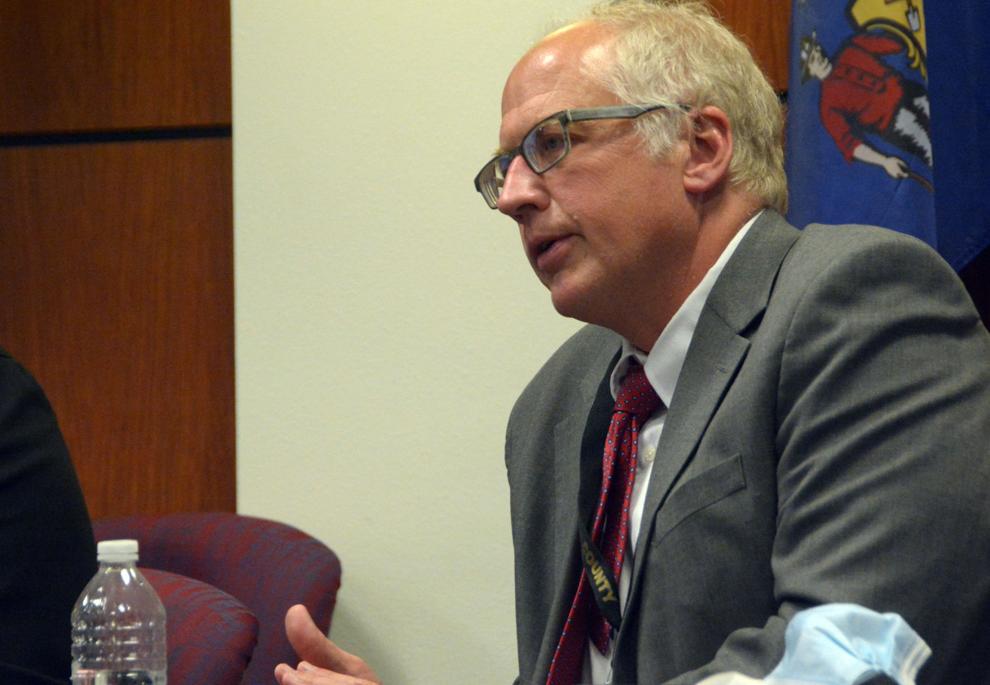 McCumber listens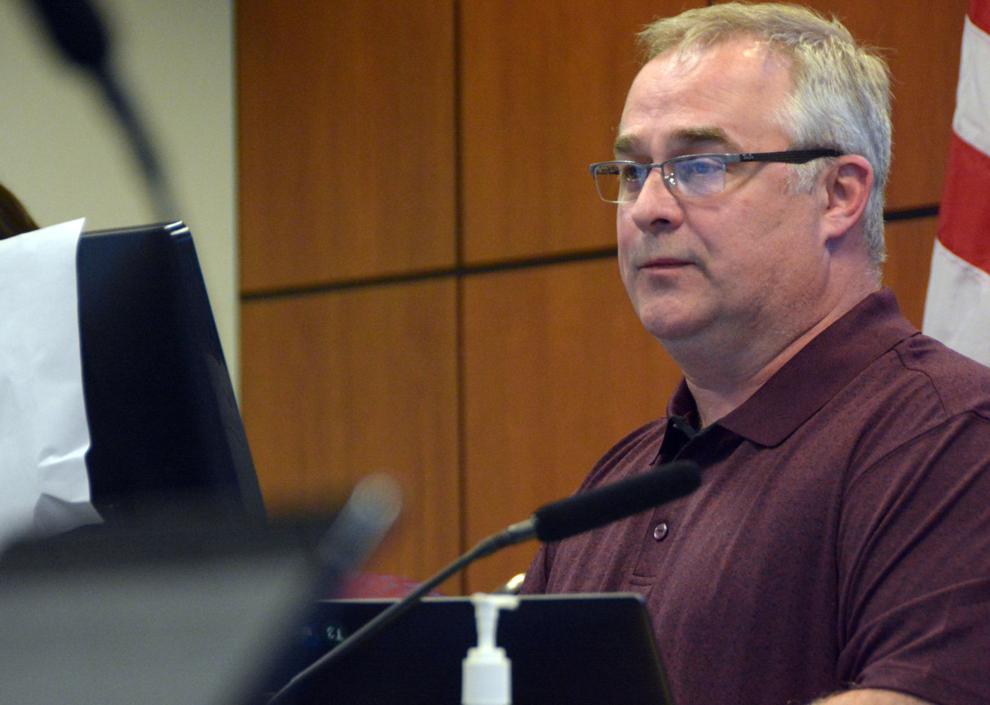 Sauk County Supervisor Rob Nelson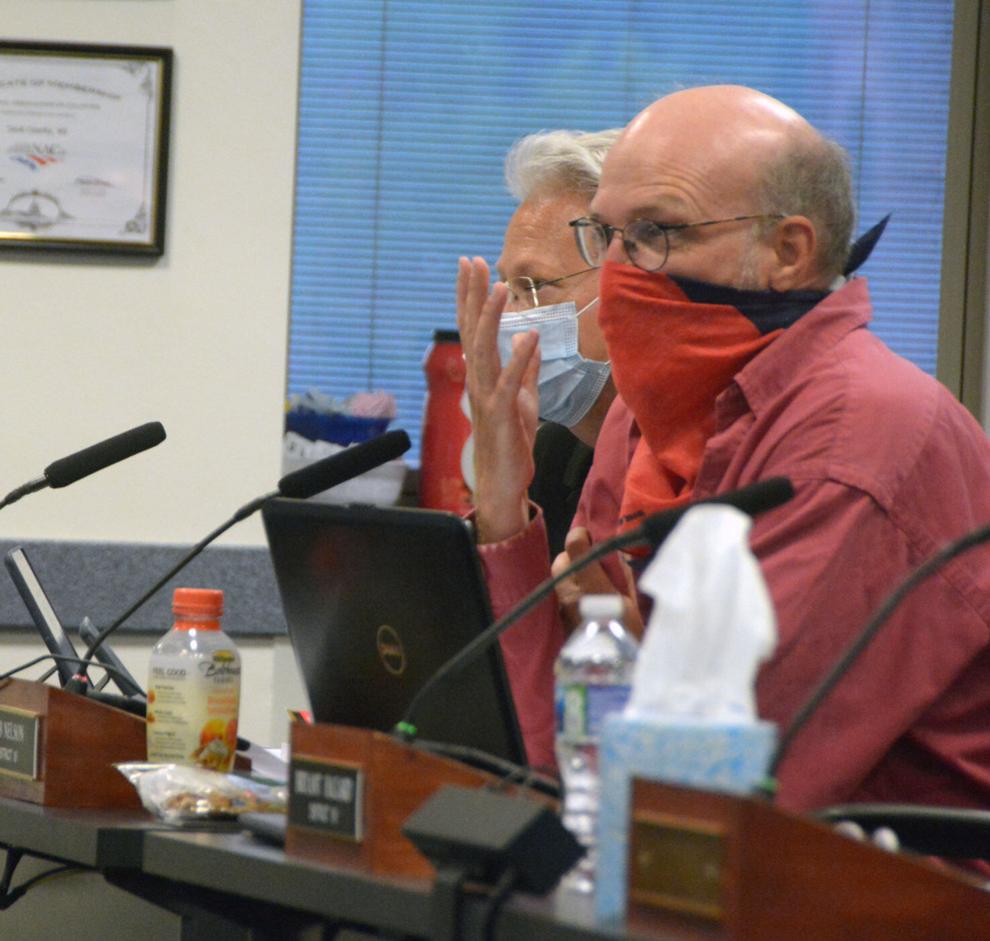 Sauk County Board swearing in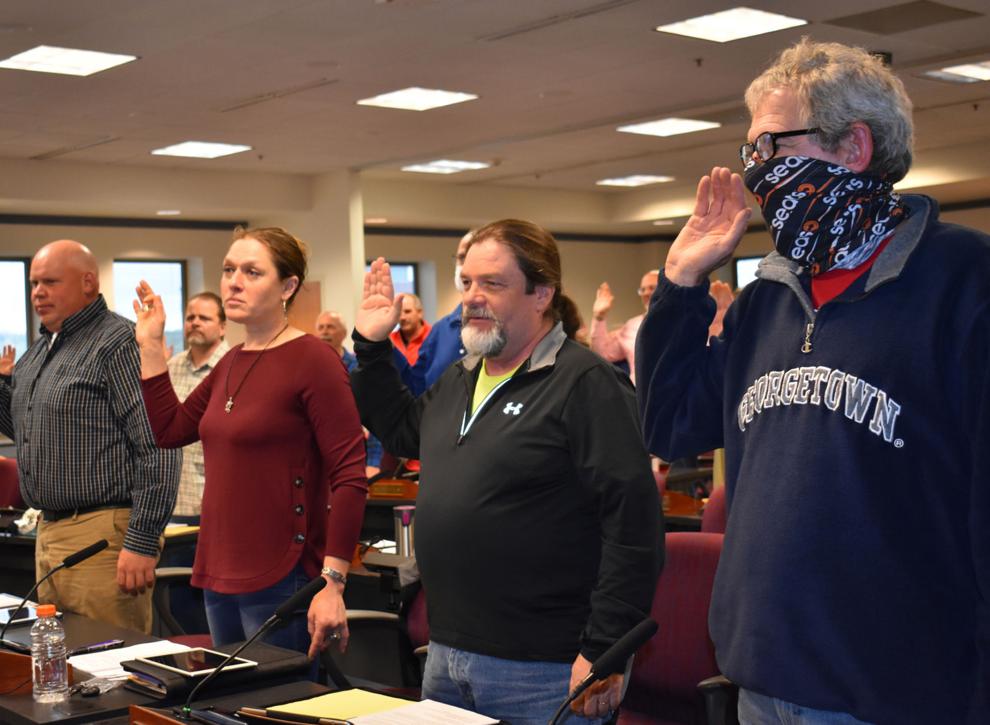 Screnock swears in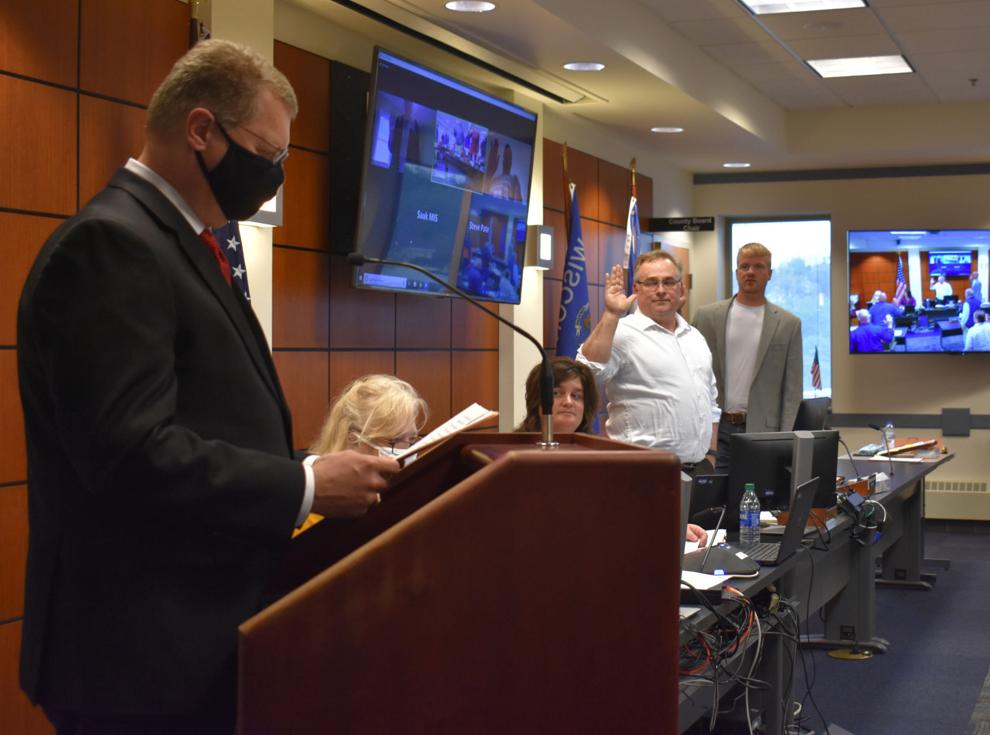 Krueger outlines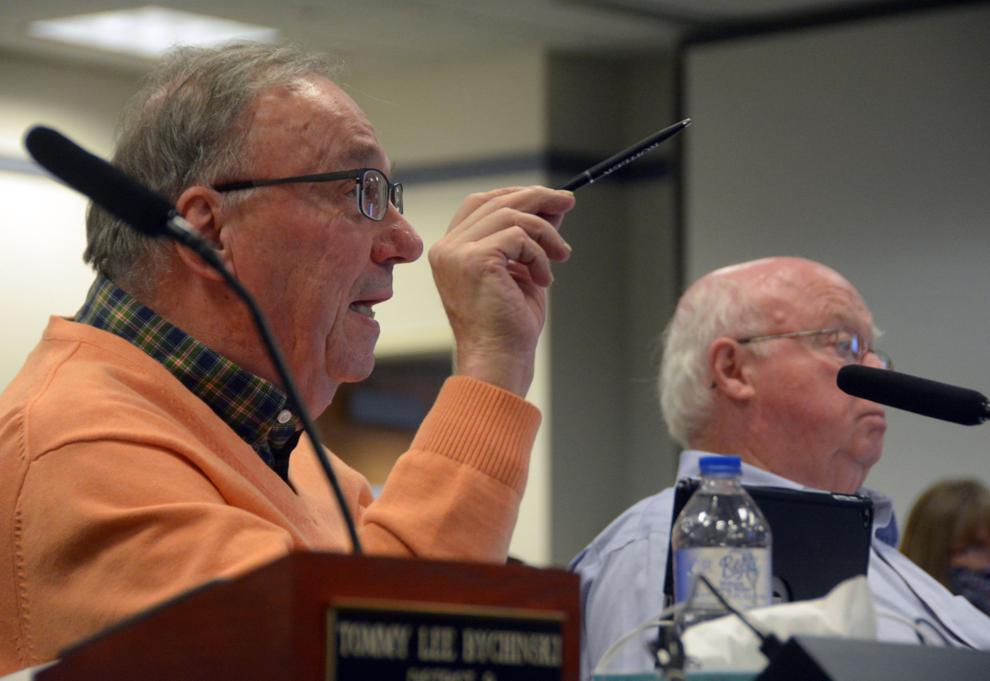 Miller speaks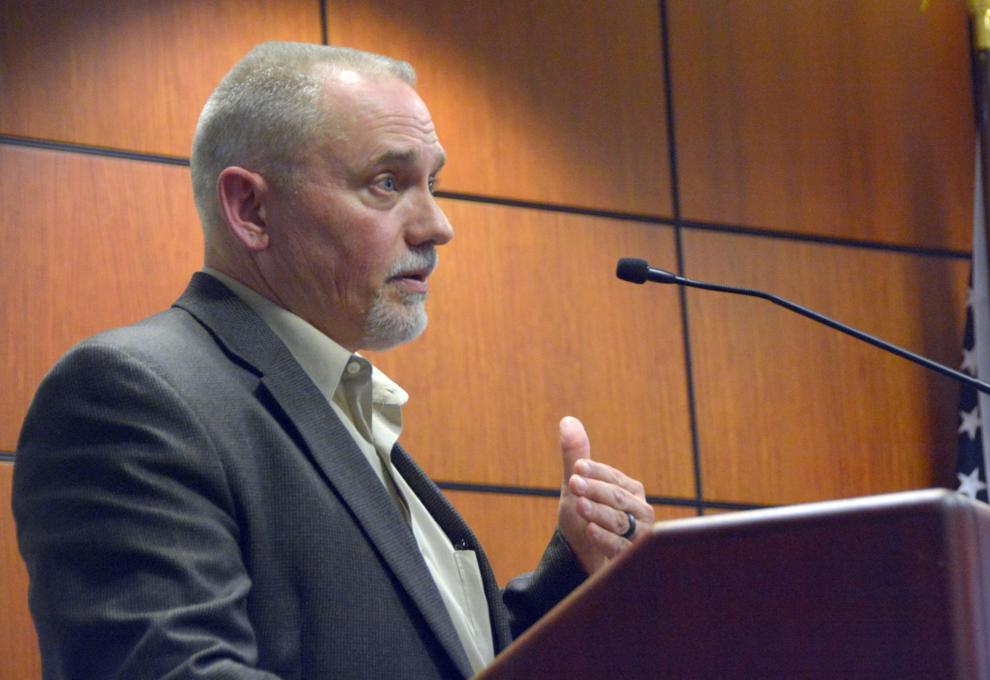 Sauk County Board meeting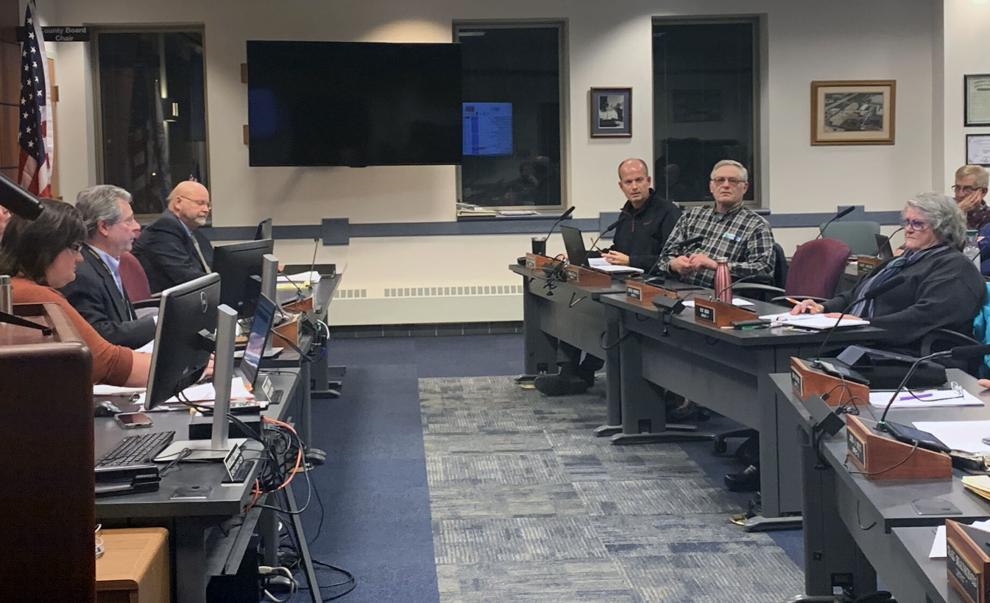 Sauk County Board emergency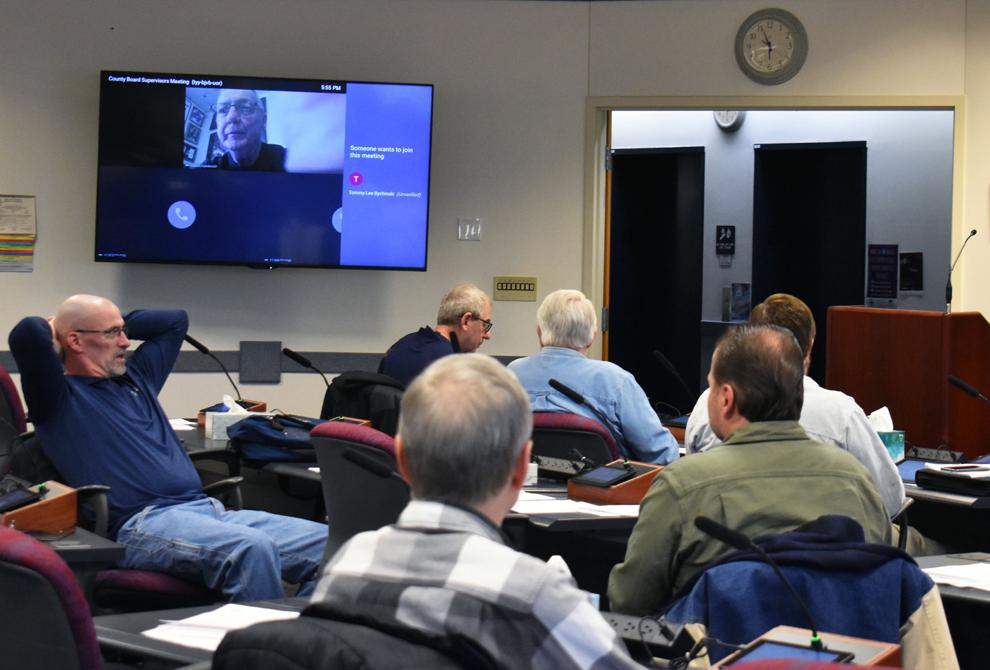 Sauk County Board vaccine vote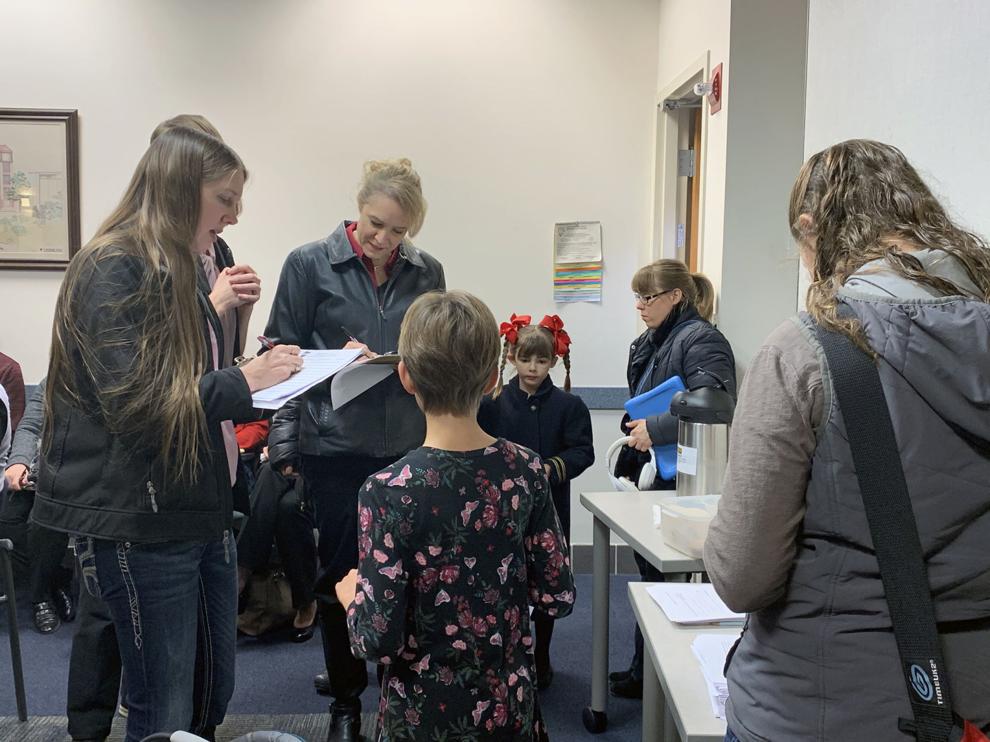 Public comments on vaccine waiver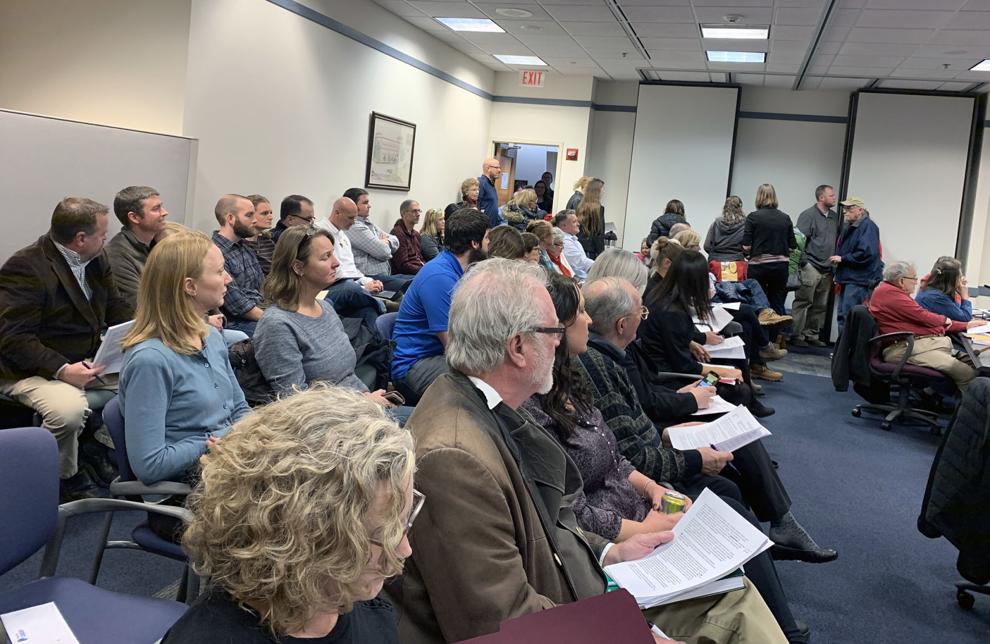 Sauk County Board of Health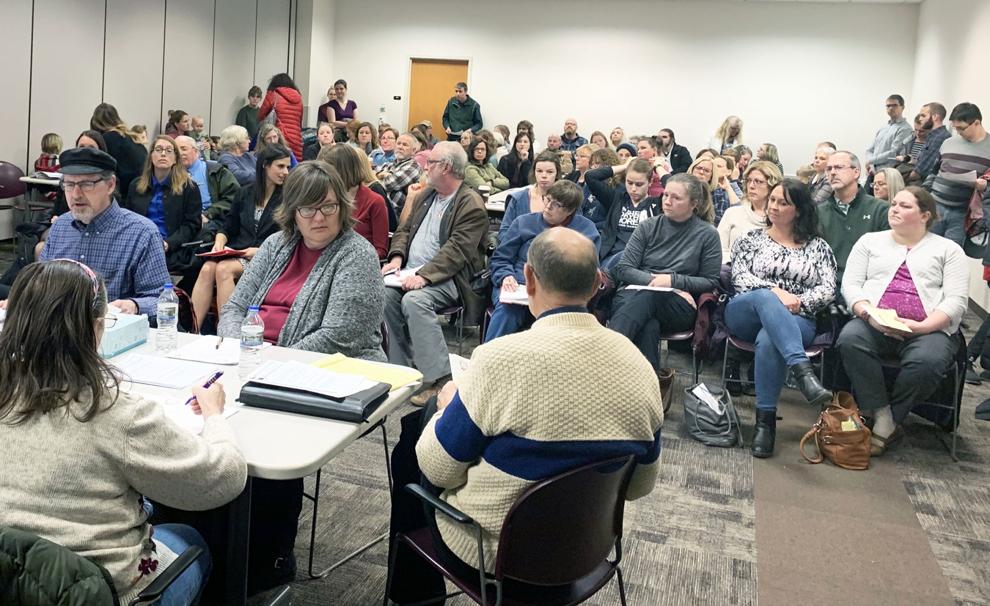 Follow Bridget on Twitter @cookebridget or contact her at 608-745-3513.